✿ PLEASE ALLOW 3-5 DAYS FOR SHIPMENT ✿ PERTH PICK UP ORDERS DM OUR INSTAGRAM ✿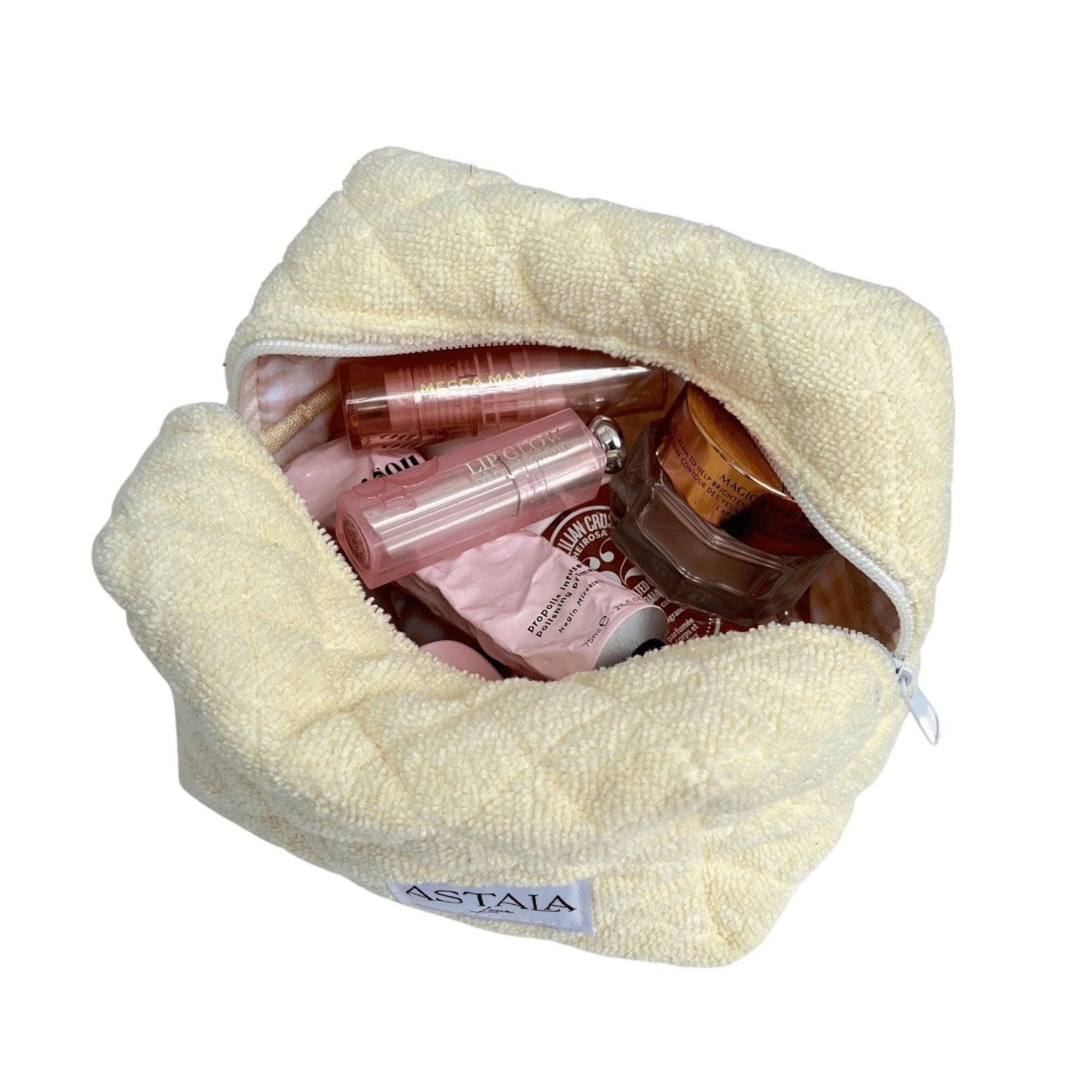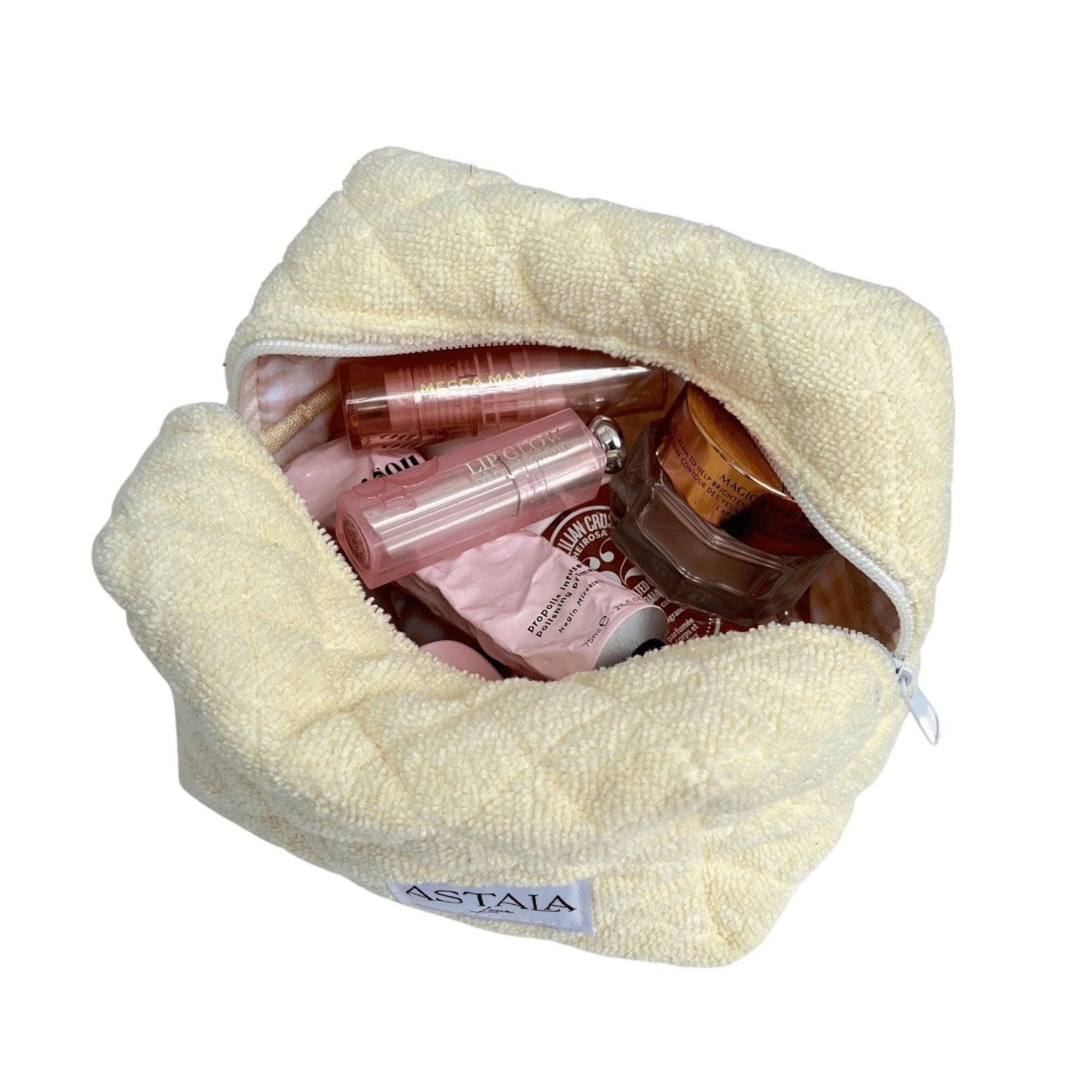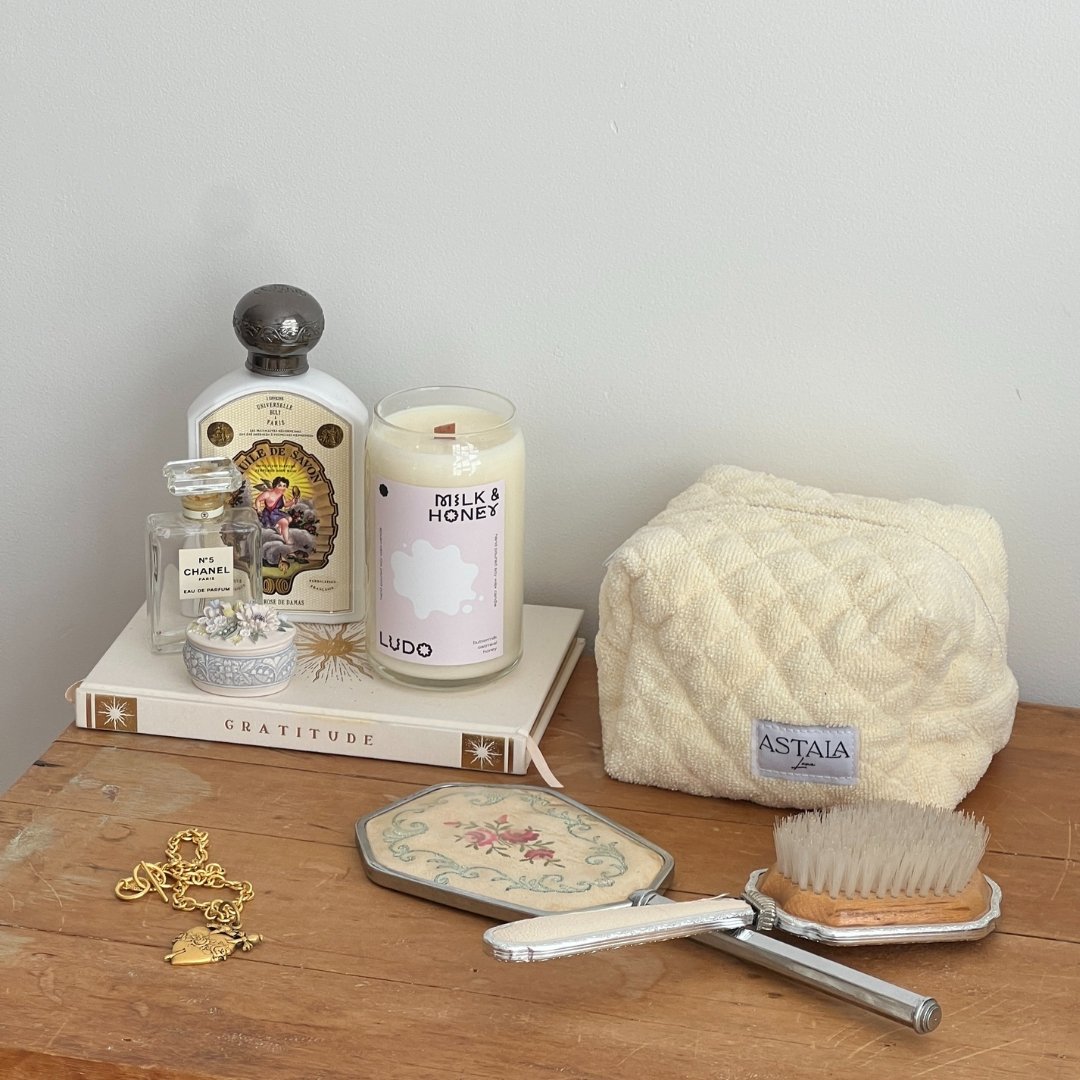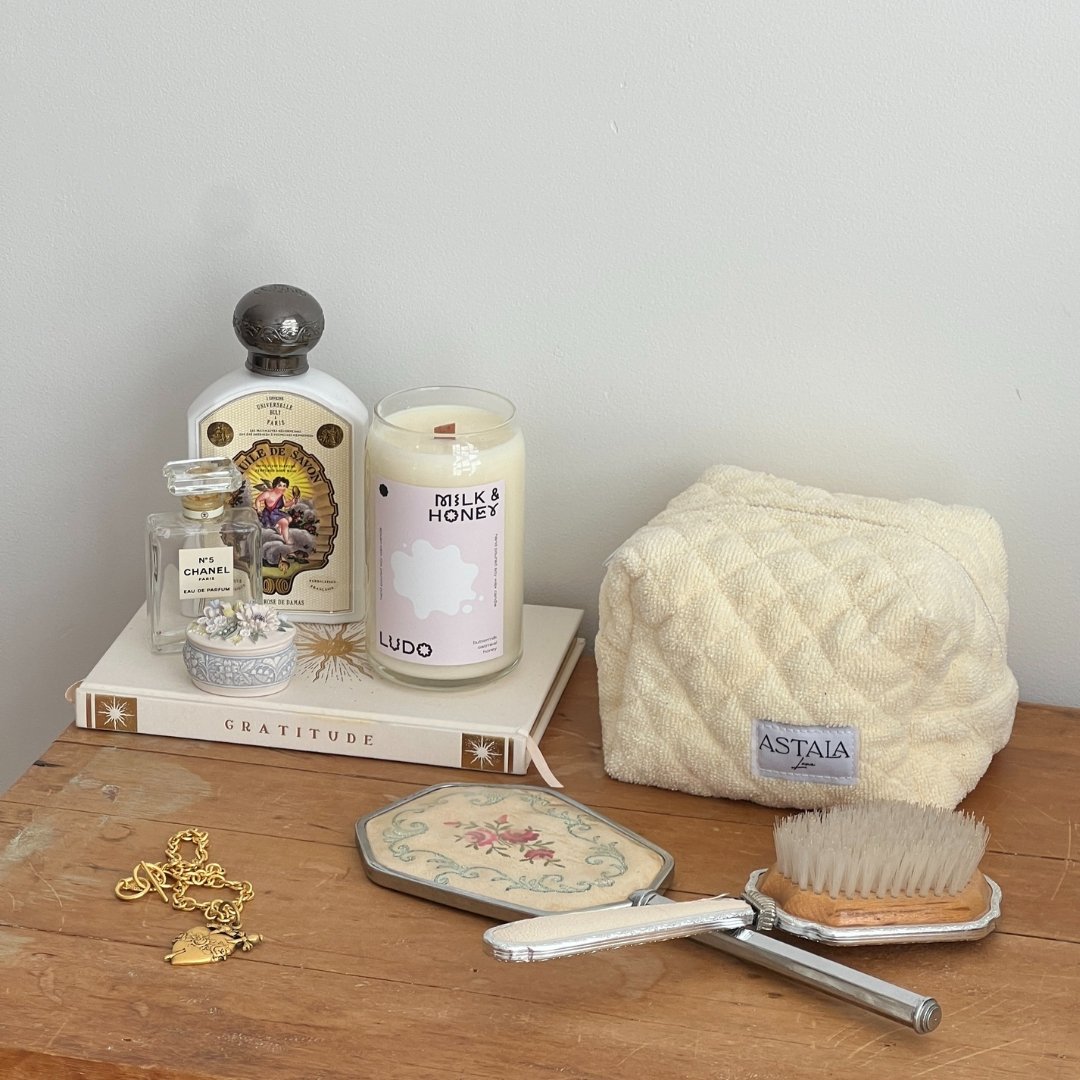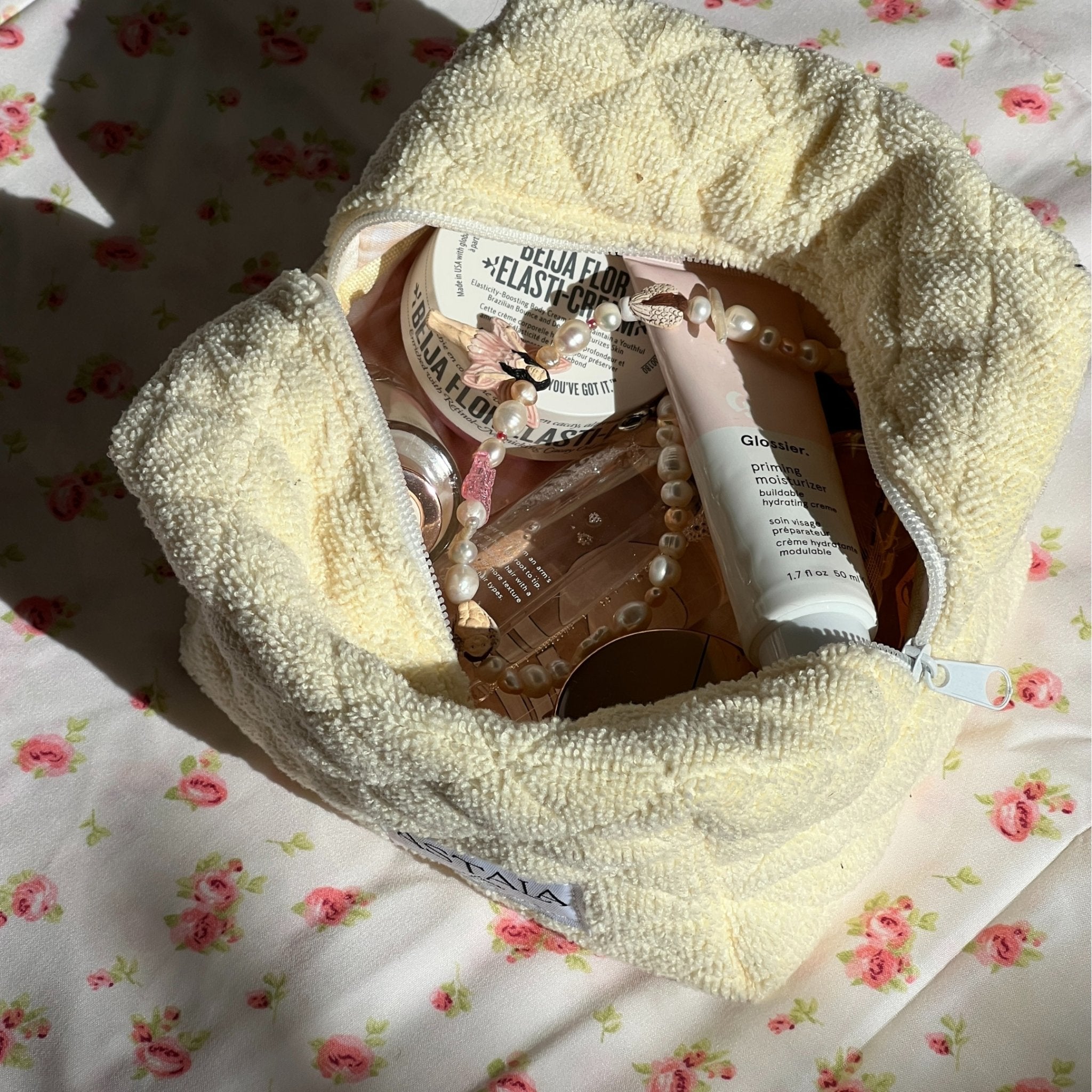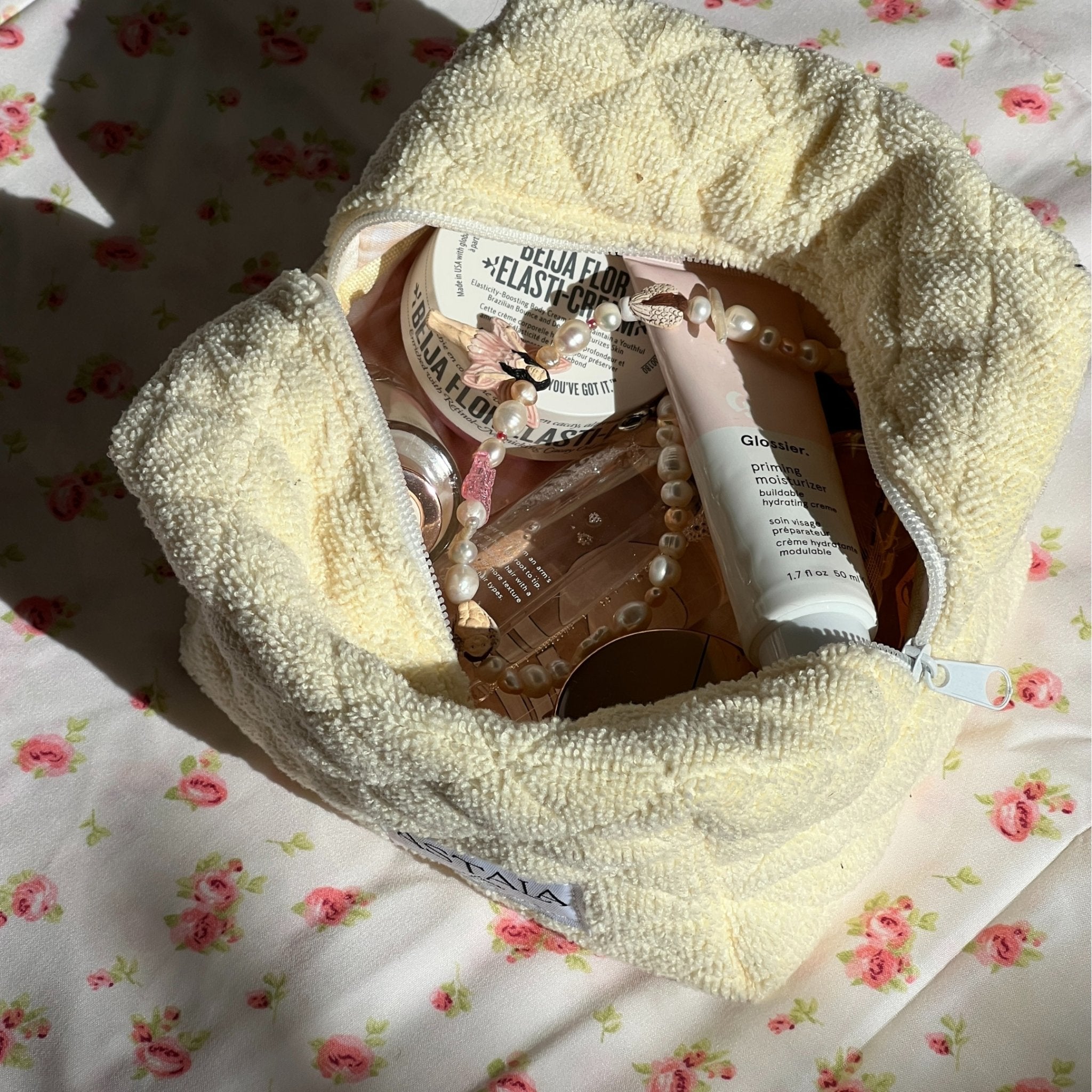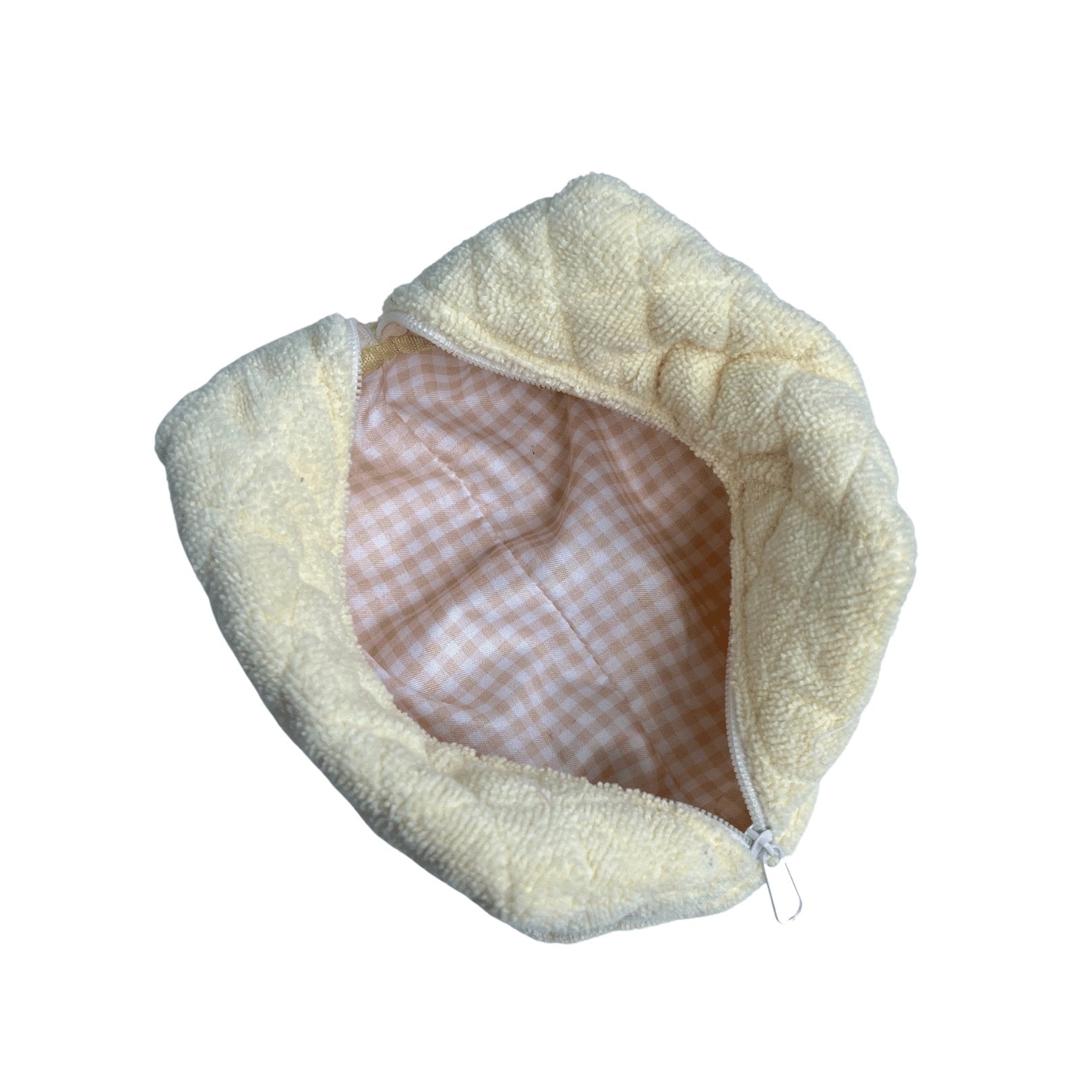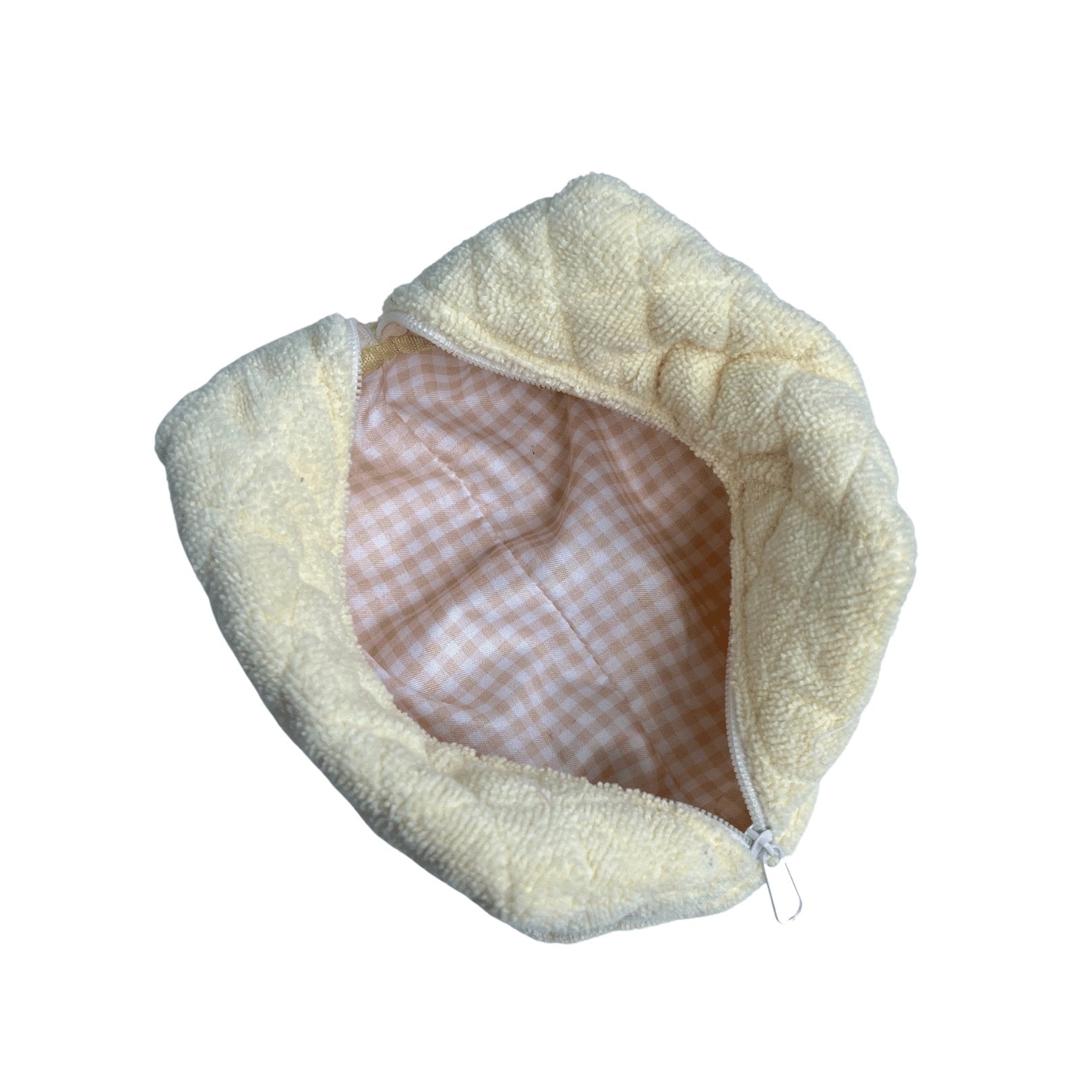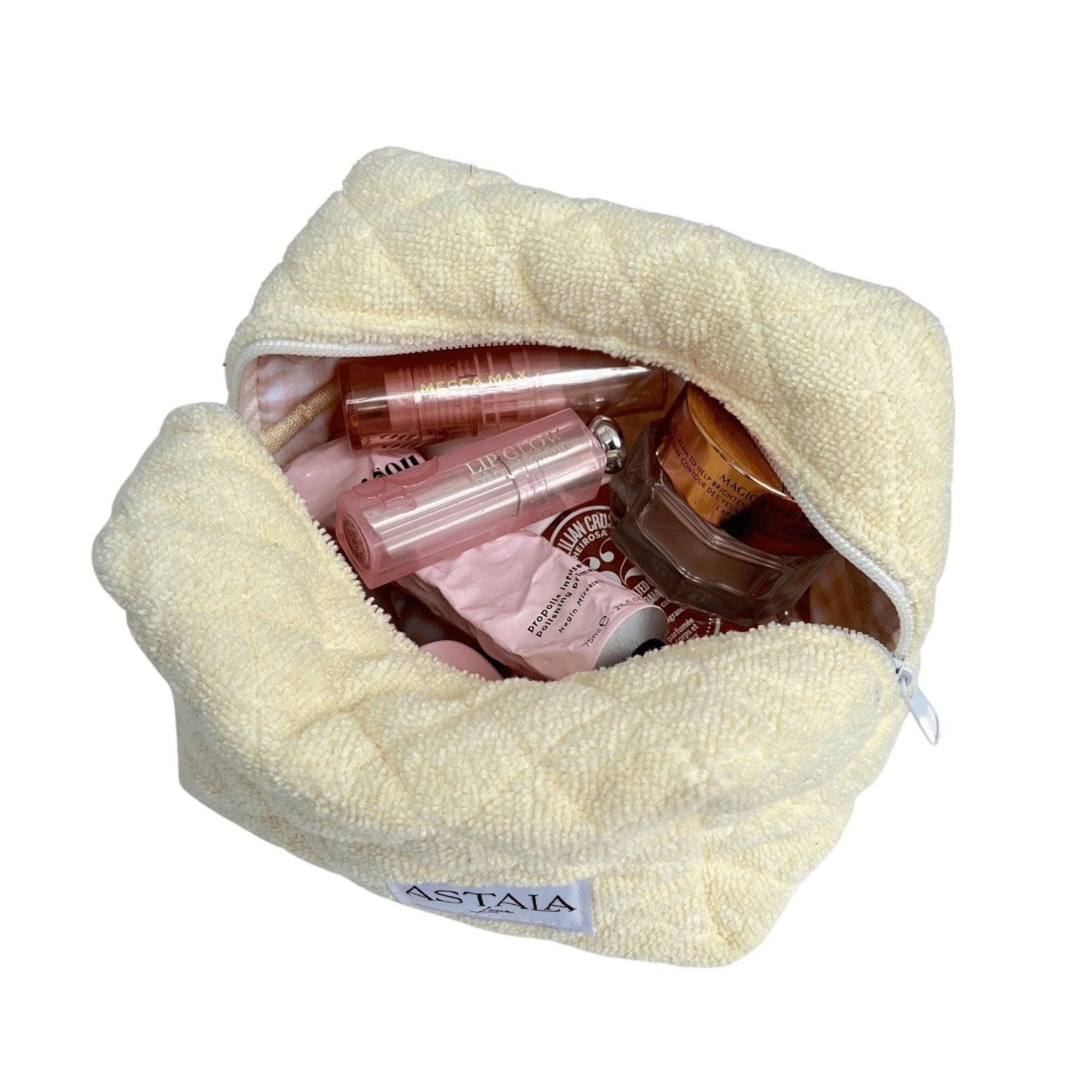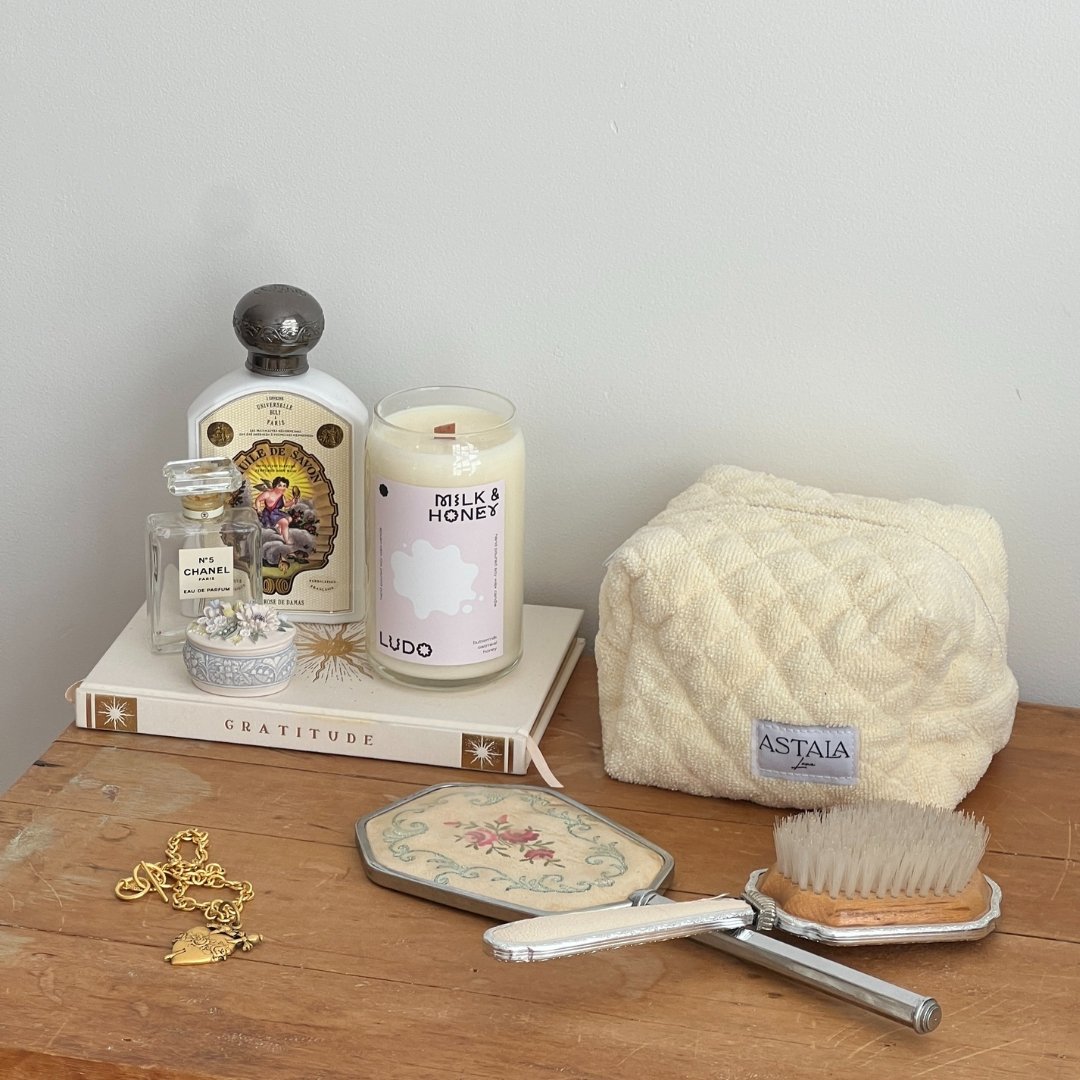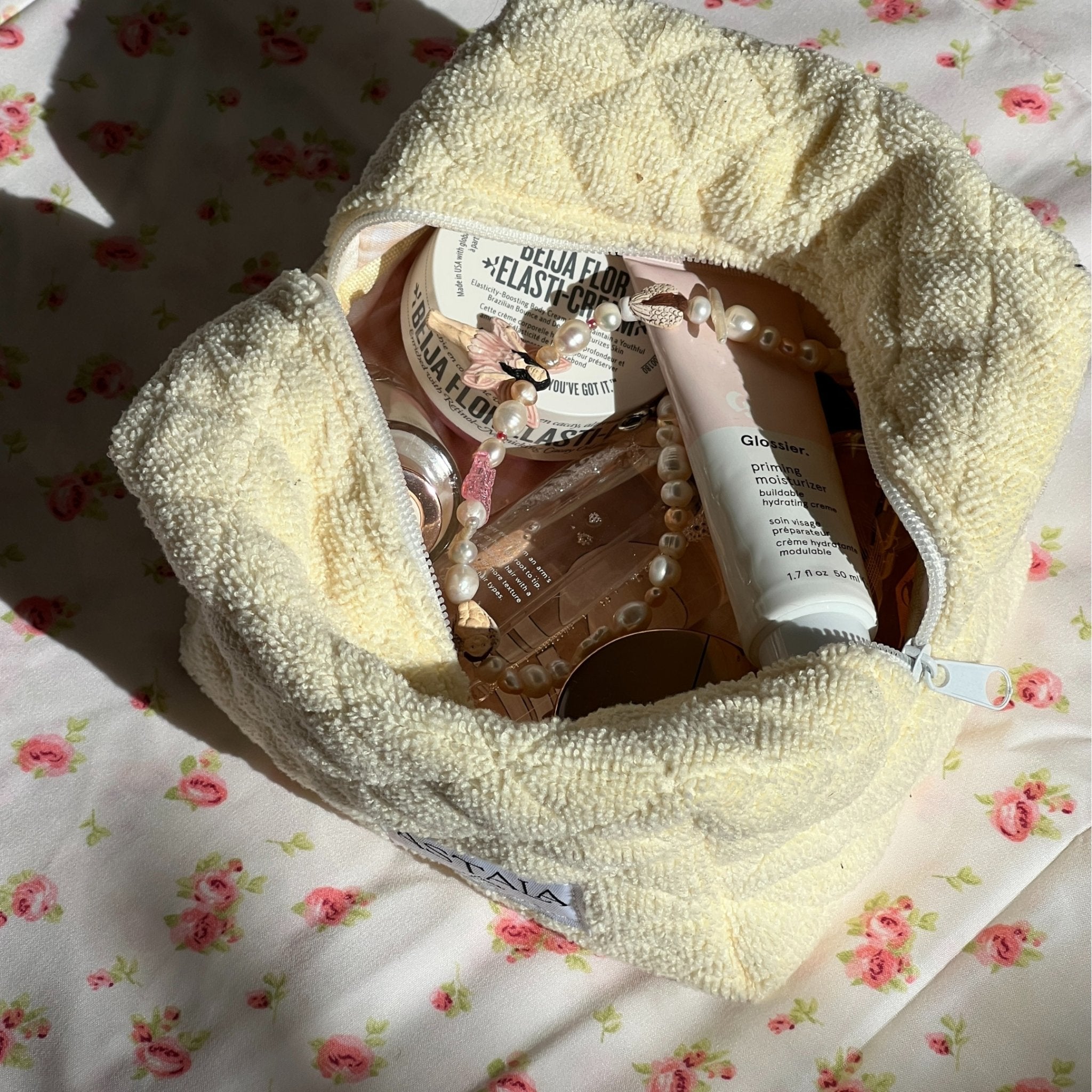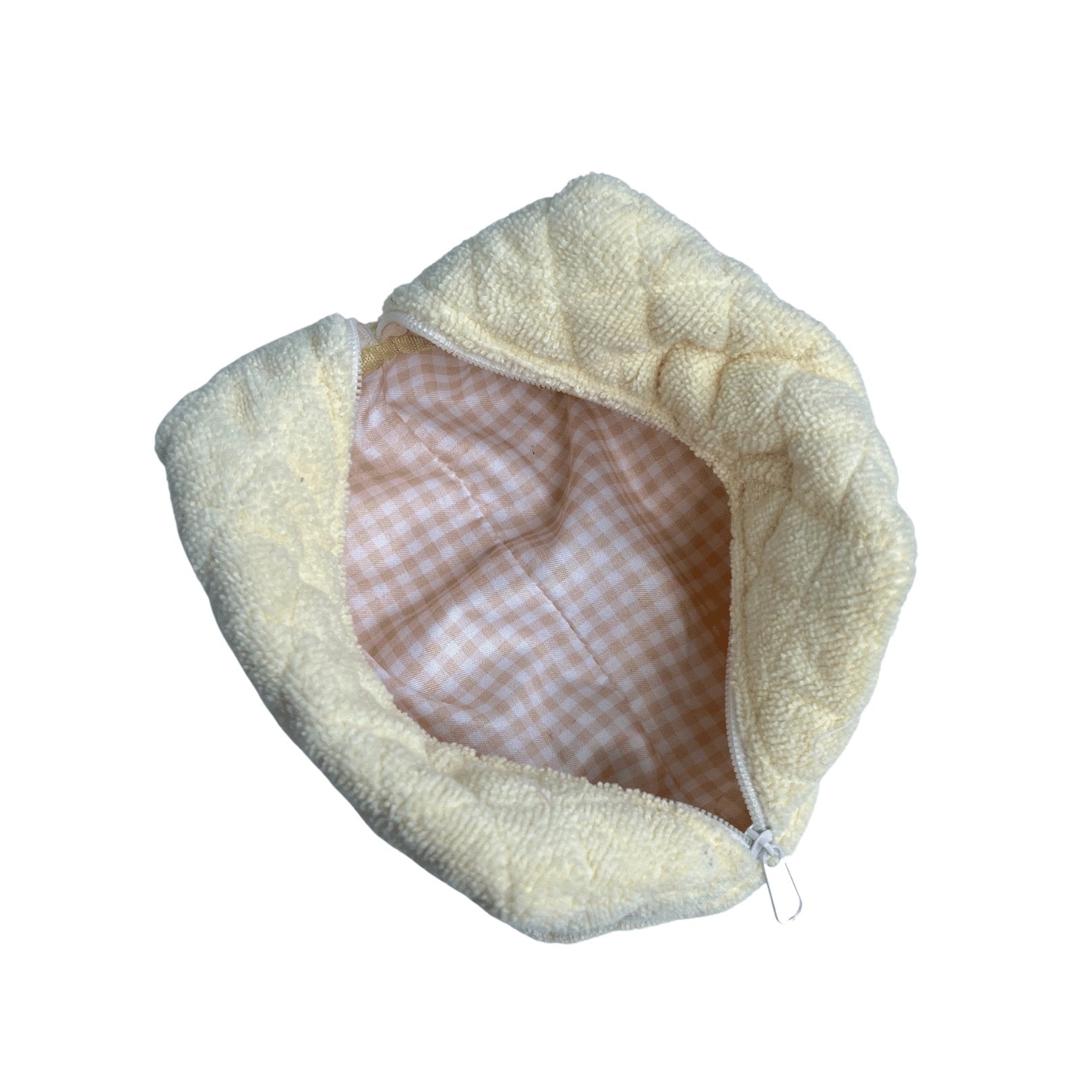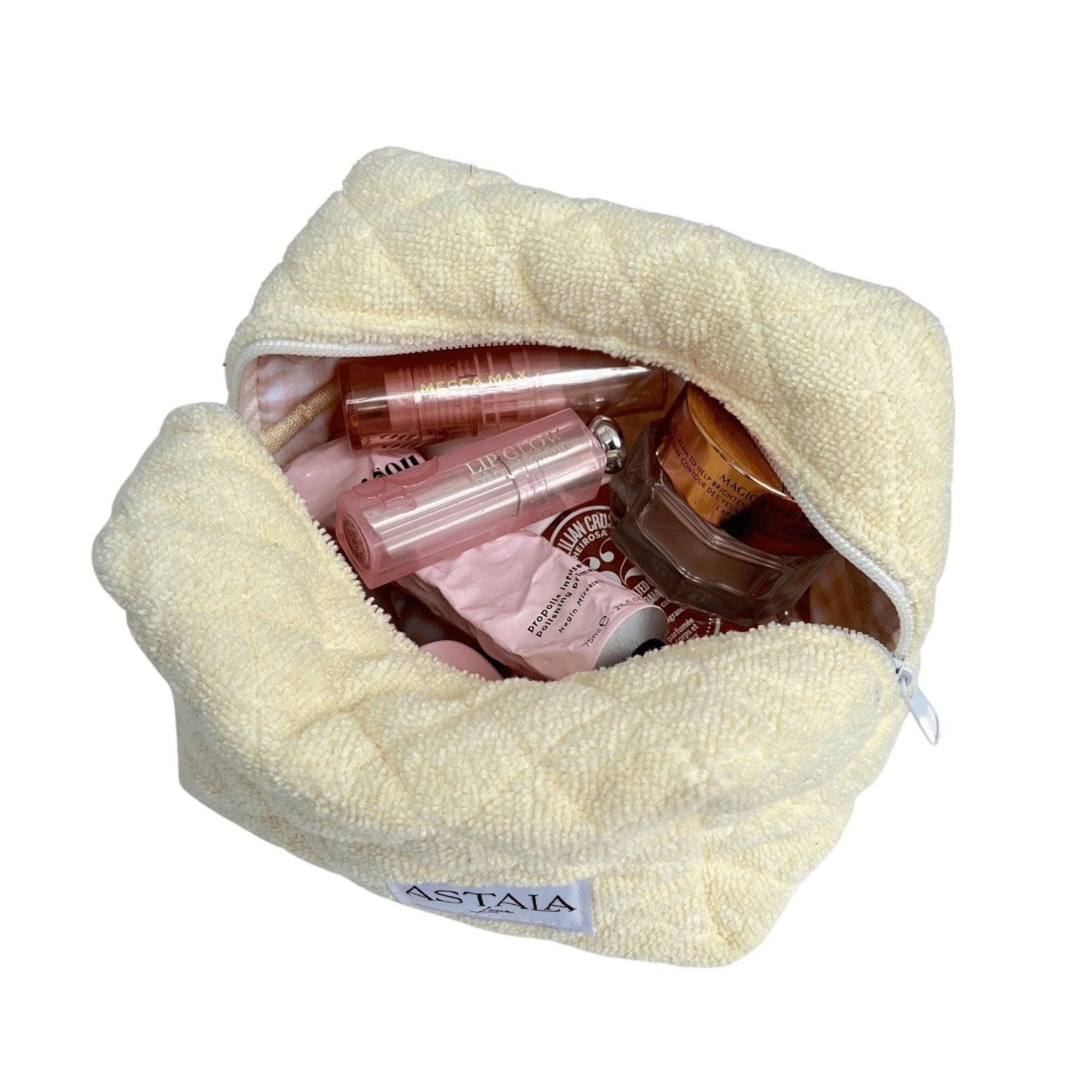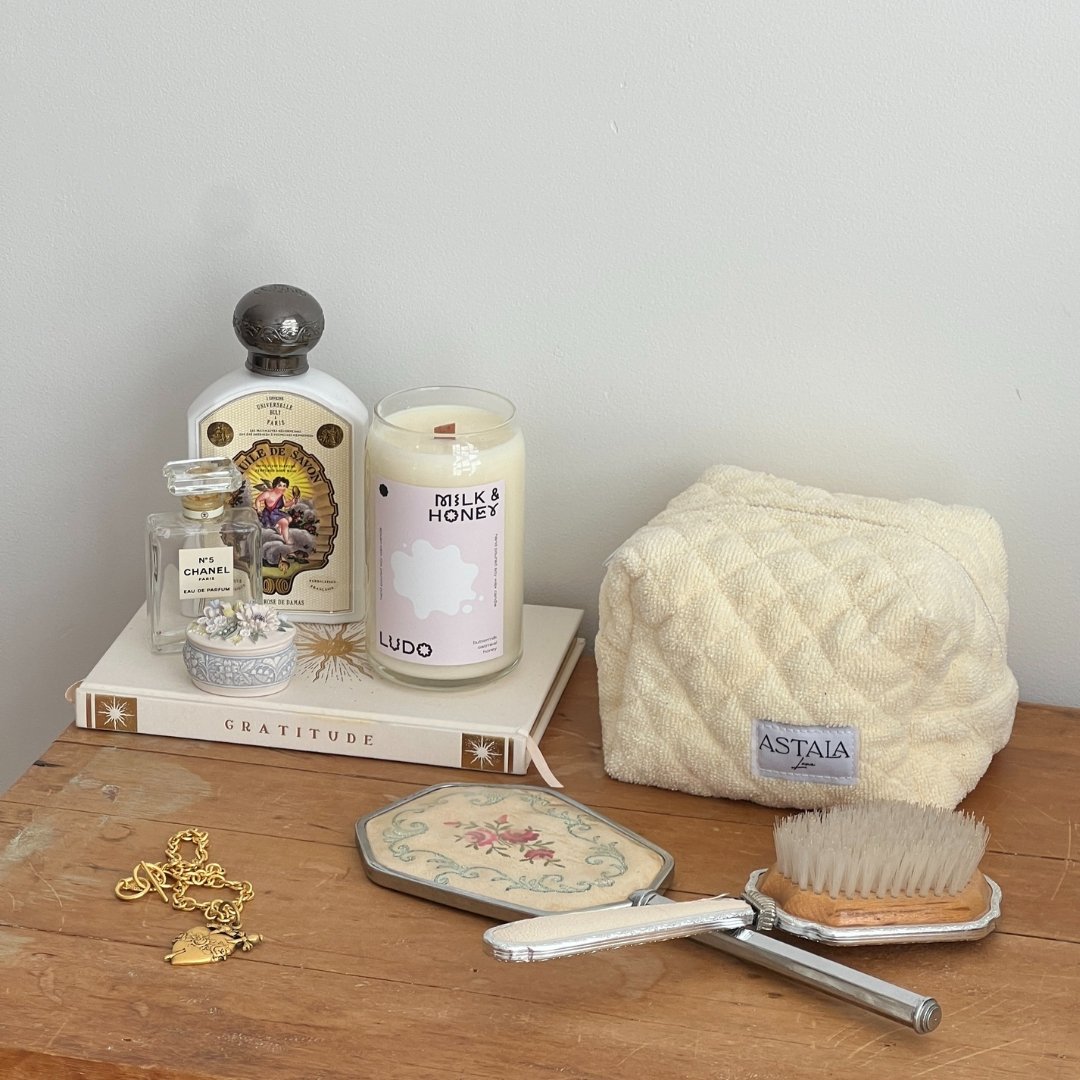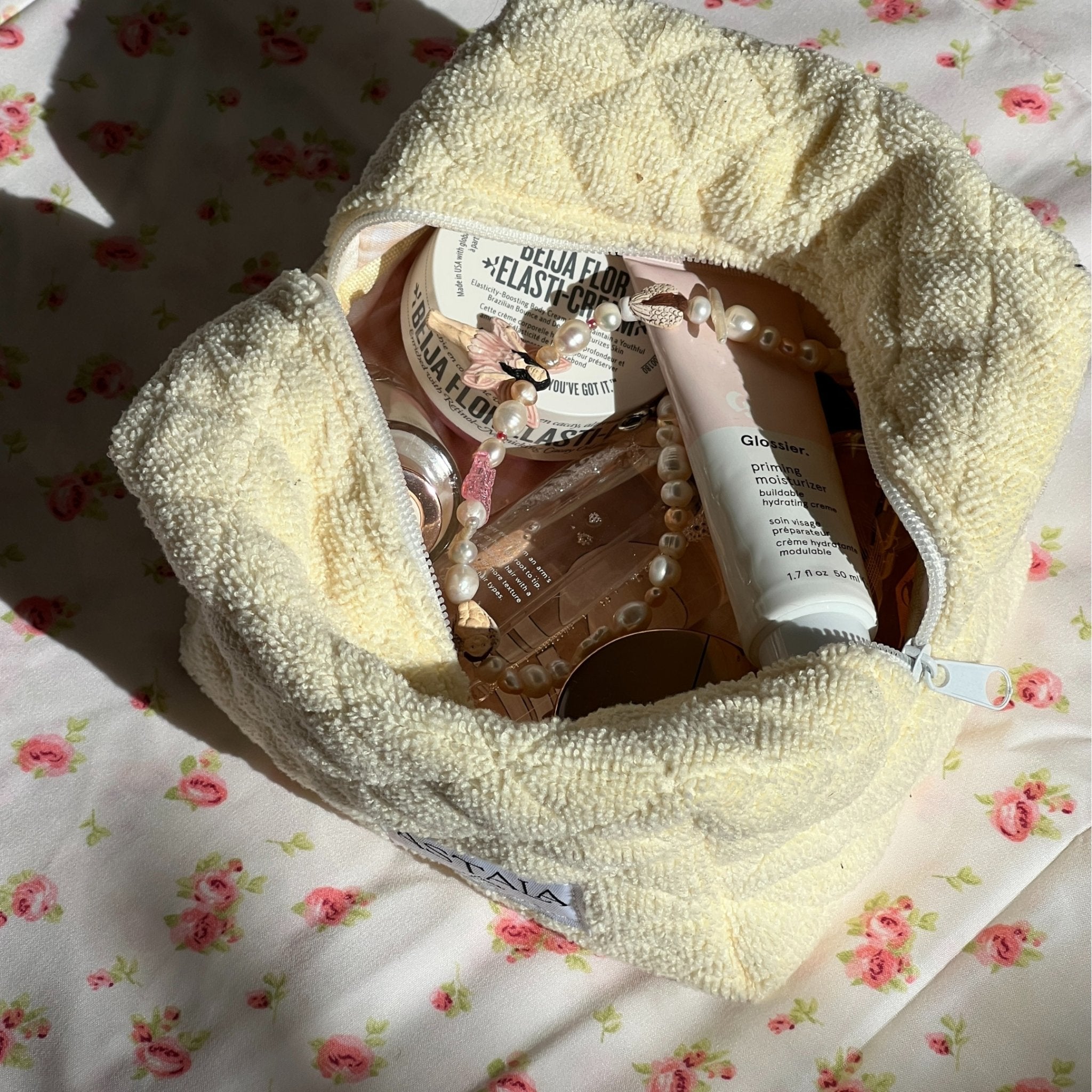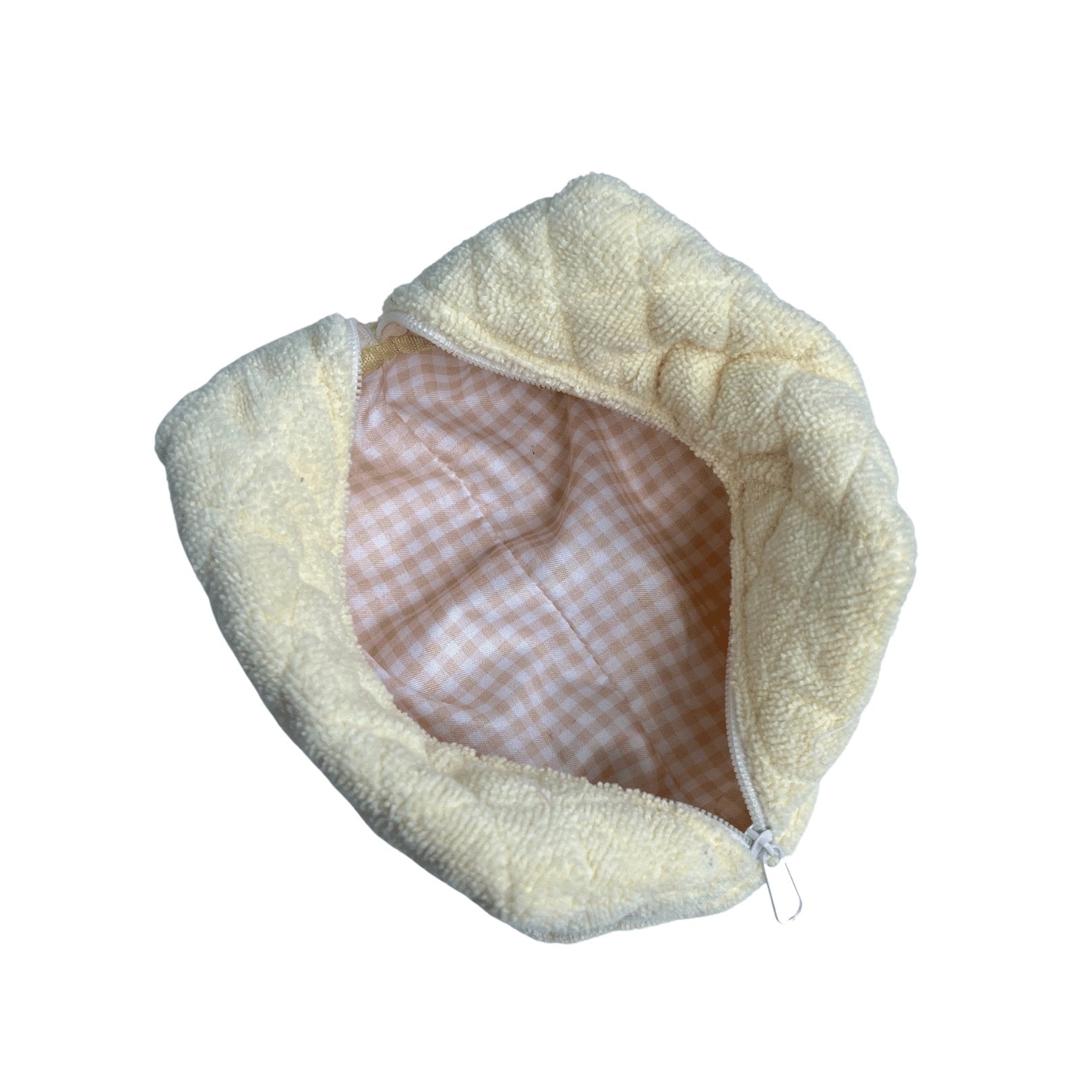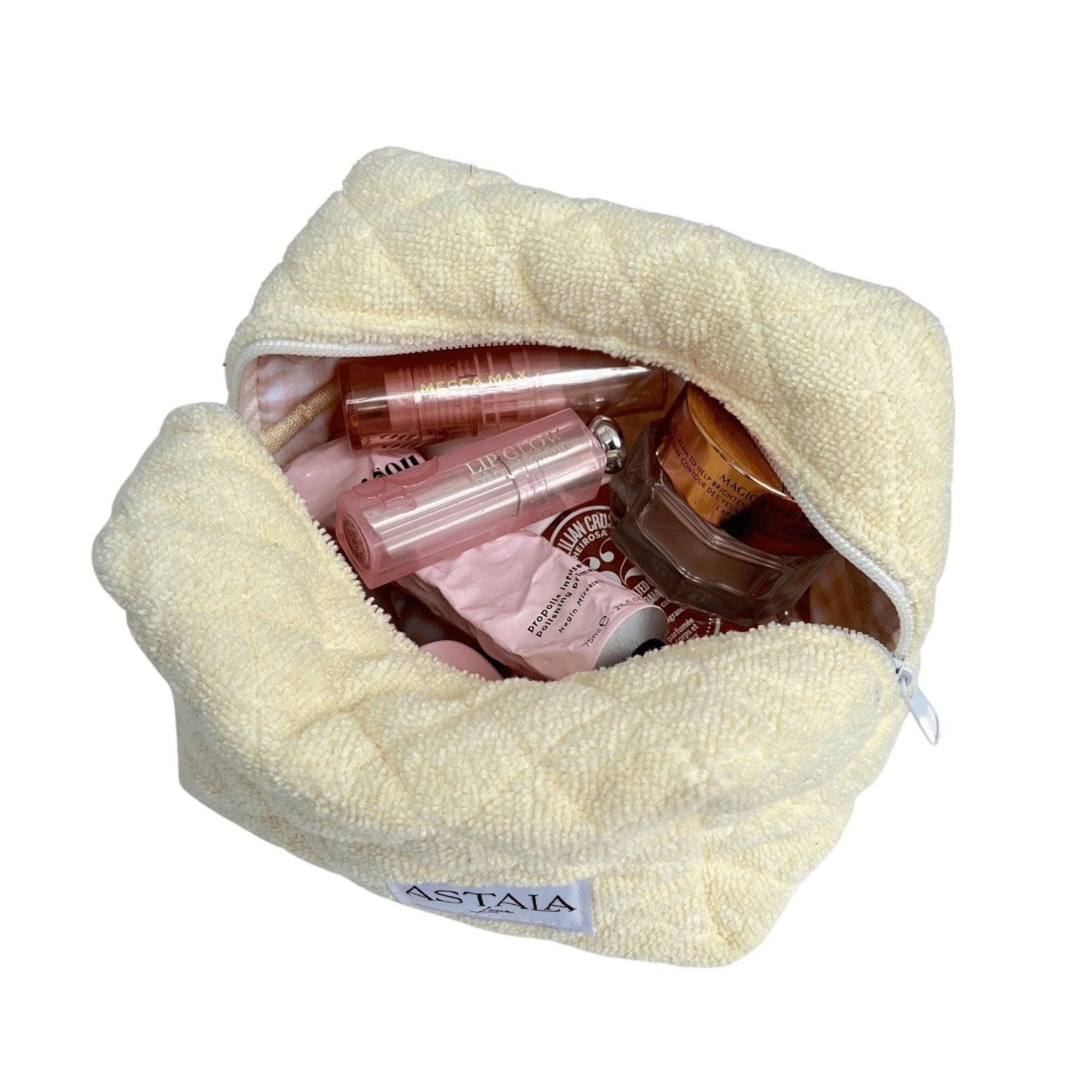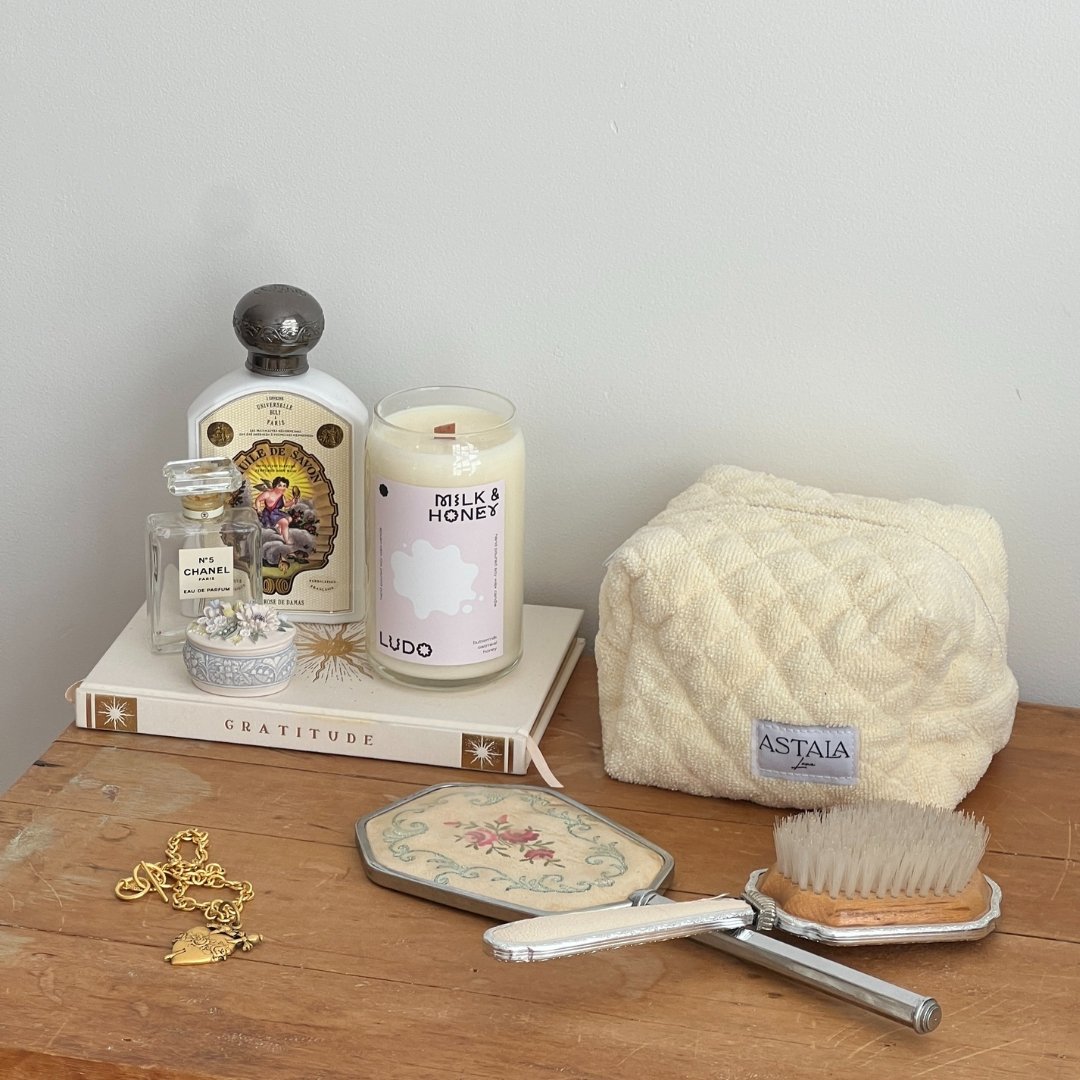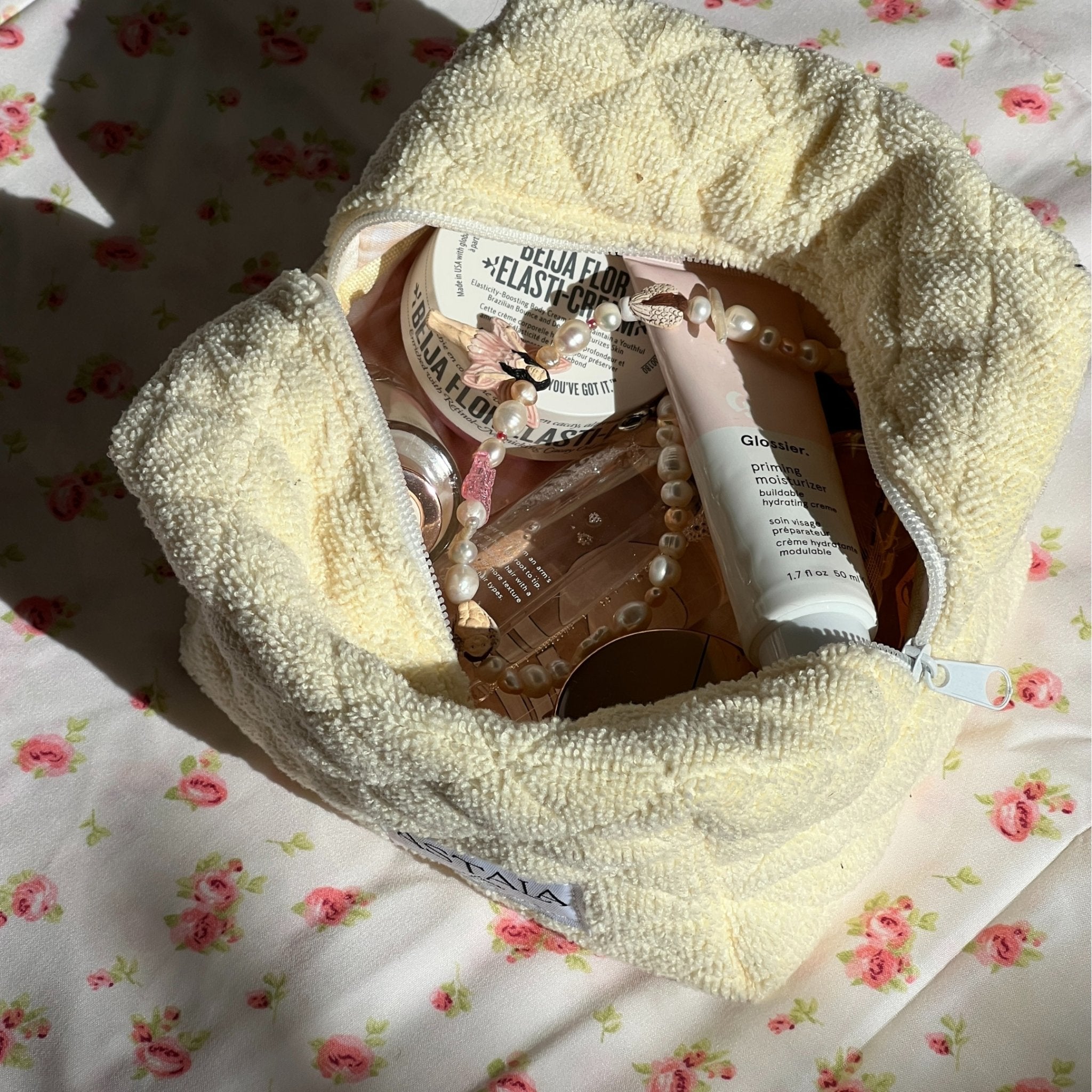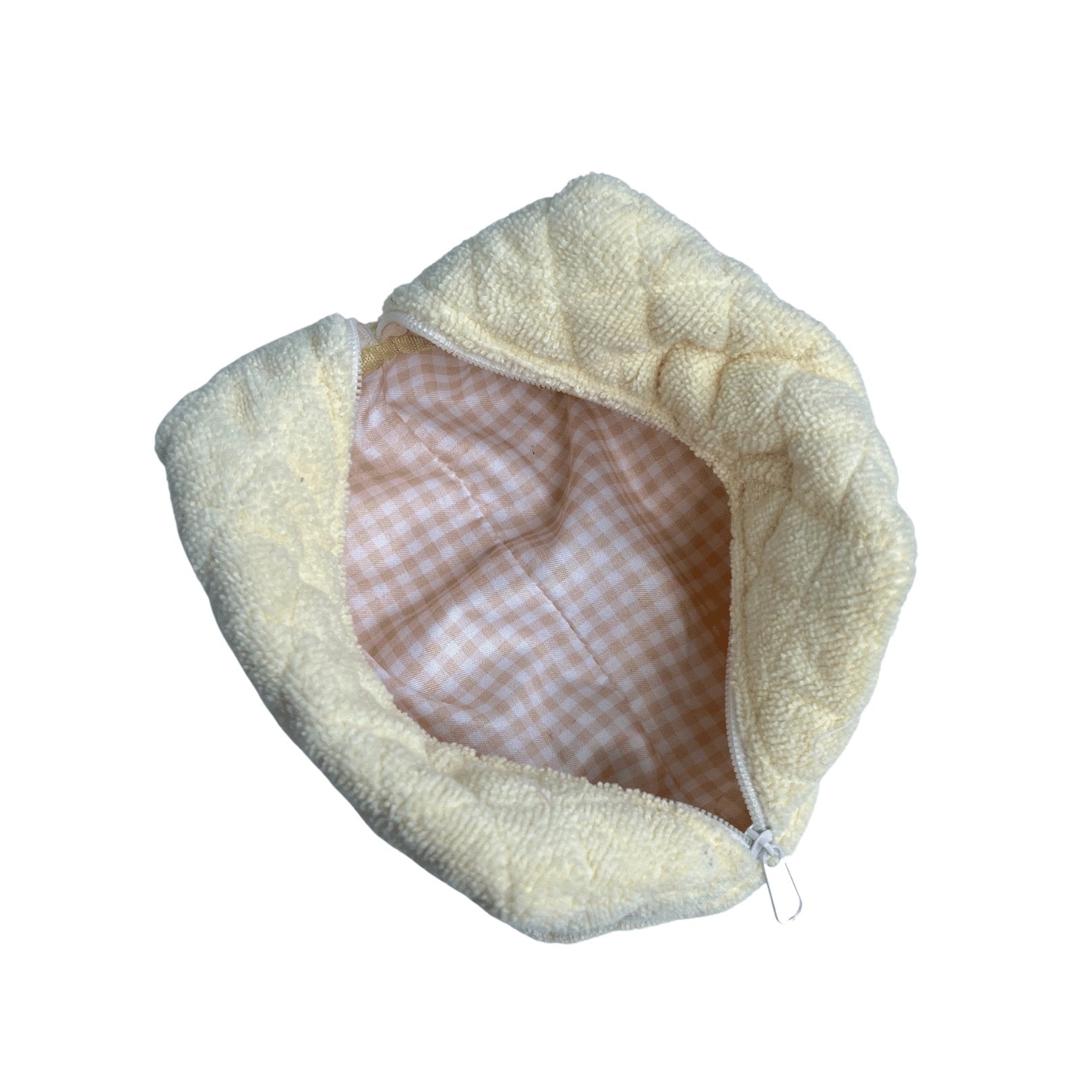 Luna Mini
Luna Mini is a luxury beige terry carry-all box bag, featuring a beige gingham inner lining and outer quilting. A mini bag finally the perfect size to fit all your heart desires and pop her in your regular bag!  
We recommend to use her to carry cosmetics, skincare, haircare, accessories, stationary, even take her to the beach or chuck her in your backpack with all your essentials! ♡
Care instructions: Cold hand wash & air dry.
Dimensions: 15 x 11 x 14 cm
*Individual Bag Only, additional products not included.
Luna mini
I have 3 total of these bags they're super cute but I just got the luna mini and disappointed with the colour it appears to be pastel yellow on the website but mine looks beige/light brownish… I wish I had gotten the brighter yellow in this case!
Review
Happy with the products but came with a little stain on my pink mini and also my delivery wasn't packaged well as they were just chucked in a bag with the paper. But I love the product just a little disappointed
so cute and very spacious! definitely worth the money, so useful and pretty!