✿ PLEASE ALLOW 3-5 DAYS FOR SHIPMENT ✿ PERTH PICK UP ORDERS DM OUR INSTAGRAM ✿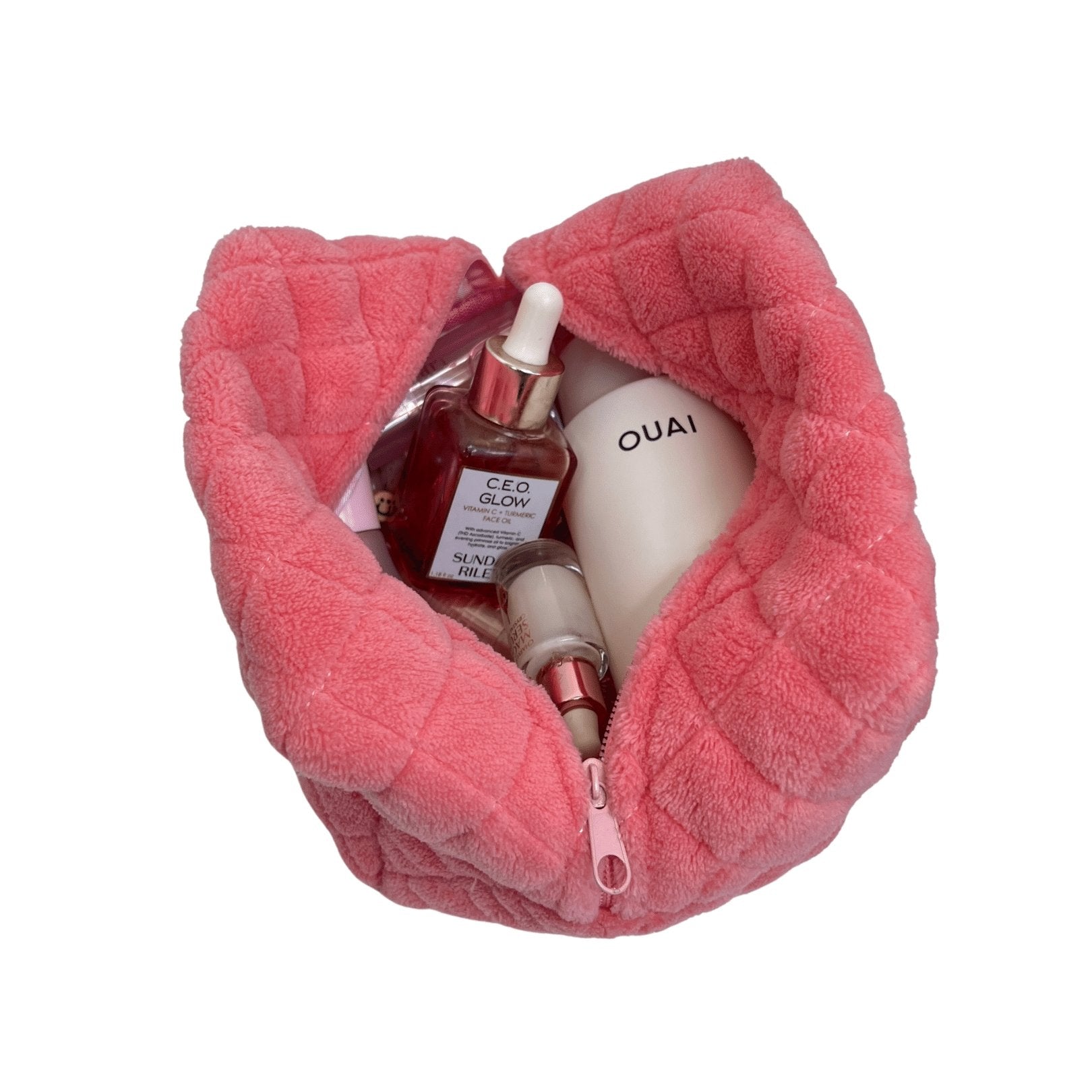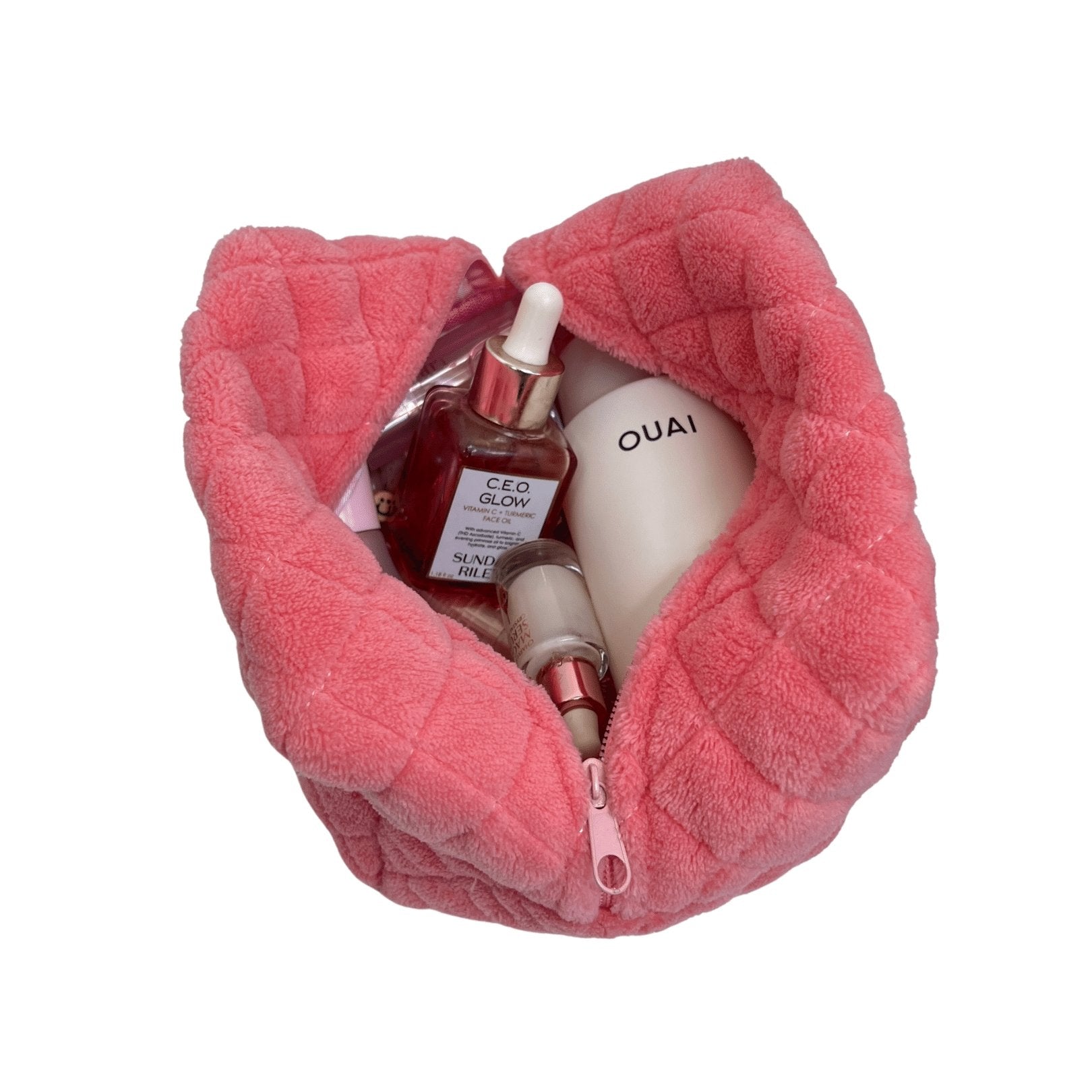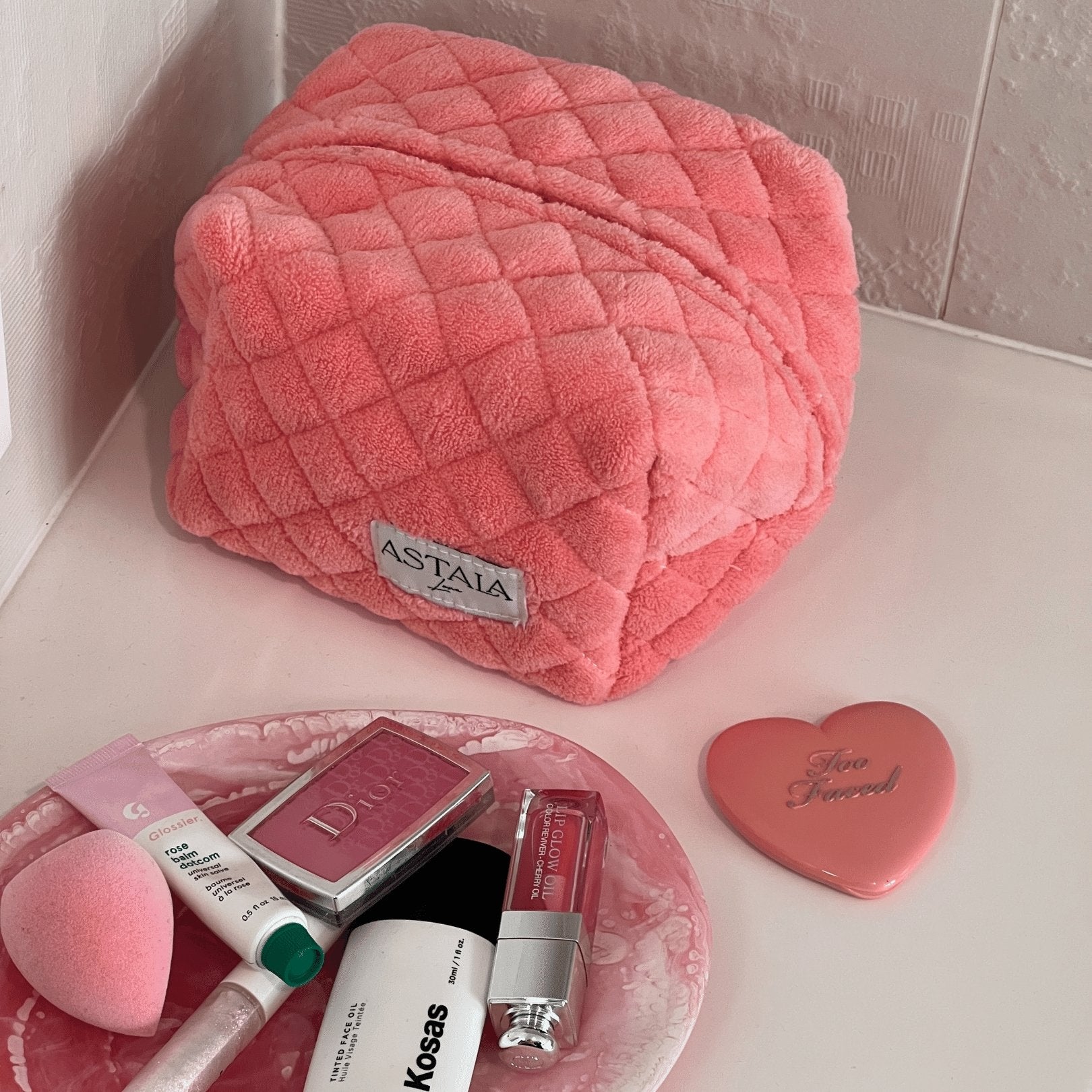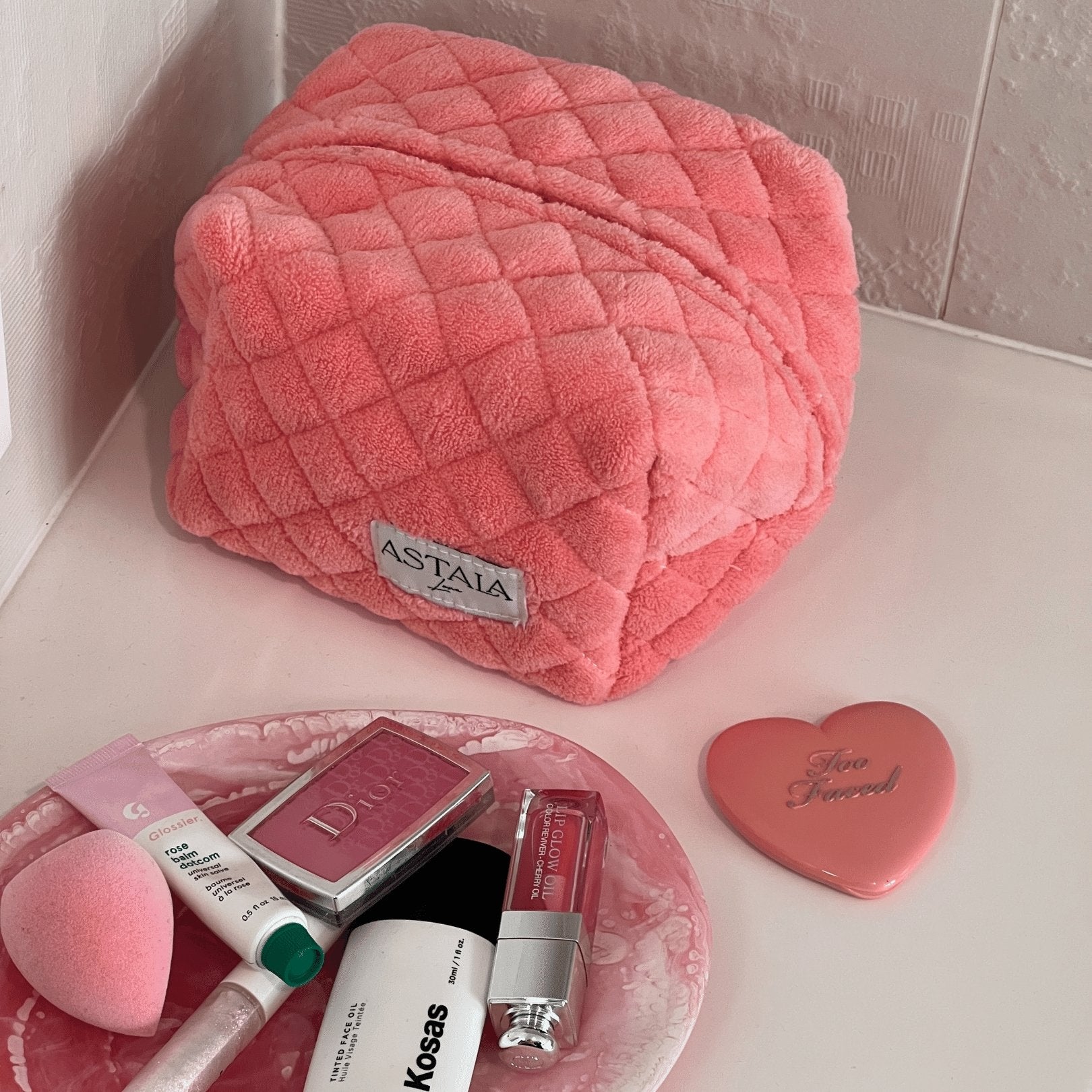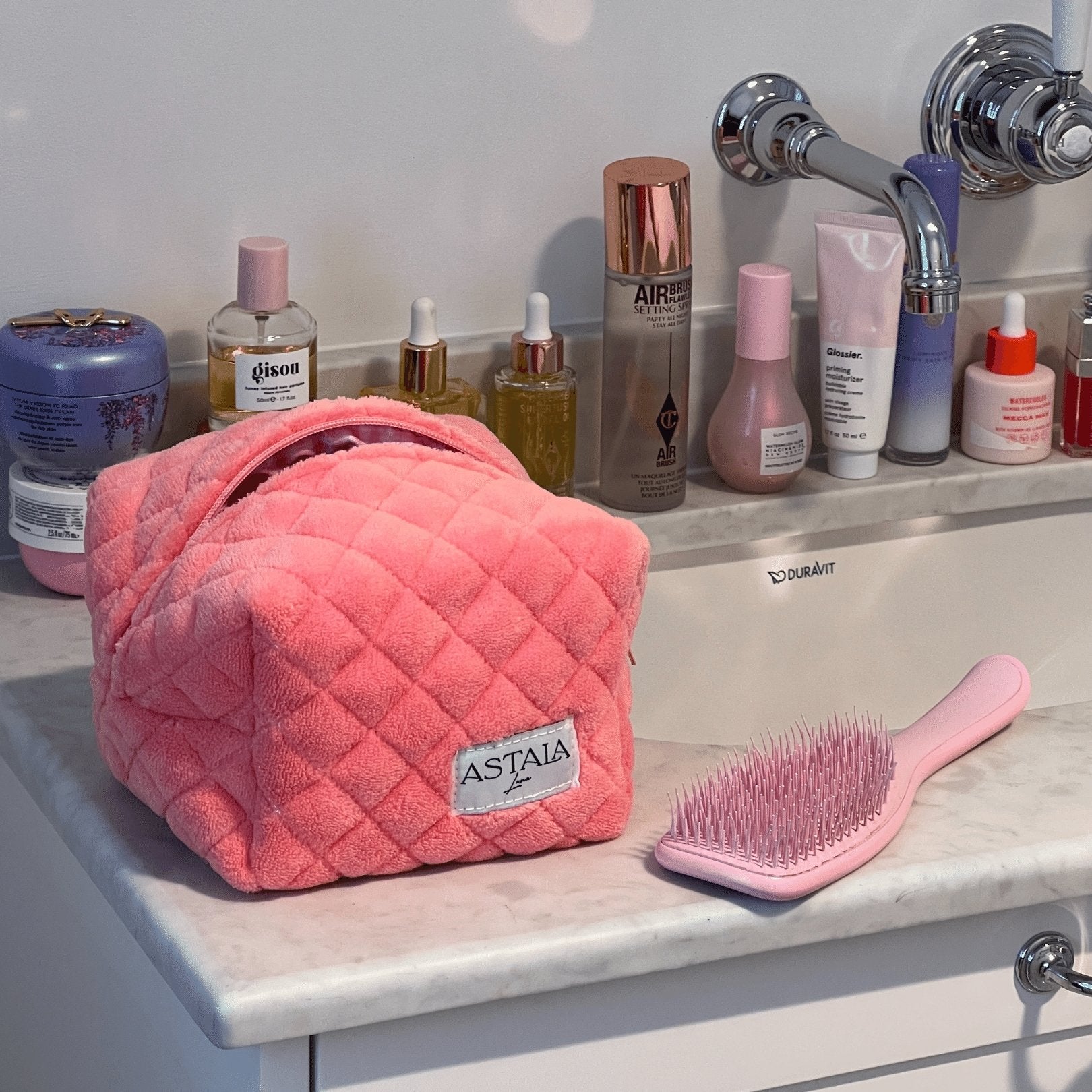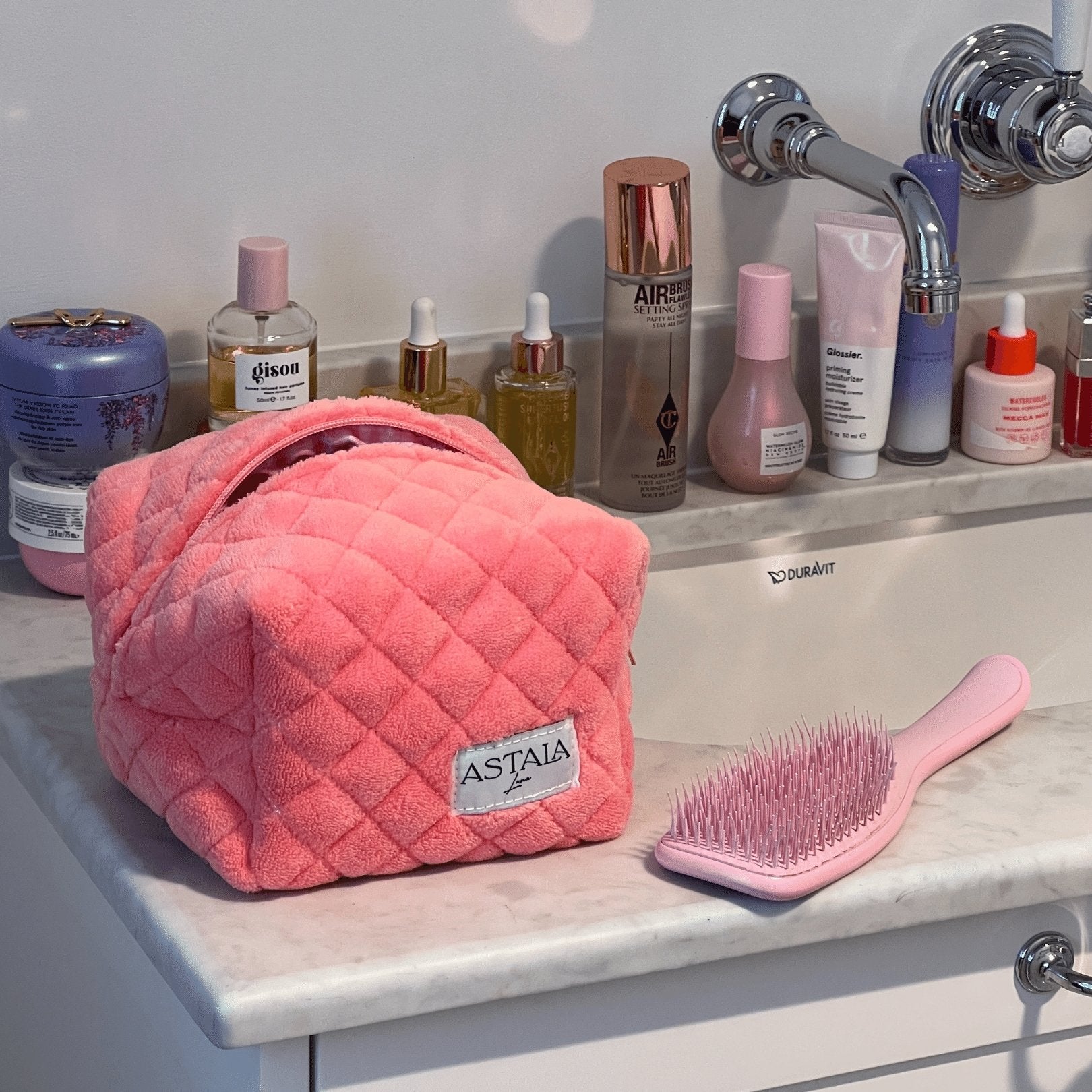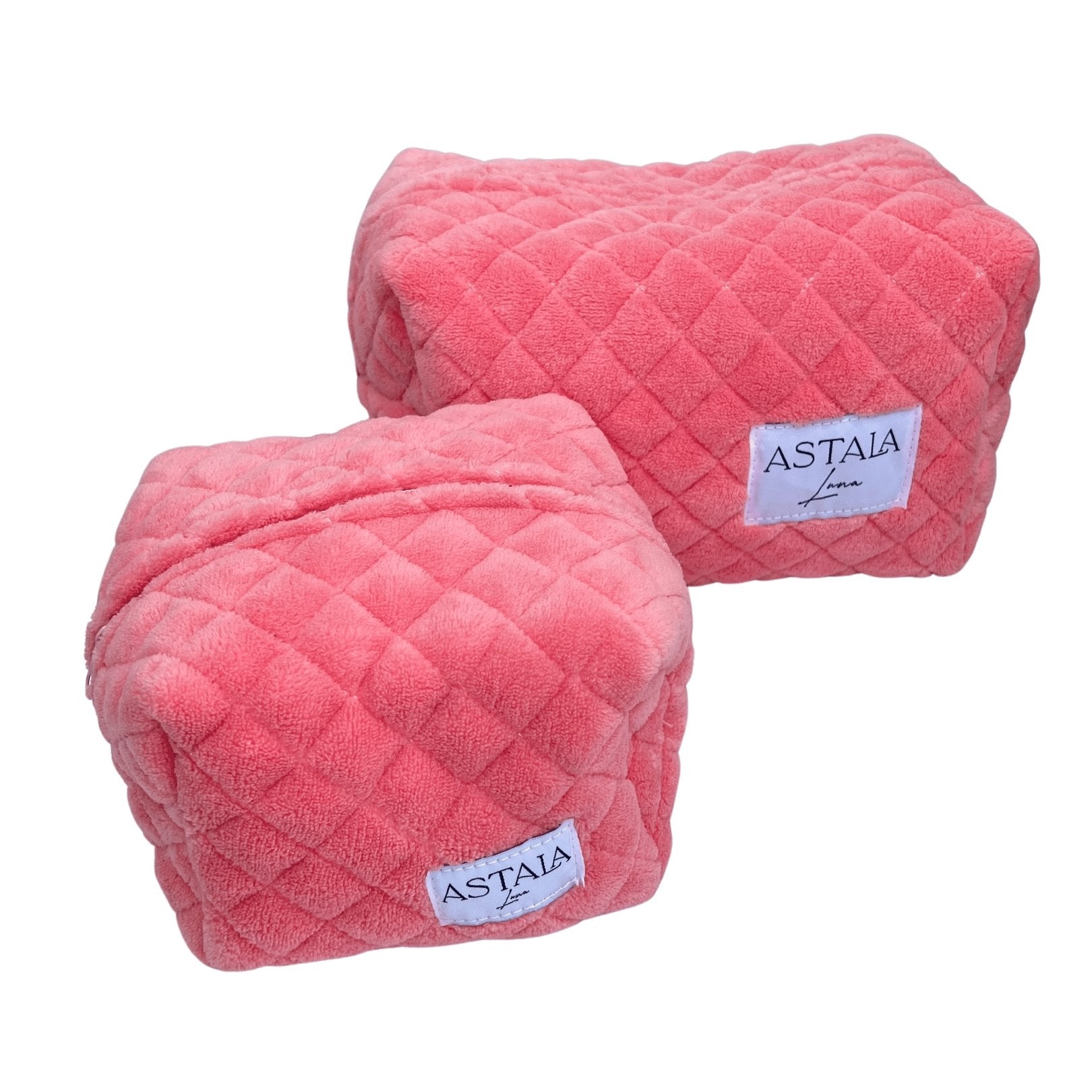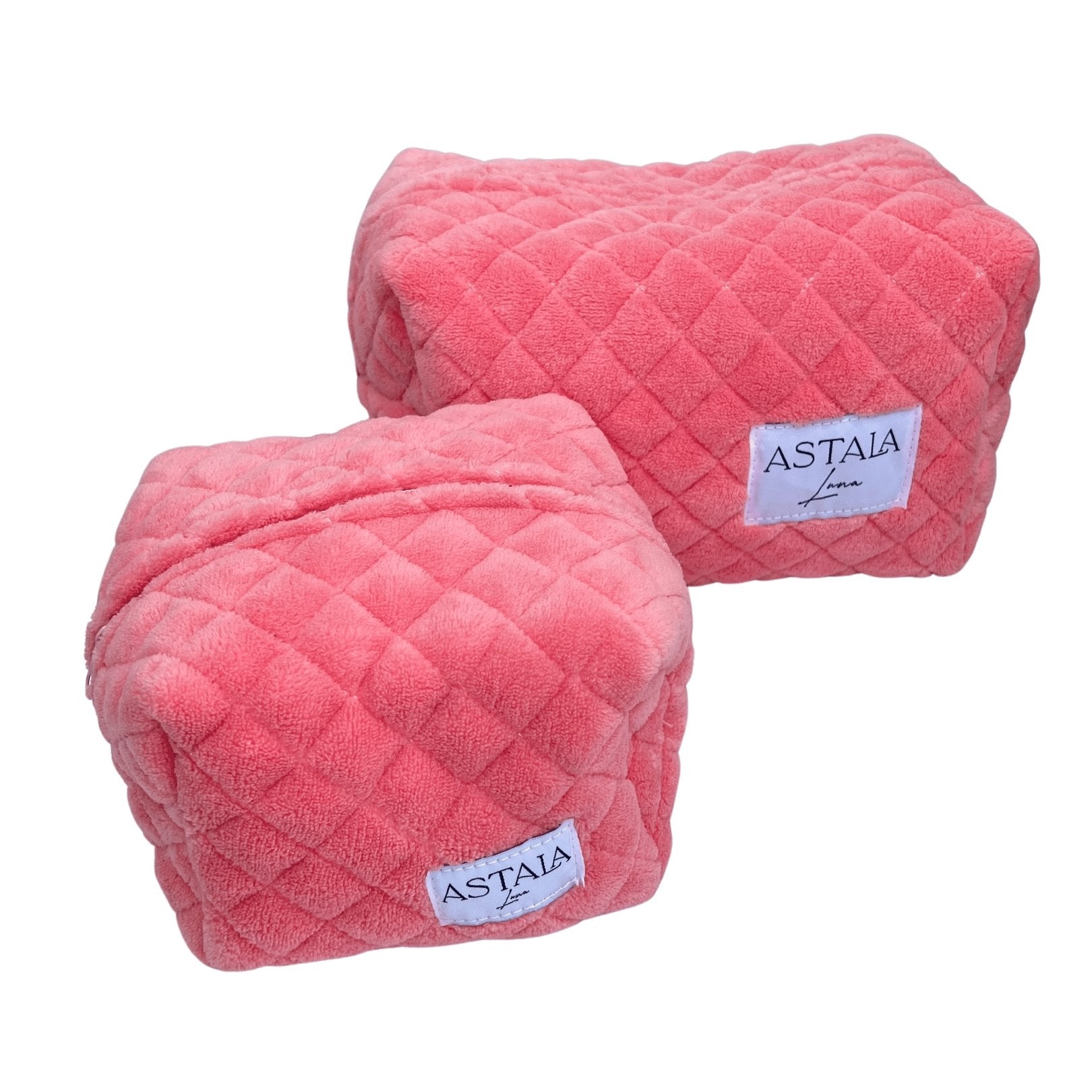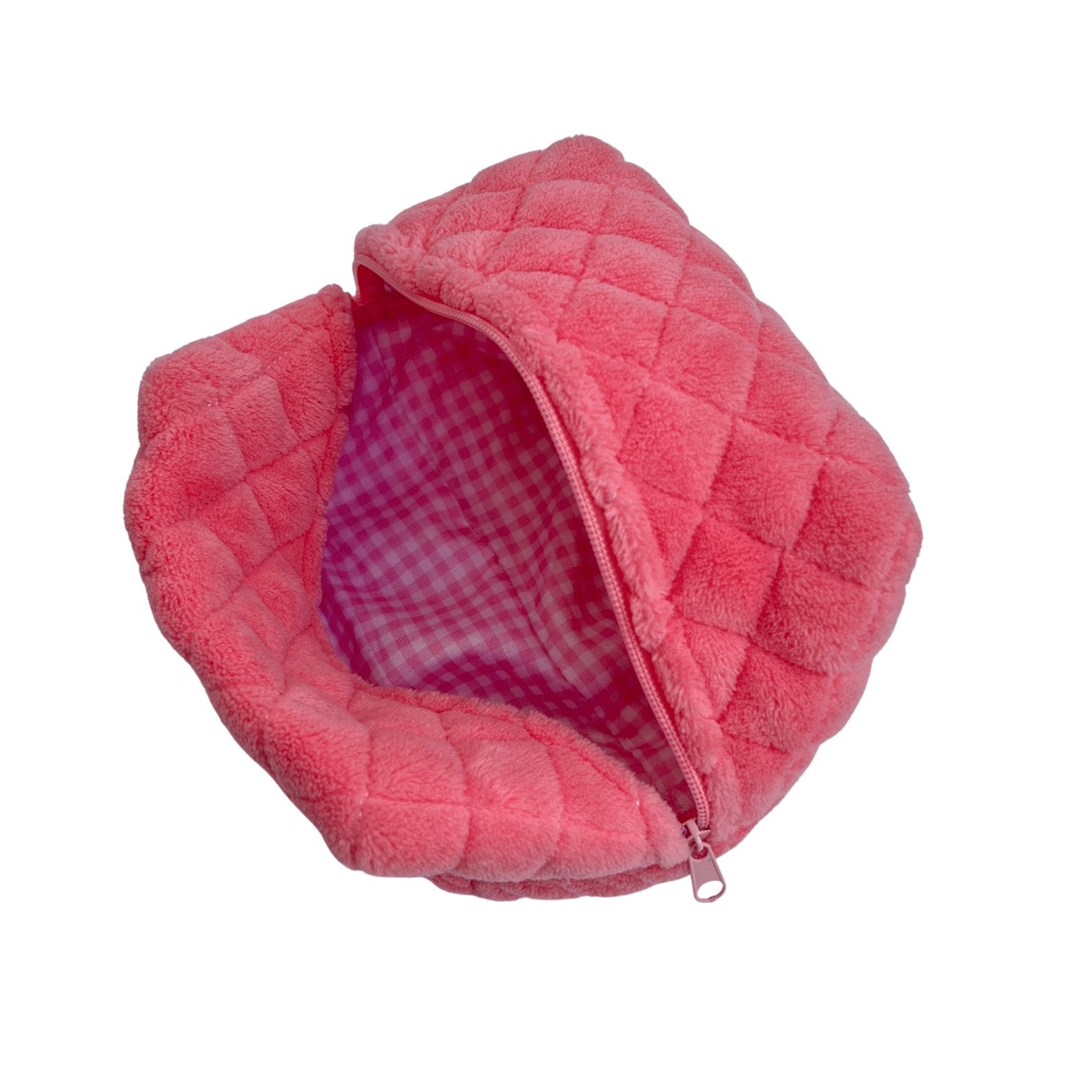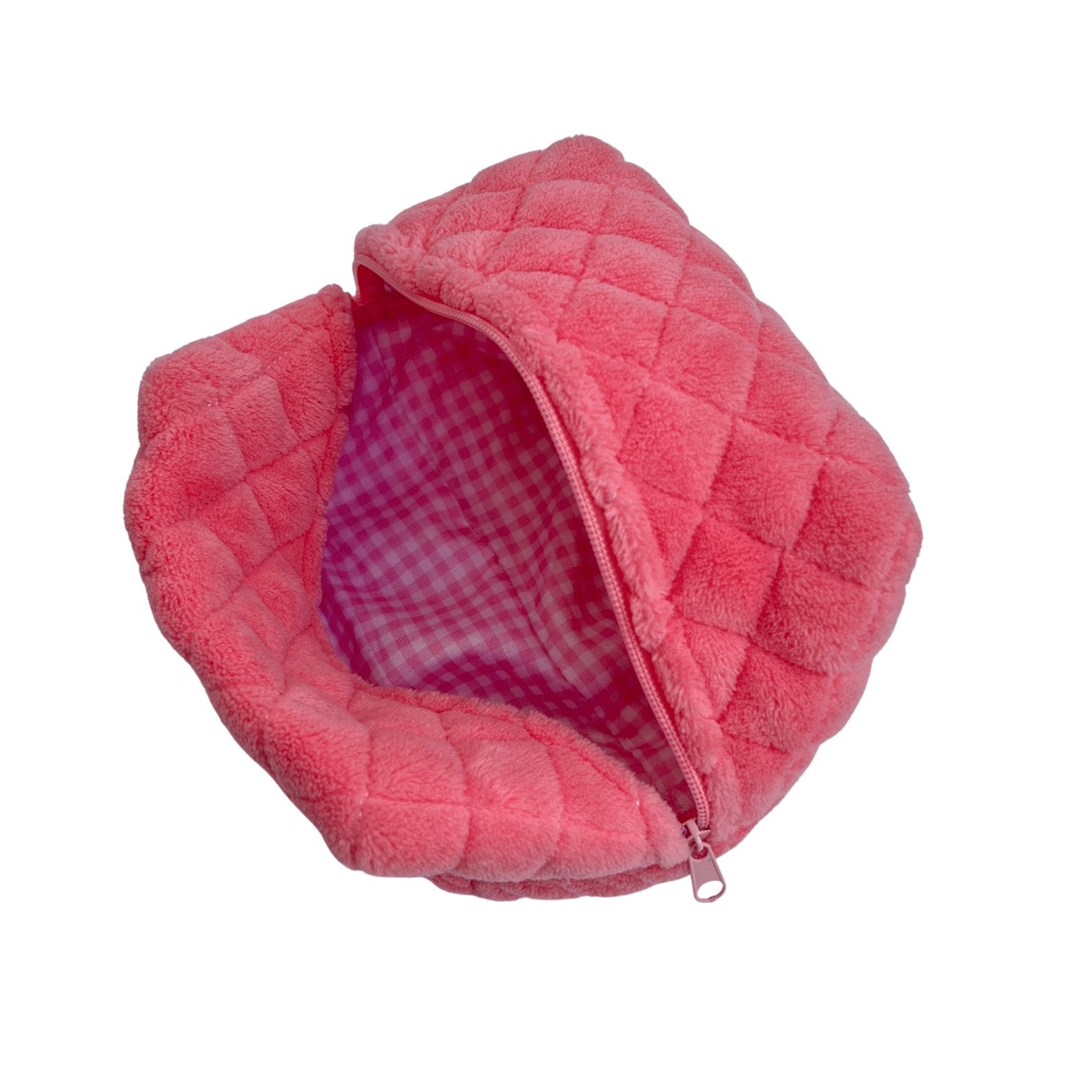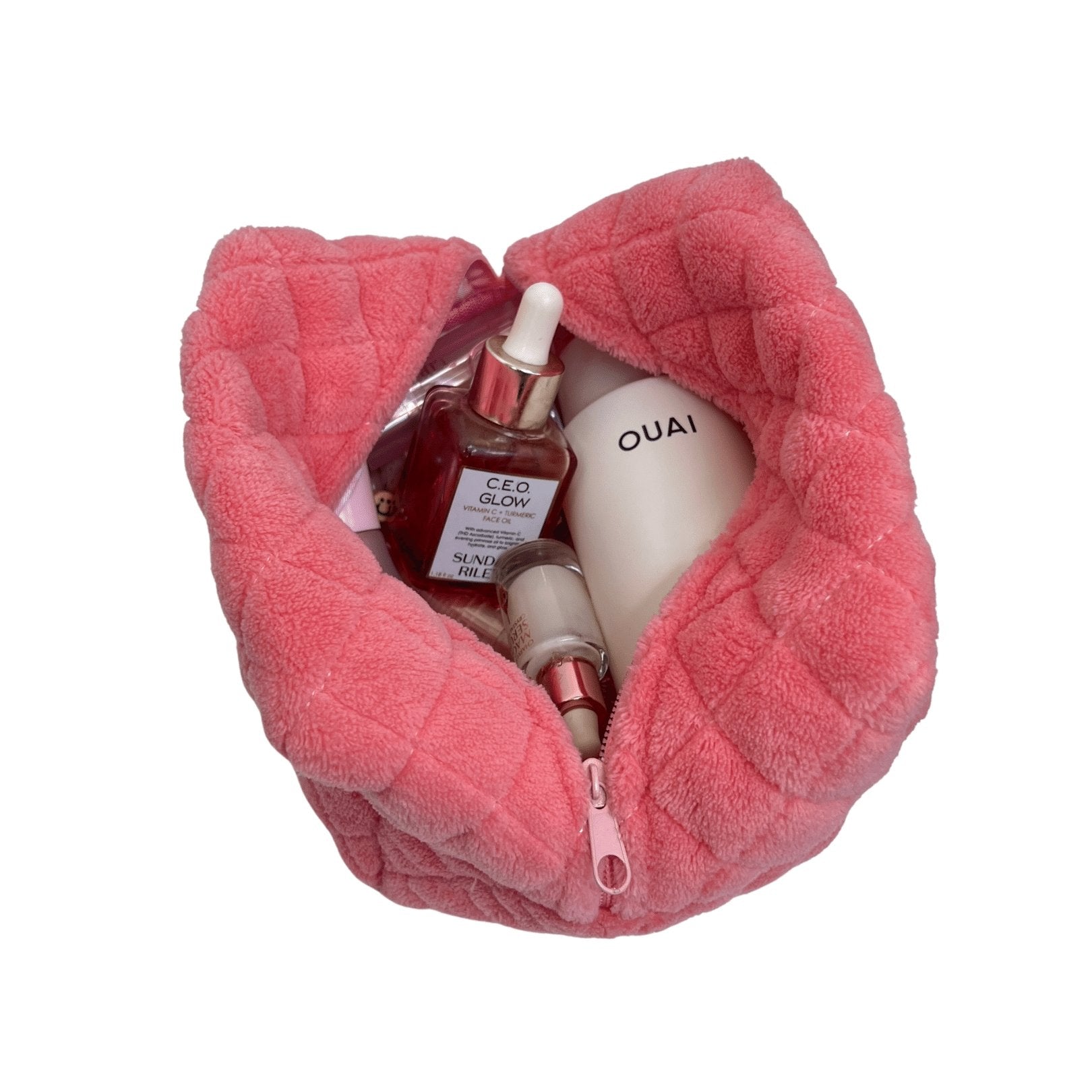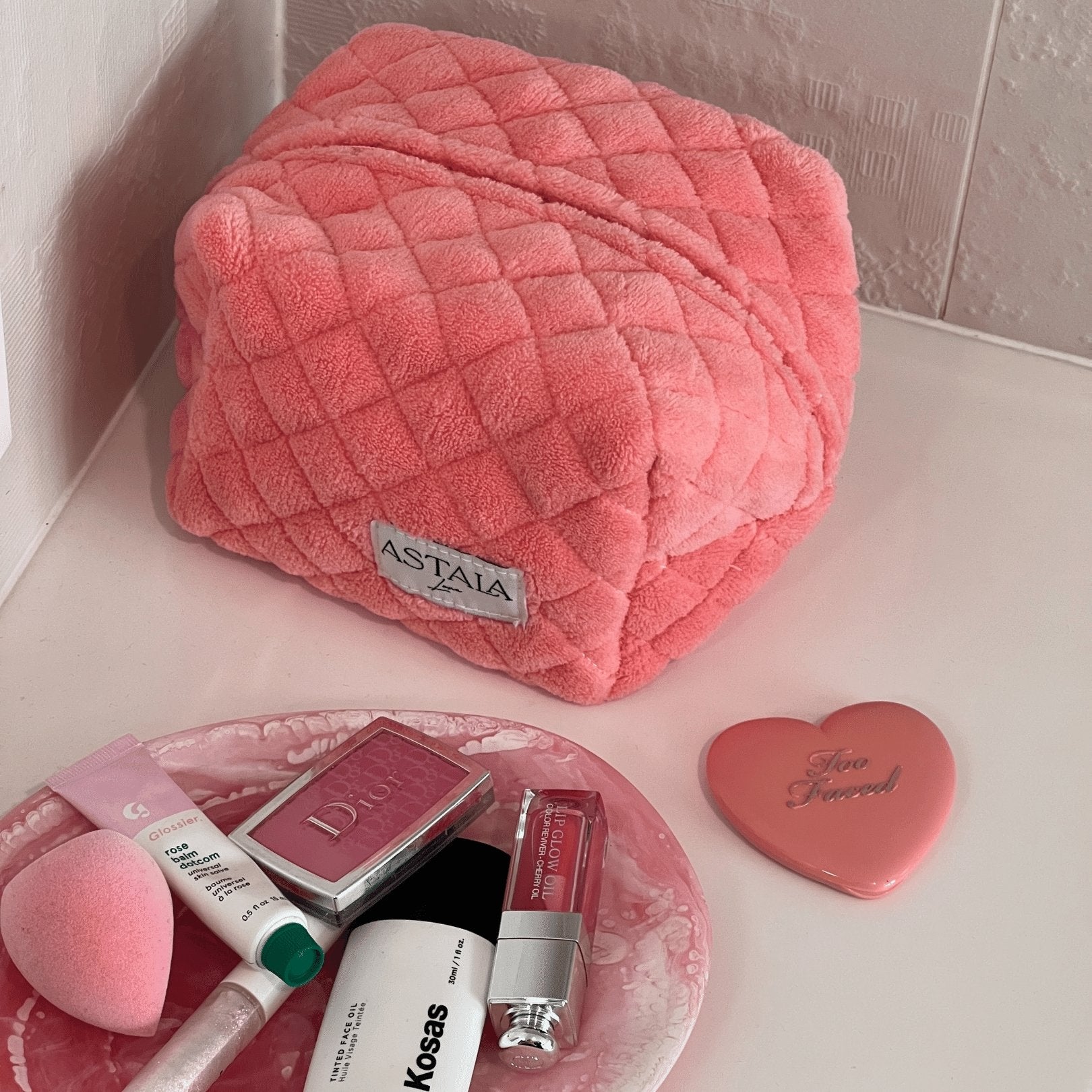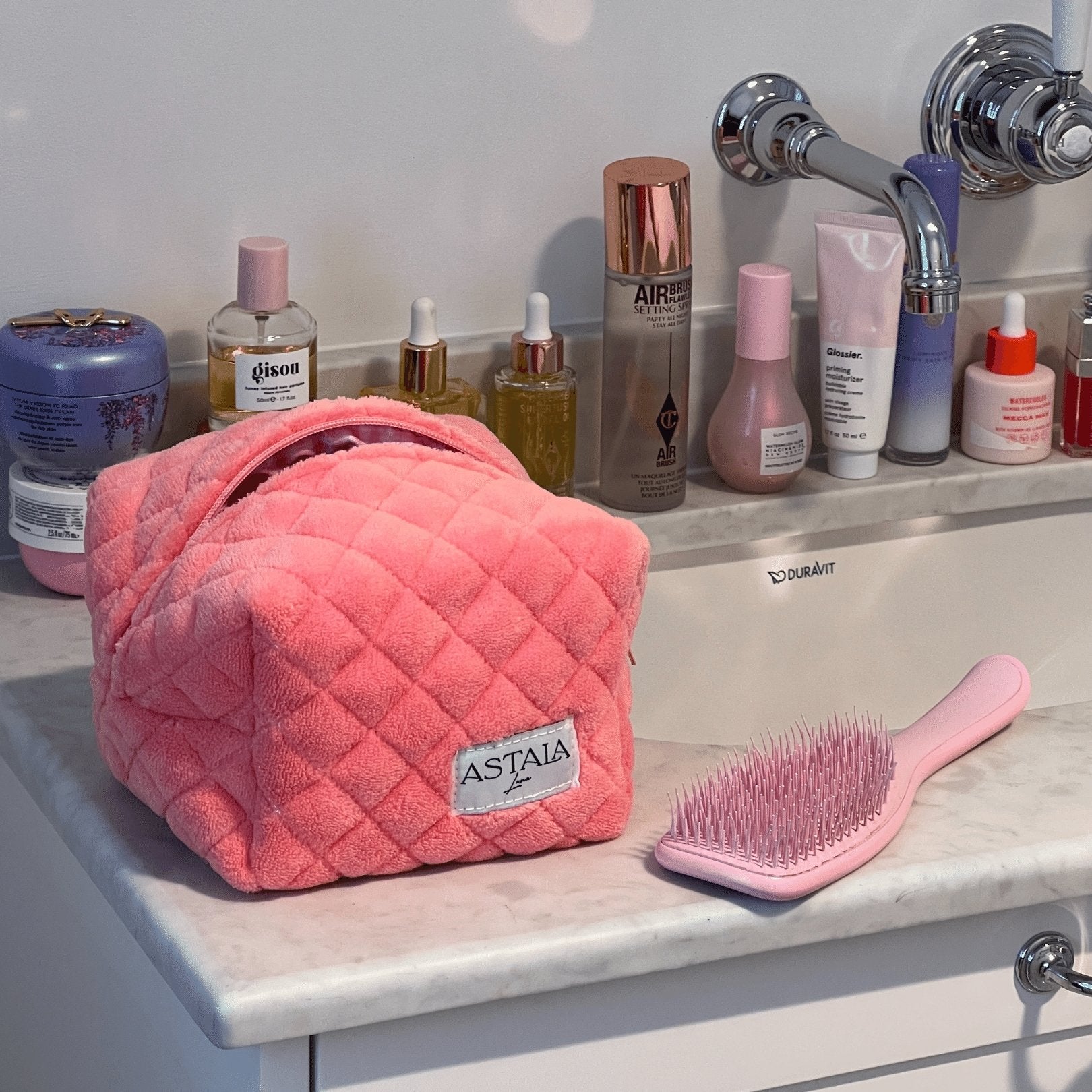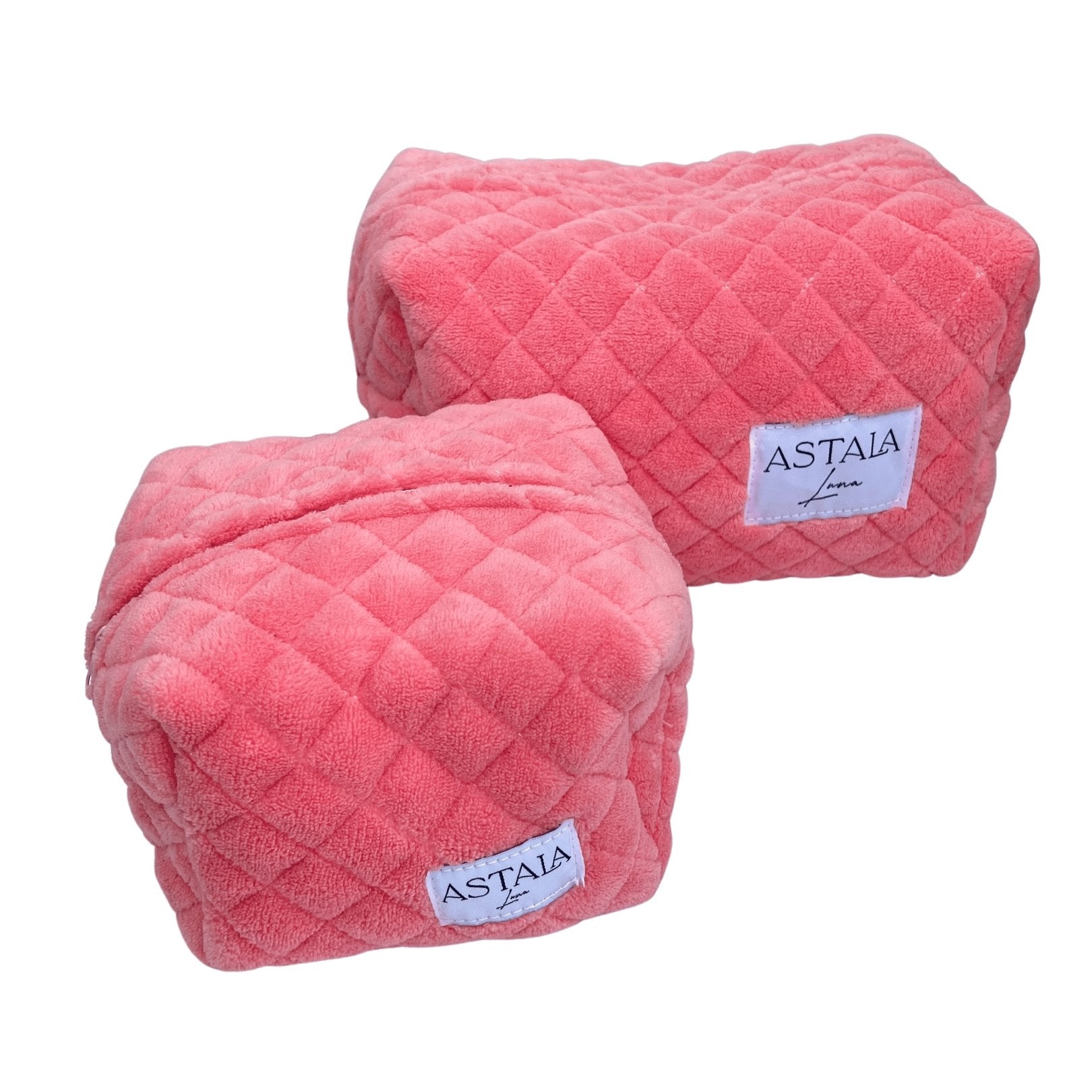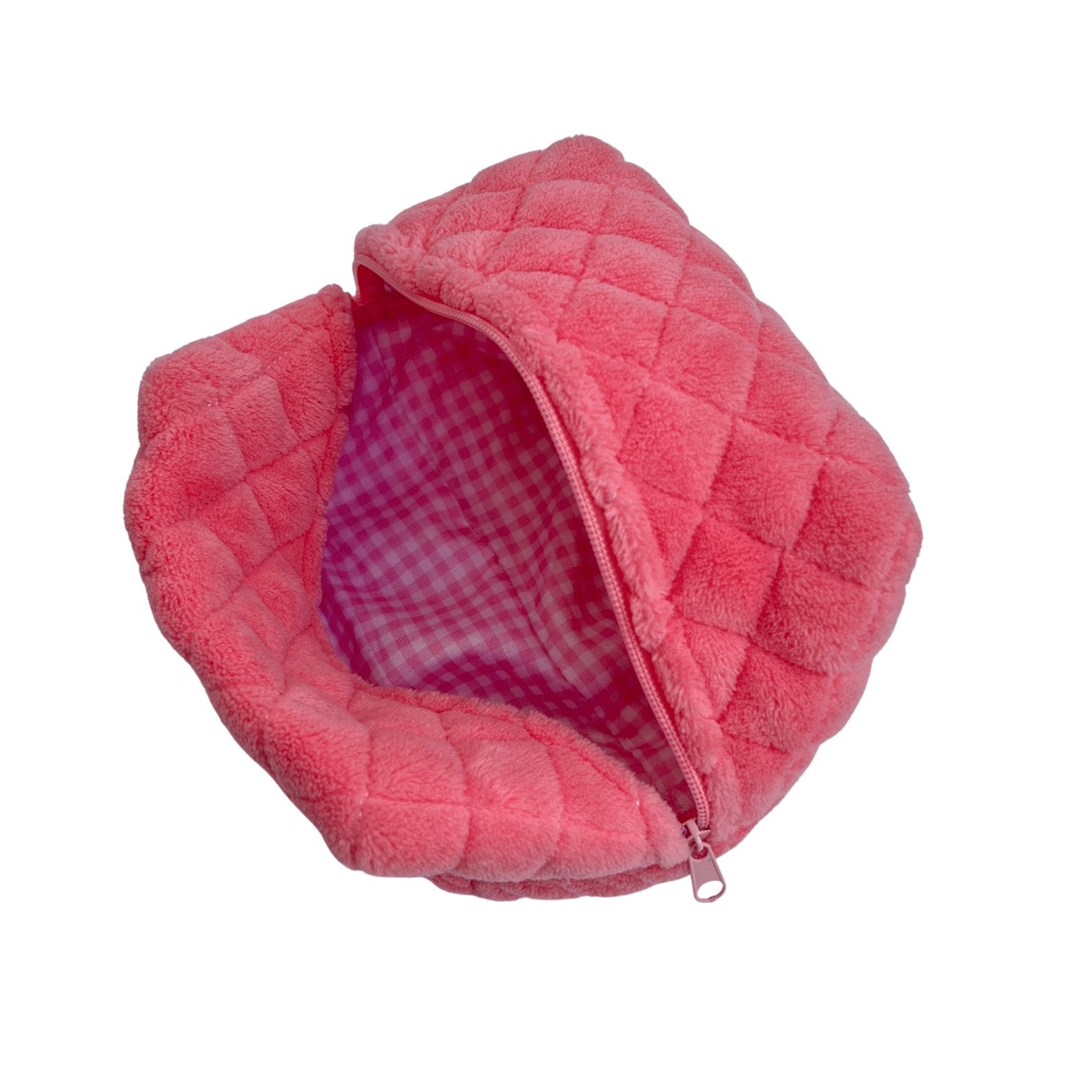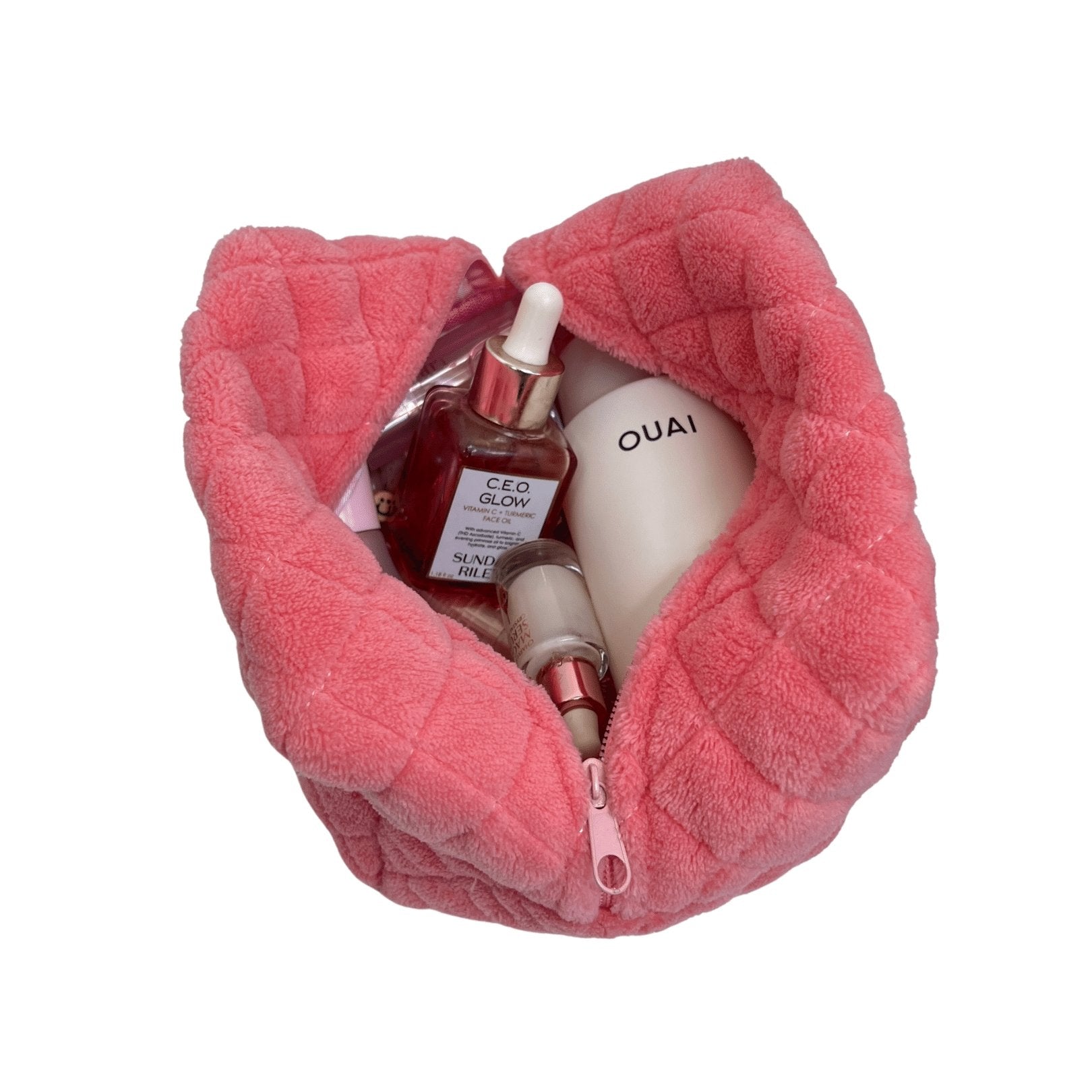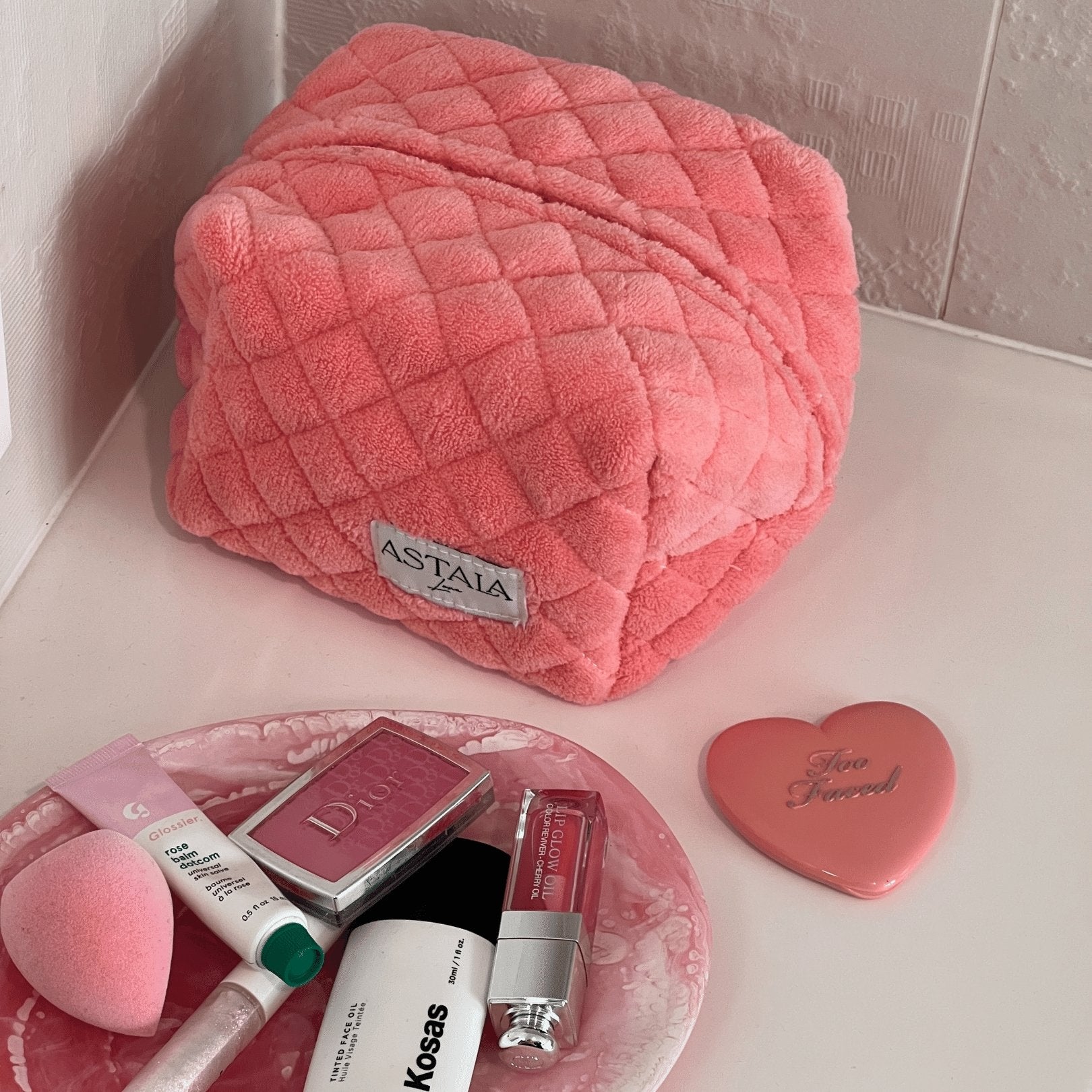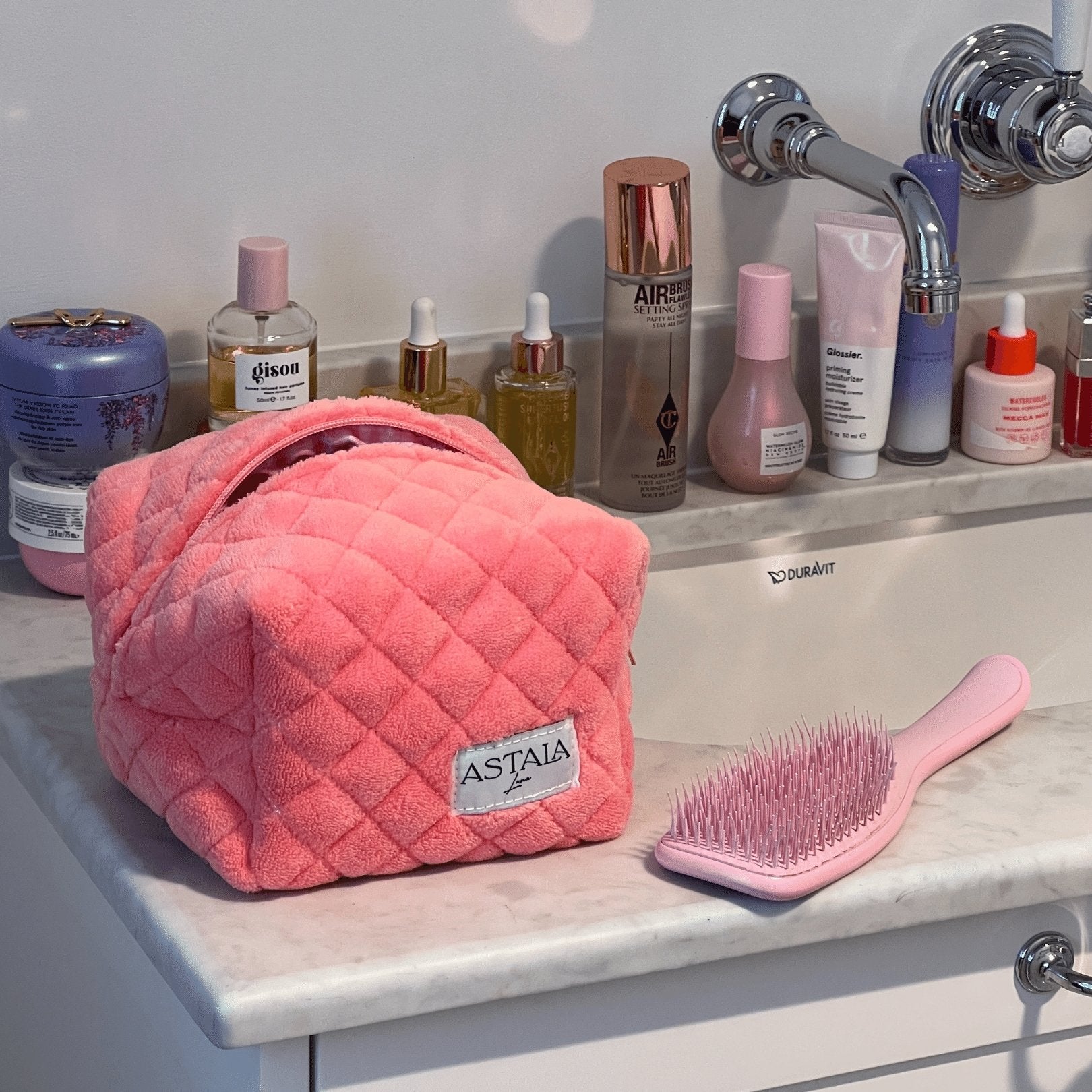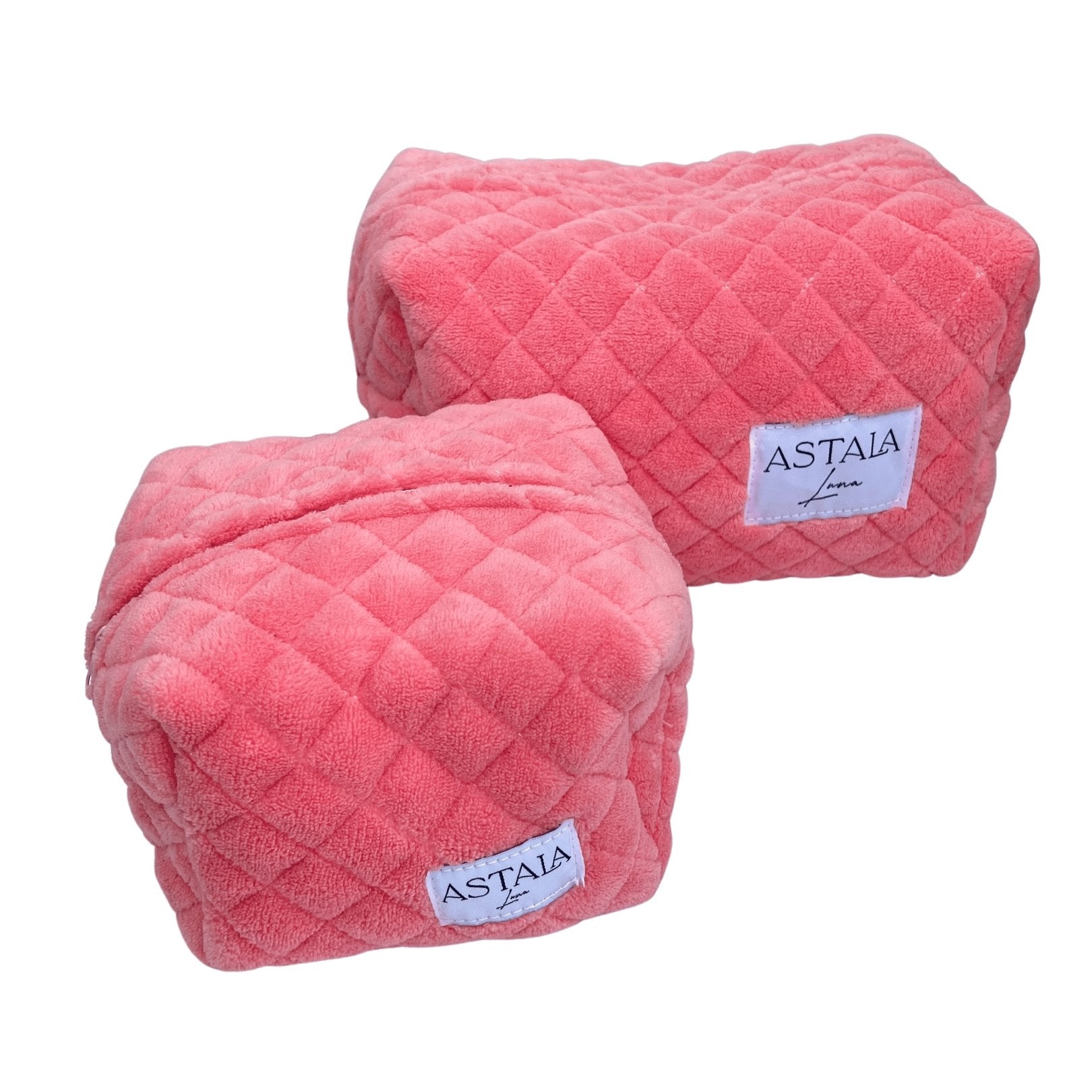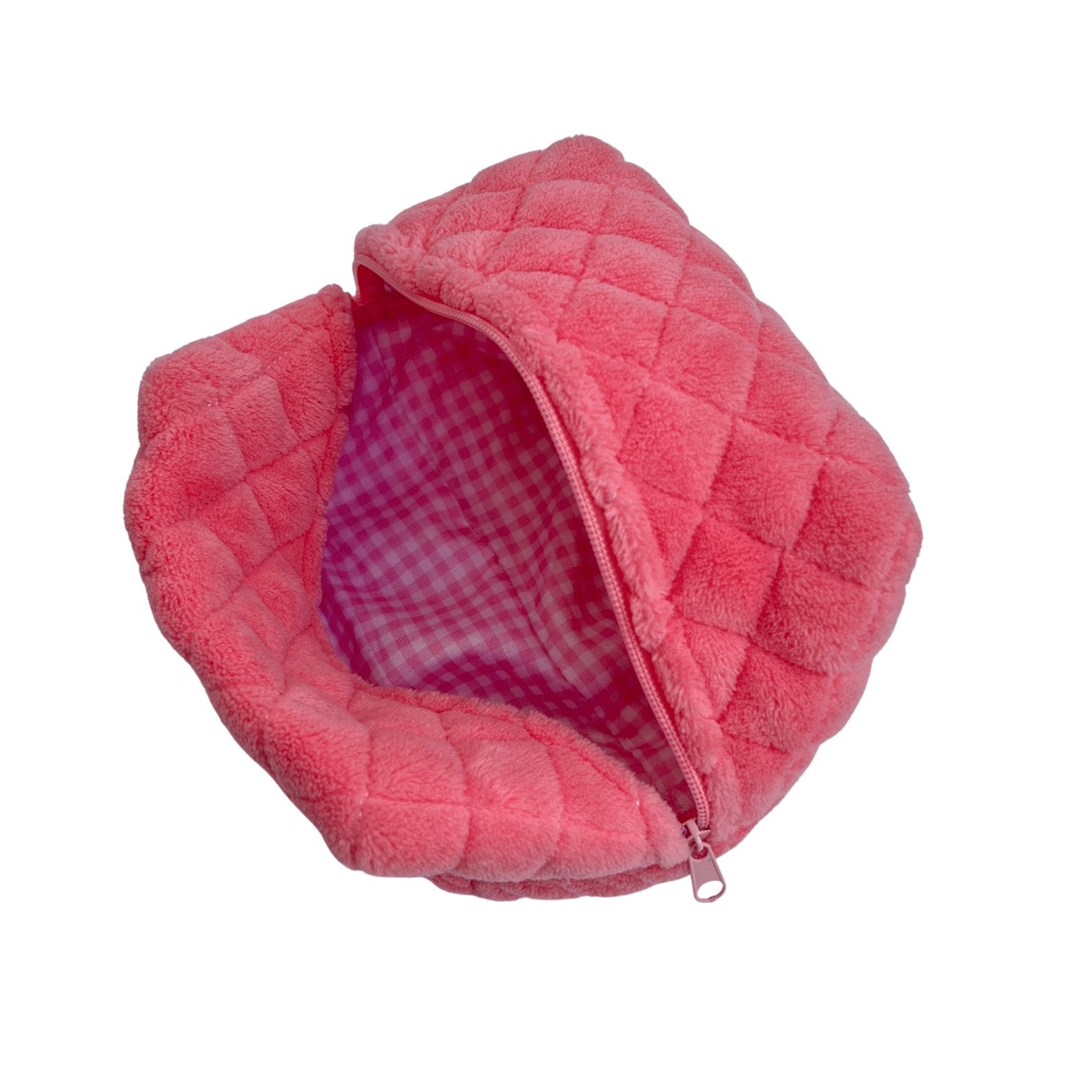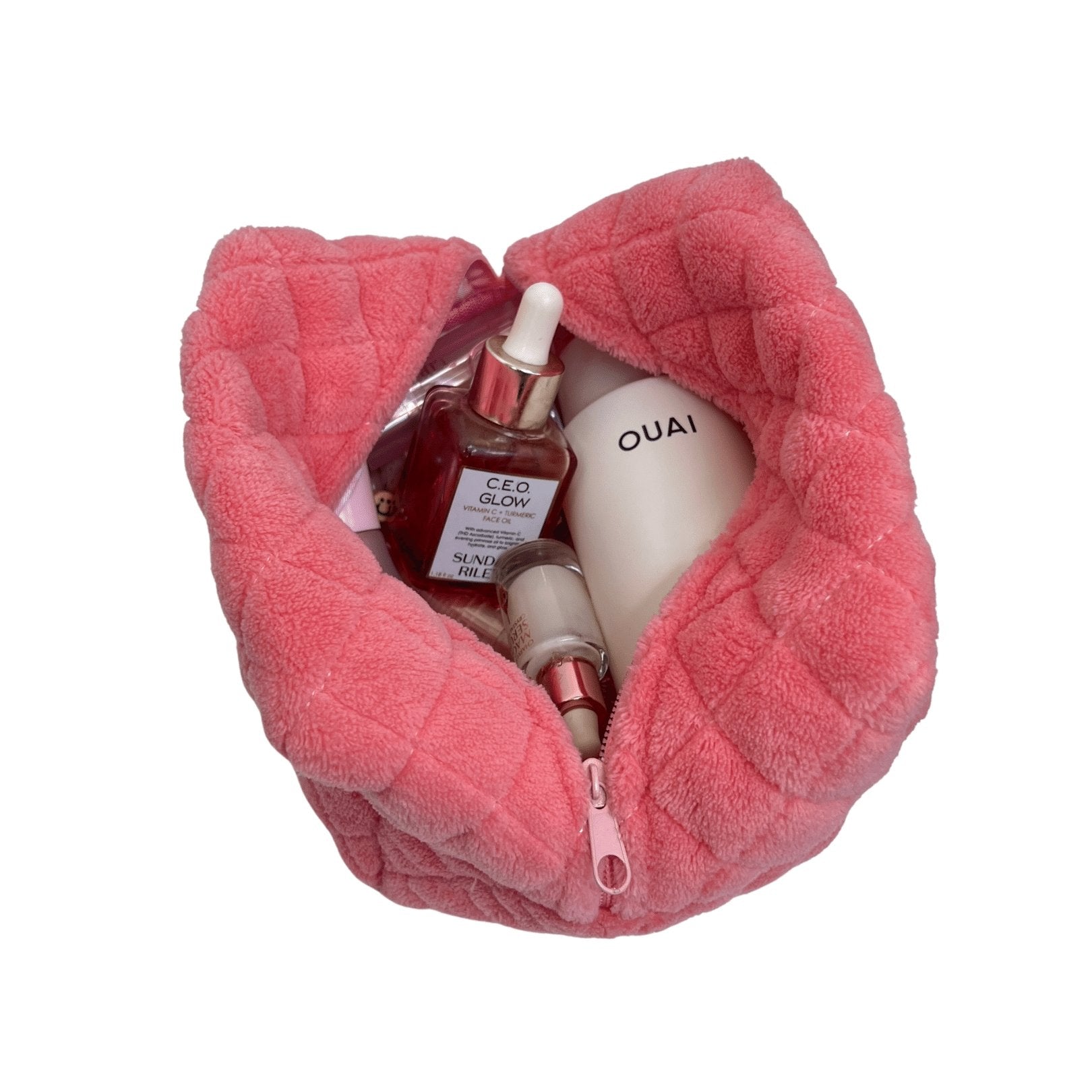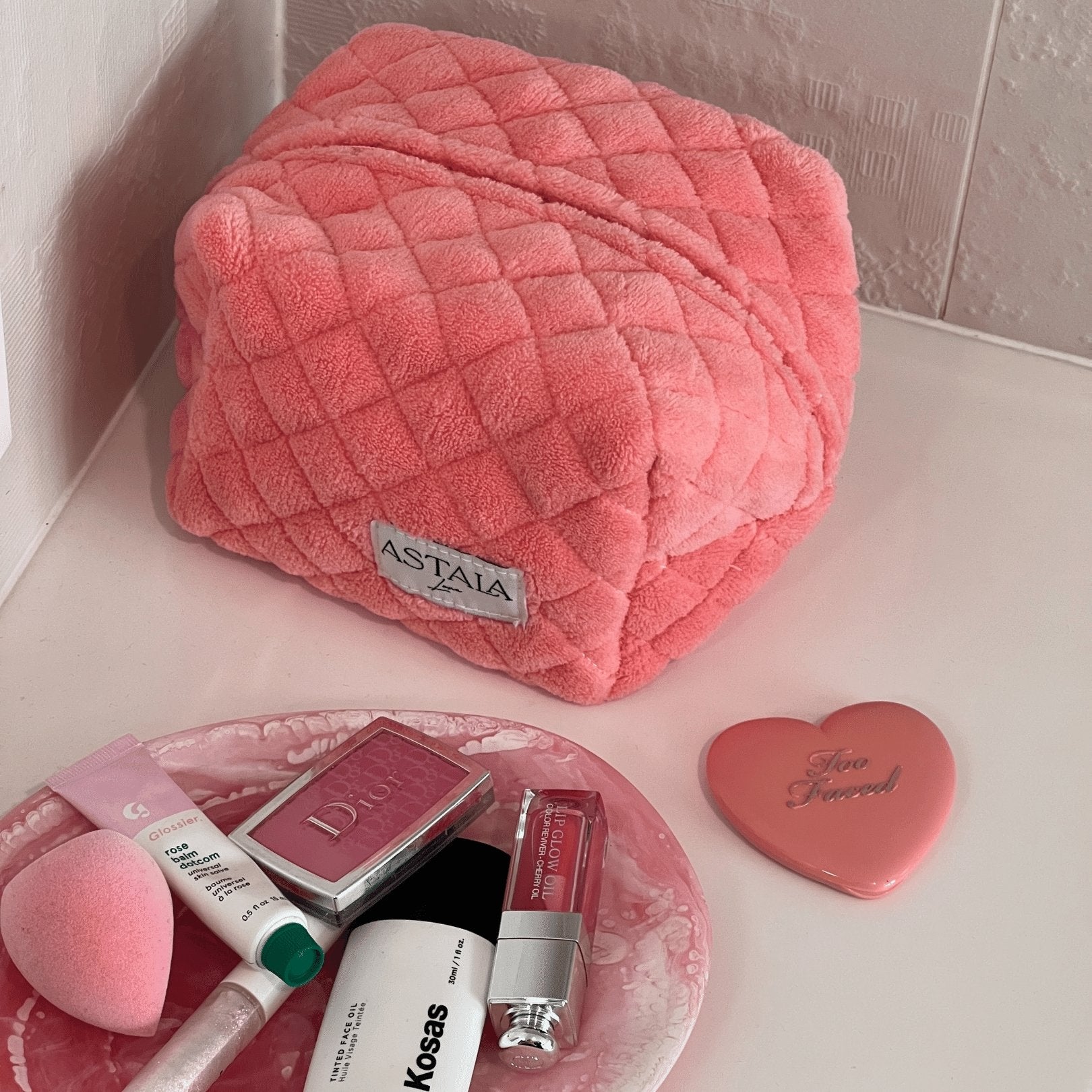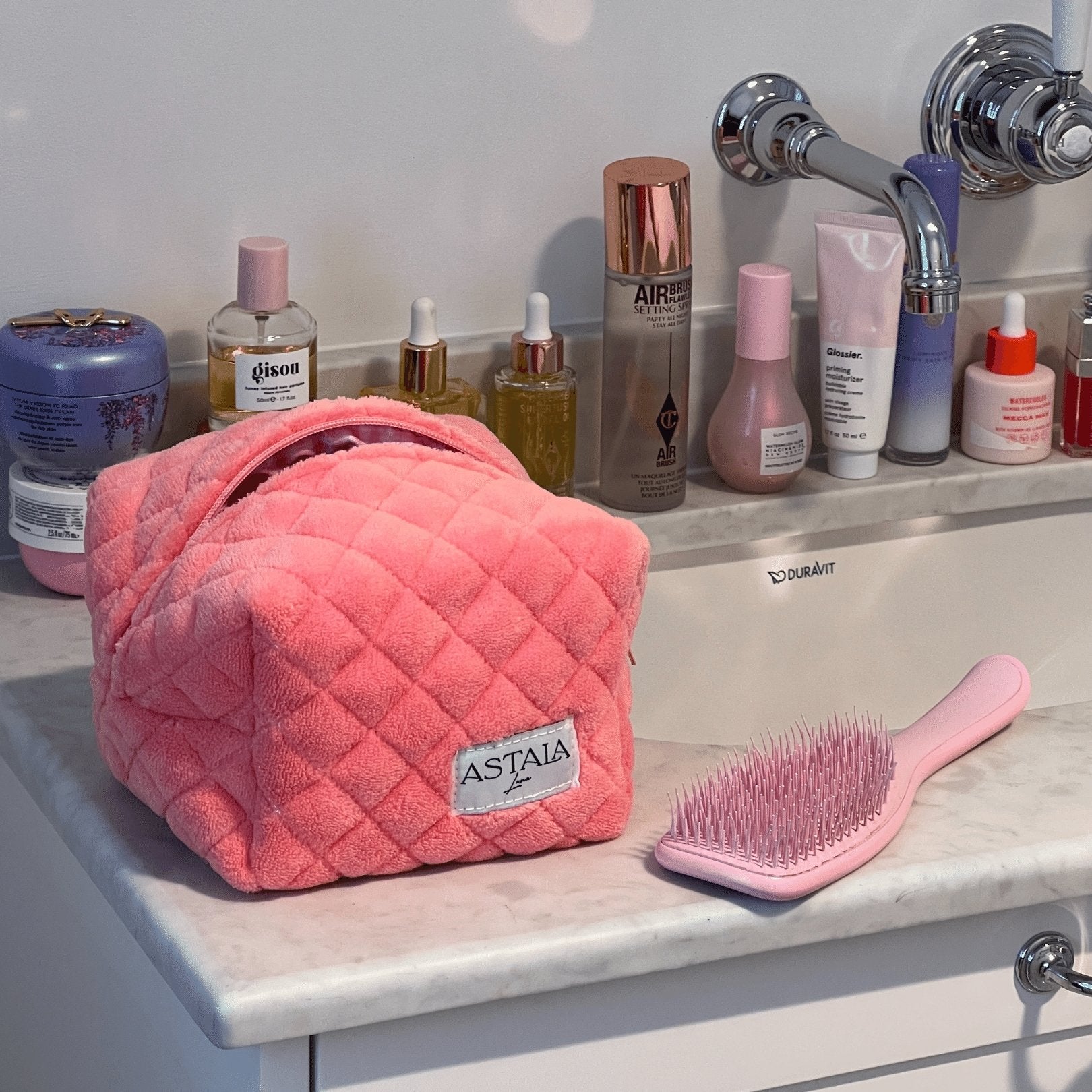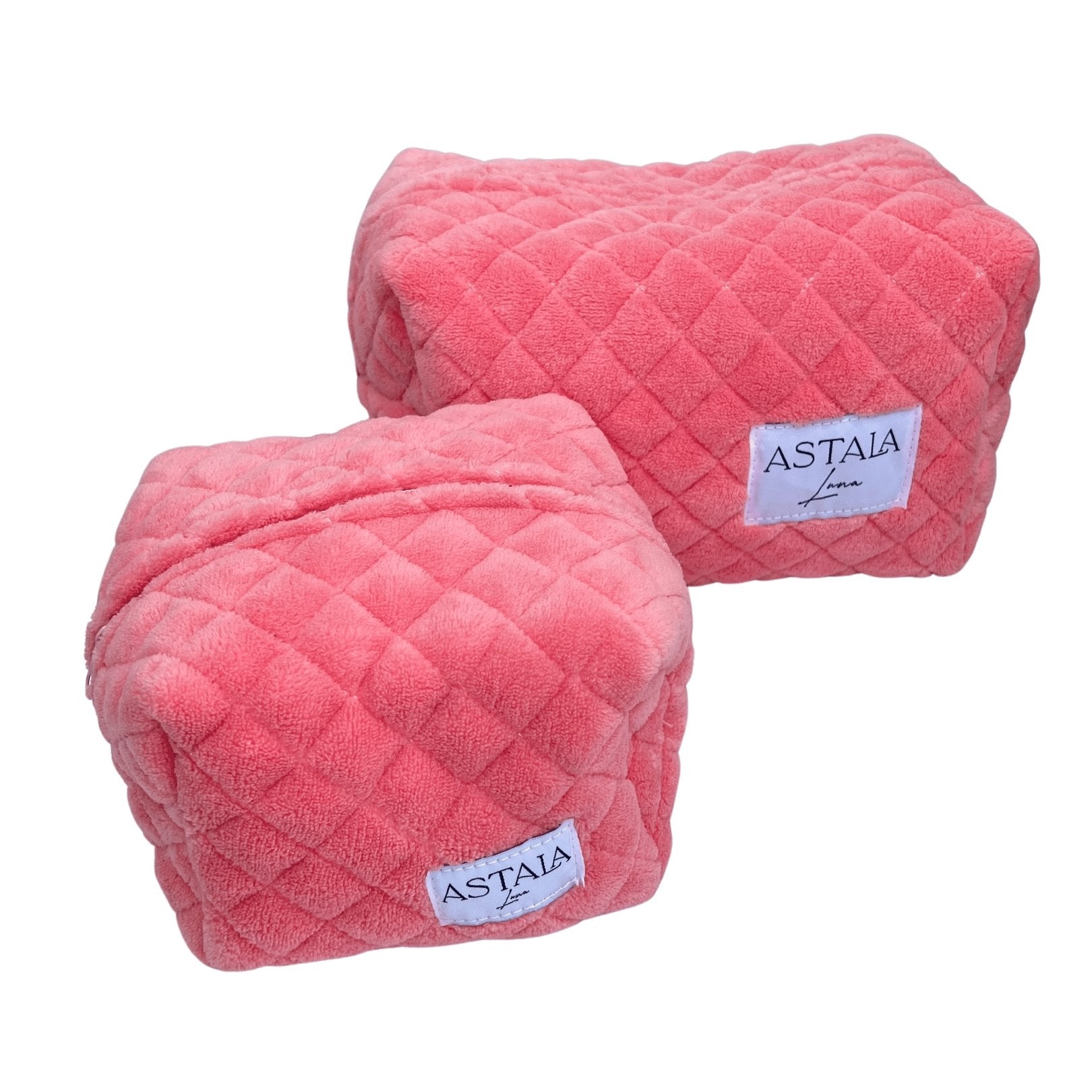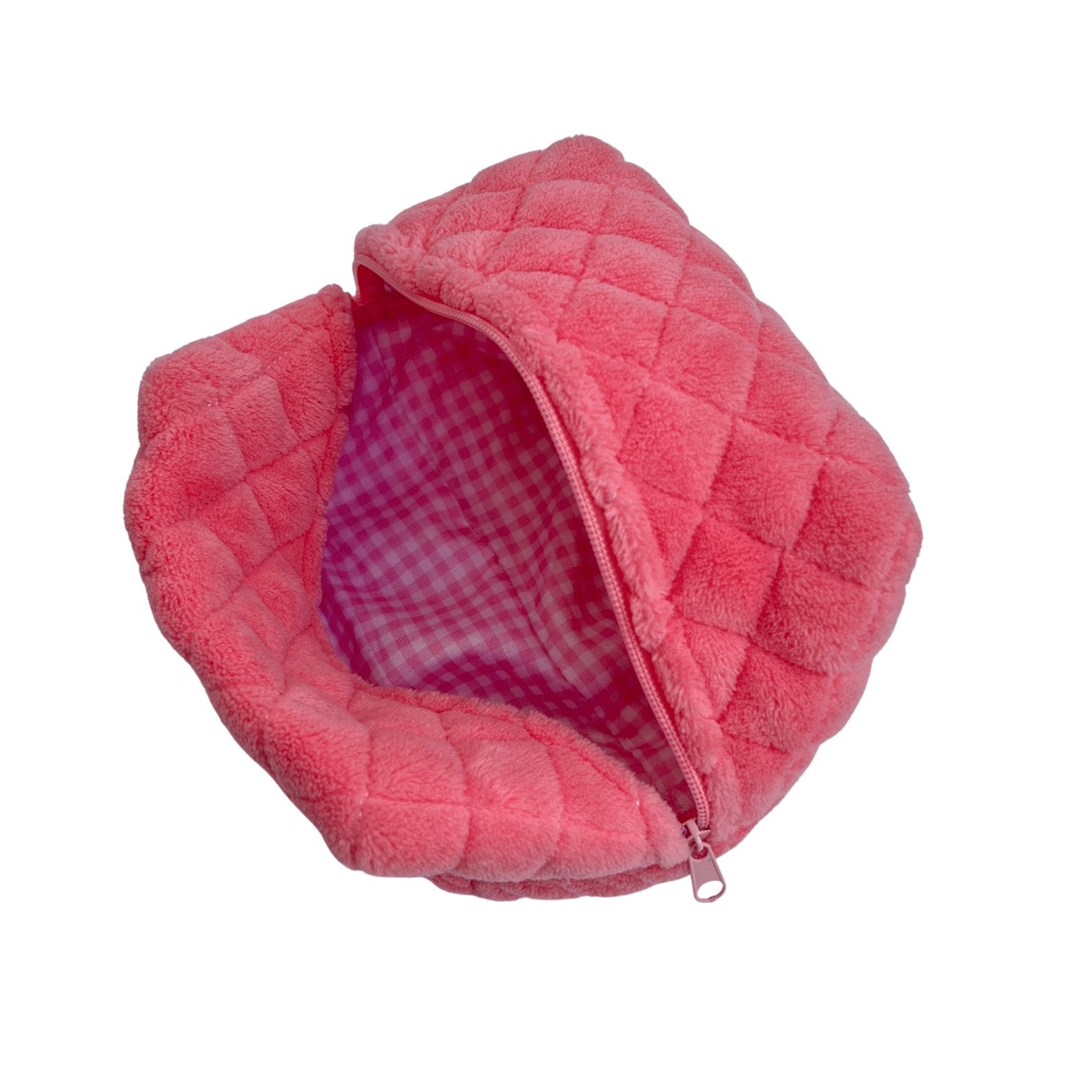 Coral Mini
Coral mini is a luxury coral fuzz carry-all box bag,  featuring a pink gingham inner lining and outer quilting. A mini bag finally the perfect size to fit all your heart desires and pop her in your regular bag!  
We recommend to use her to carry cosmetics, skincare, haircare, accessories, stationary, even take her to the beach or chuck her in your backpack with all your essentials! ♡
Care instructions: Cold hand wash & air dry.
Dimensions: 15 x 11 x 14 cm
*Individual Bag Only, additional products not included.
So cute!
Beautifully made makeup bag! It's my second time purchasing from the brand and im never disappointed! Beautiful colour and soft fabric :) Highly recommend.
Love it
It's so cute and looks so nice it also fits and insane amount of products <3
Coral Mini
I've purchased from Astala Luna before, I use these bags for everything, and the Coral mini did not disappoint! I'm in love with the colour, the quality is amazing and the mini fits so much more than expected. Perfect new addition to my collection, so practical and gorgeous 💗 Obsessed is an understatement
Coral Mini
my new bag fits everything i need and is a perfect size. its a pretty colour and is aesthetically pleasing. i would recommend to a friend.