✿ PLEASE ALLOW 3-5 DAYS FOR SHIPMENT ✿ PERTH PICK UP ORDERS DM OUR INSTAGRAM ✿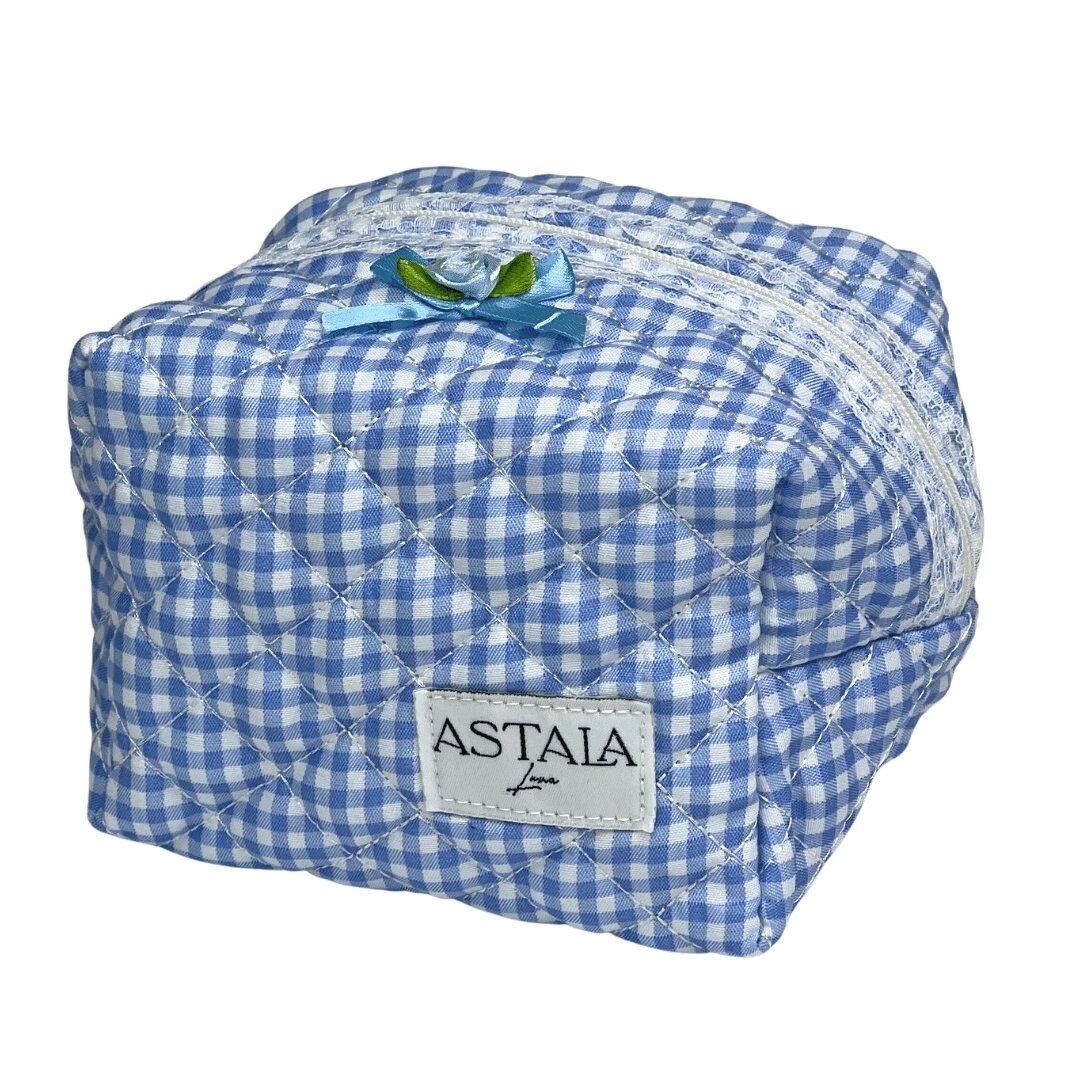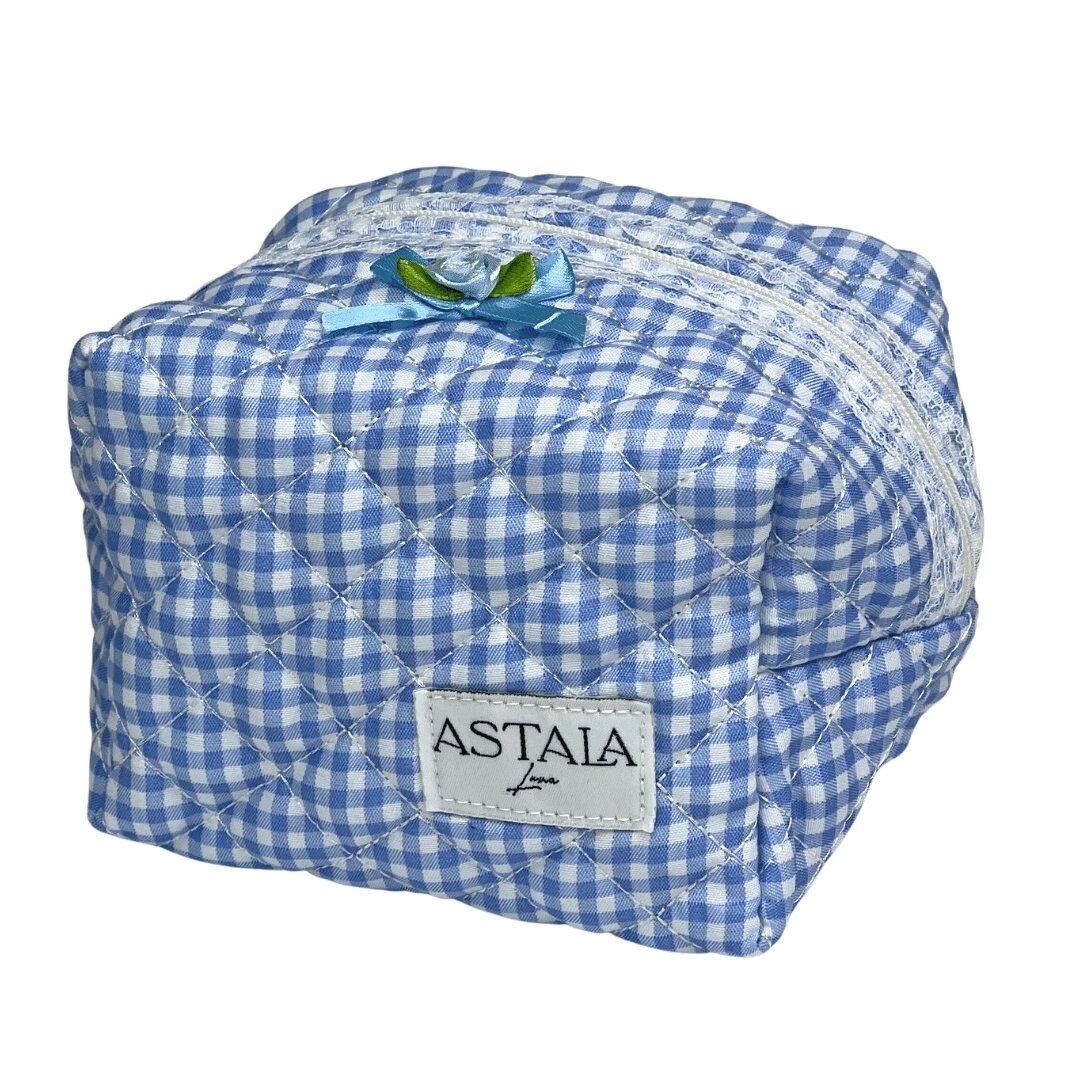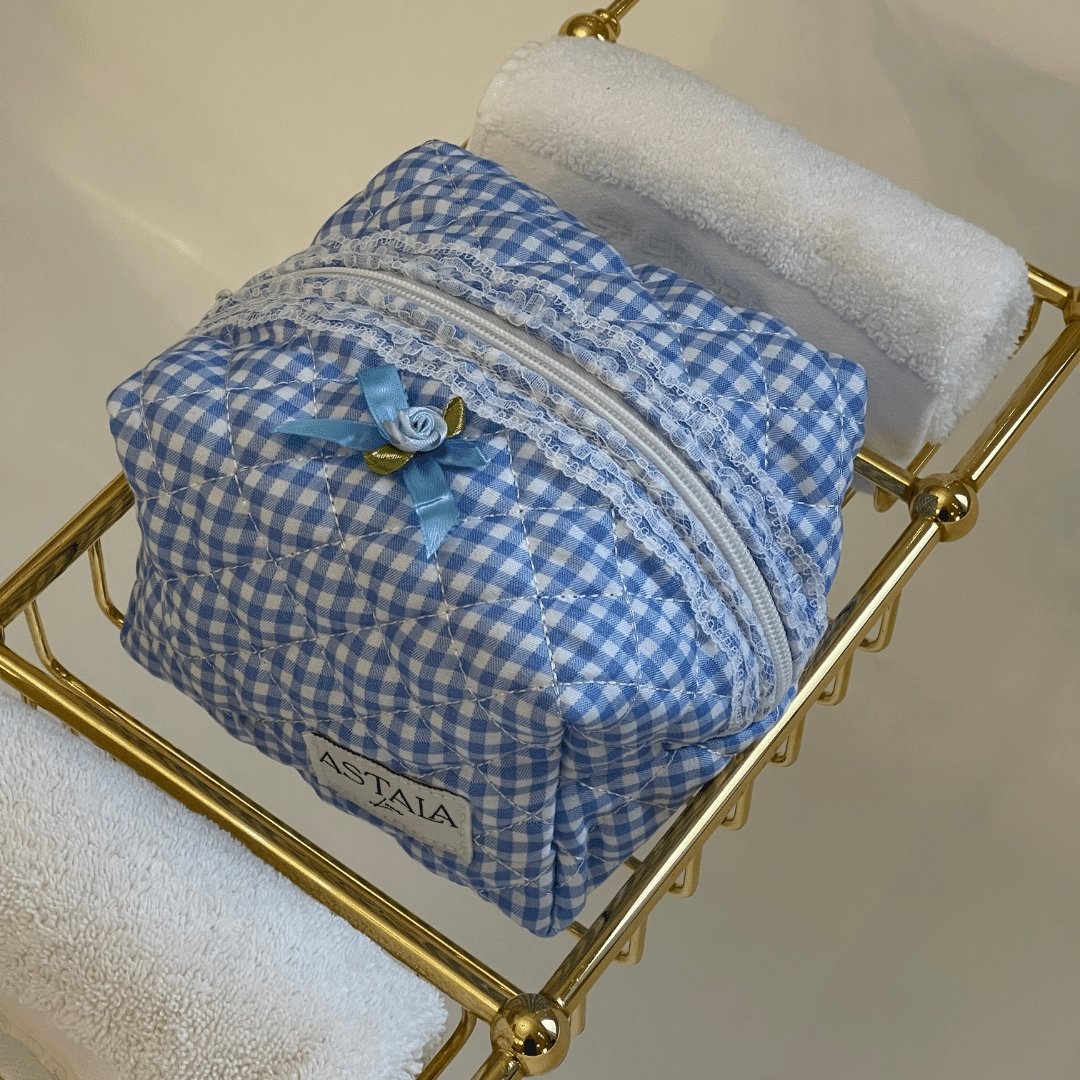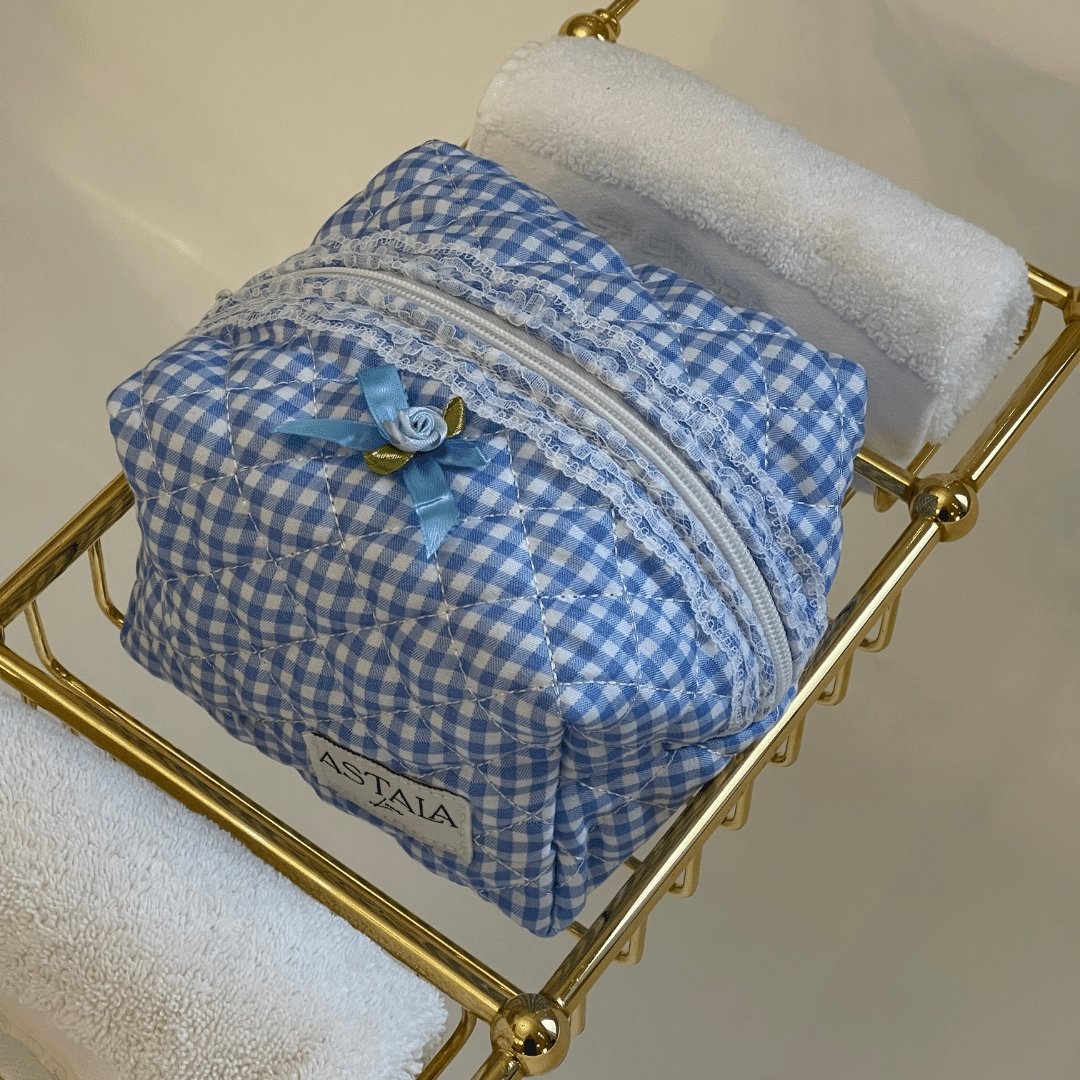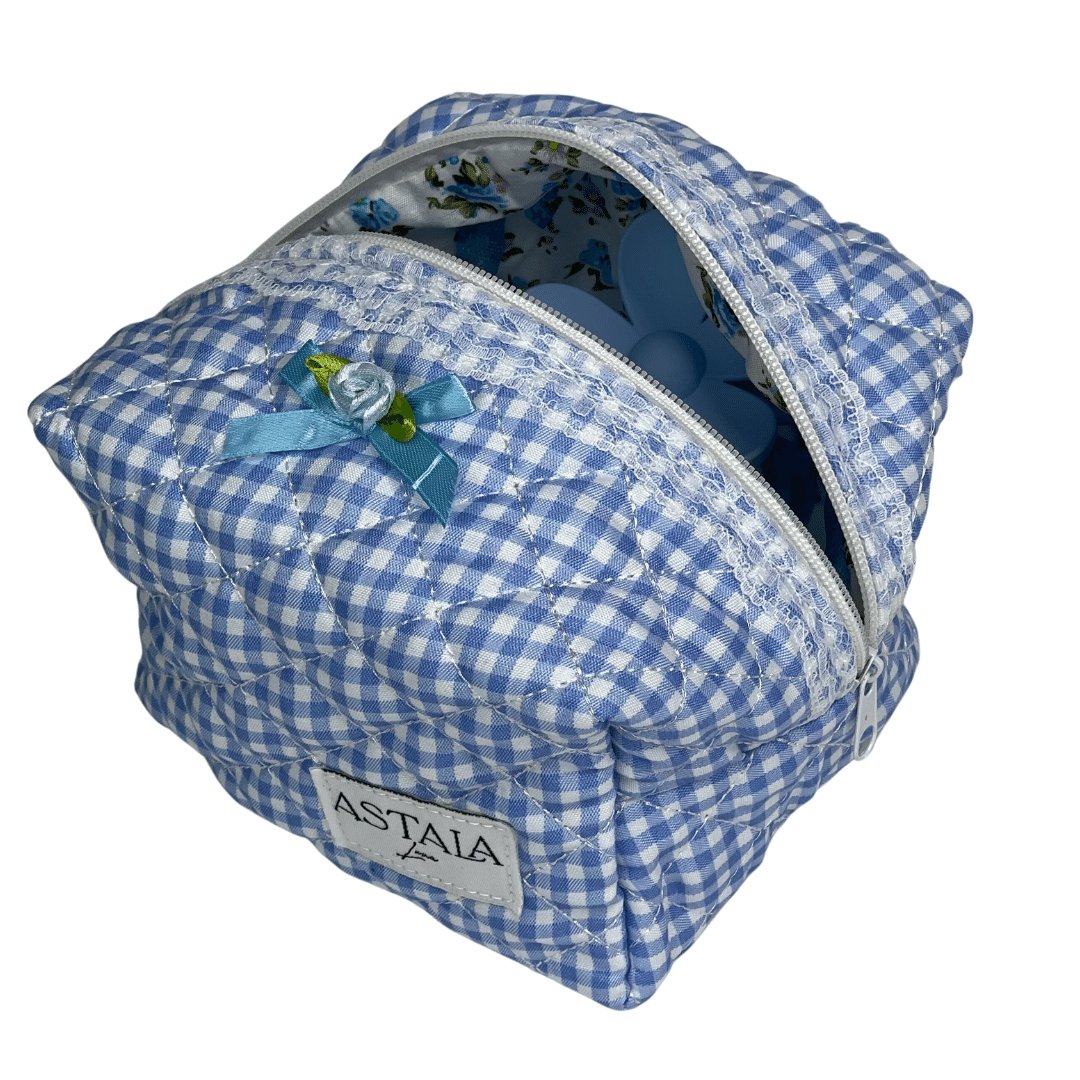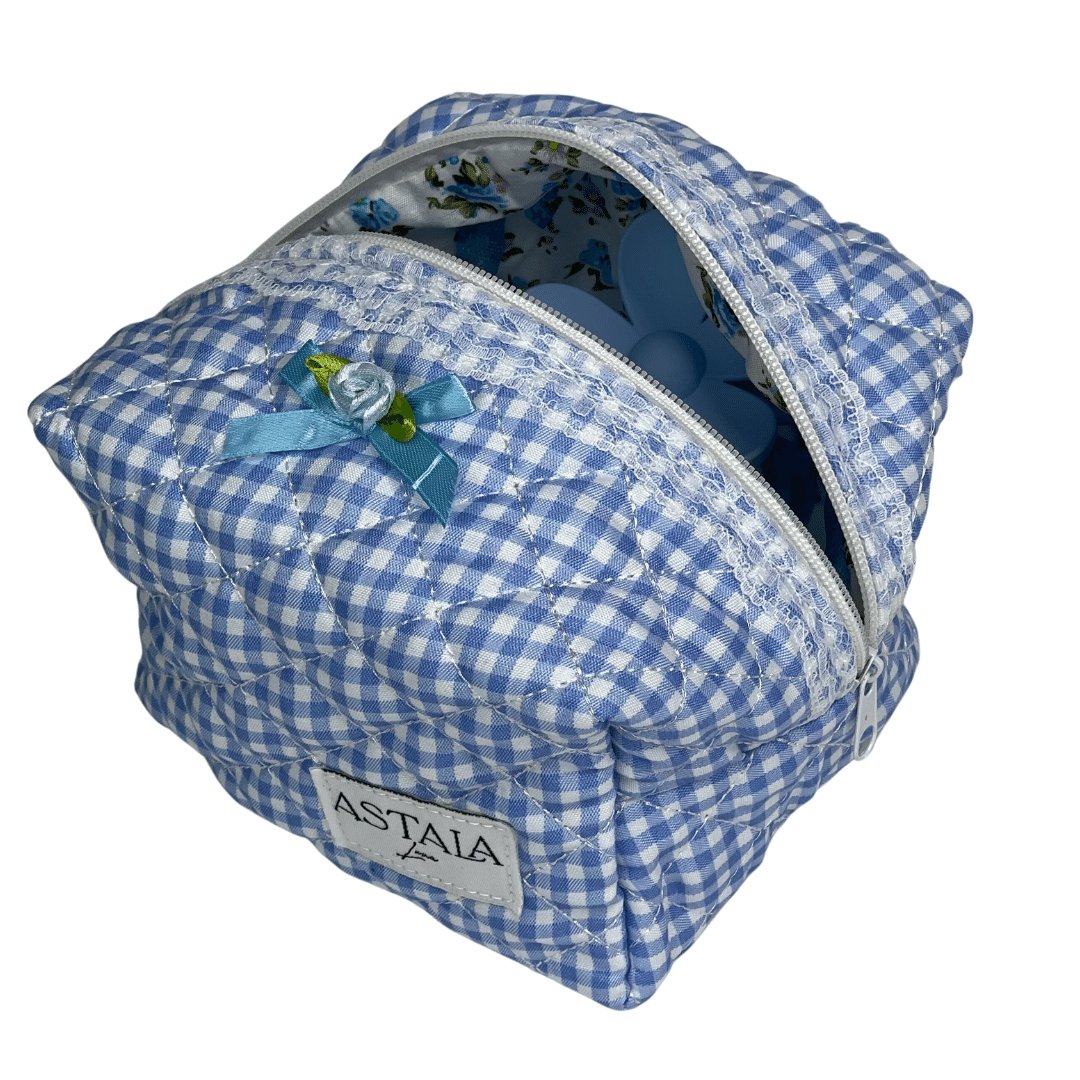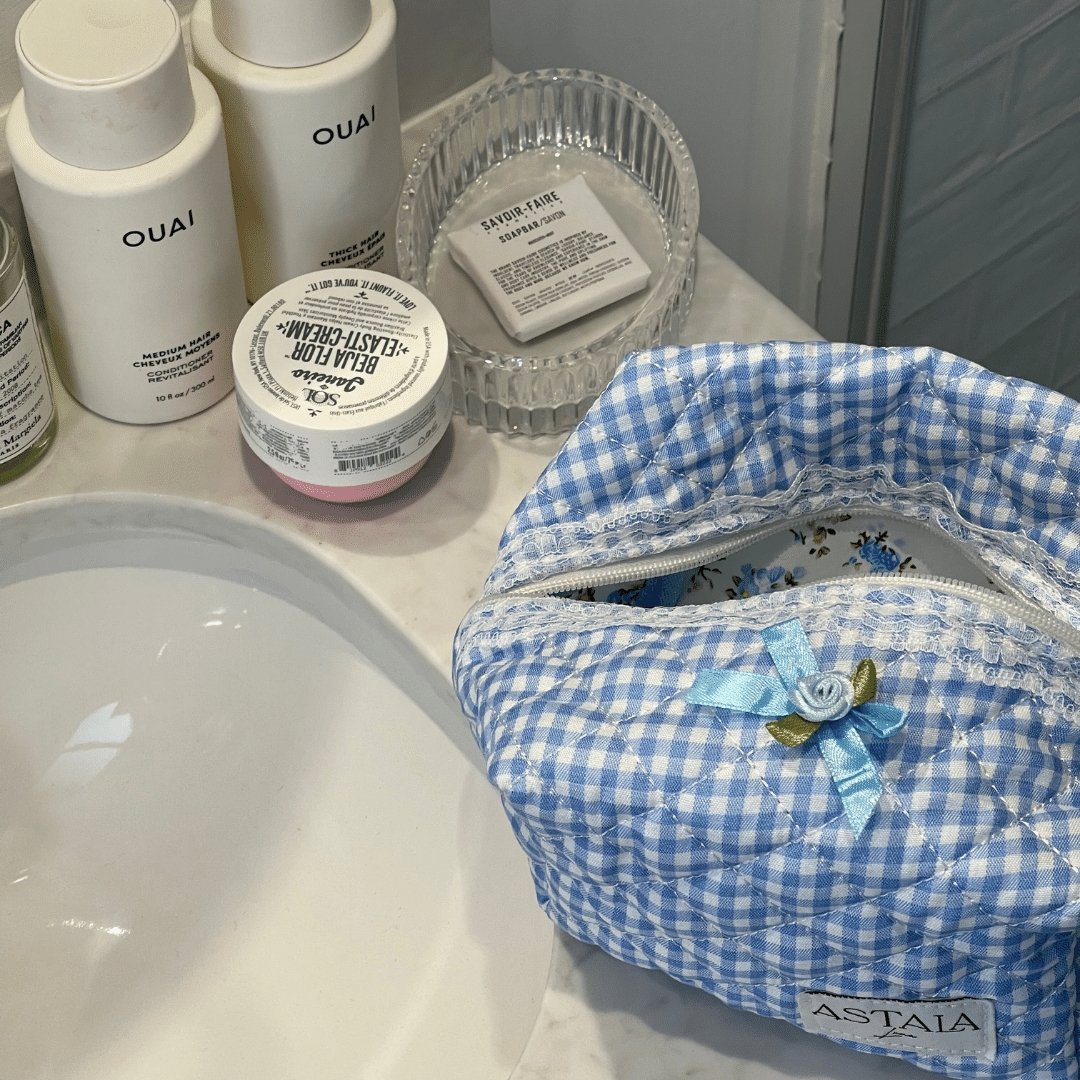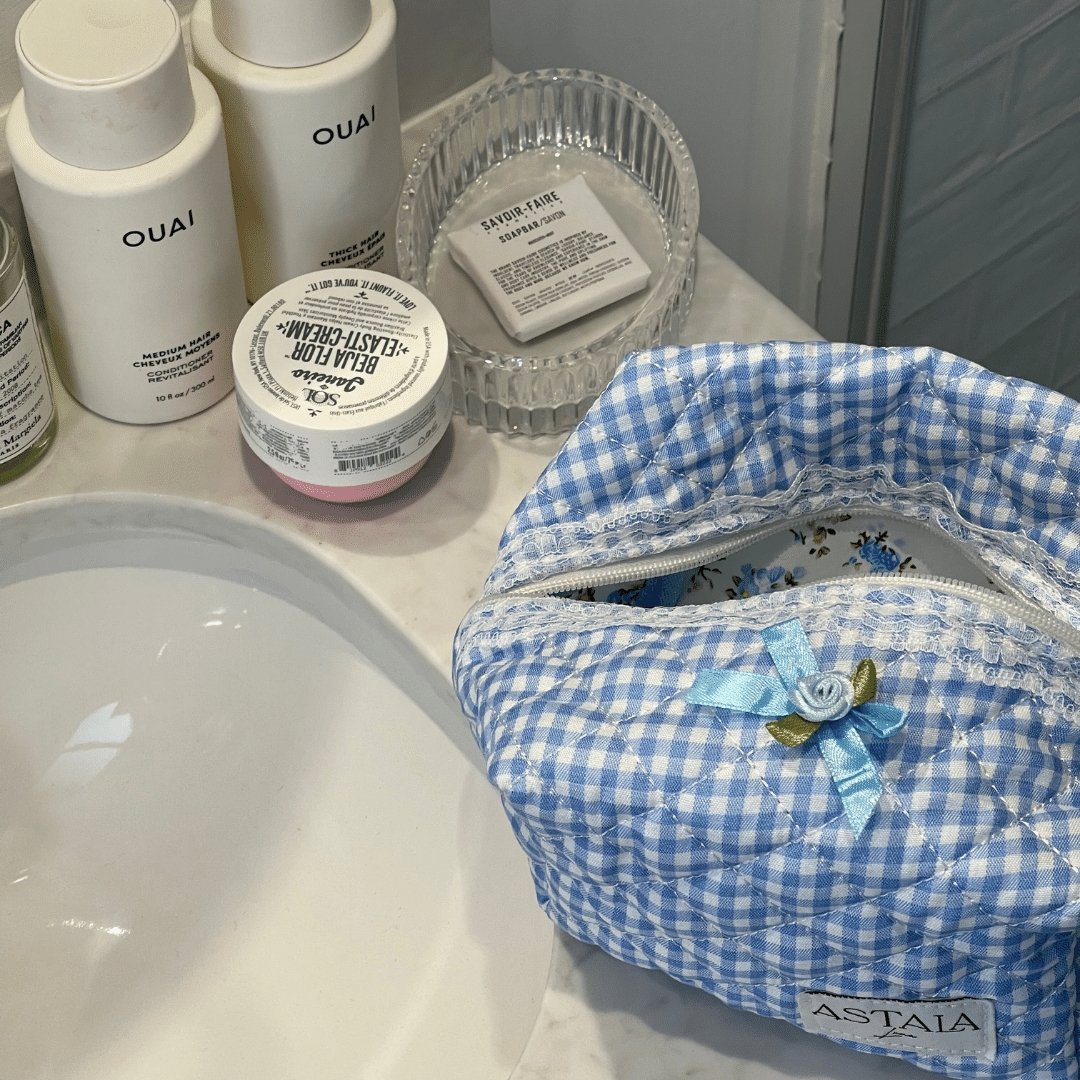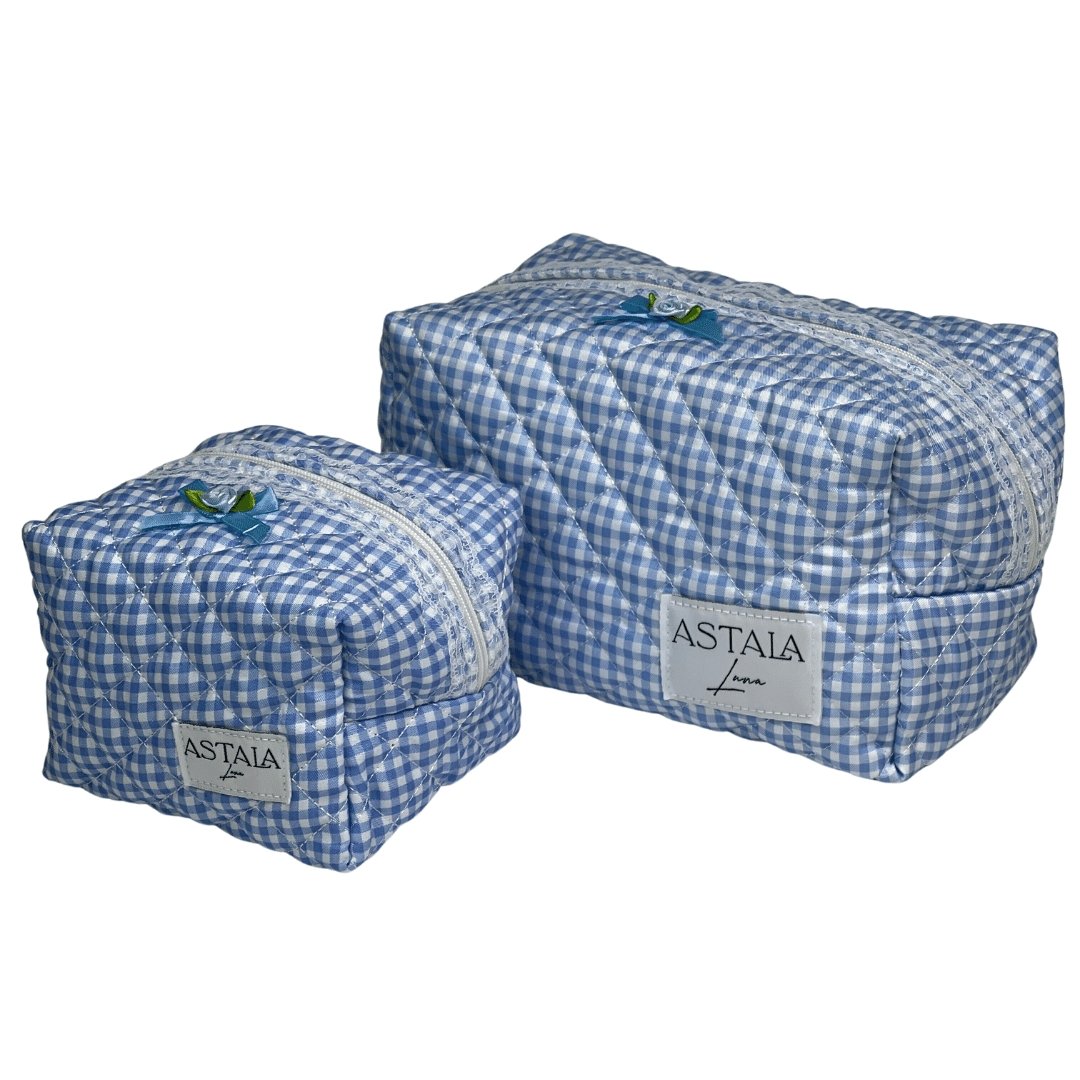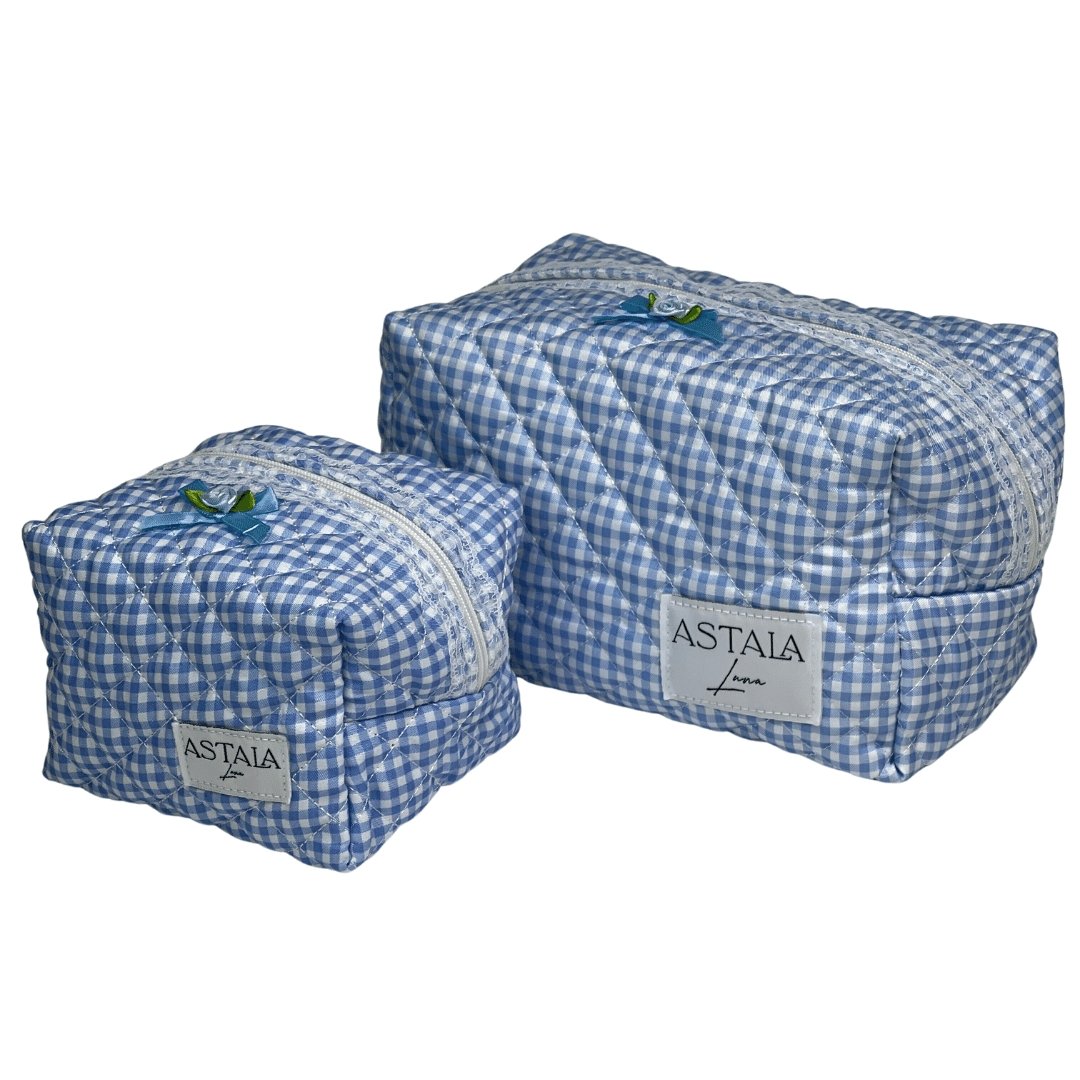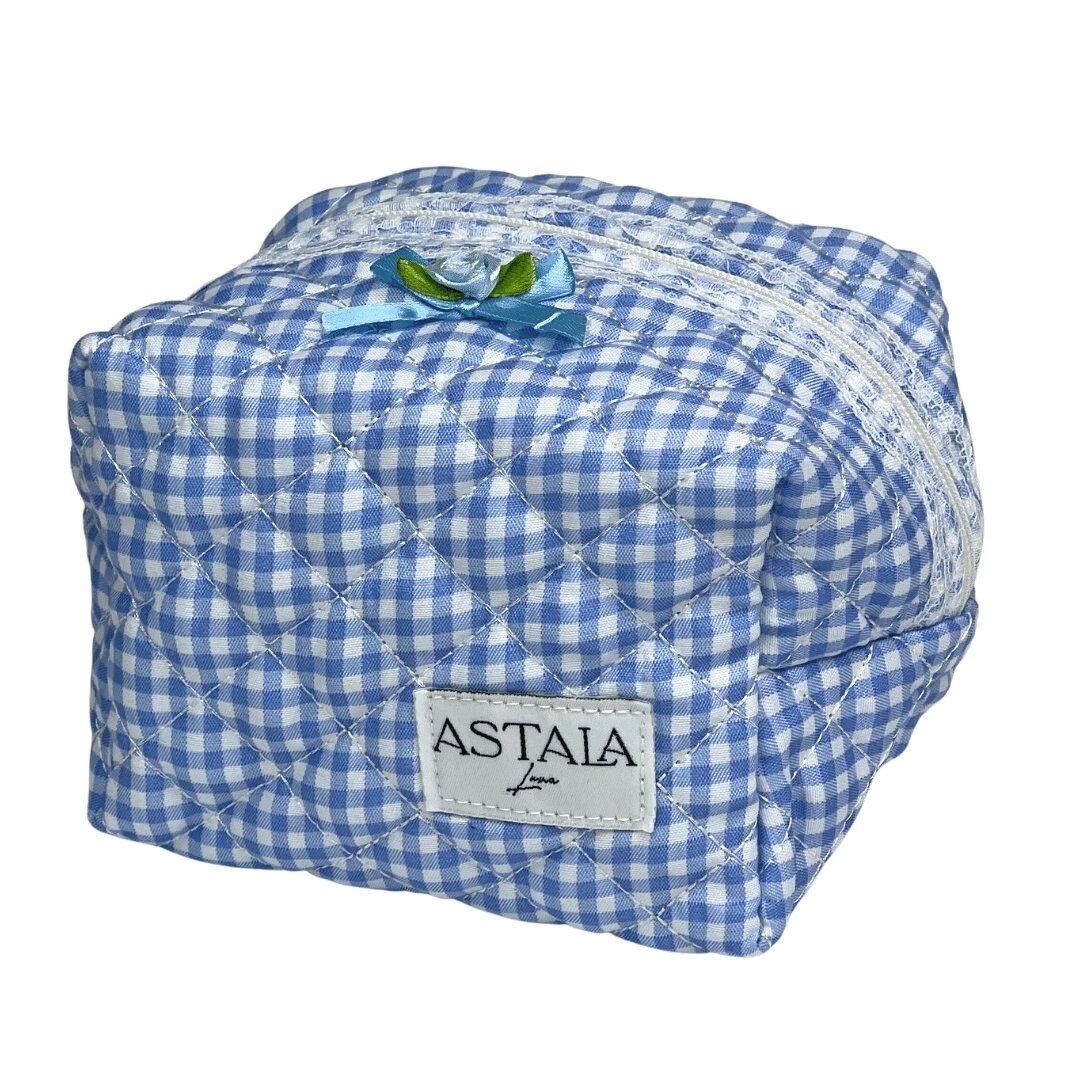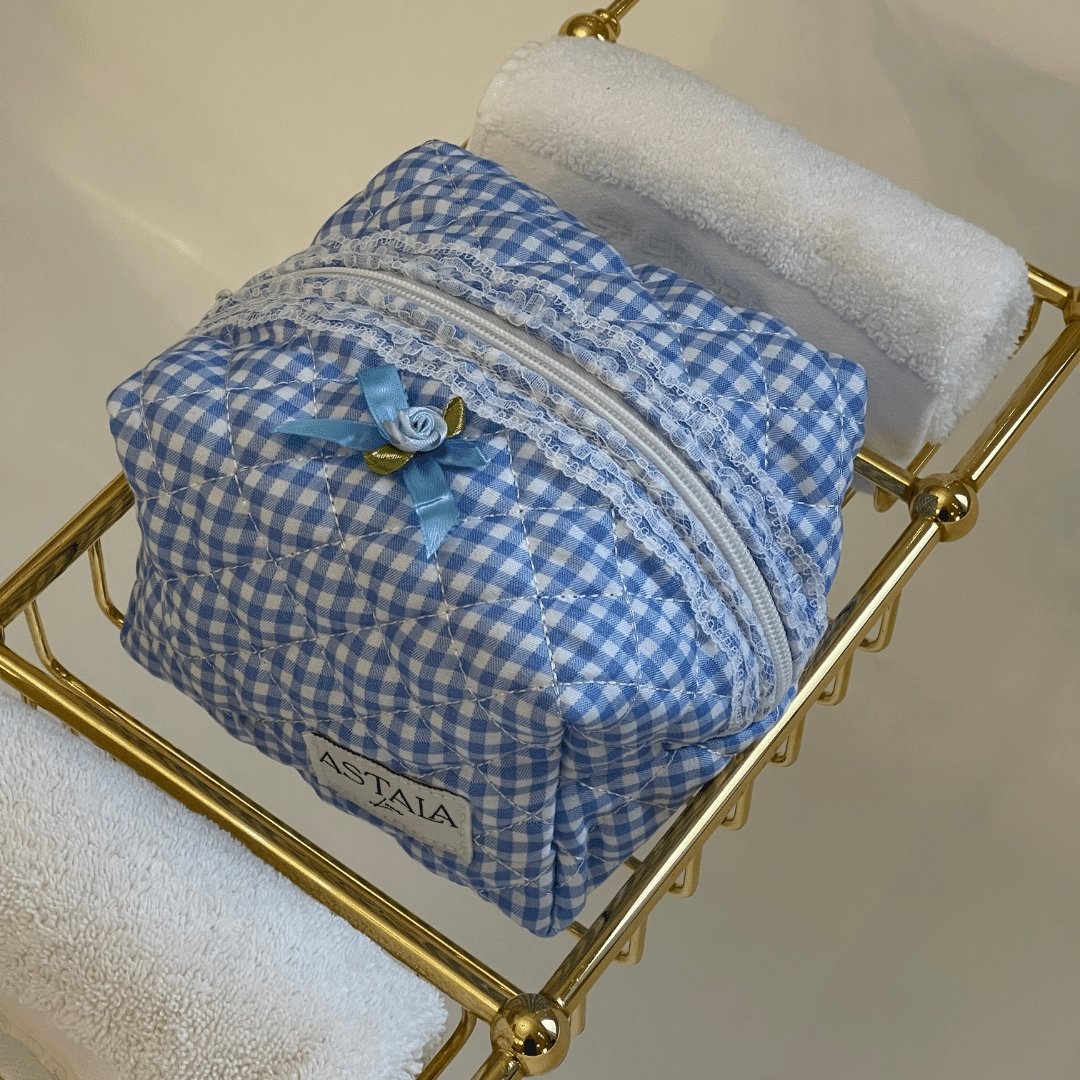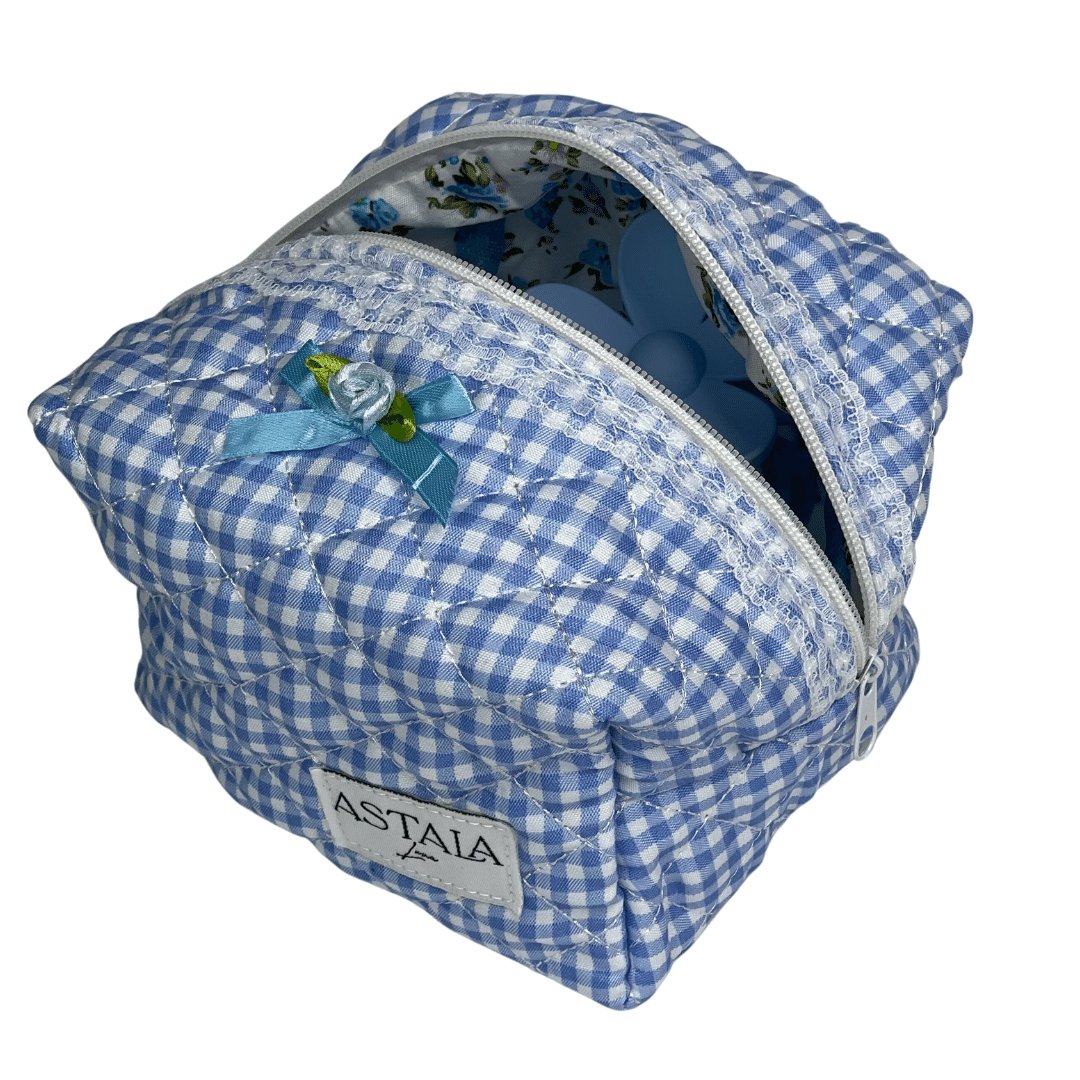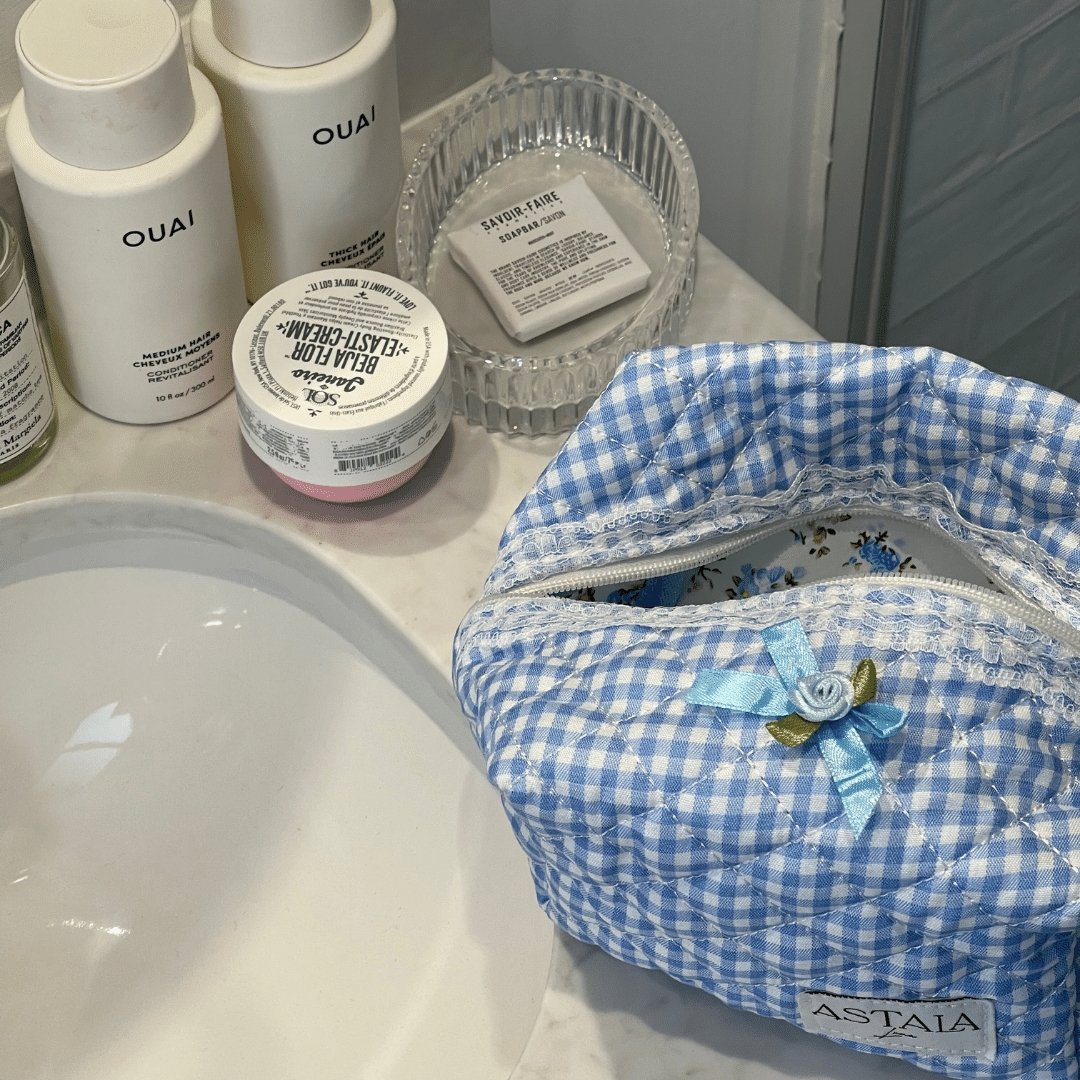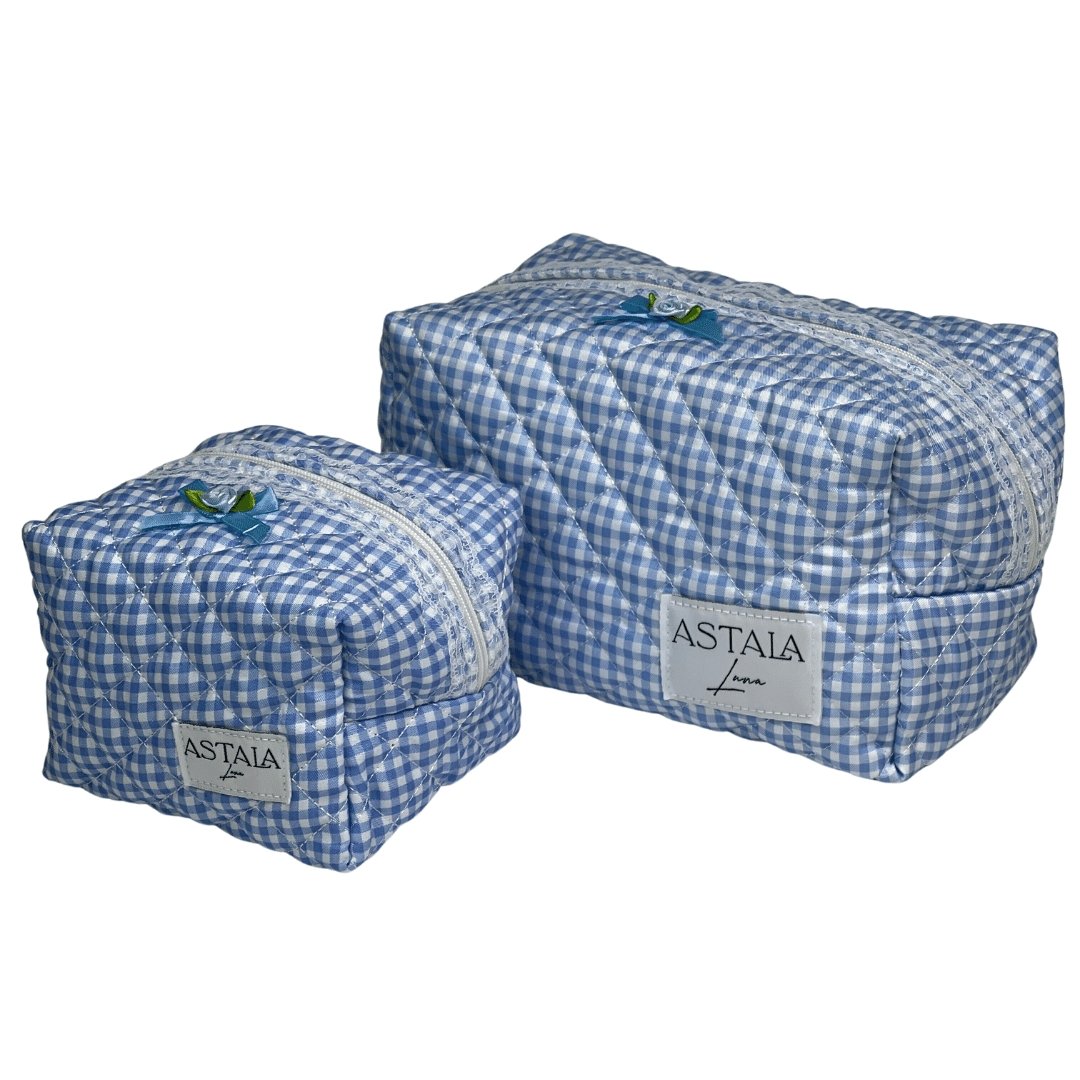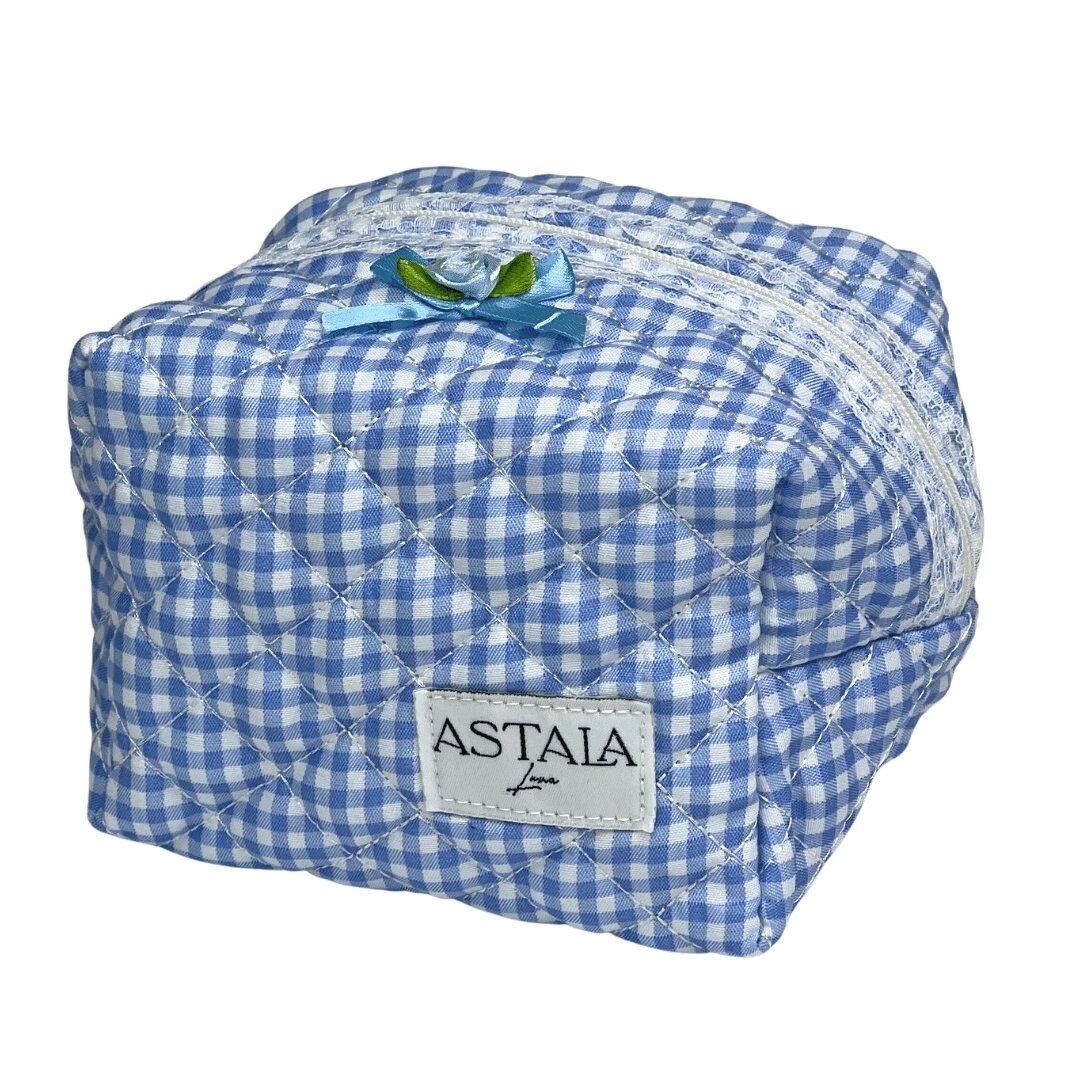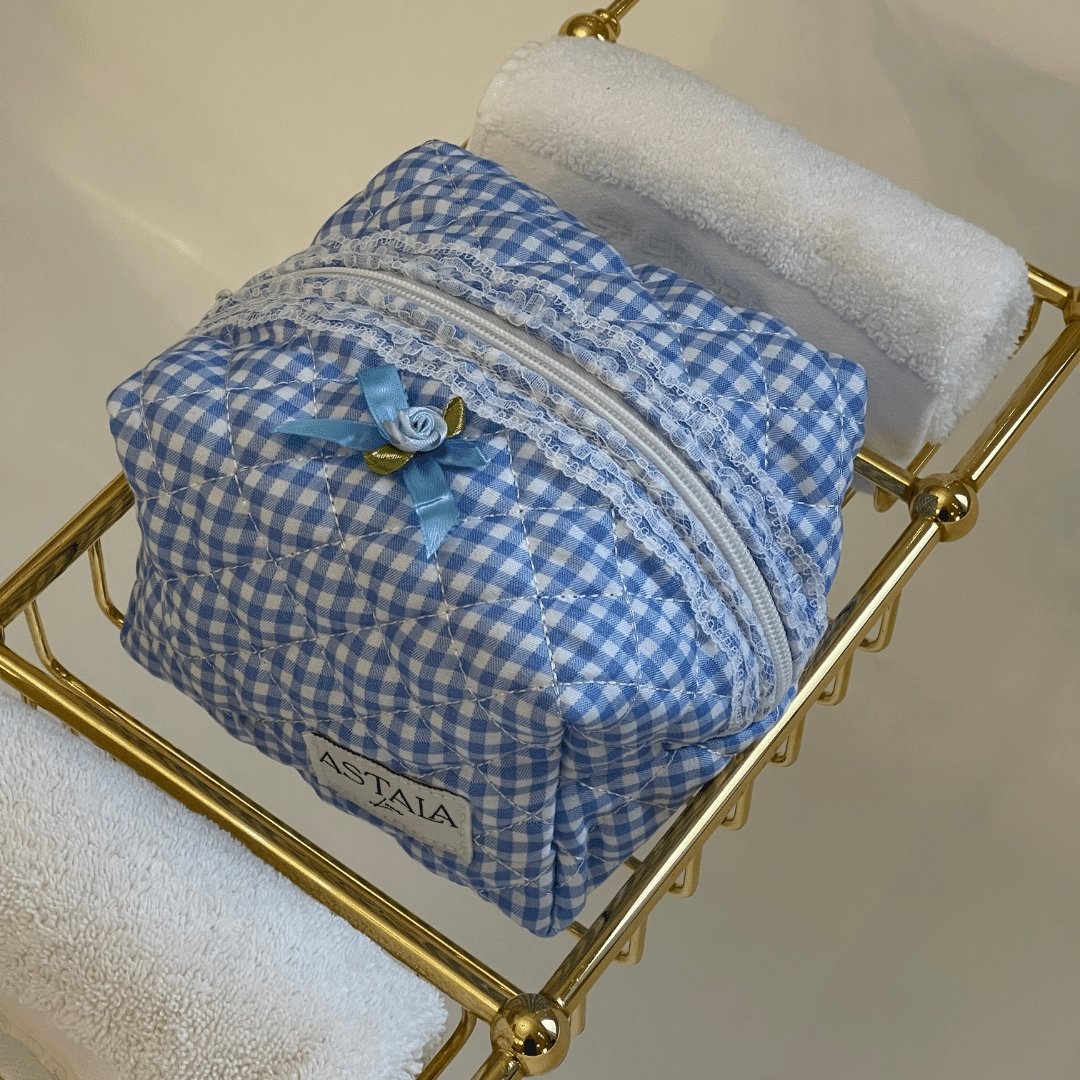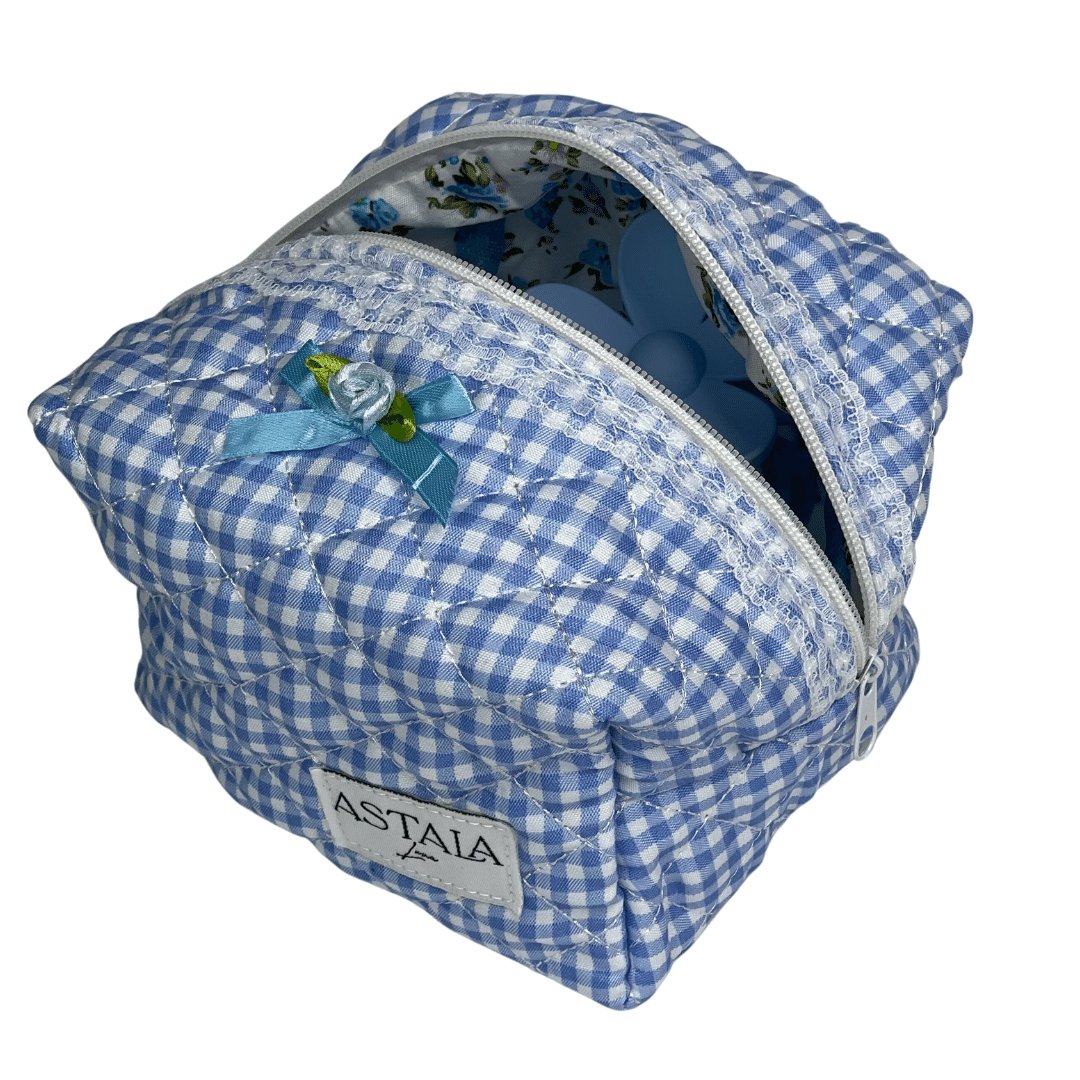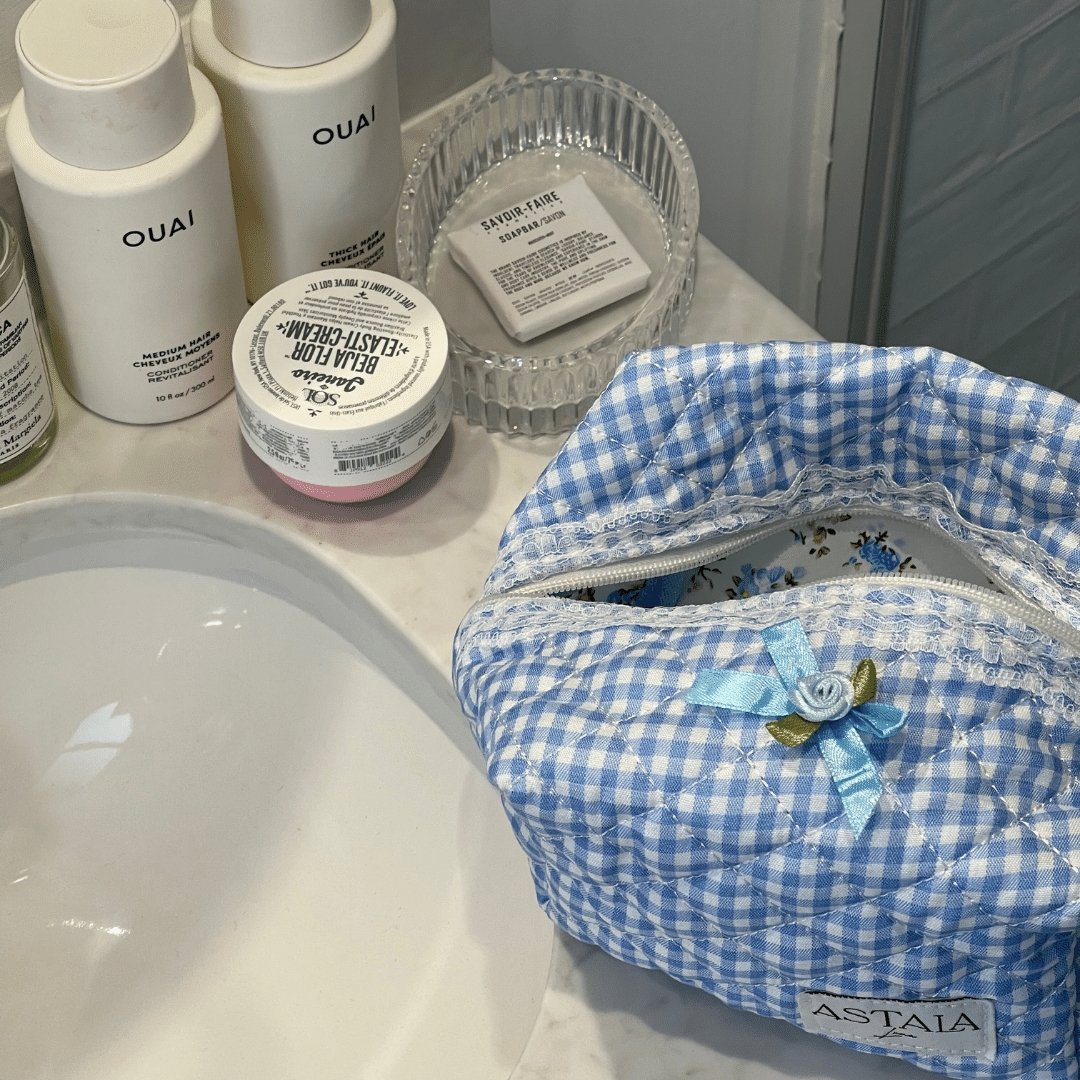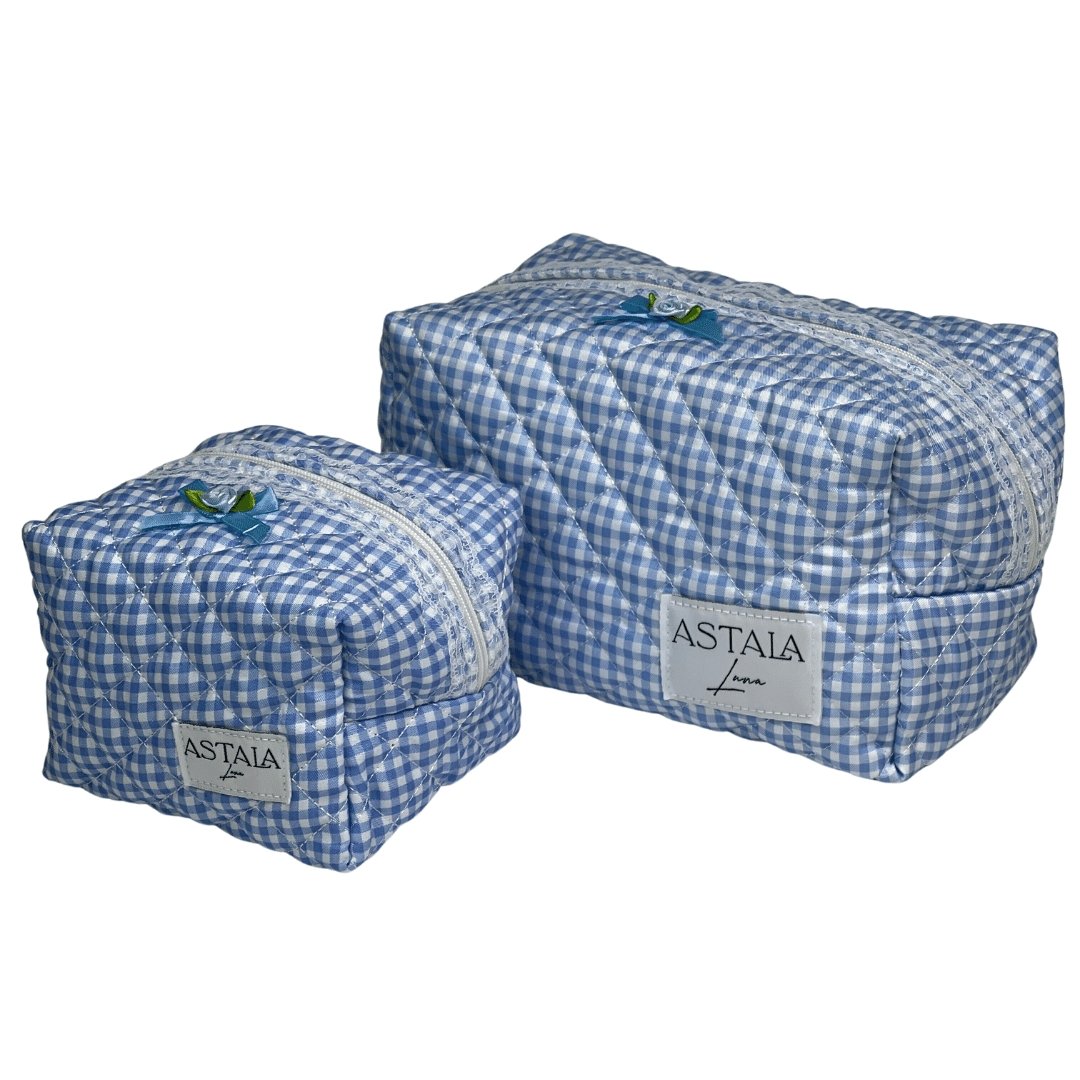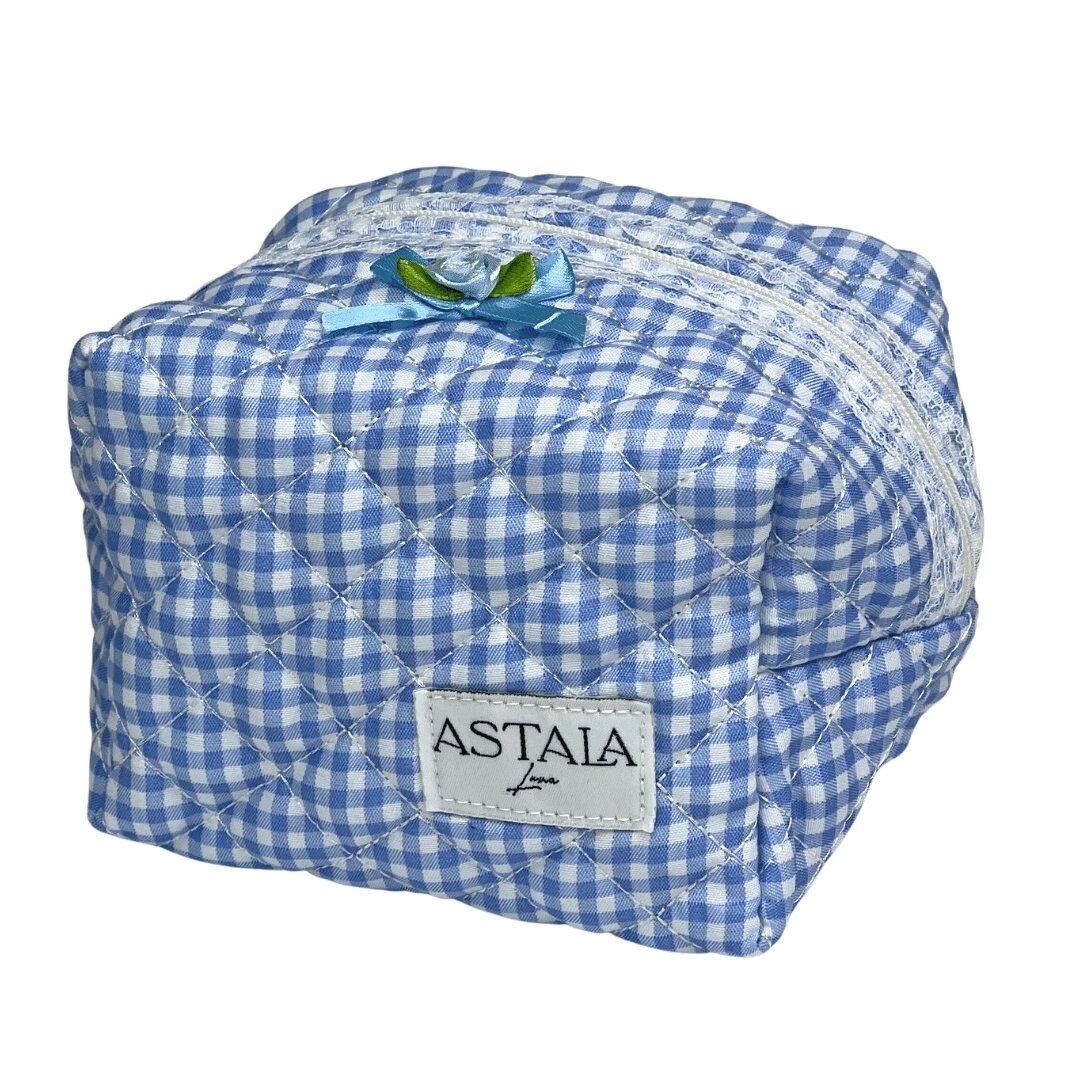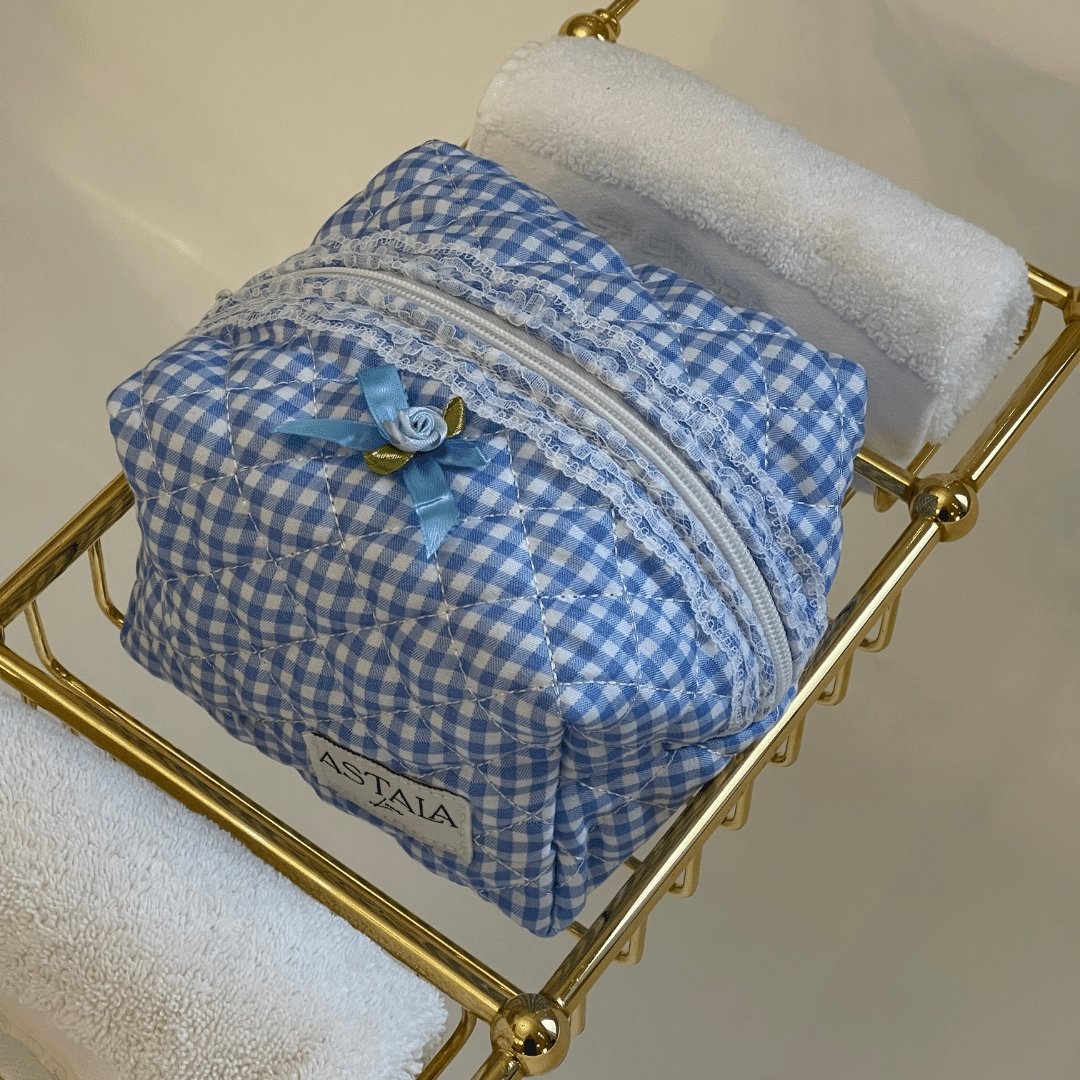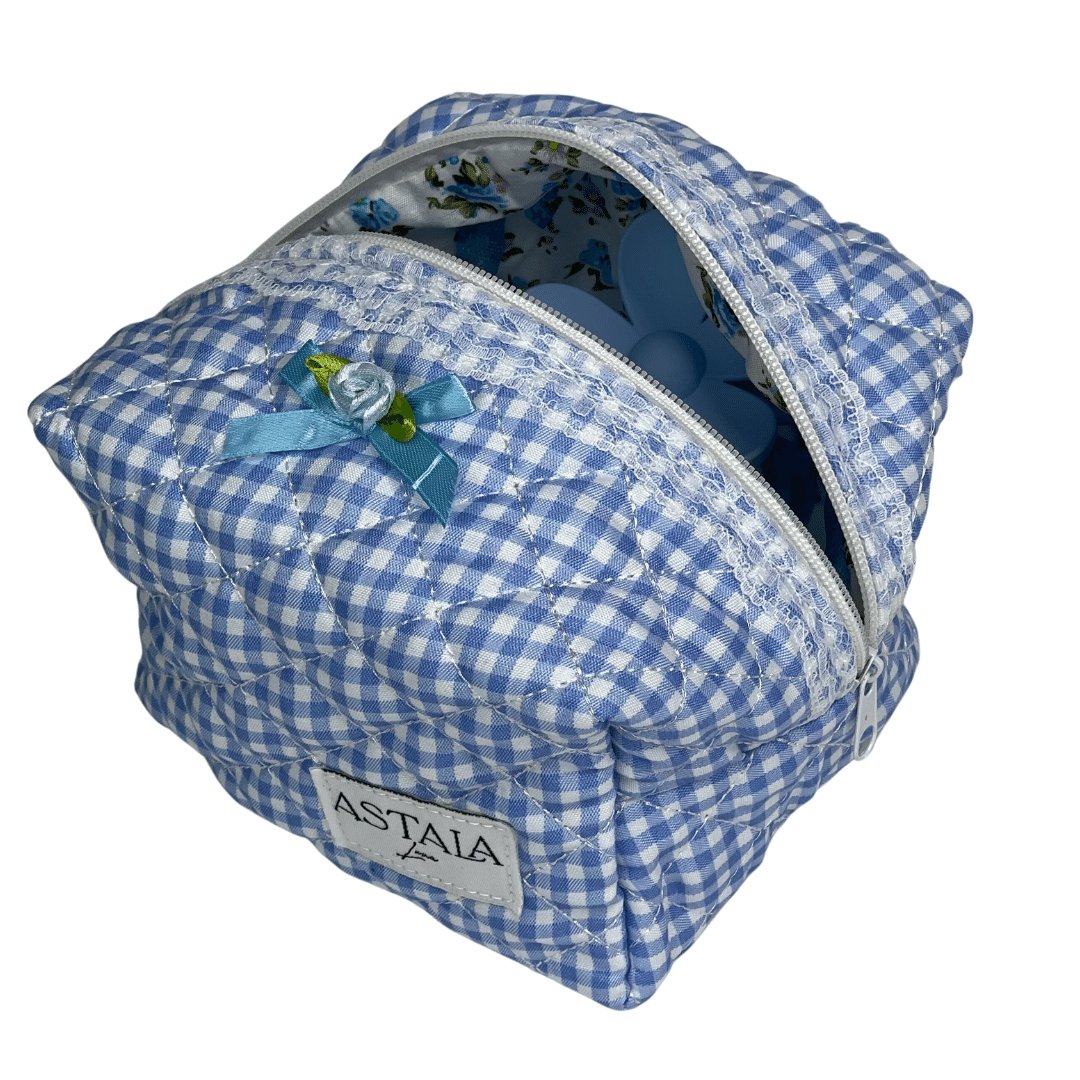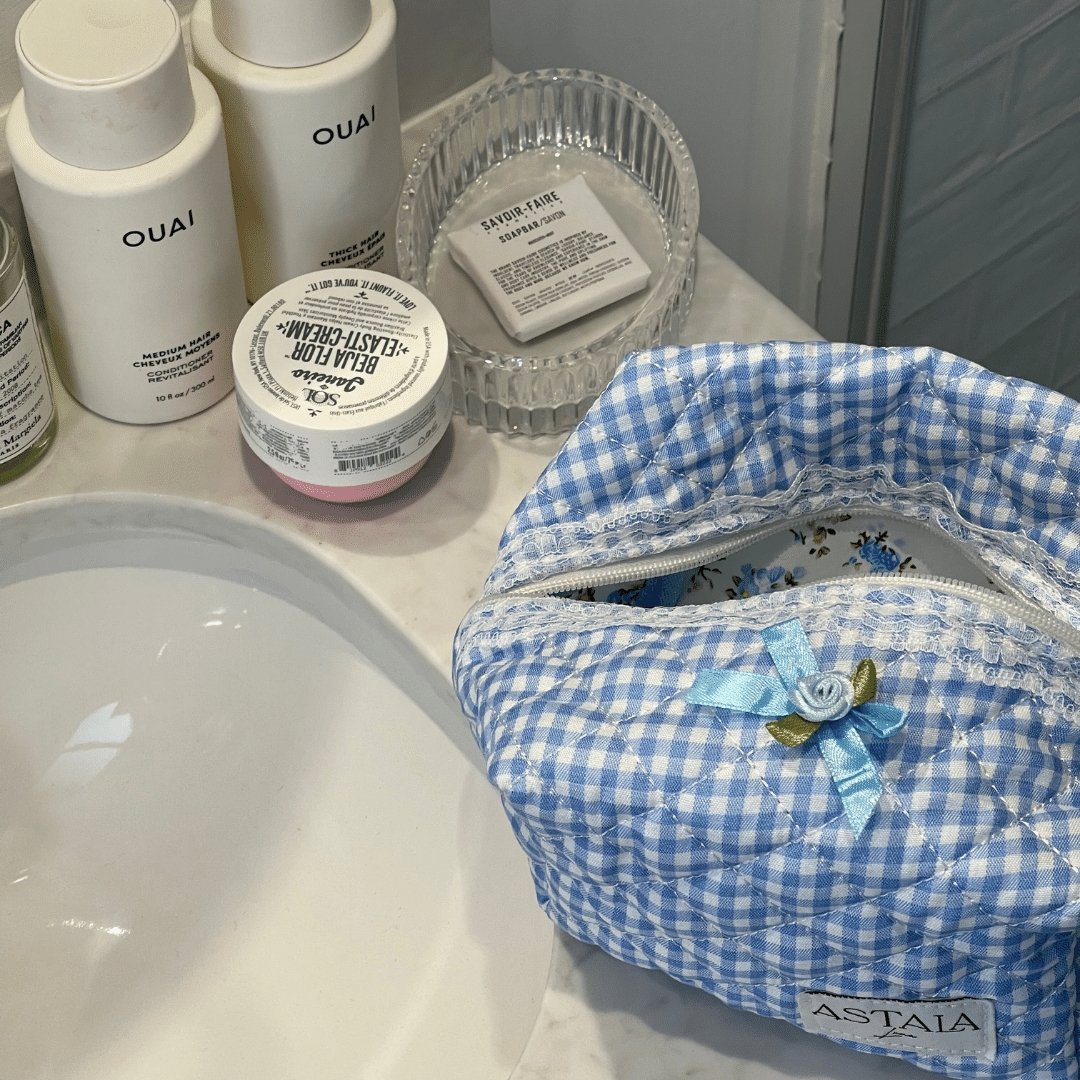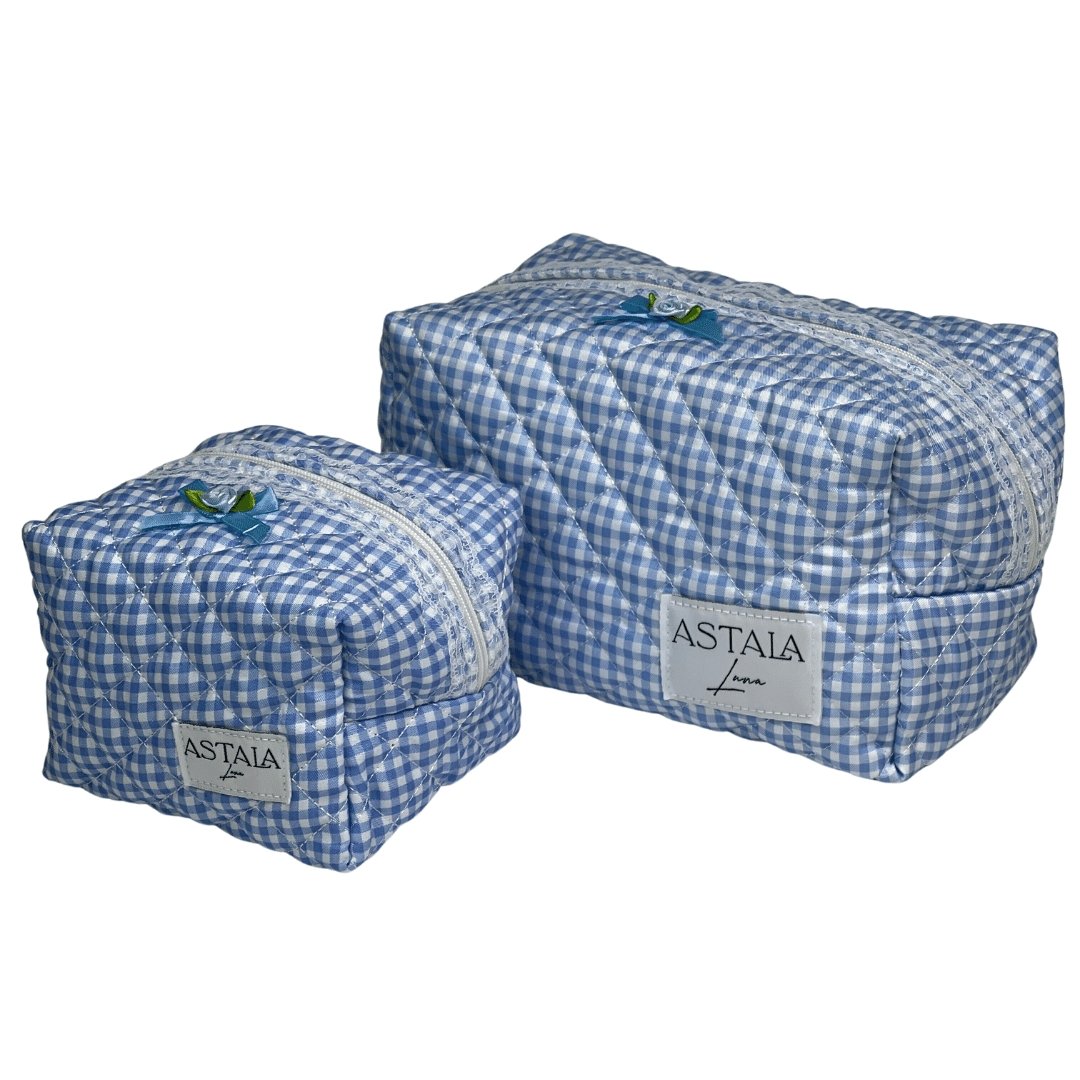 Coquette - Estelle Mini
Coquette Estelle Mini is a baby blue gingham carry-all box bag,  featuring a vintage blue rose inner lining, outer quilting, lace trim and floral bow. A mini bag finally the perfect size to fit all your heart desires and pop her in your regular bag! 
We recommend to use her to carry cosmetics, skincare, haircare, accessories, stationary, even take her to the beach or chuck her in your backpack with all your essentials! ♡
Care instructions: Cold hand wash & air dry.
Dimensions: 15 x 11 x 14 cm
*Individual Bag Only, additional products not included.
Adorable design! I love the dainty little bow and frills. Can fit quite a lot more than you think and is quite durable. Reason for not five stars was because when I opened it there were a few loose threads but asides from that I would recommend if you are willing to pay the price.