✿ PLEASE ALLOW 3-5 DAYS FOR SHIPMENT ✿ PERTH PICK UP ORDERS DM OUR INSTAGRAM ✿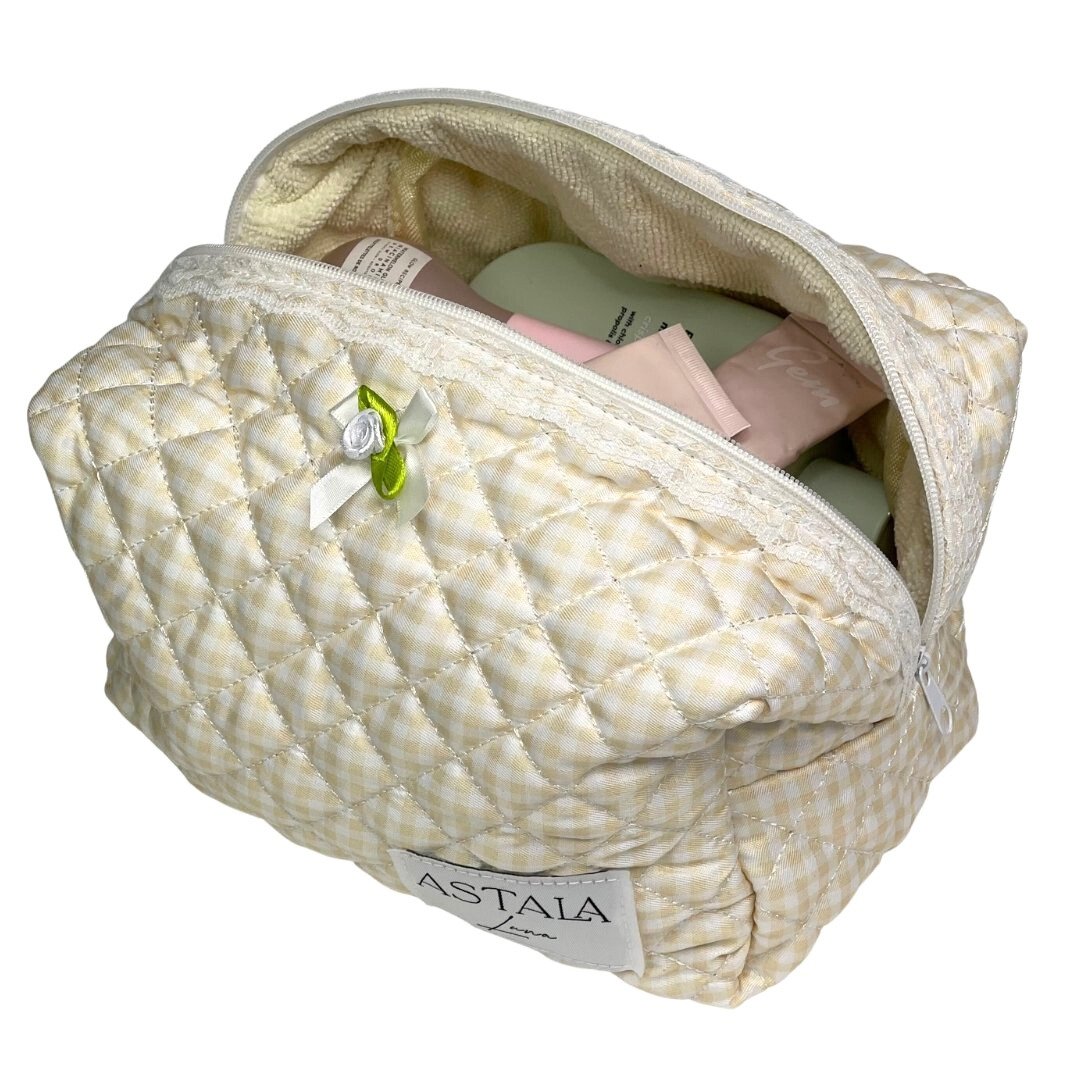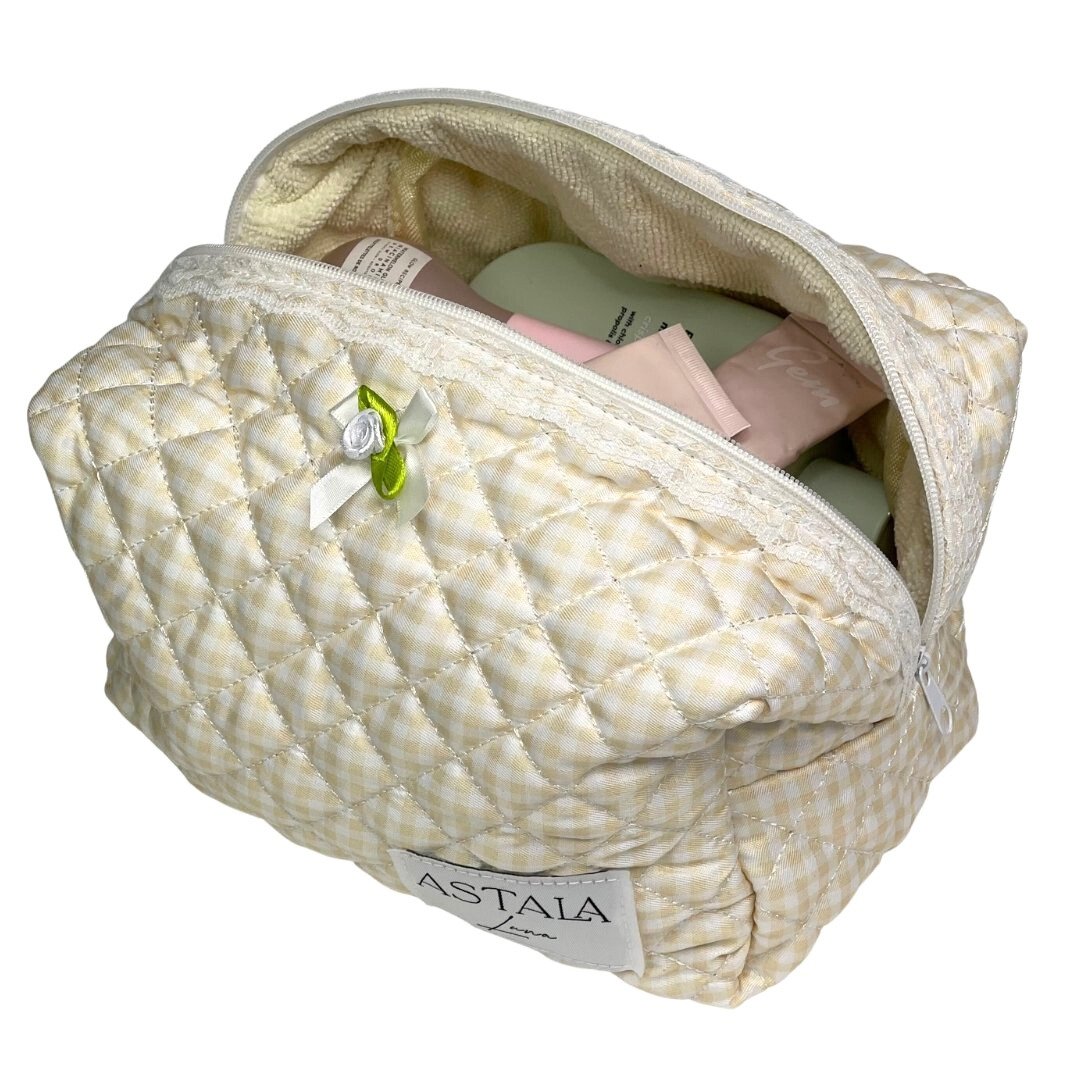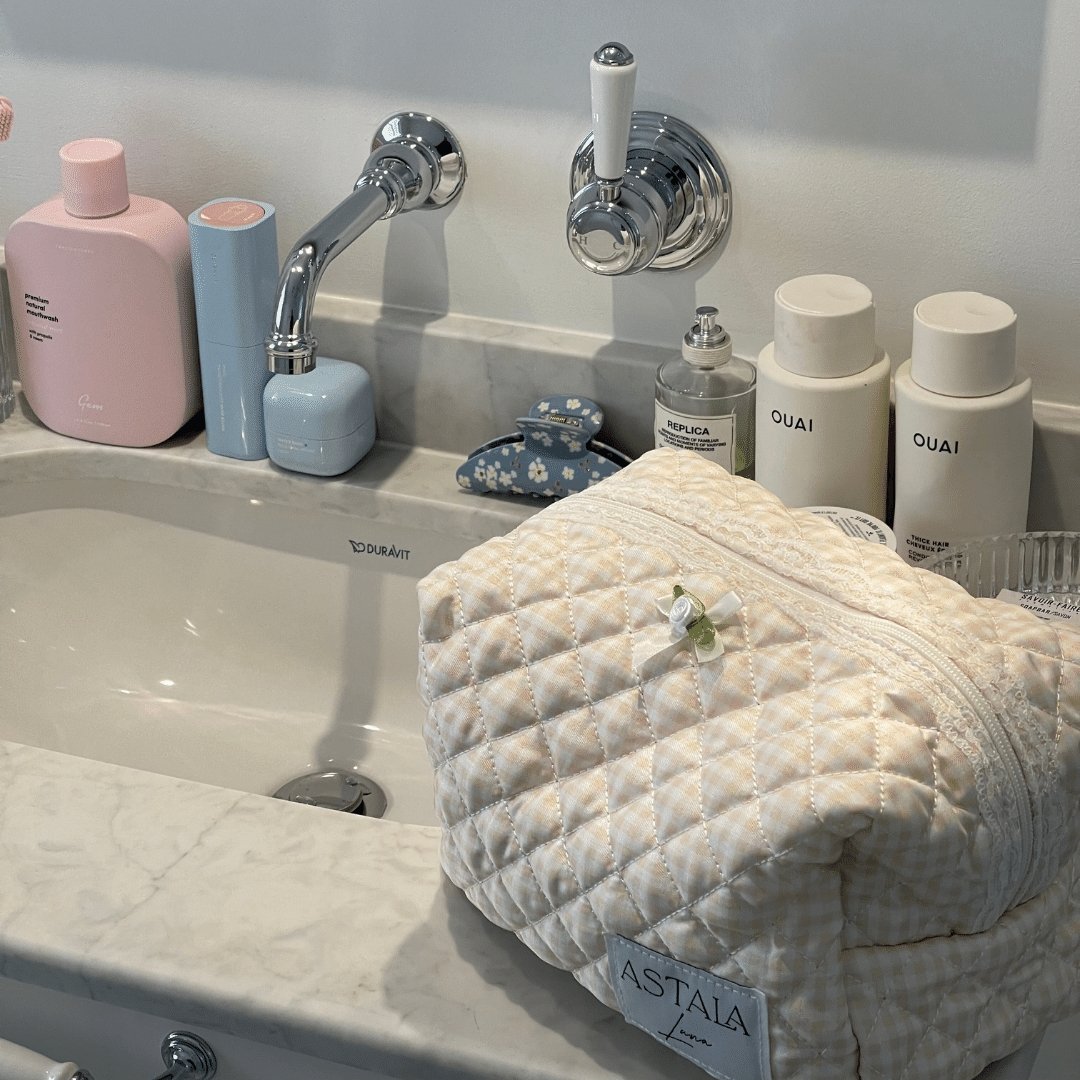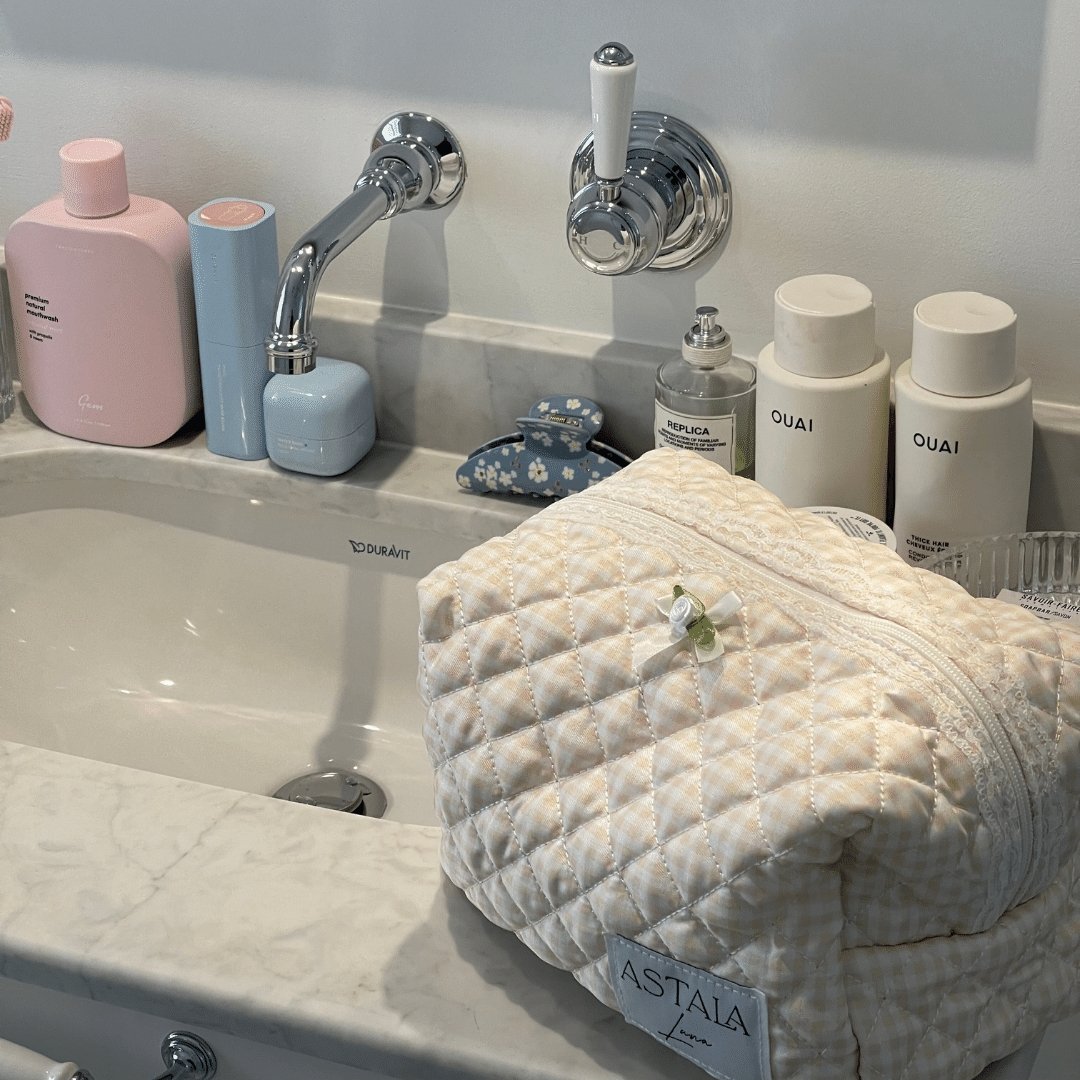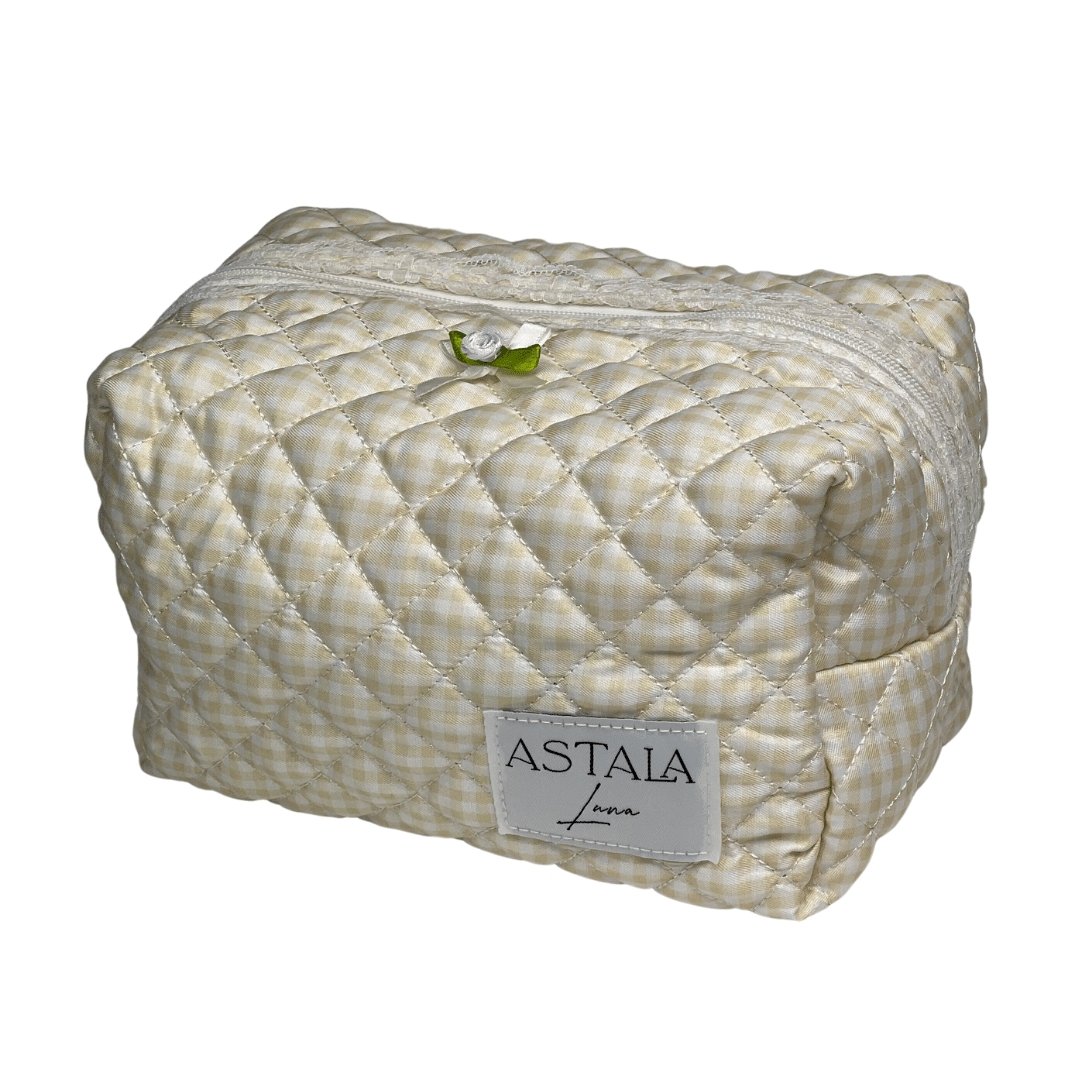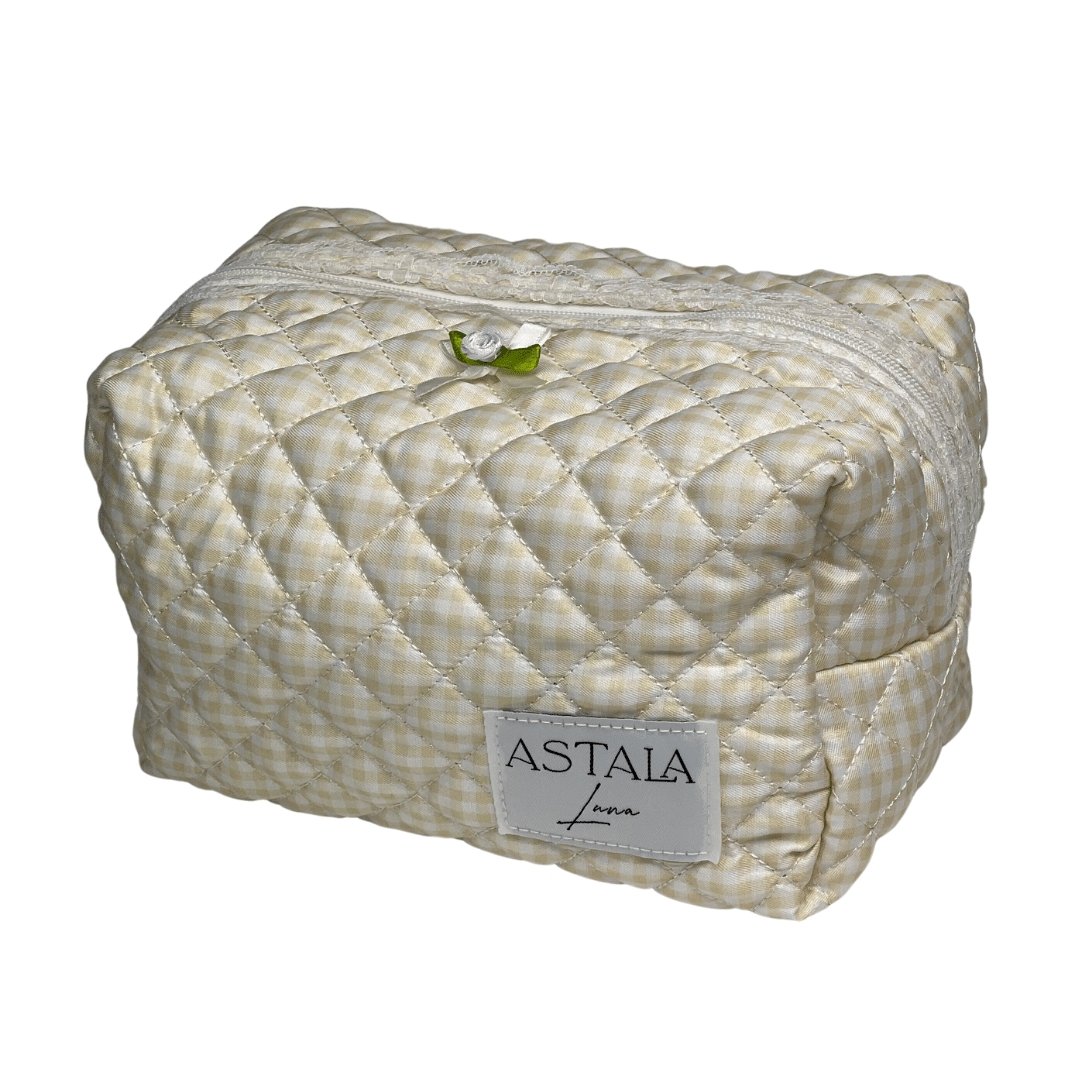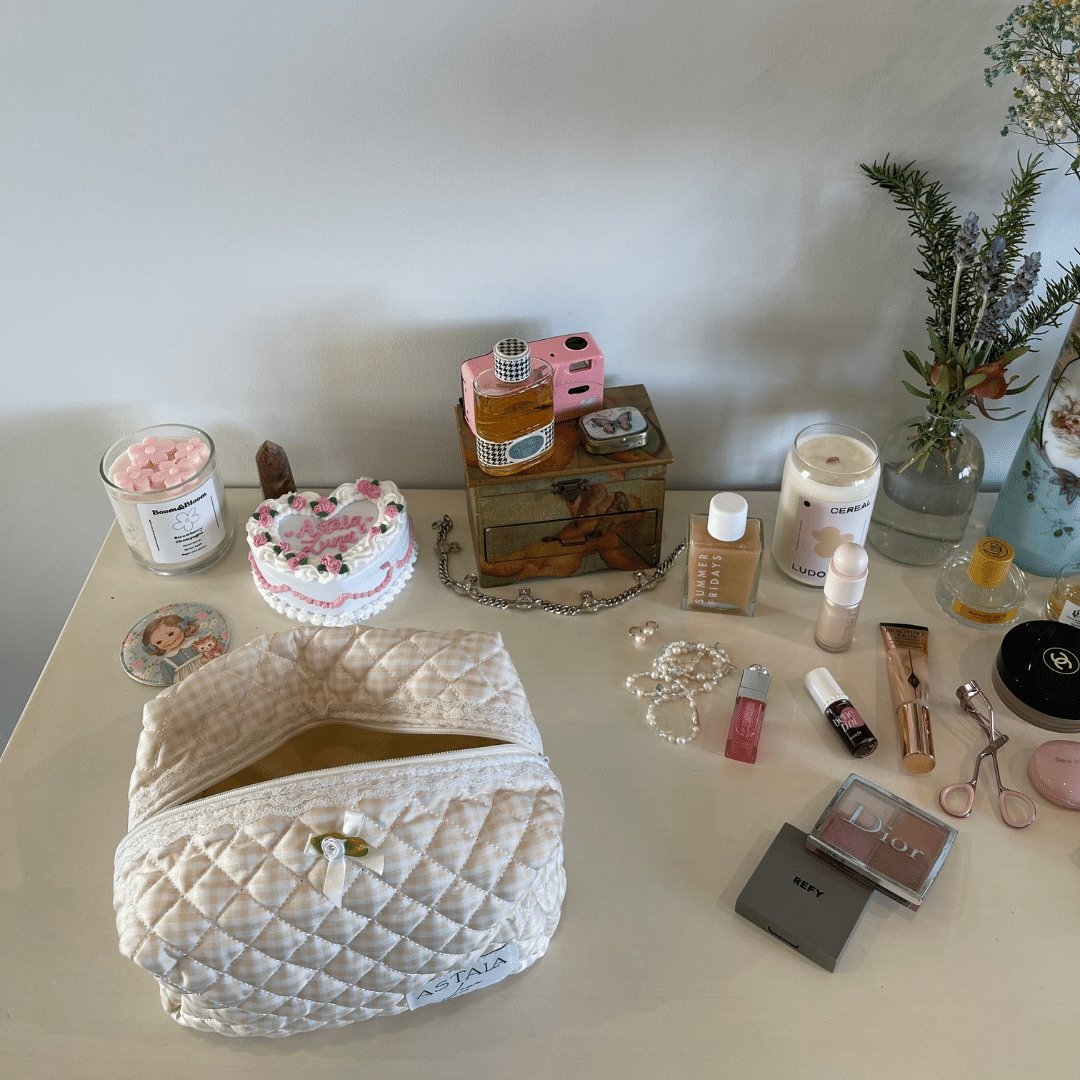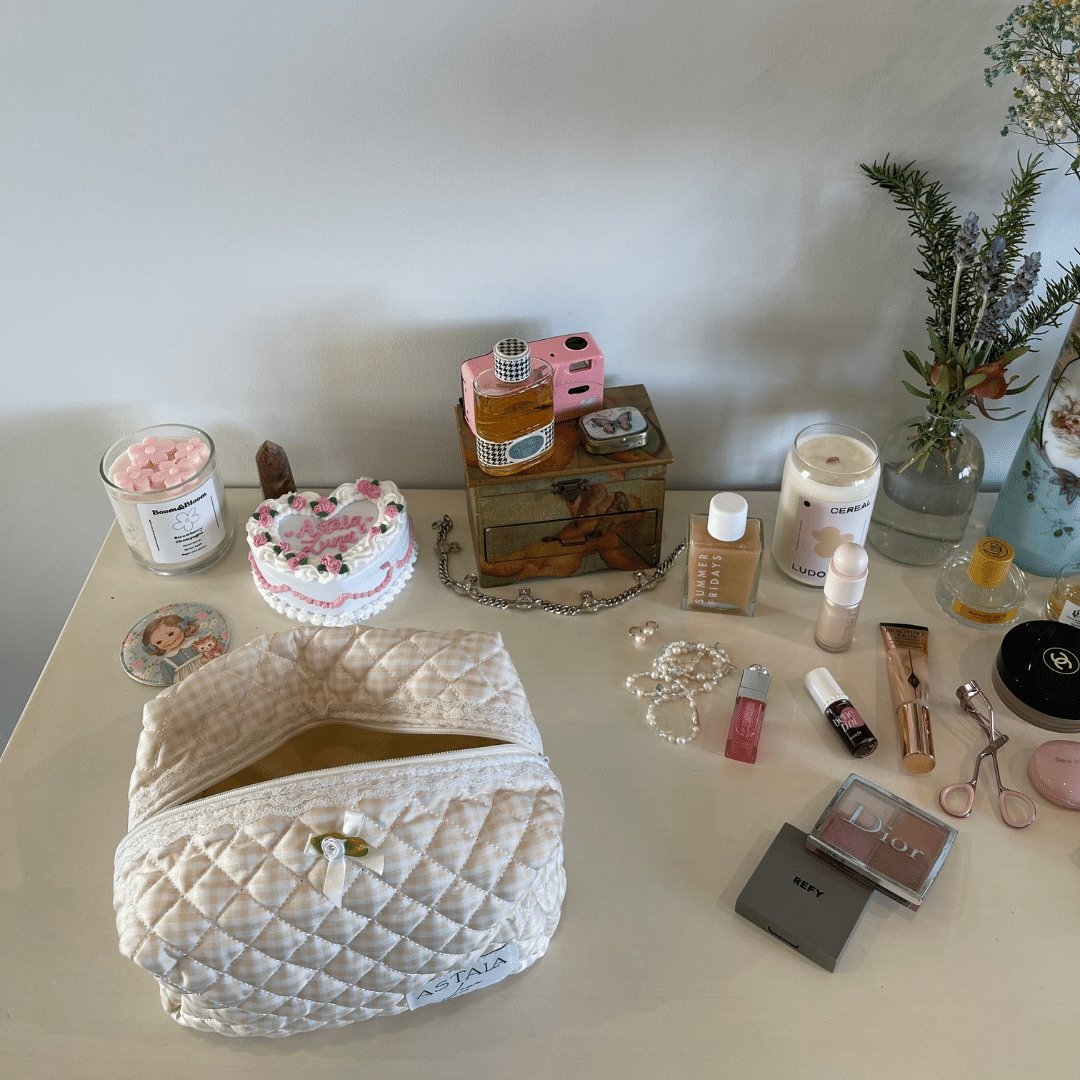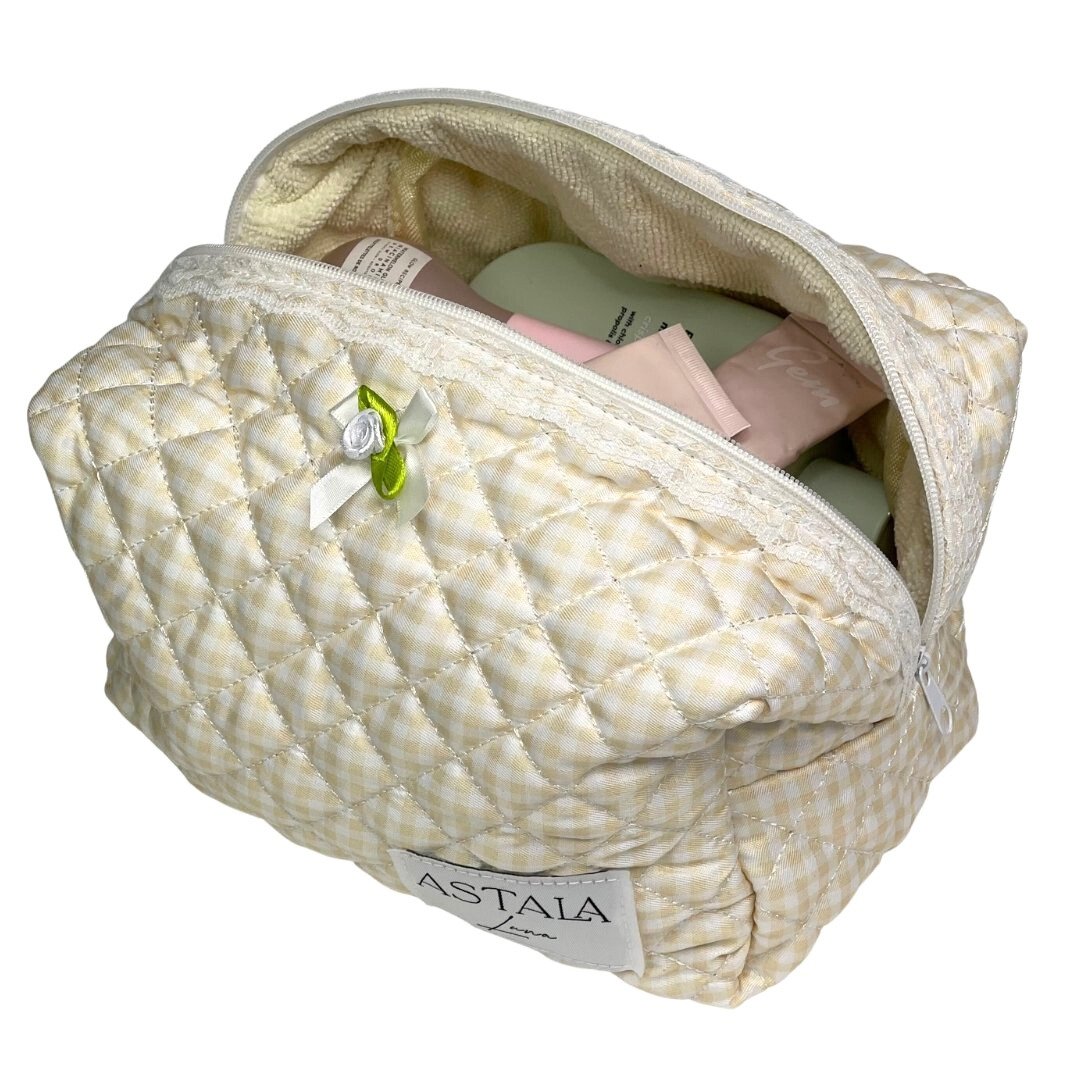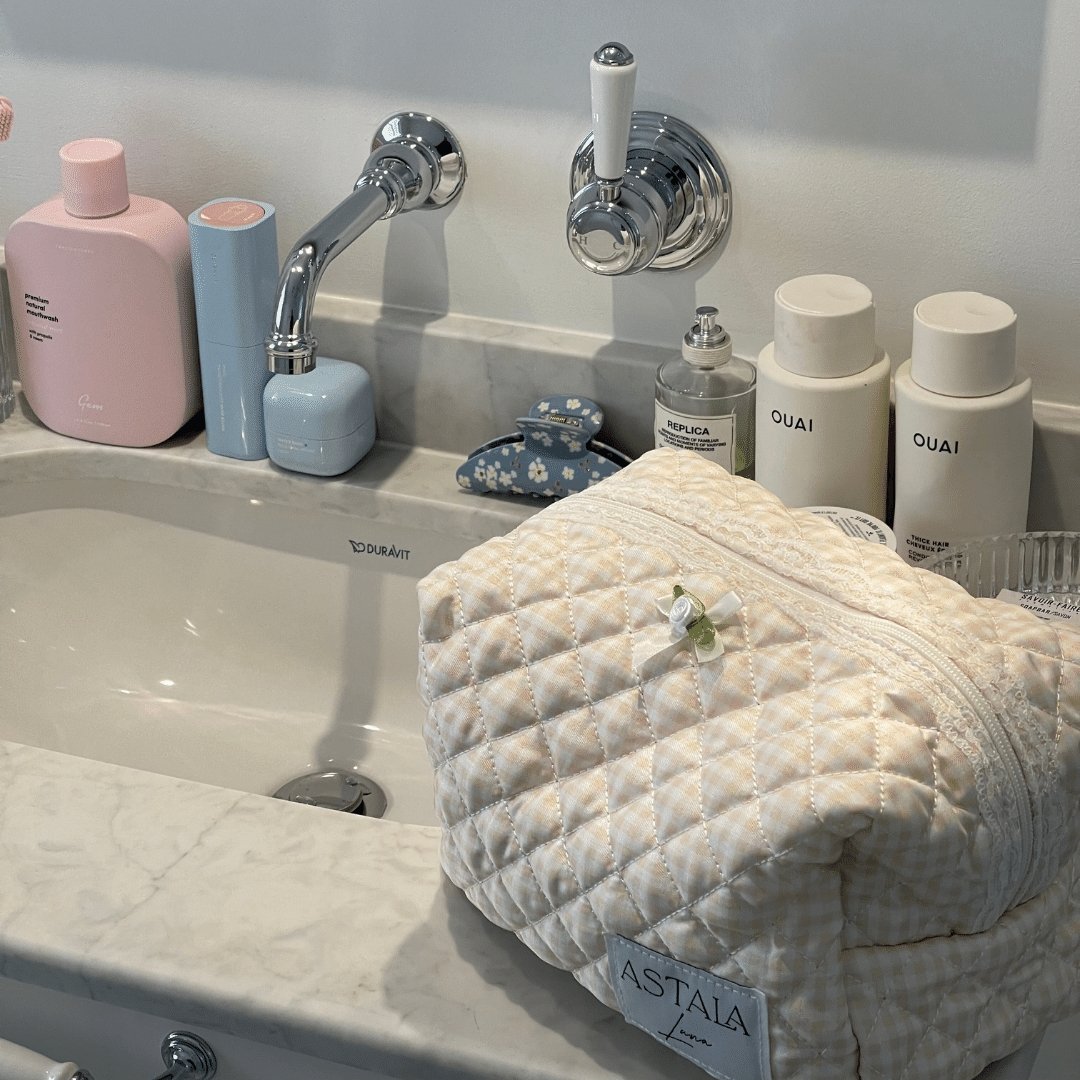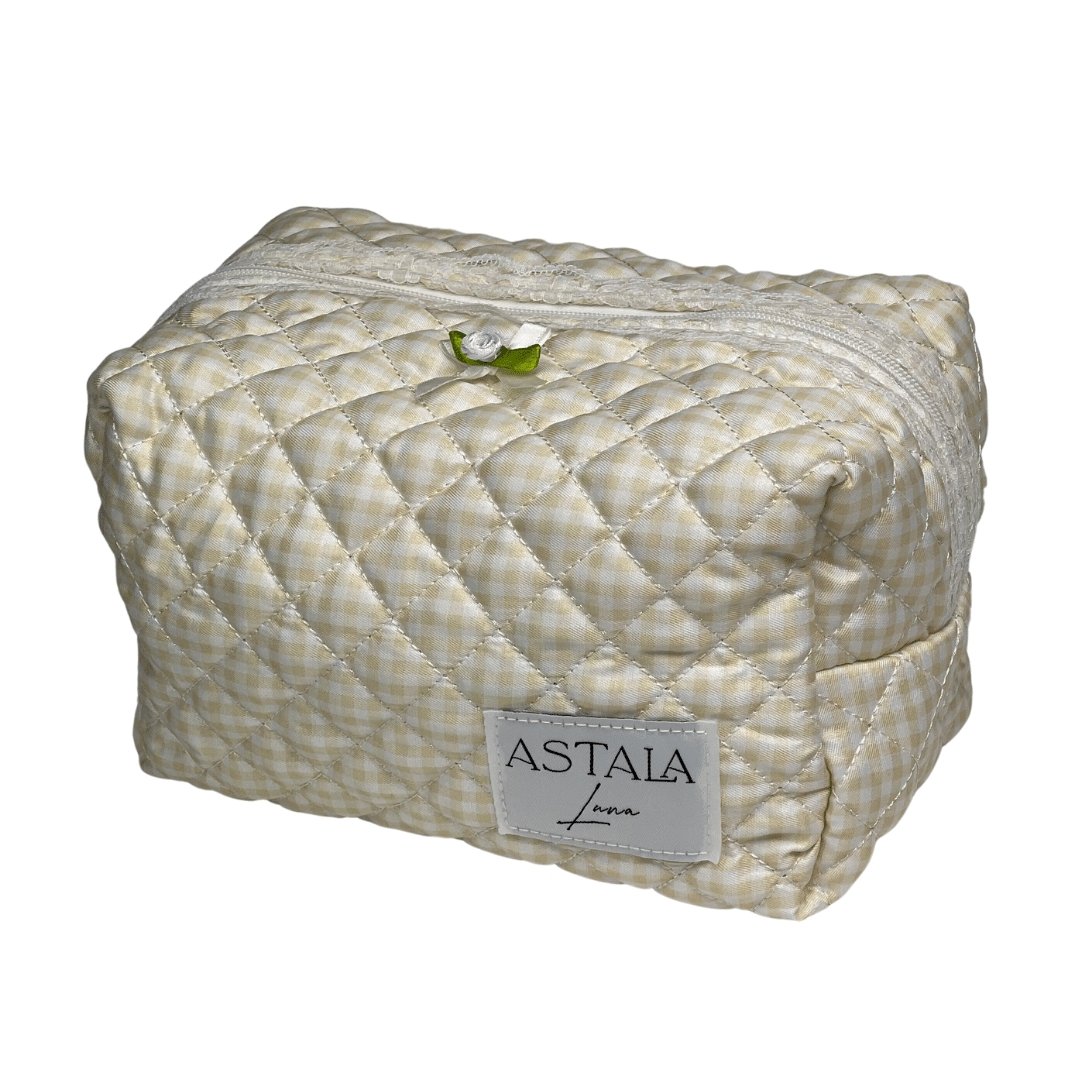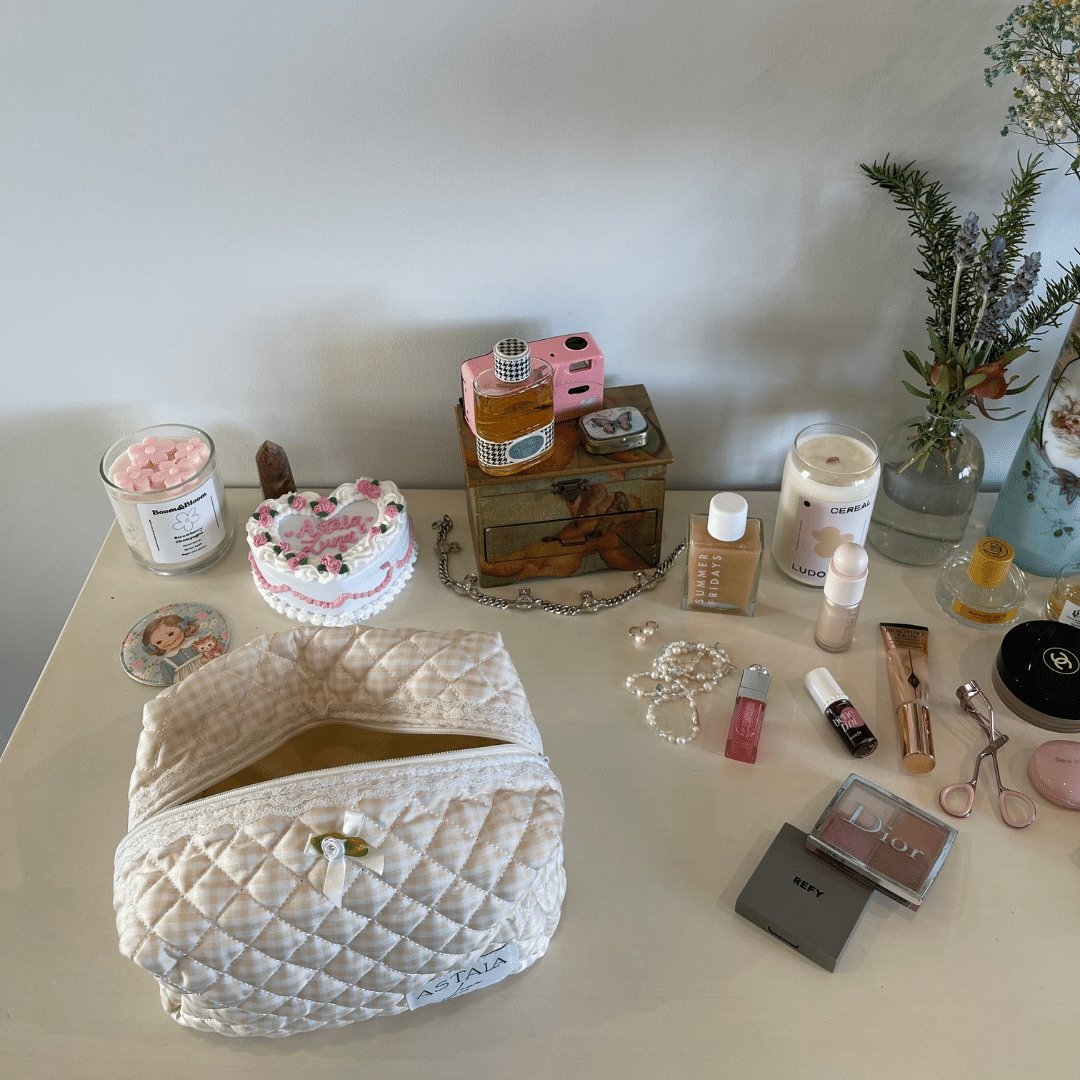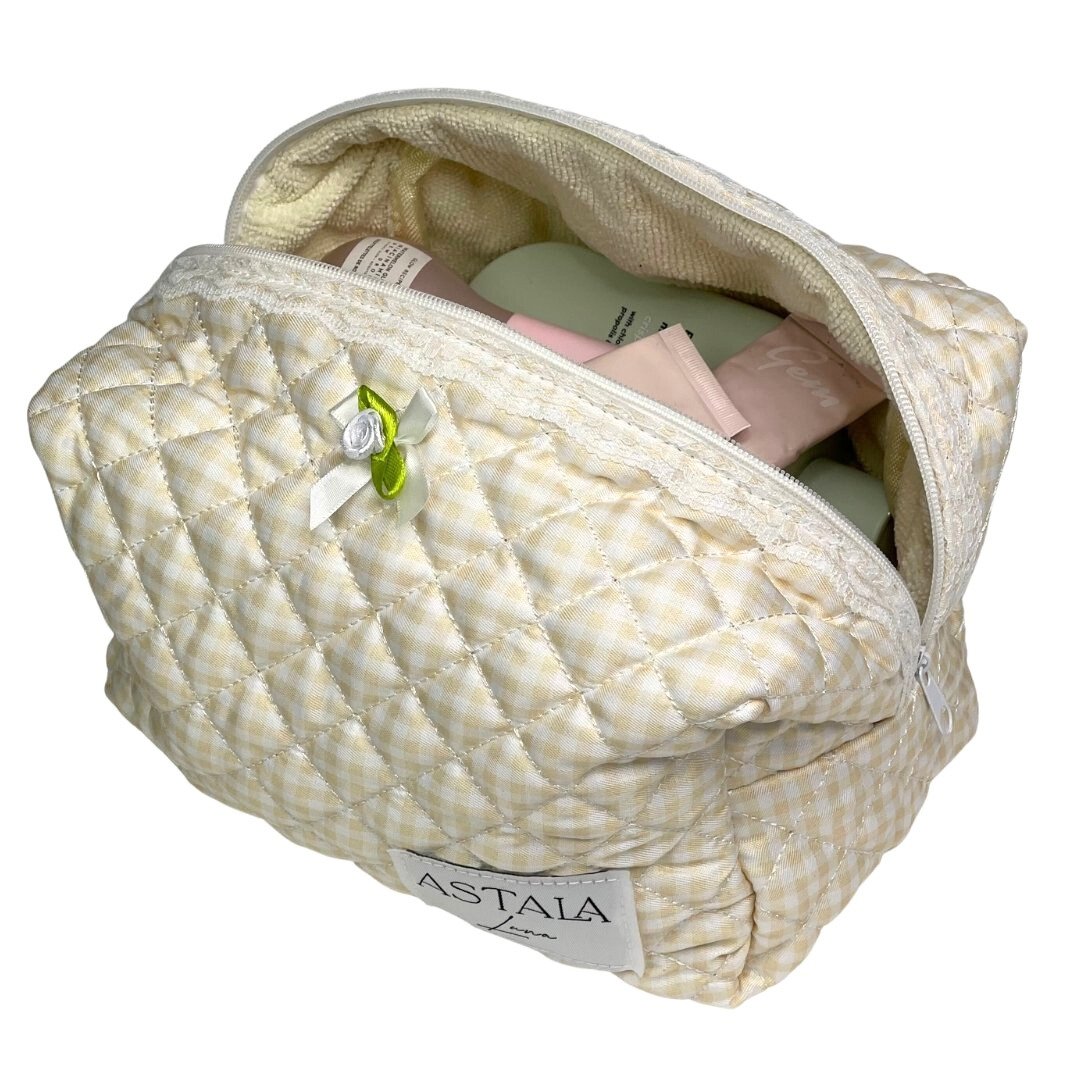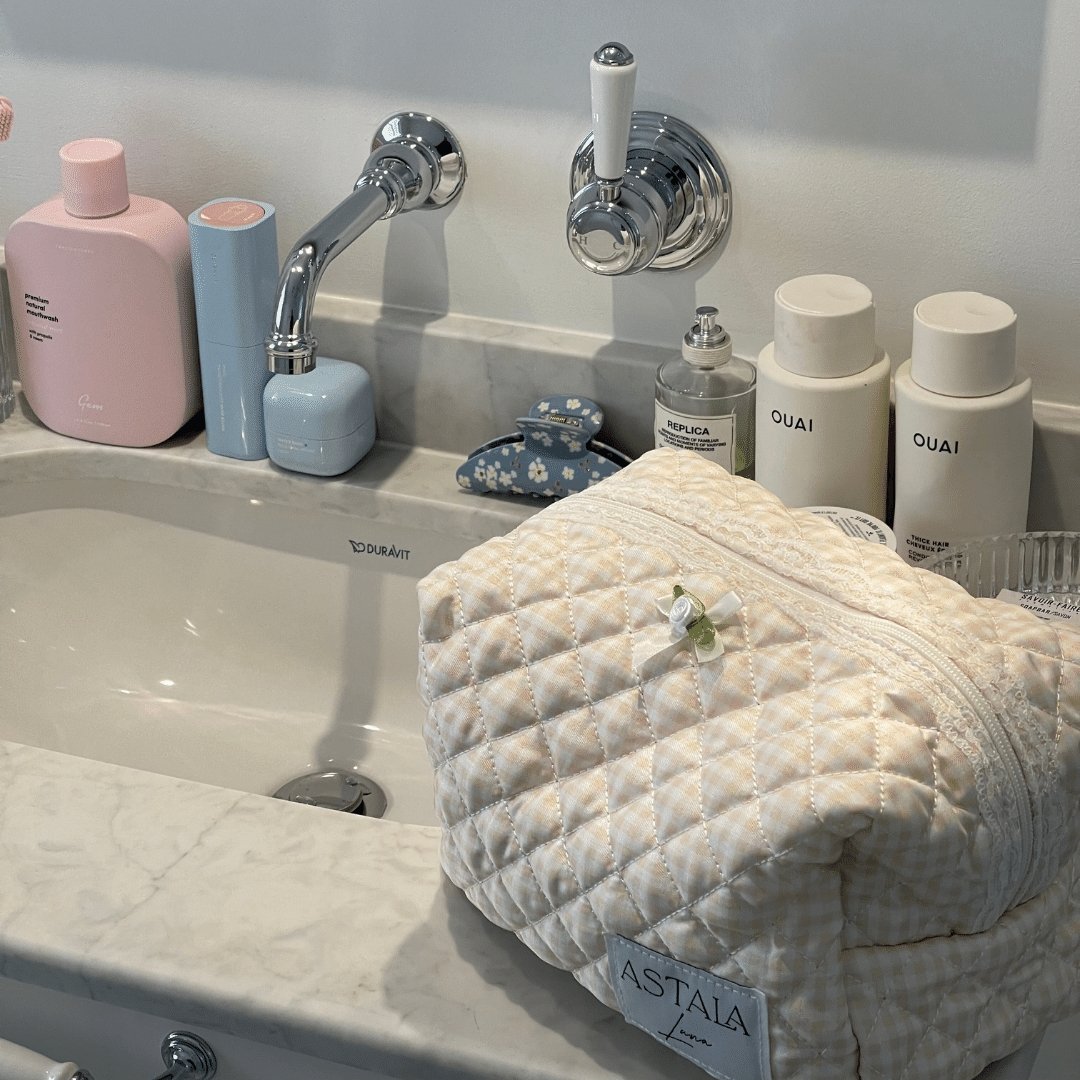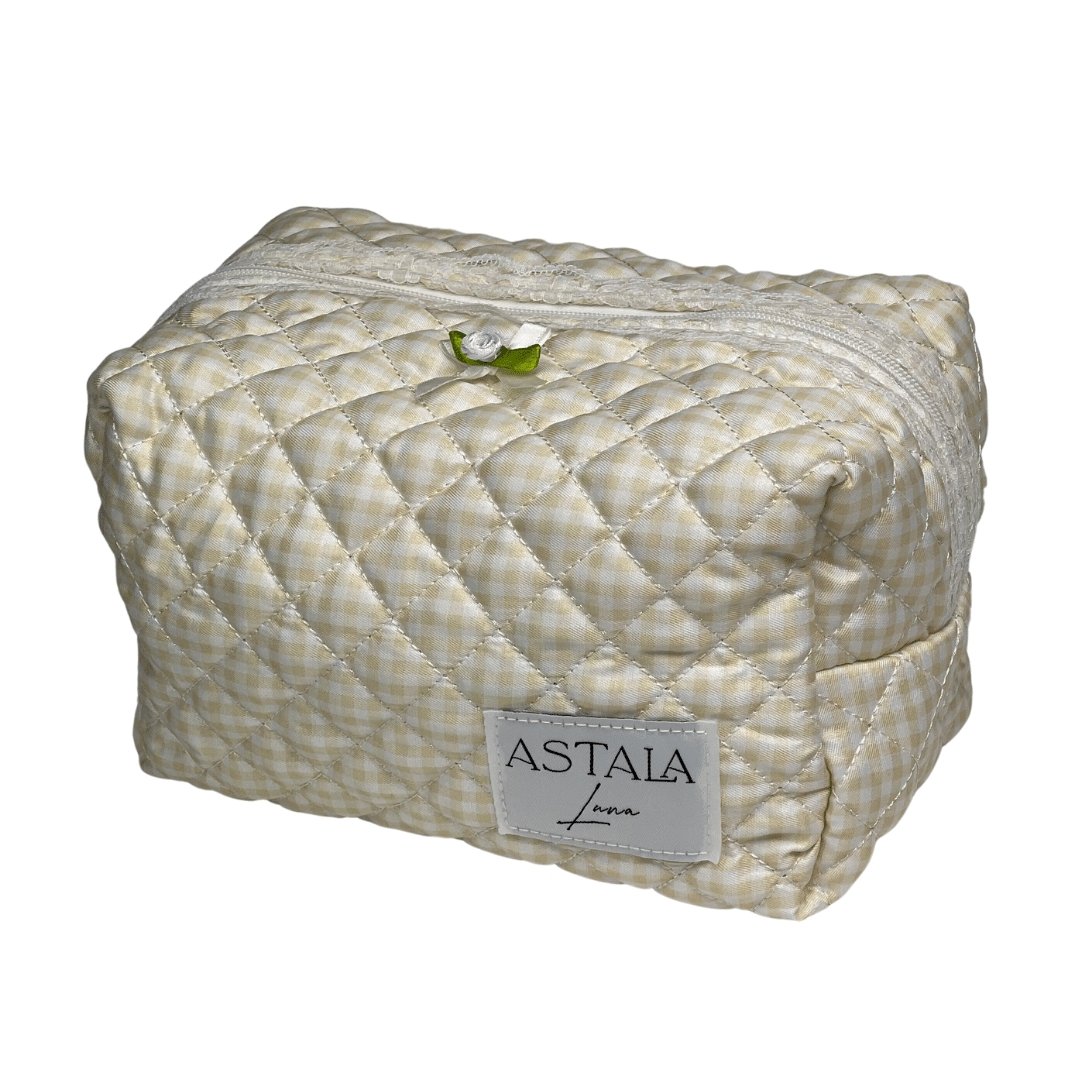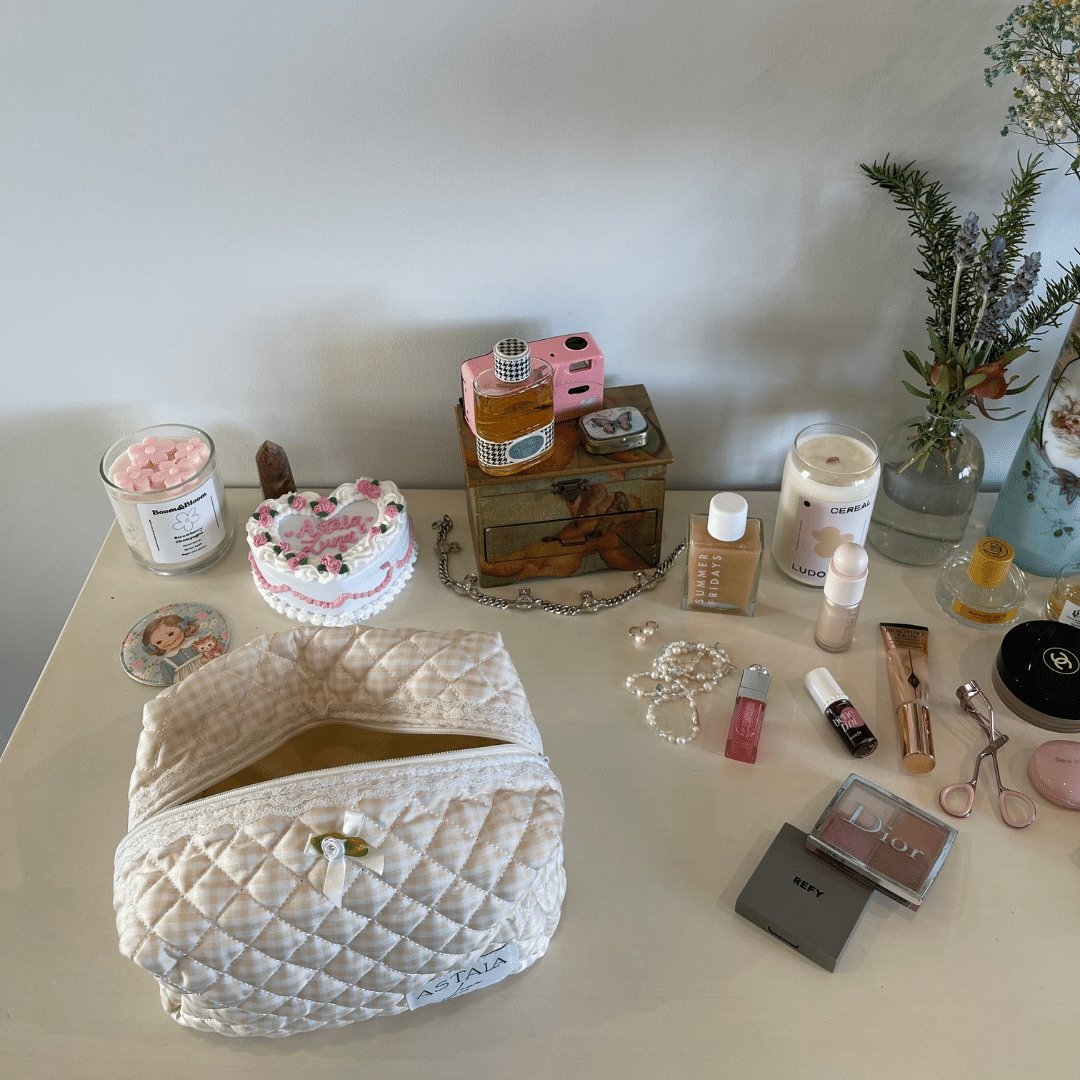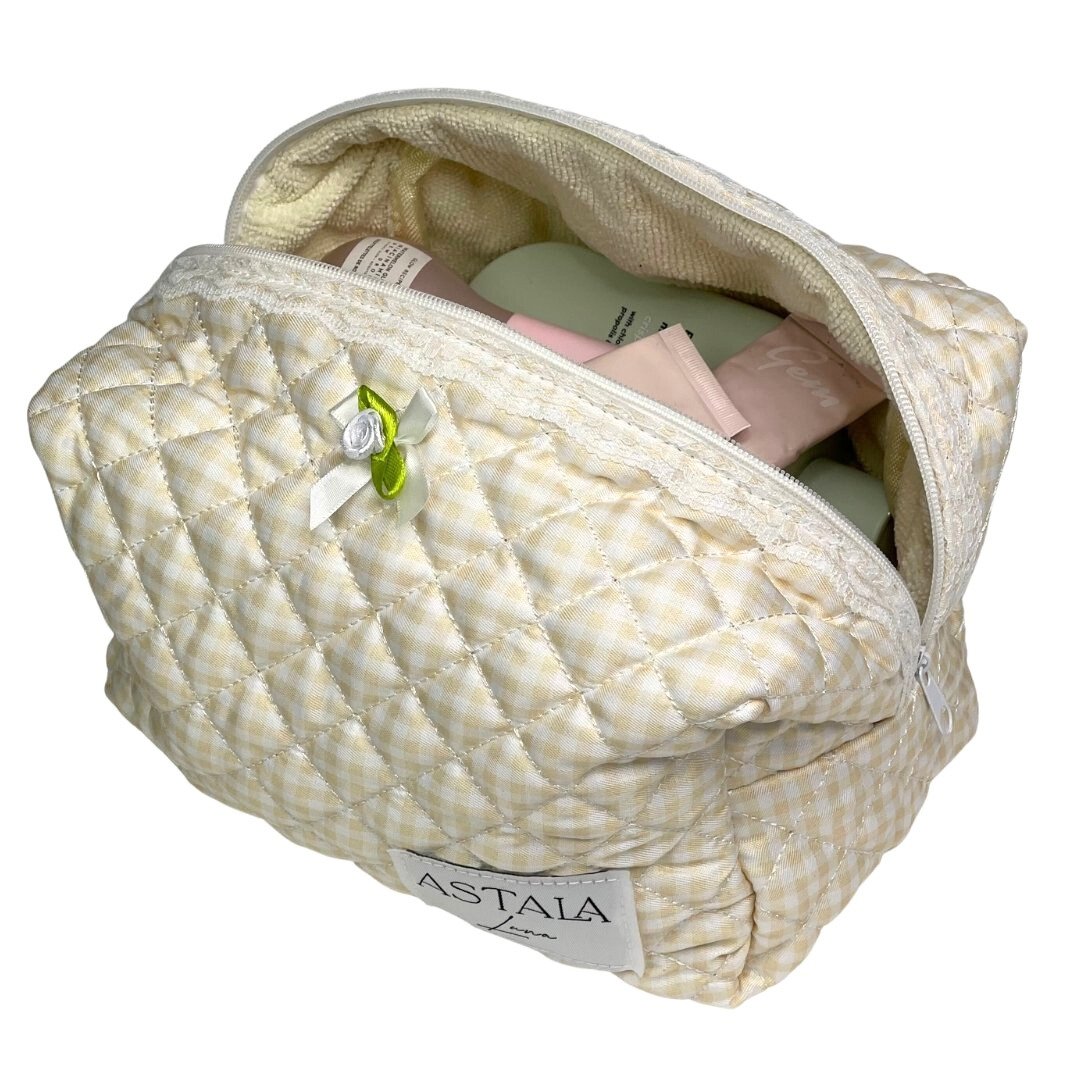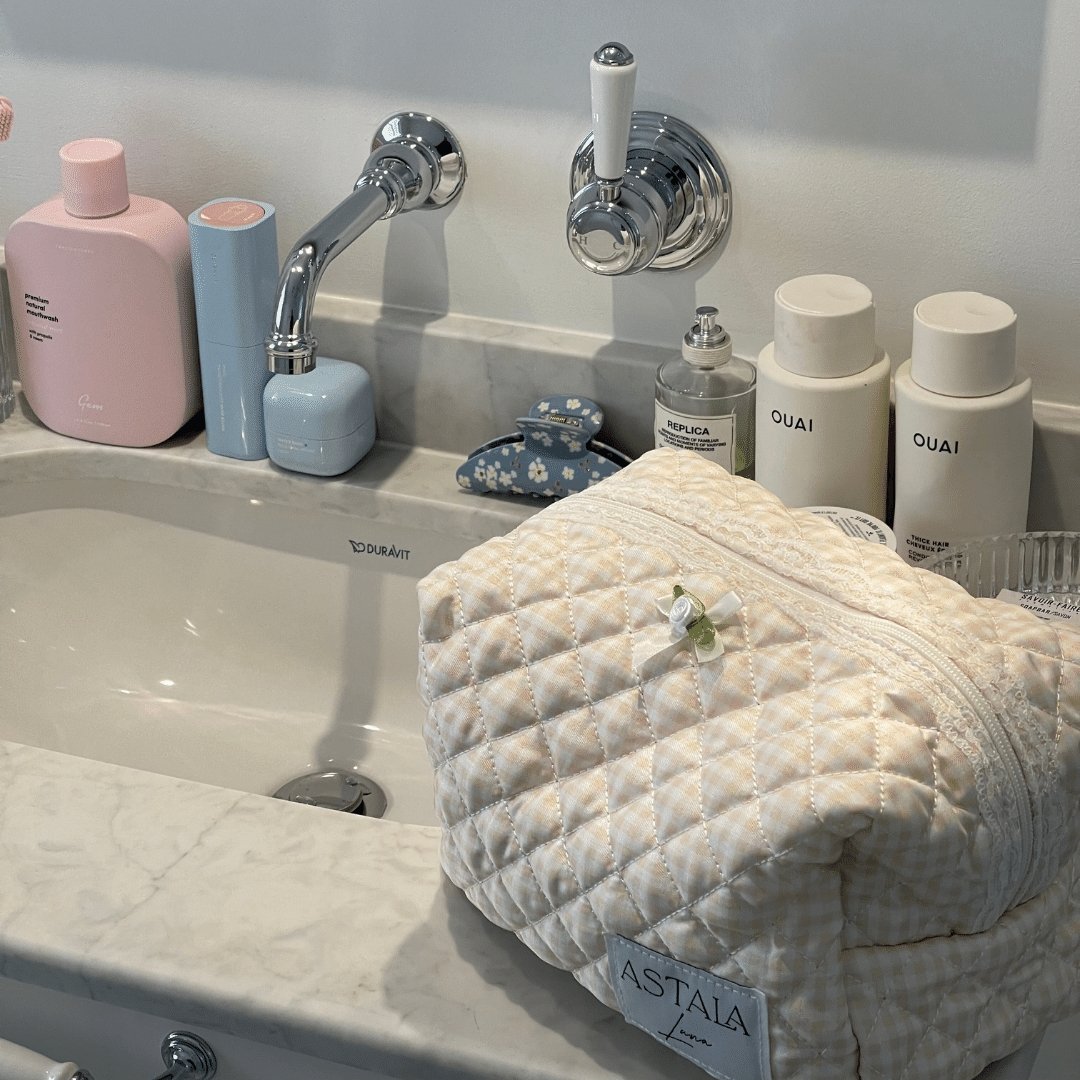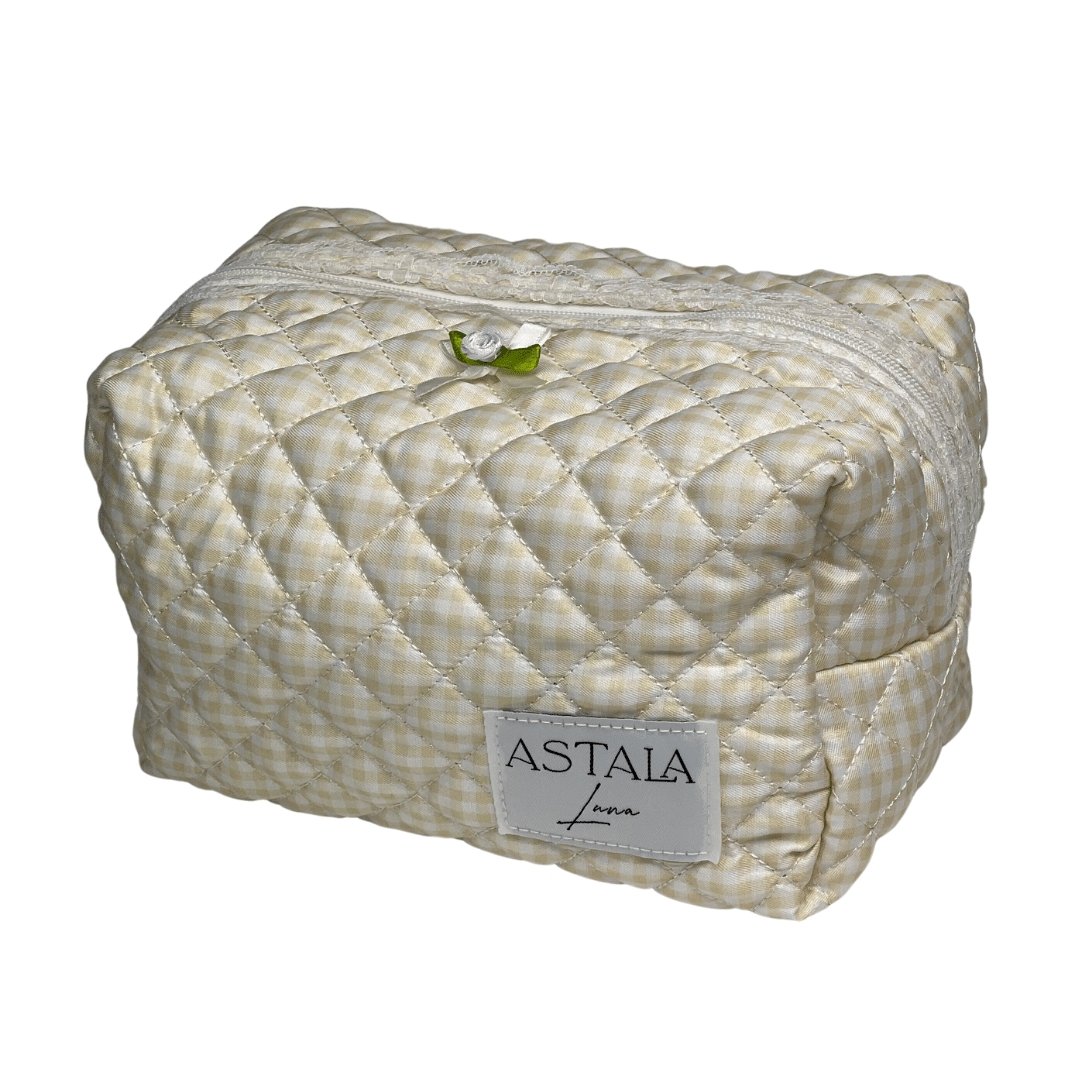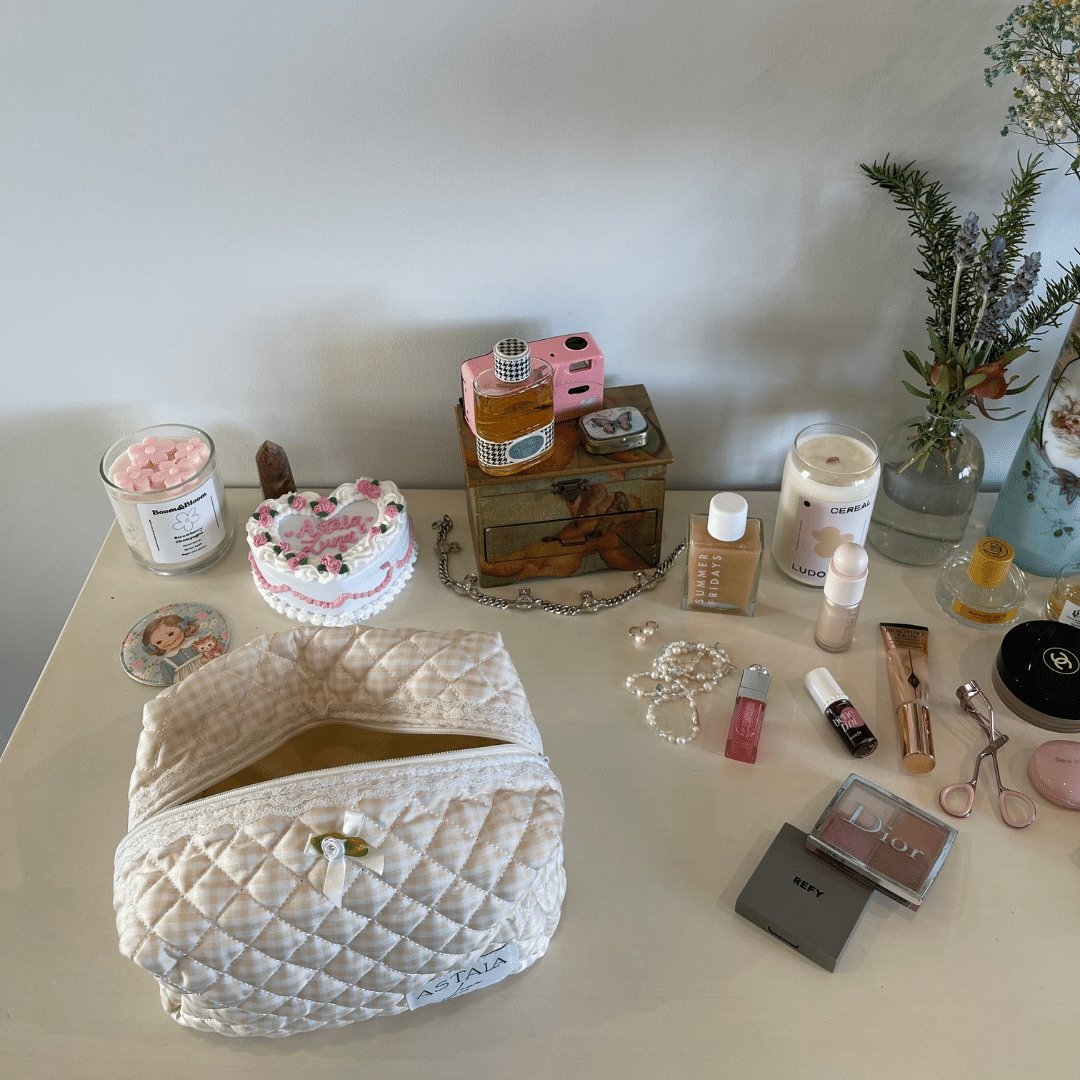 Coquette - Celestial
Coquette Celestial is a beige gingham carry-all box bag, featuring a luxury beige terry inner lining, outer quilting, lace trim and floral bow. A bag finally the perfect size to fit all your heart desires! 
We recommend to use her to carry cosmetics, skincare, haircare, accessories, stationary, even take her to the beach or chuck her in your backpack with all your essentials! ♡
Care instructions: Cold hand wash & air dry.
Dimensions: 25 x 15 x 15 cm 
*Individual Bag Only, additional products not included.