✿ PLEASE ALLOW 3-5 DAYS FOR SHIPMENT ✿ PERTH PICK UP ORDERS DM OUR INSTAGRAM ✿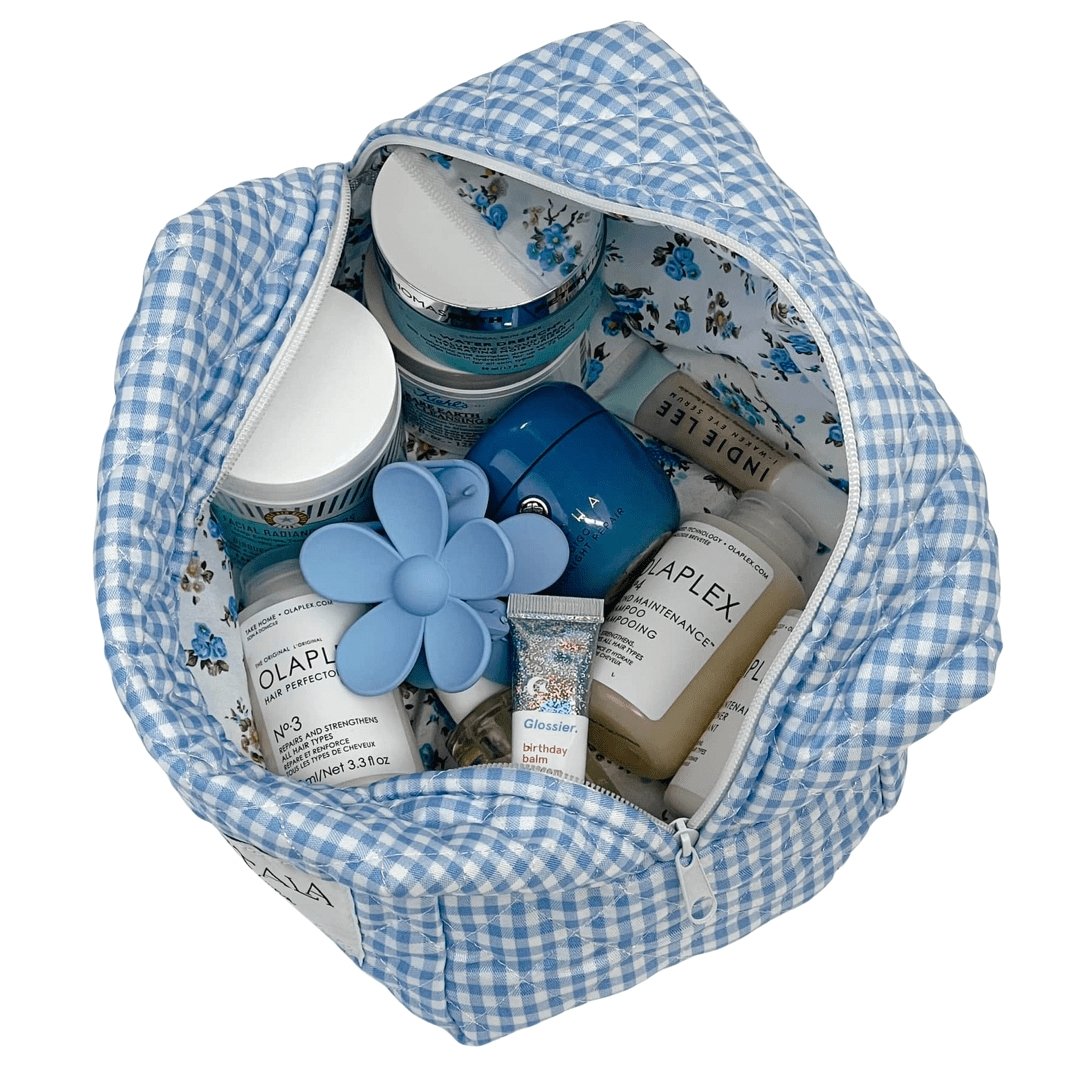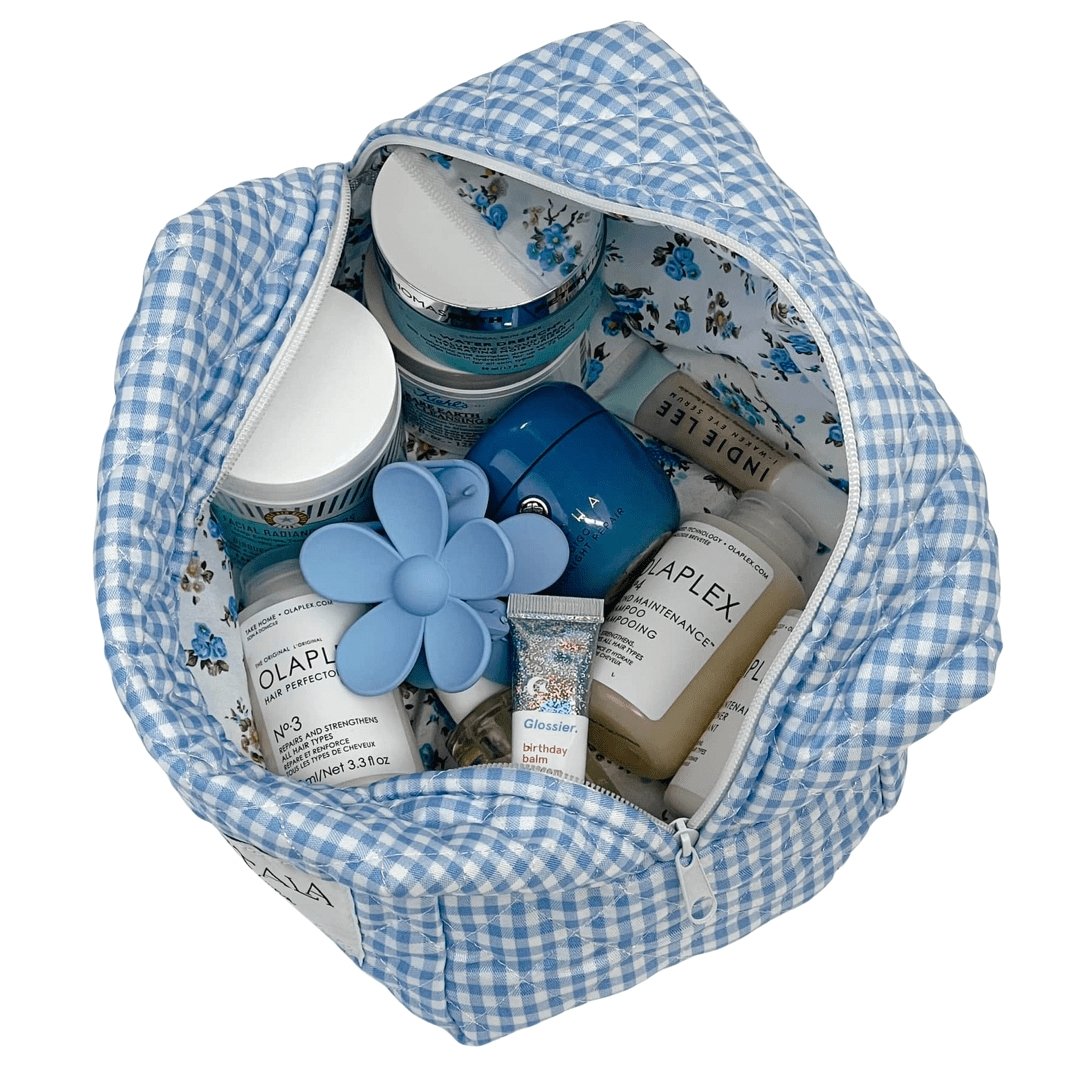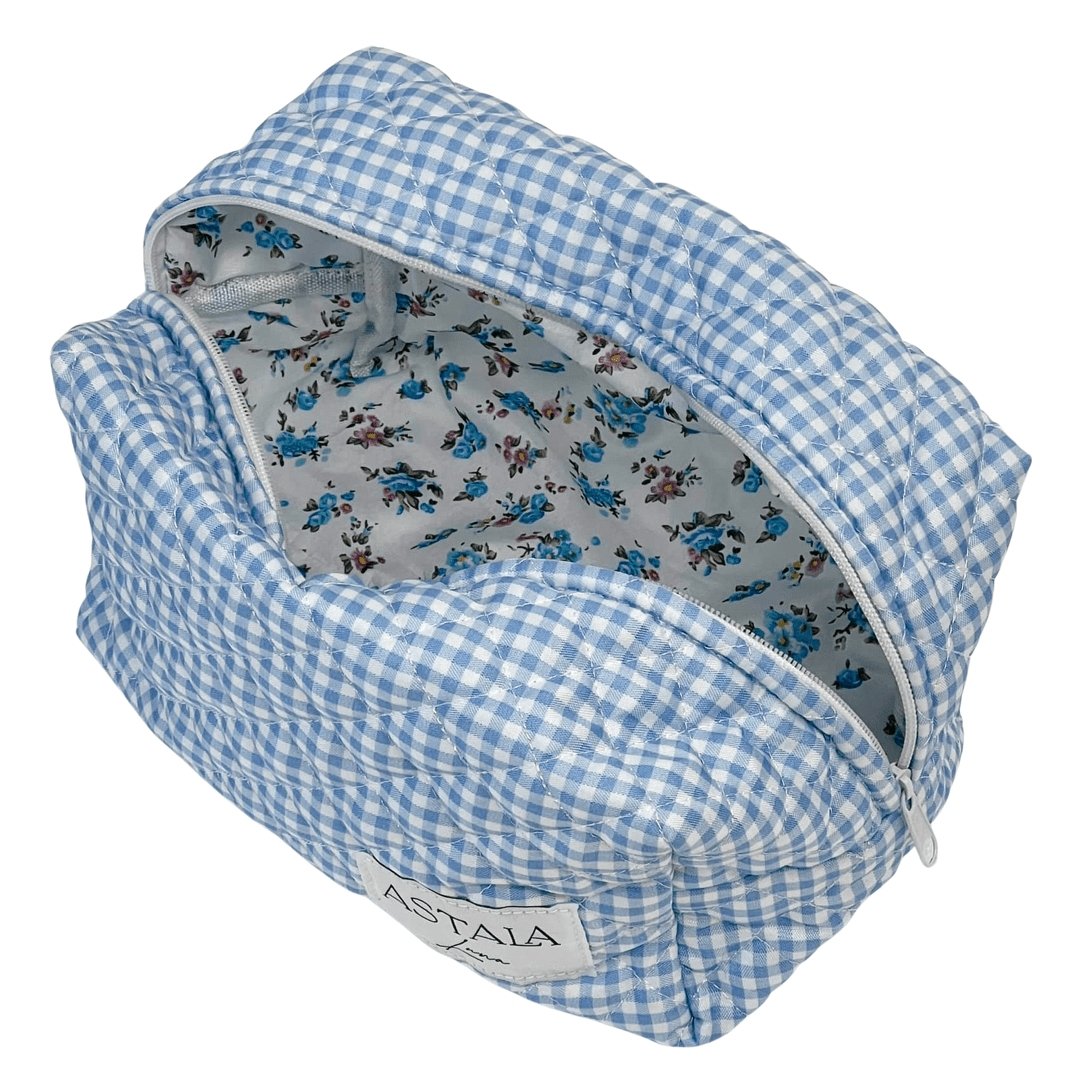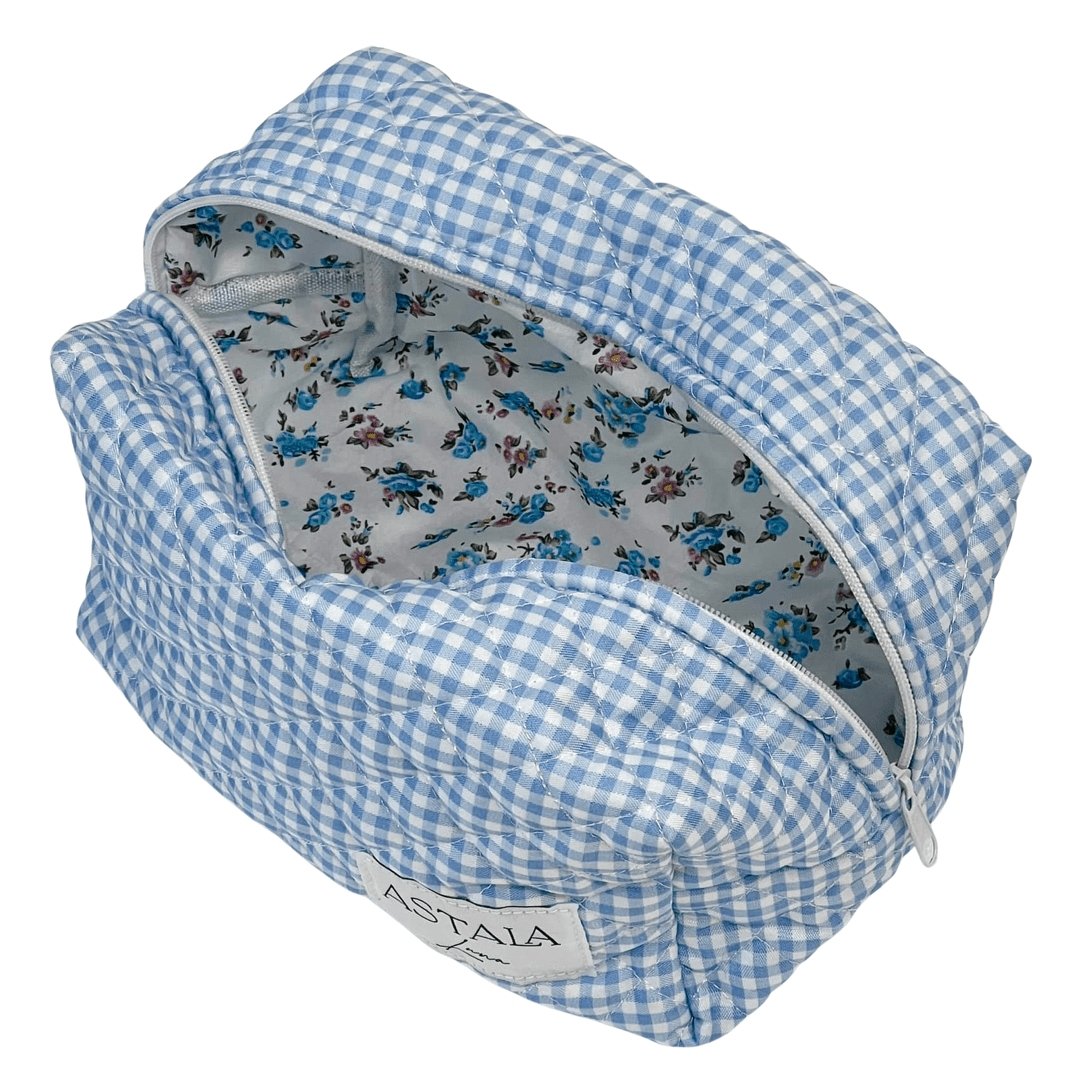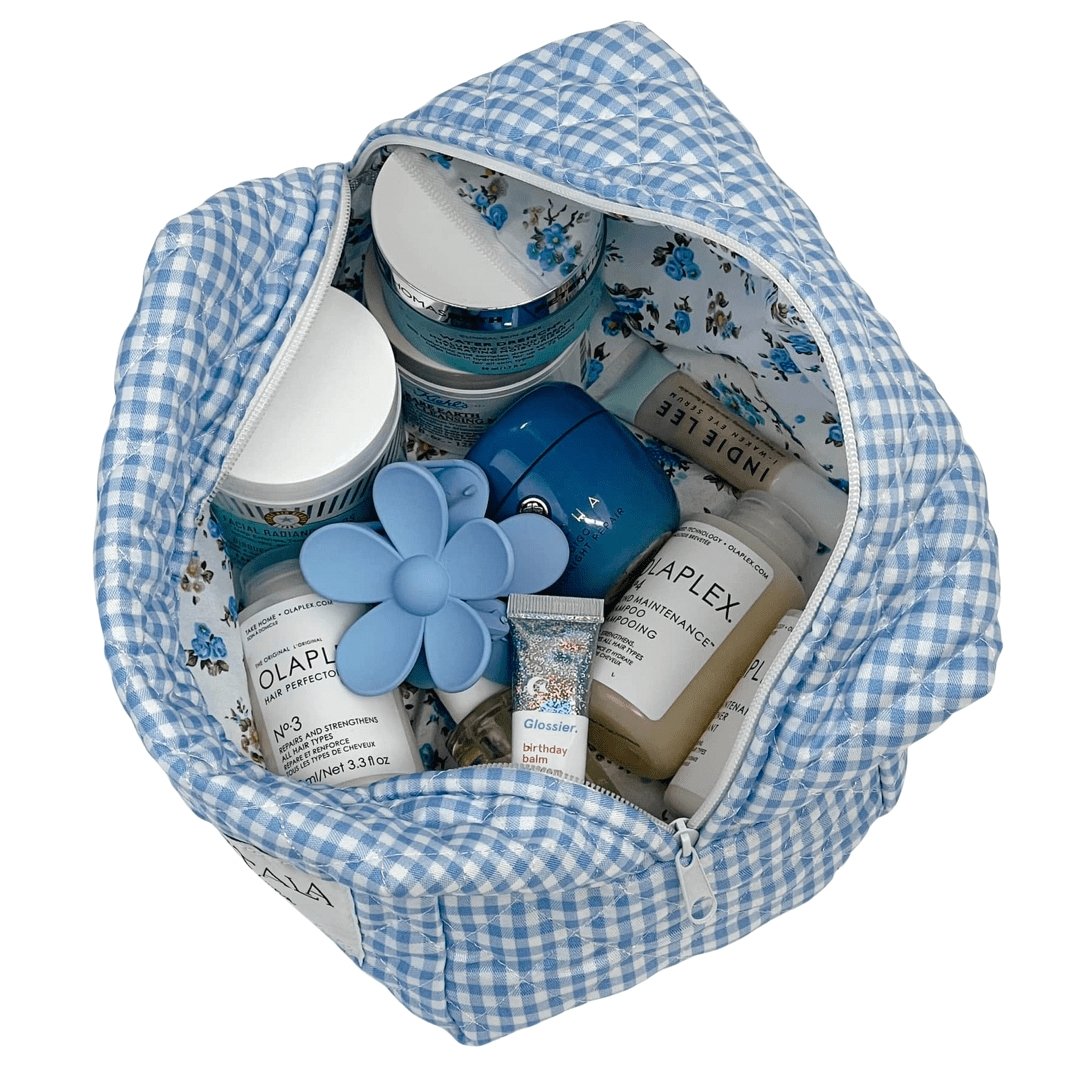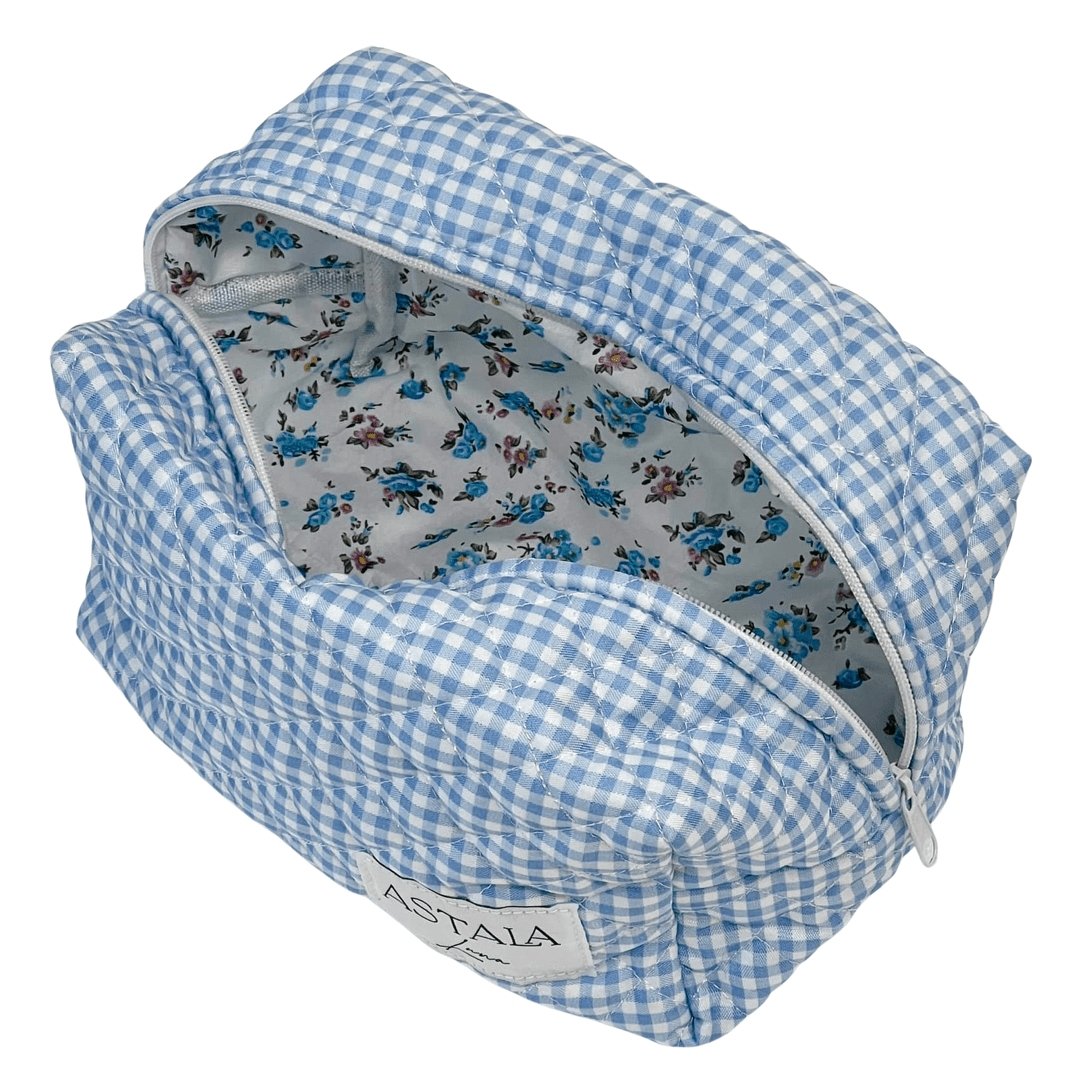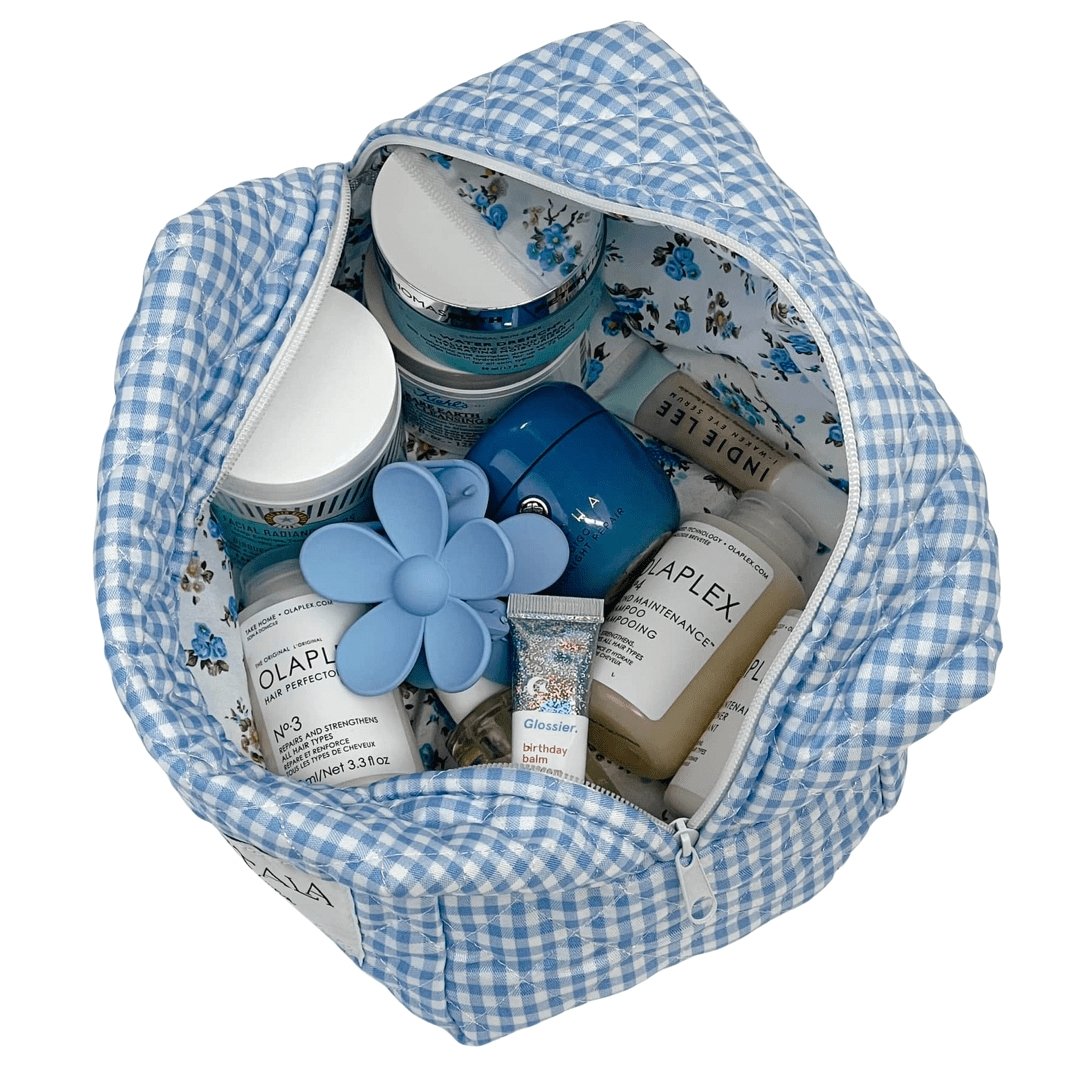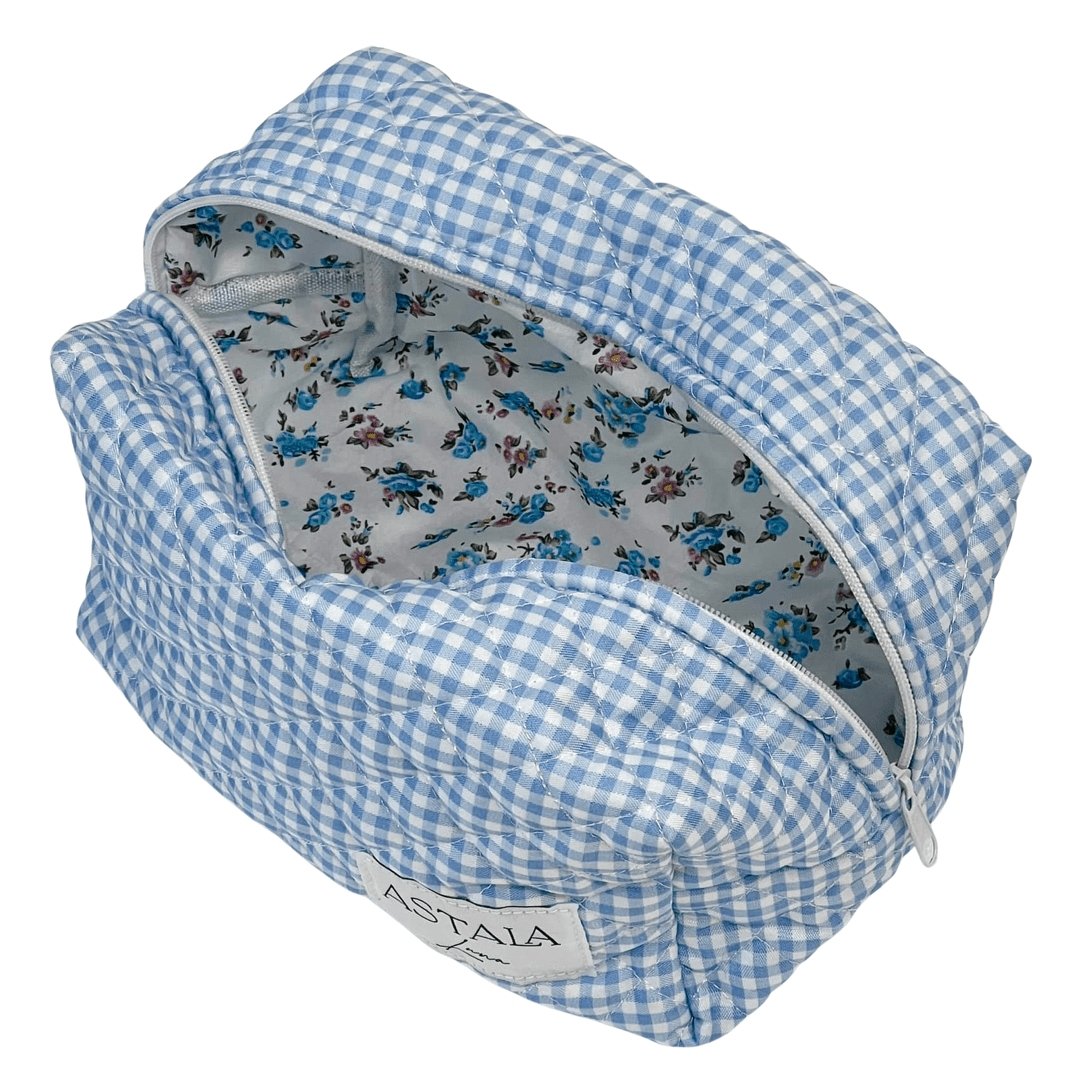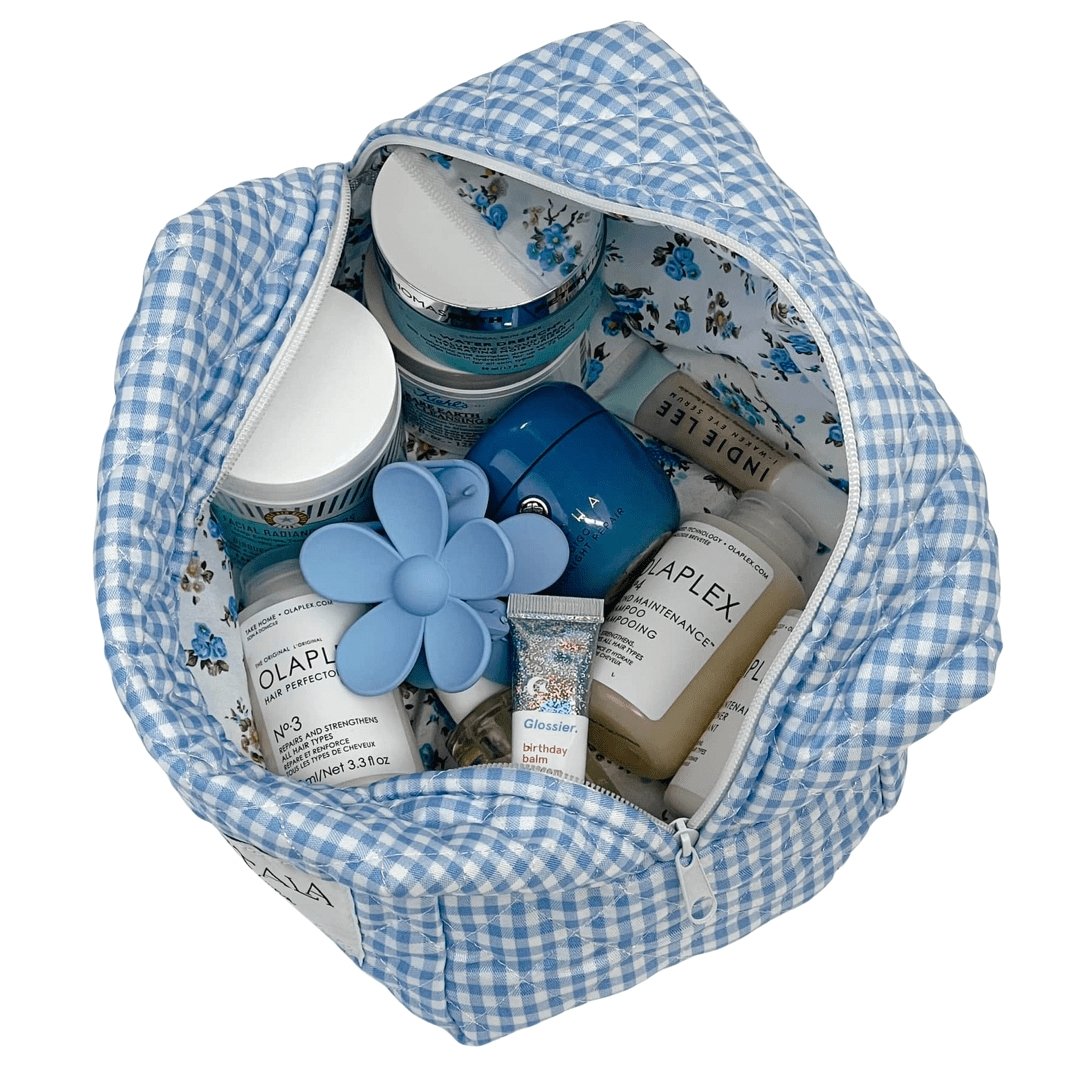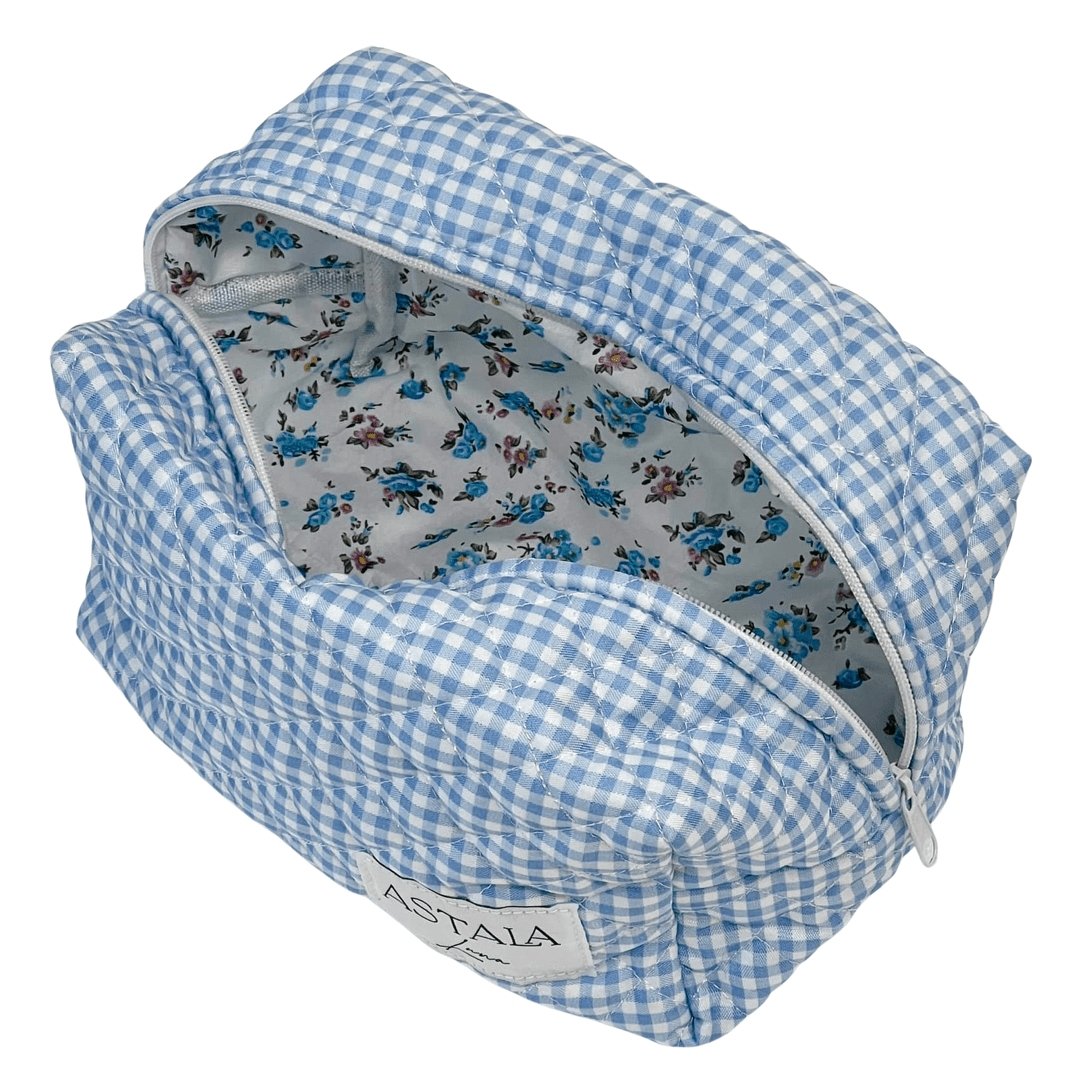 Estelle
Estelle is a baby blue gingham carry-all box bag,  featuring a vintage blue rose inner lining and outer quilting. A bag finally the perfect size to fit all your heart desires! 
We recommend to use her to carry cosmetics, skincare, haircare, accessories, stationary, even take her to the beach or chuck her in your backpack with all your essentials! ♡
Care instructions: Cold hand wash & air dry.
Dimensions: 25 x 15 x 15 cm 
*Individual Bag Only, additional products not included.
Estelle
Ordered as a gift for Christmas for my niece, it is absolutely fabulous thanks x wrapped and ready to be gifted x
Mary Poppins bag??
This lil bag is SO CUTE! I was so contemplating my purchase for so long like did I really need this? And the answer is YESS!!!
It's super cute, such a nice fabric that if I get dirty I can wash. It also just fits an insane amount of products in there.
Like honestly is this the kind of bag Mary Poppins uses or what 😂
Fits nicely into a suitcase or bag too because it's soft fabric and not like those solid bulky ones.
Anyway I'm in love and need to buy them all! 11/10 recommend! x
Best Makeup bag ever!
I am in love!! Great size, holds everything I need and more and looks cute while doing it! Super easy to take away on trips and fits well in my suitcase! Not to mention how easy it is to wash it! Love the gingham pattern and the cute little floral pattern on the inside as well, it gives it that extra something! Will definitely be purchasing again for my toiletries bag!