✿ PLEASE ALLOW 3-5 DAYS FOR SHIPMENT ✿ PERTH PICK UP ORDERS DM OUR INSTAGRAM ✿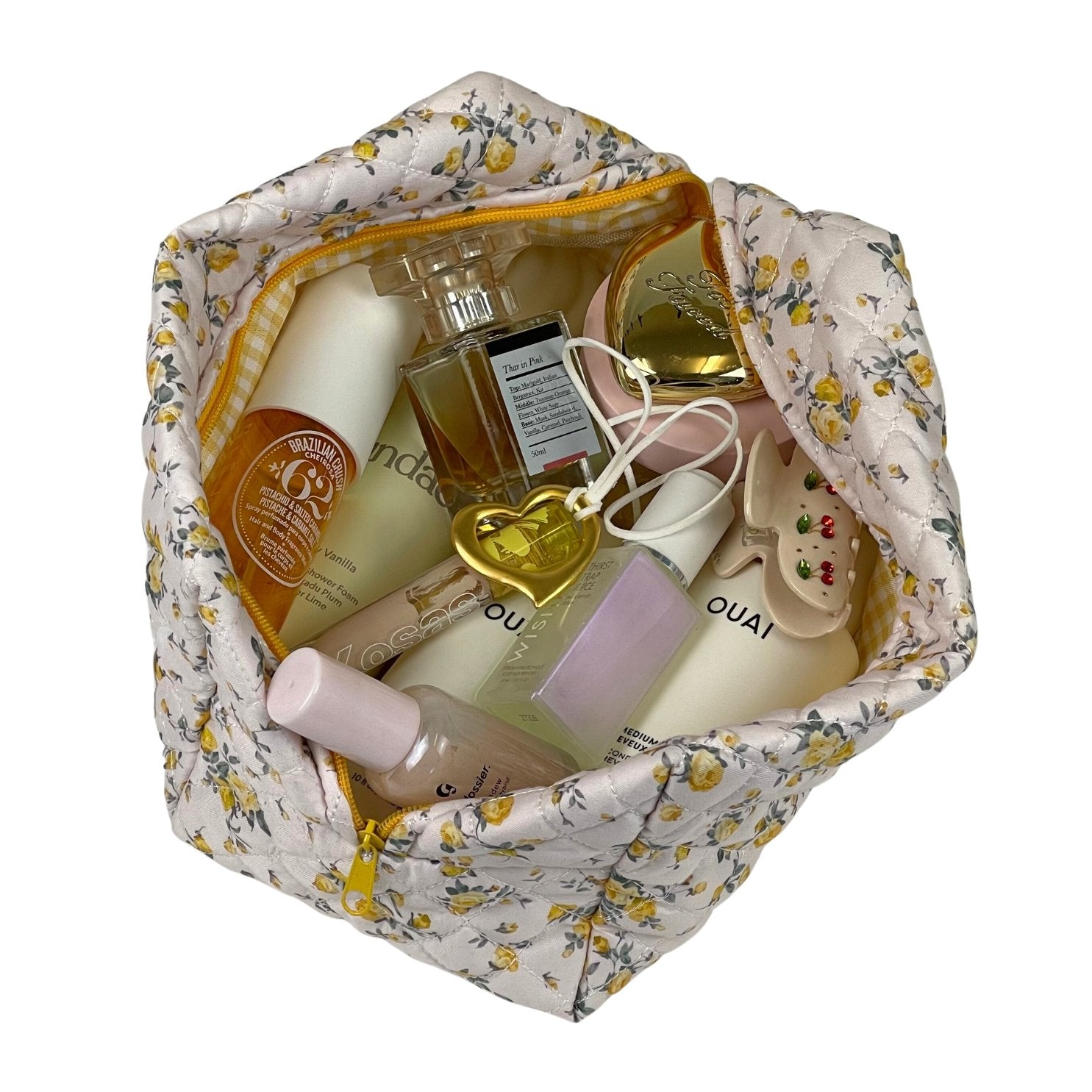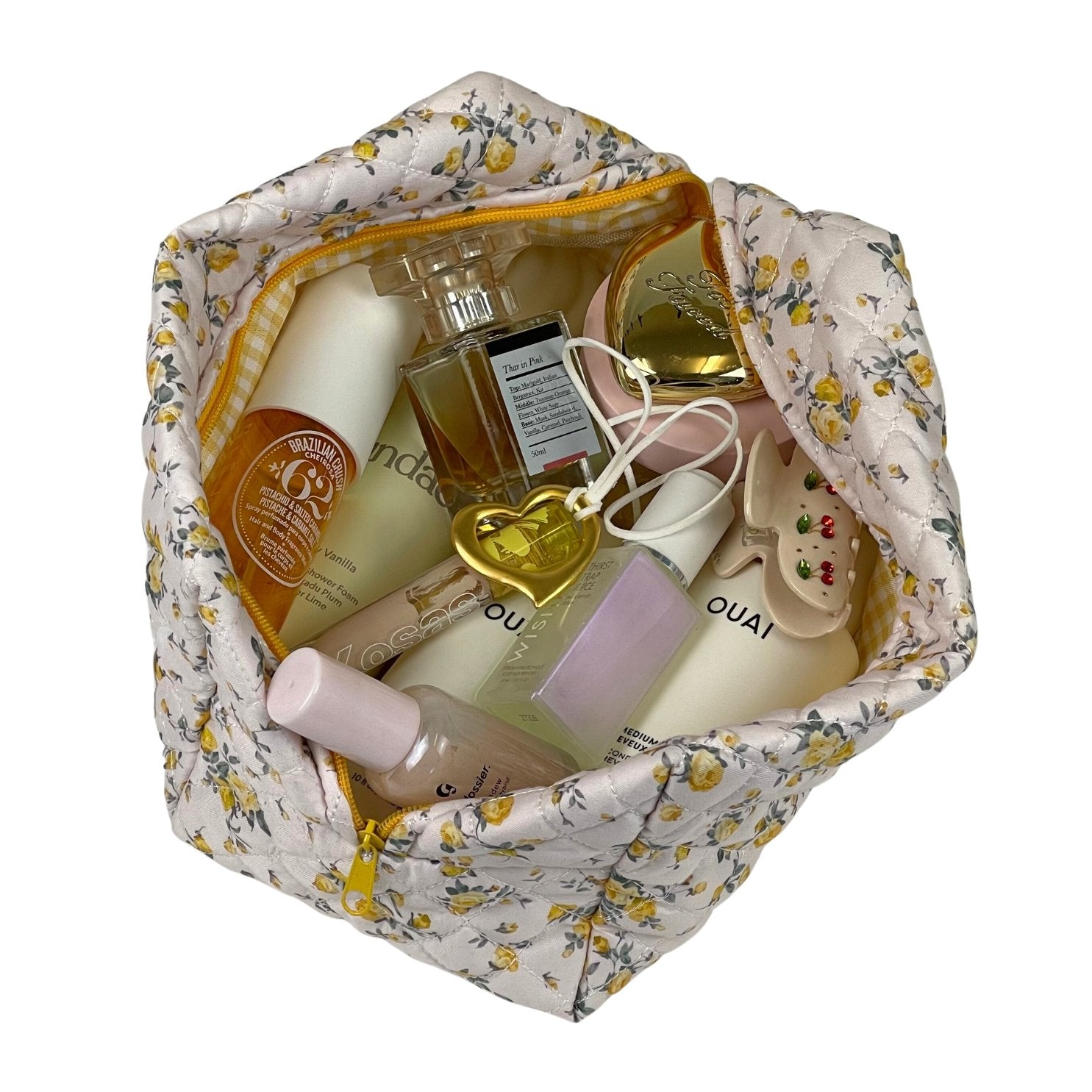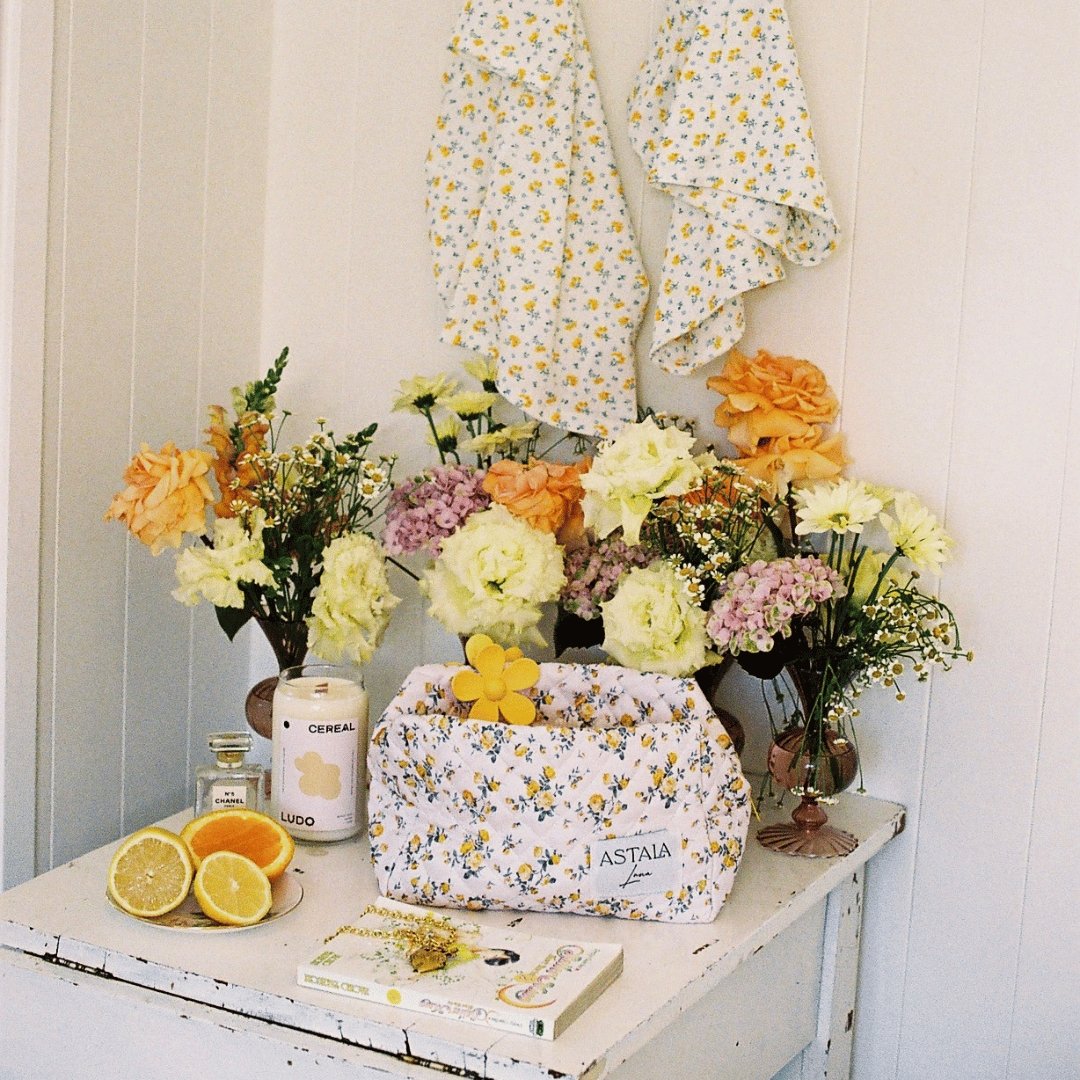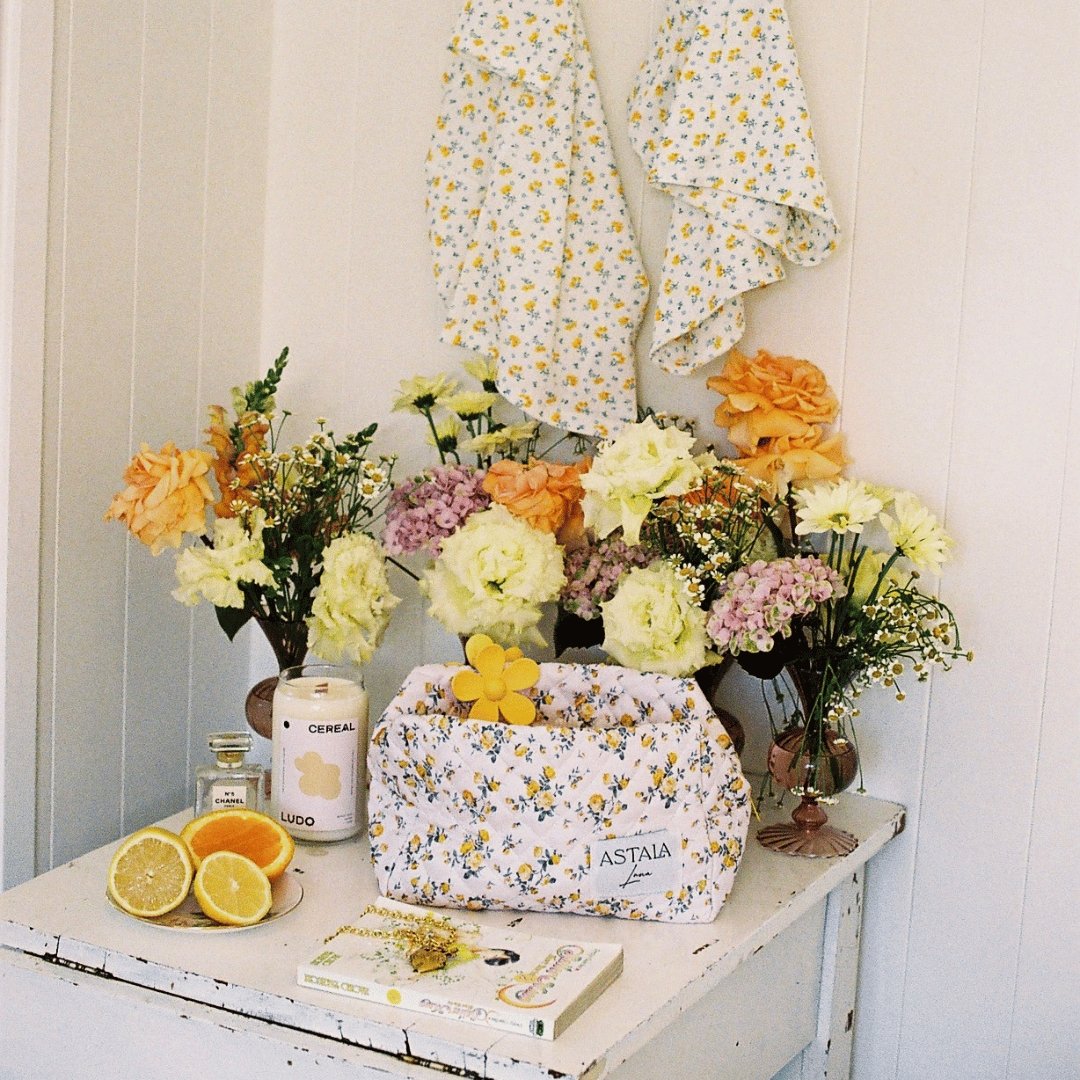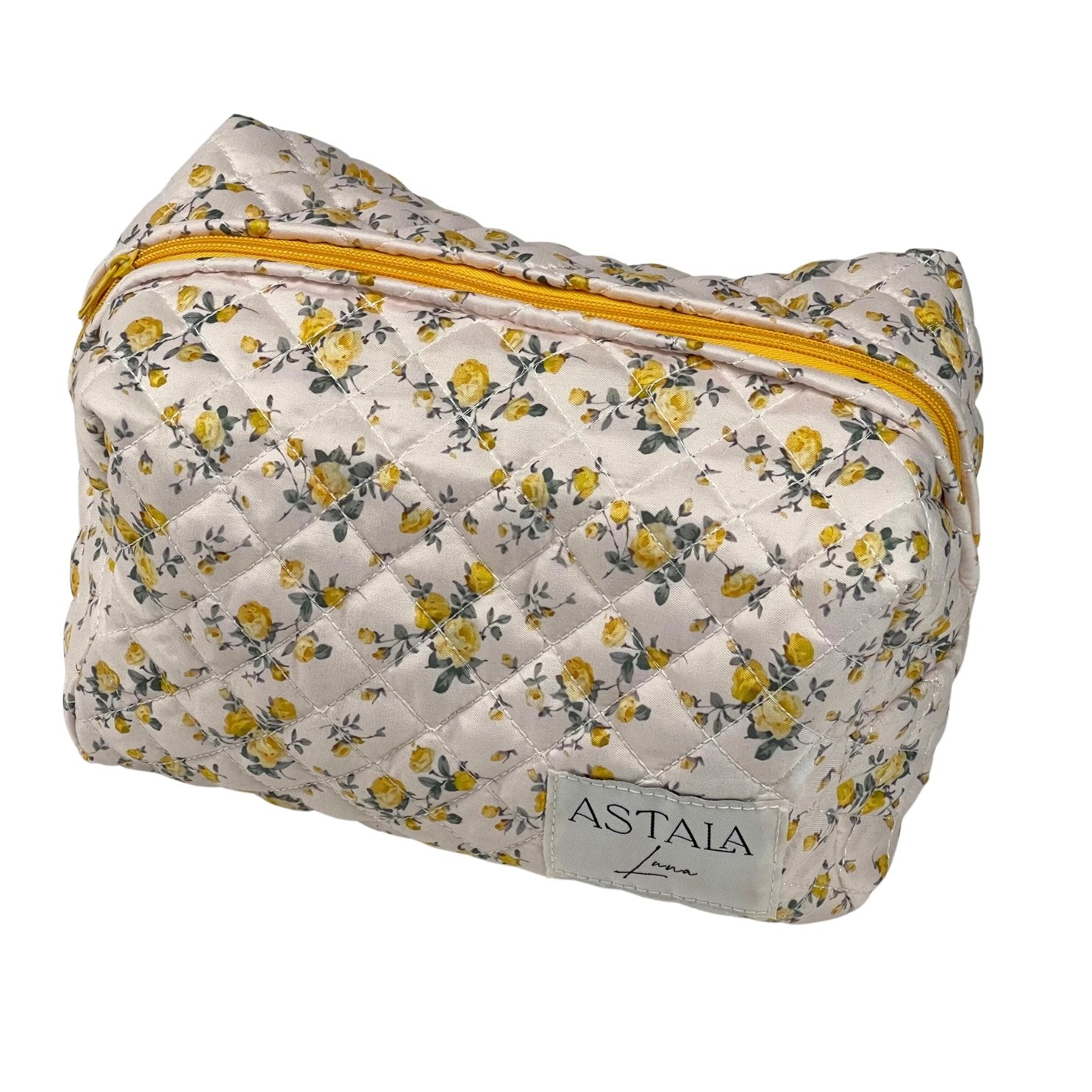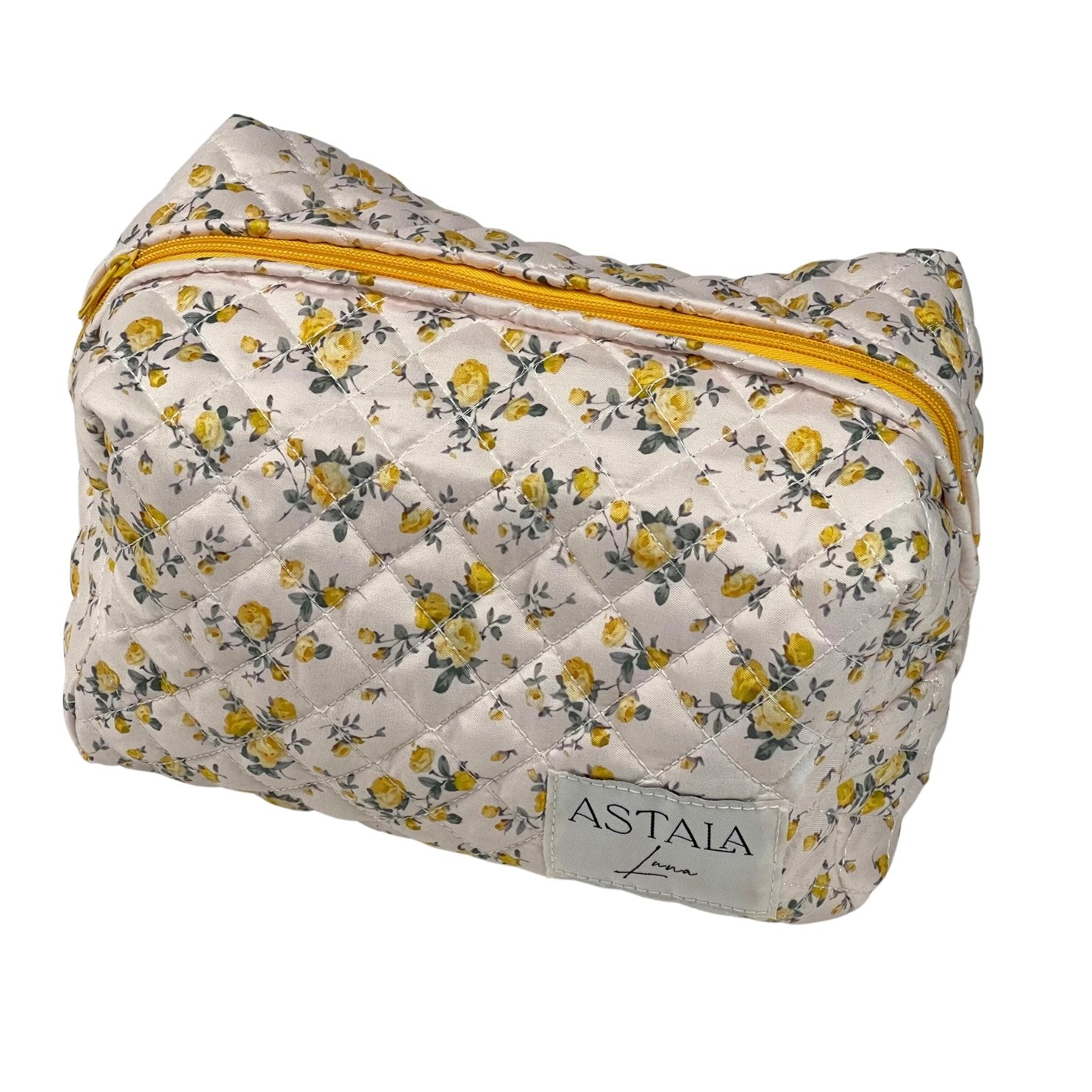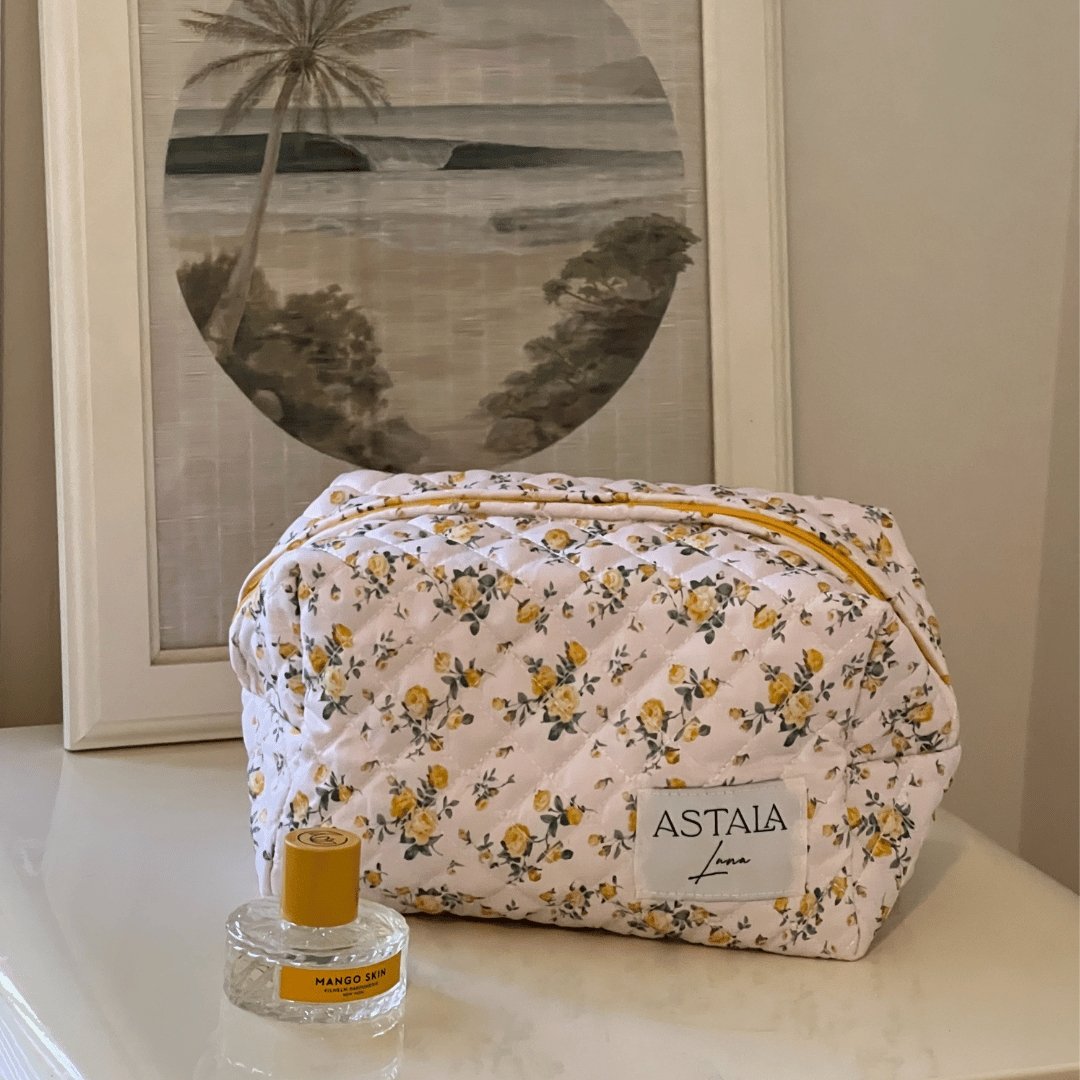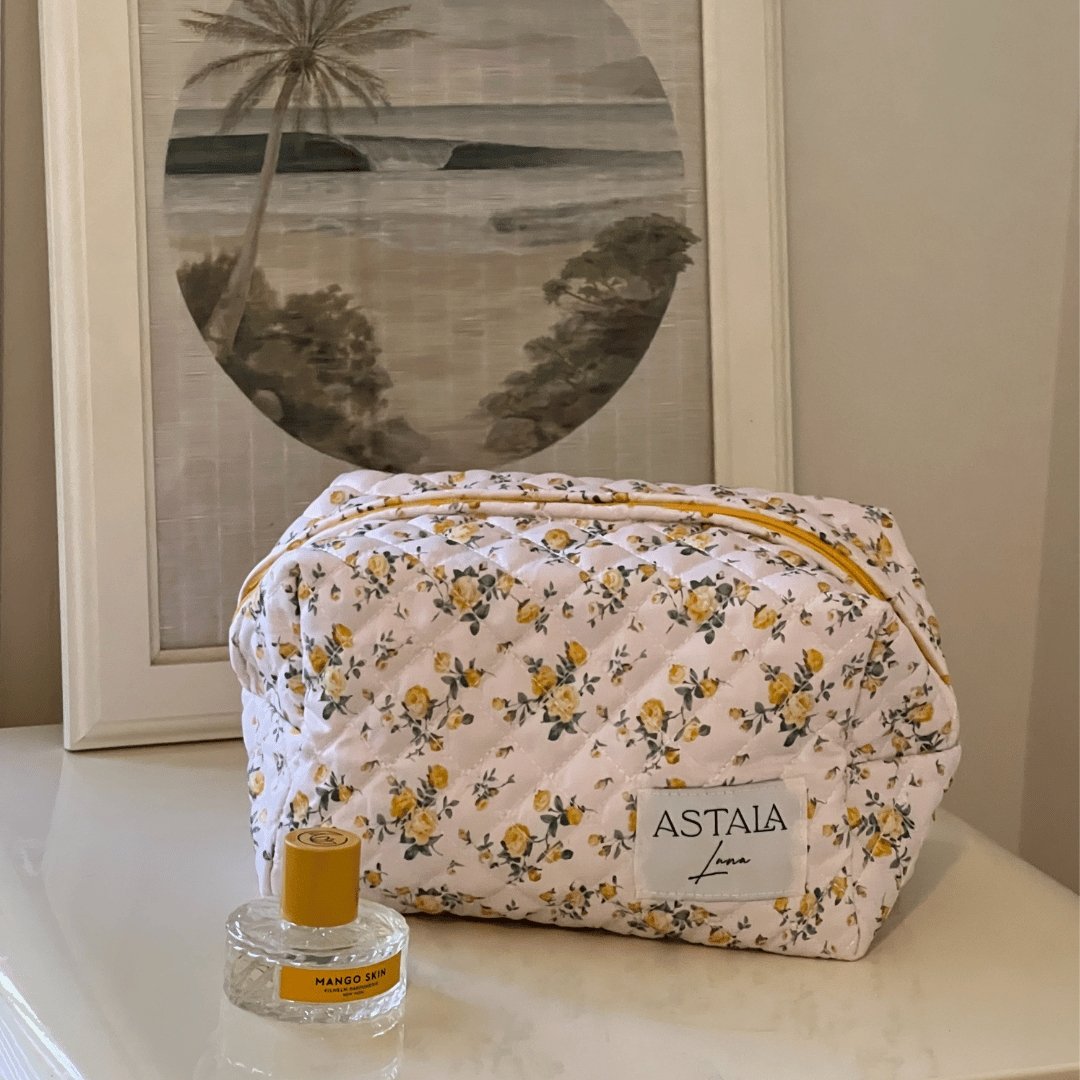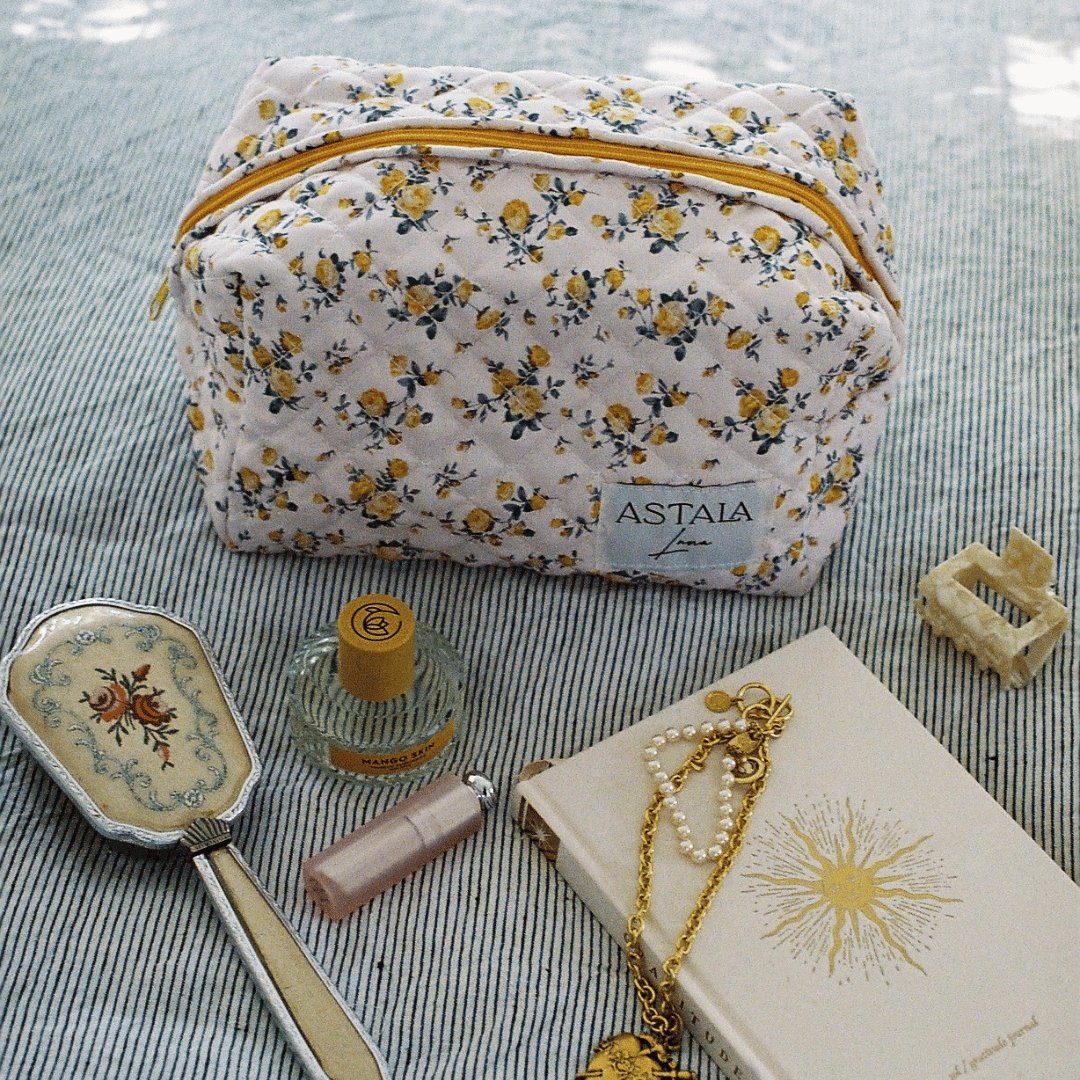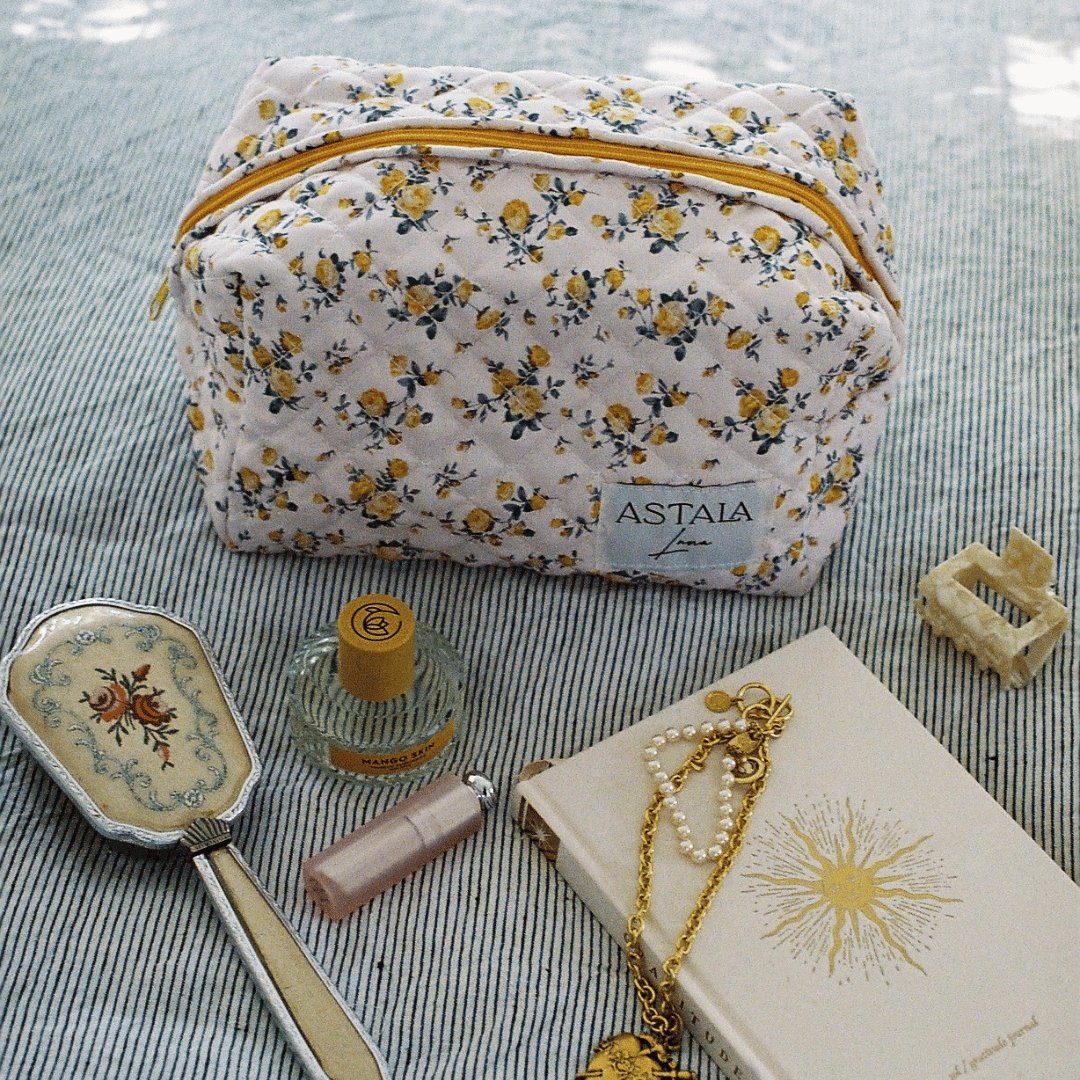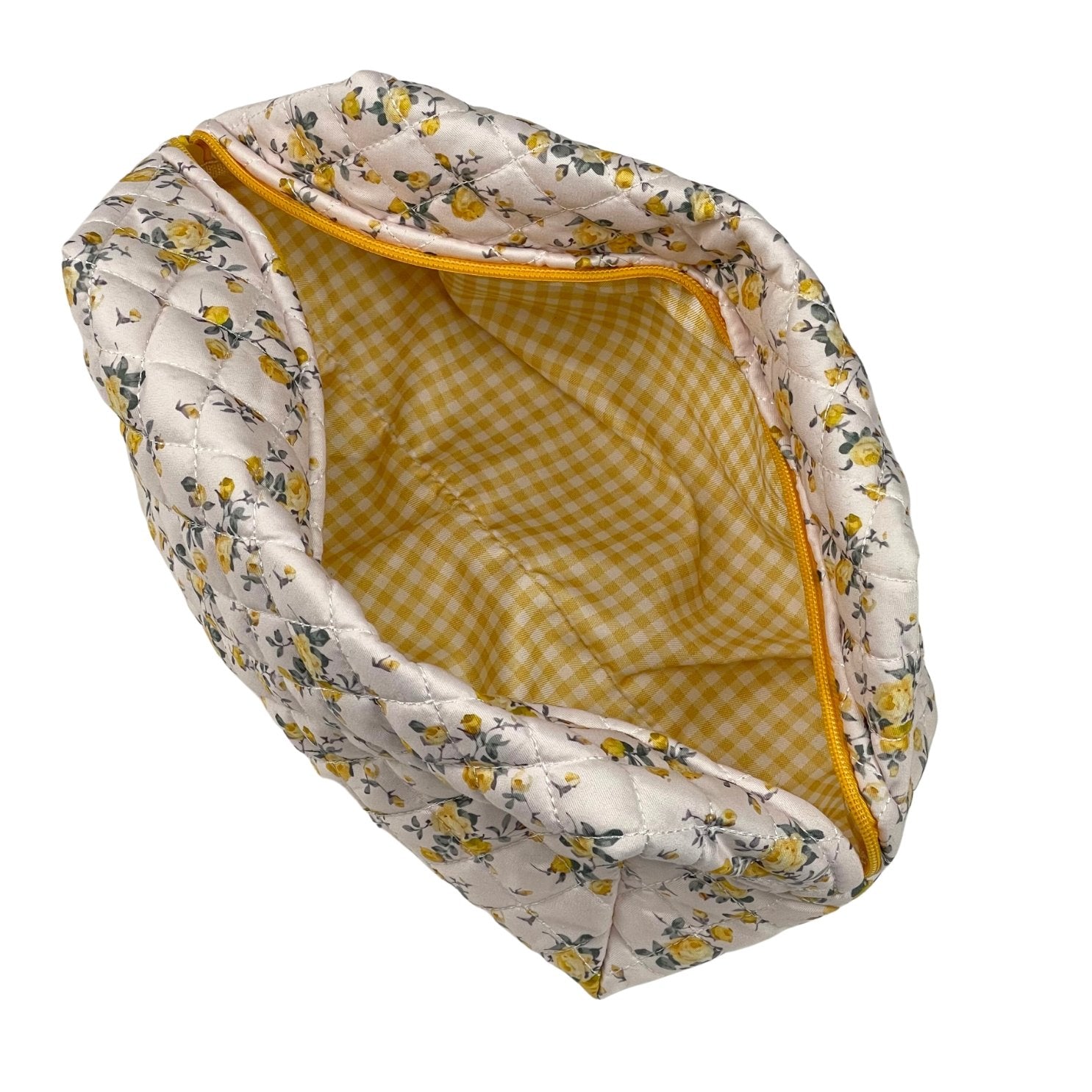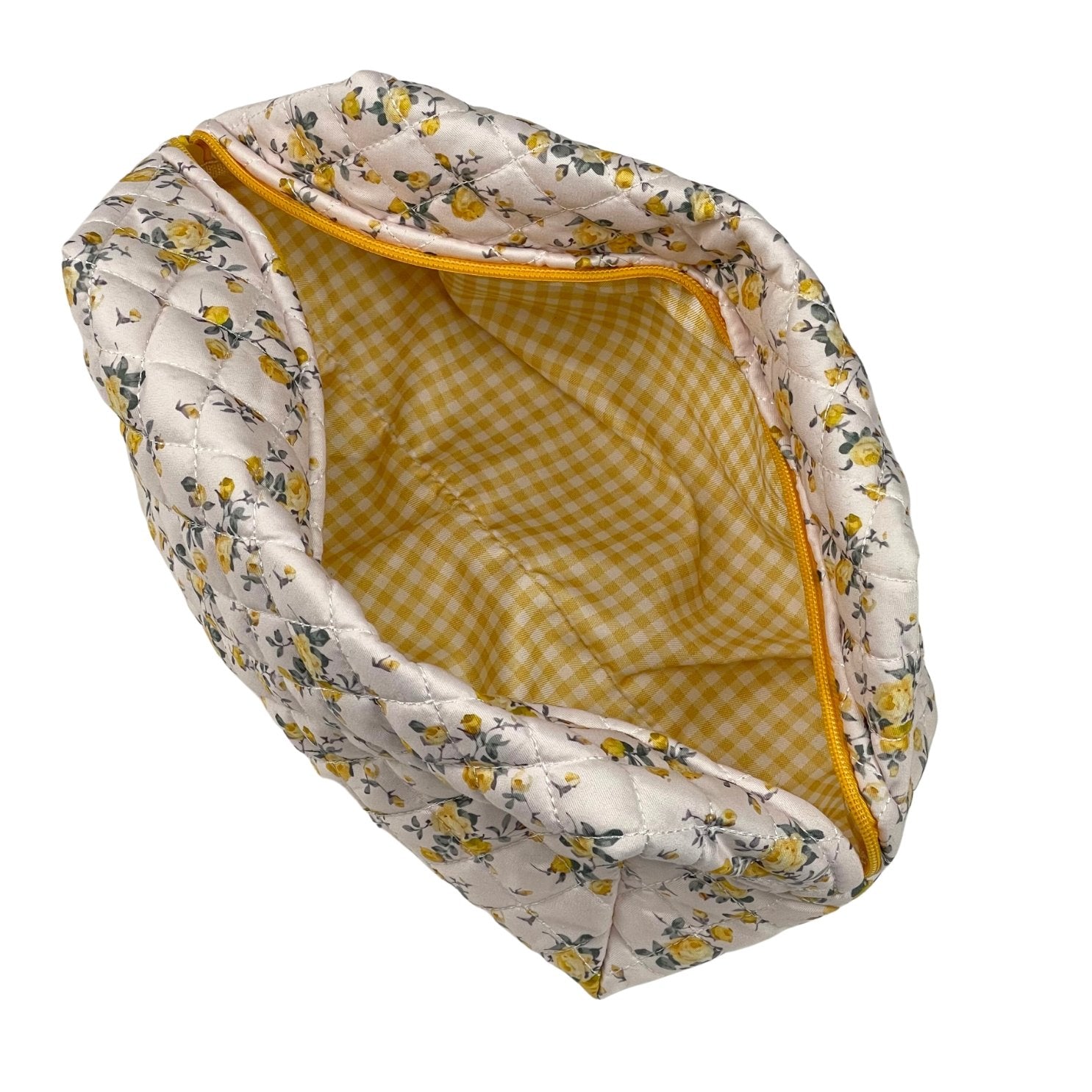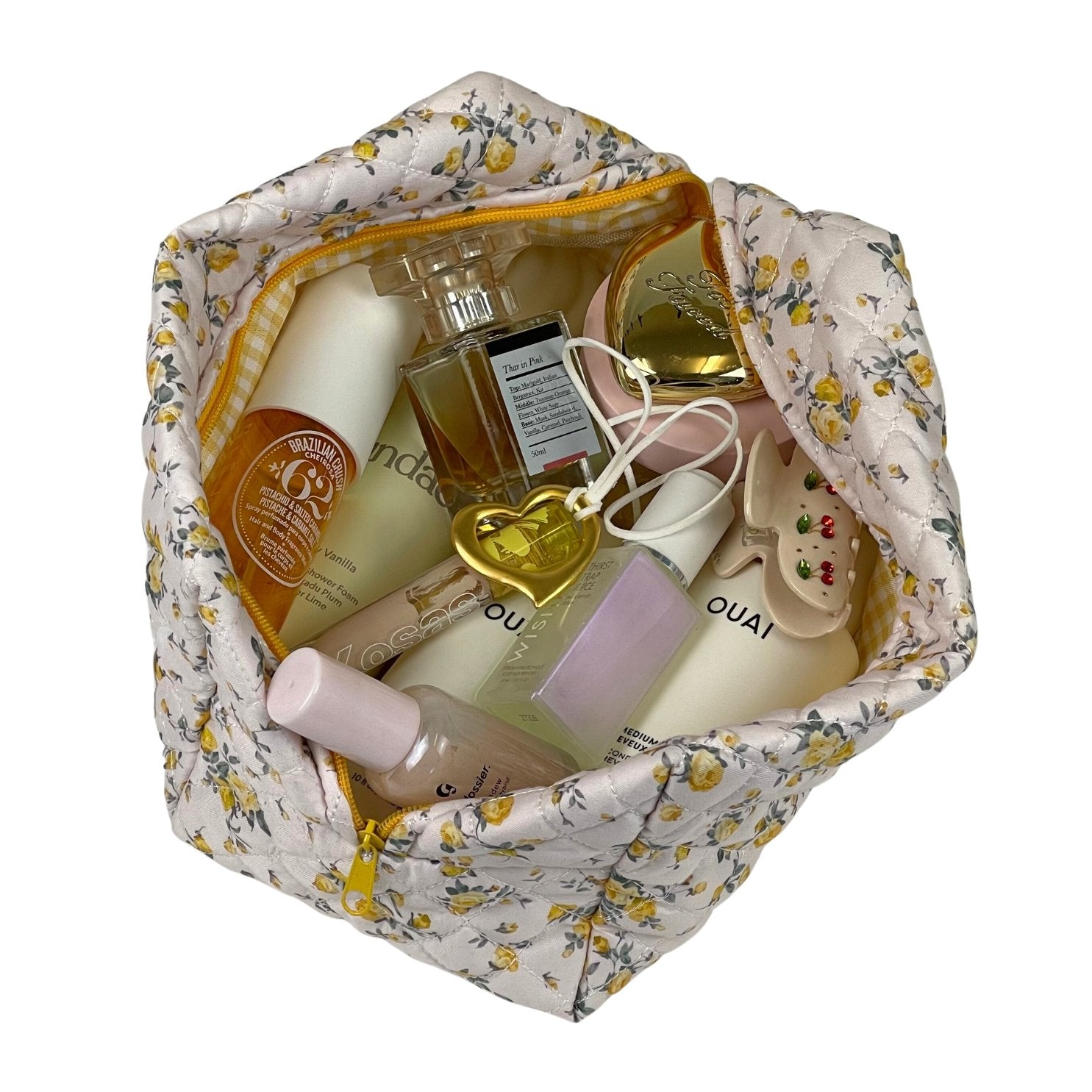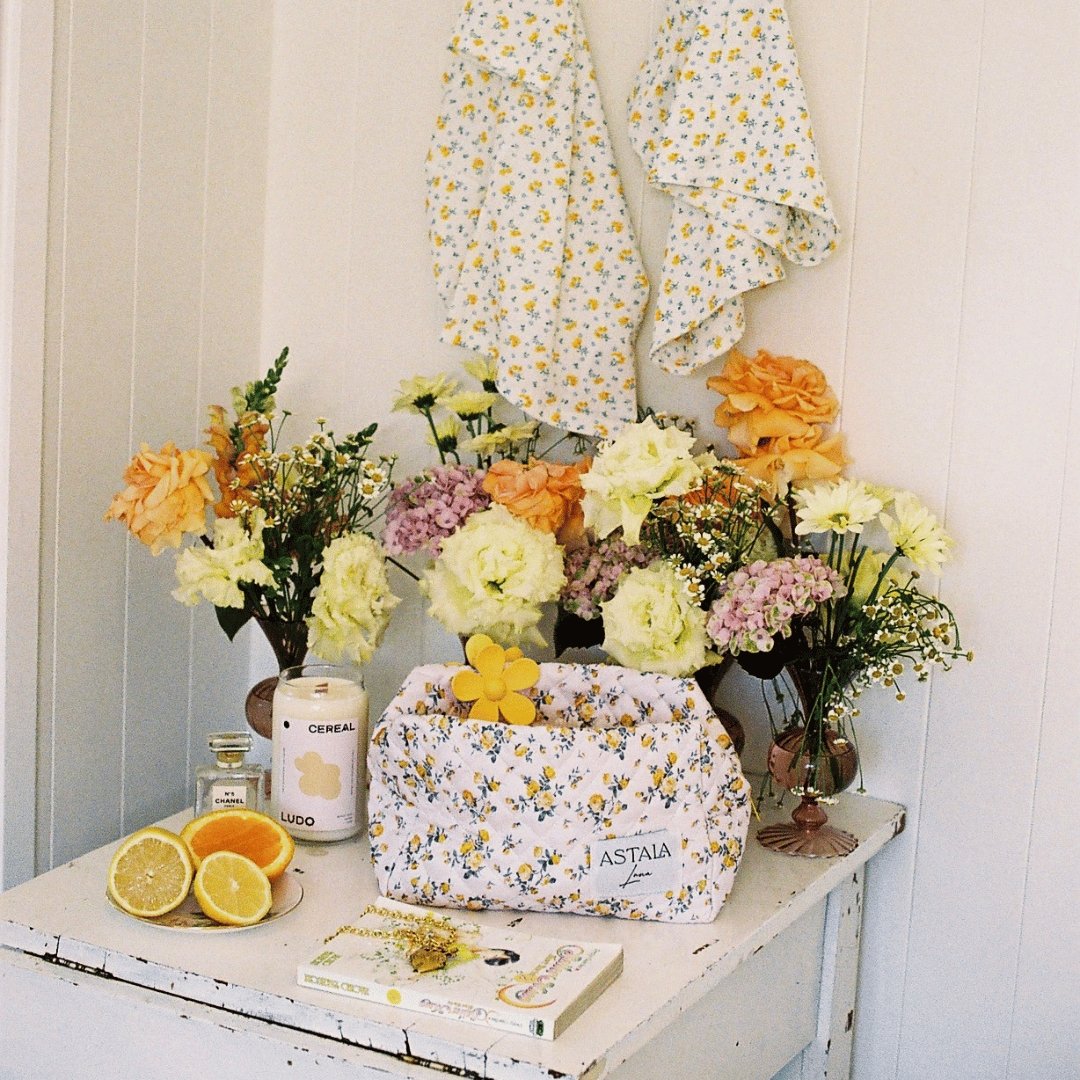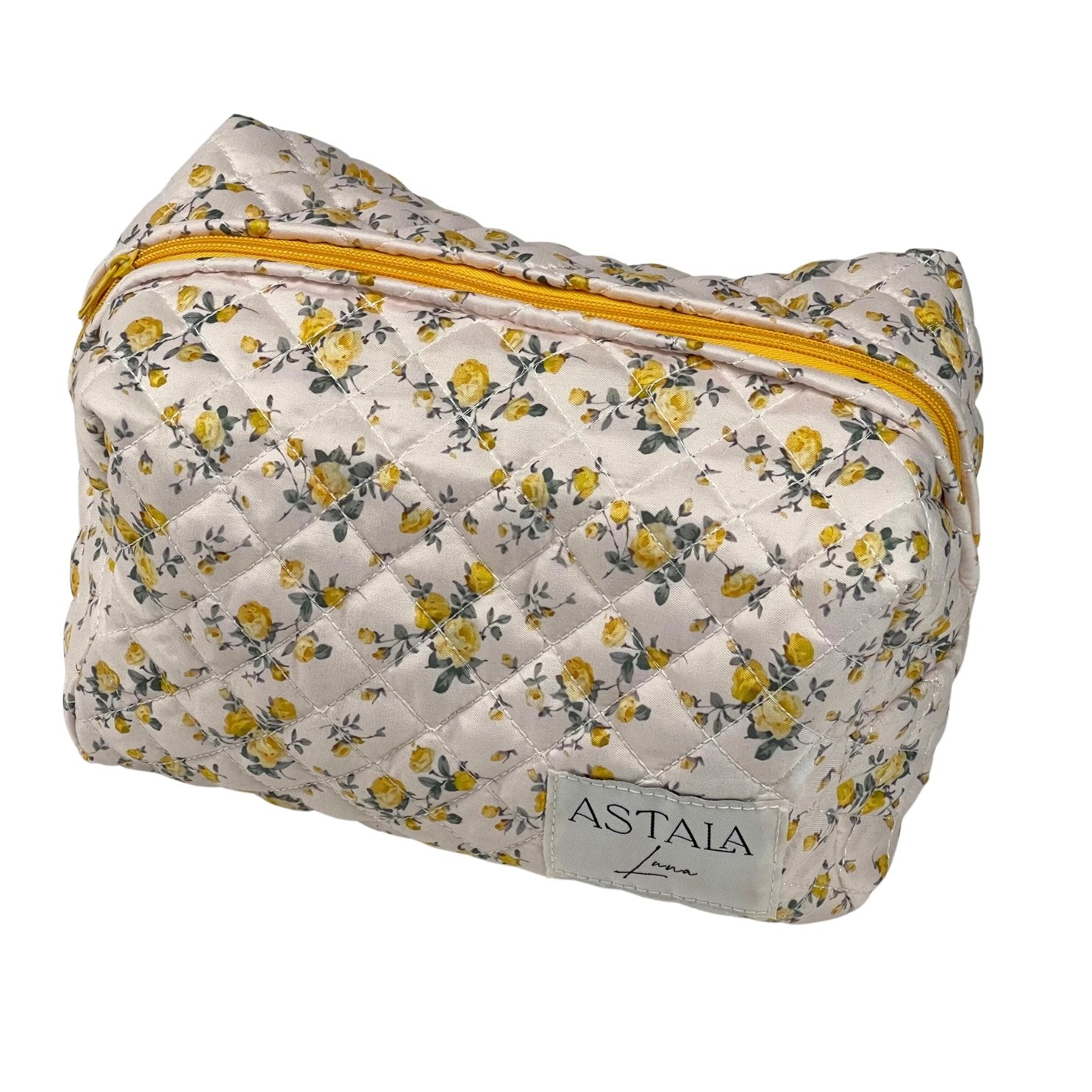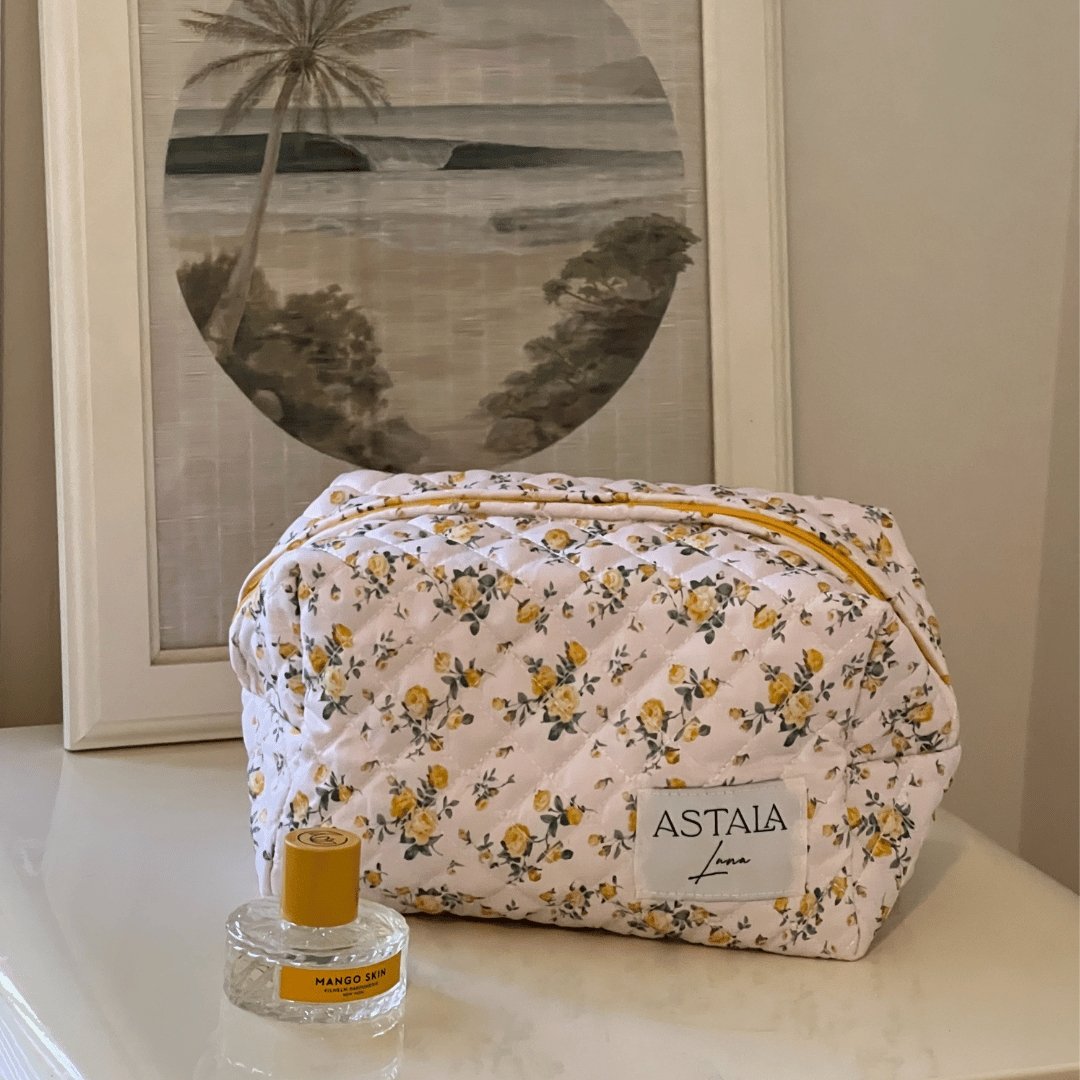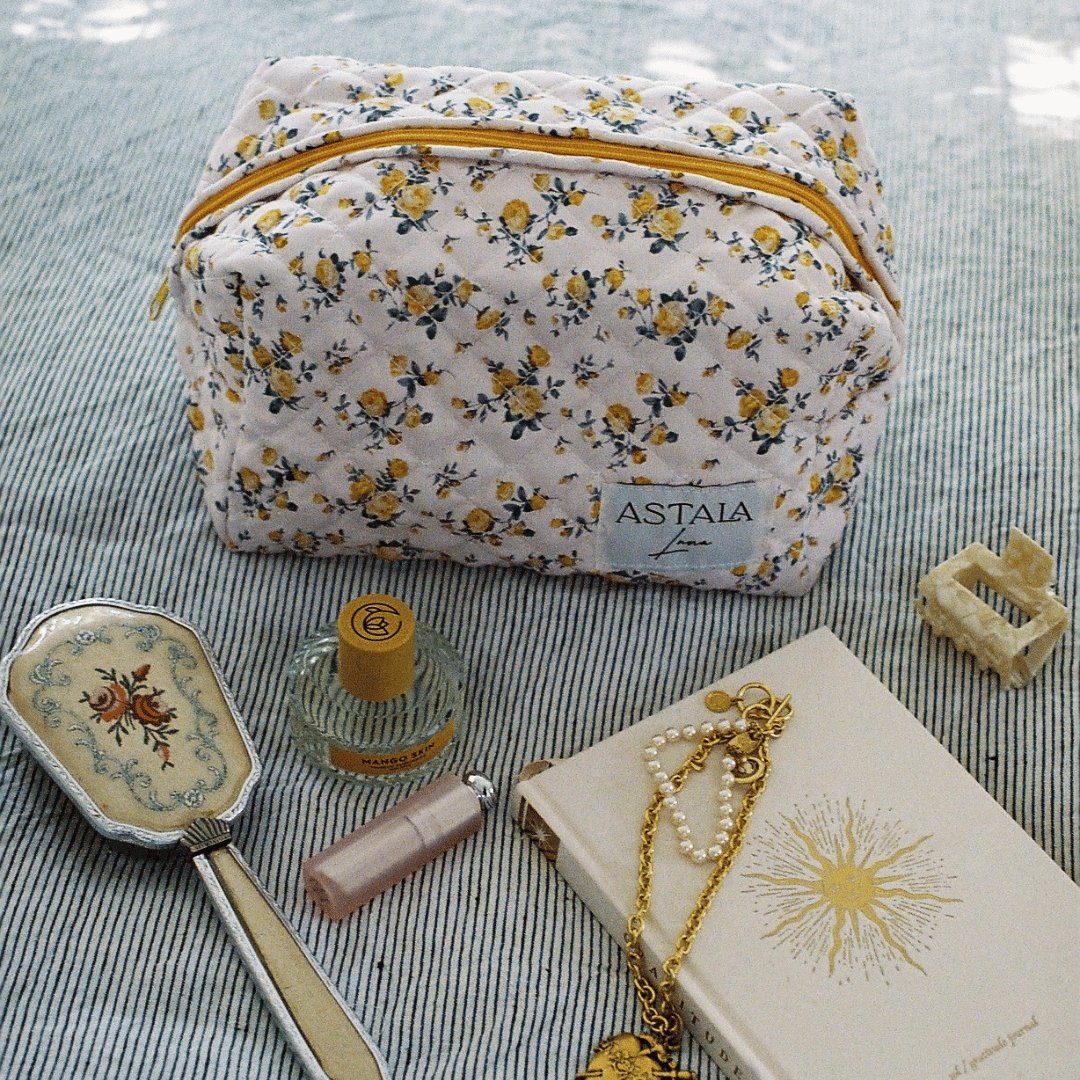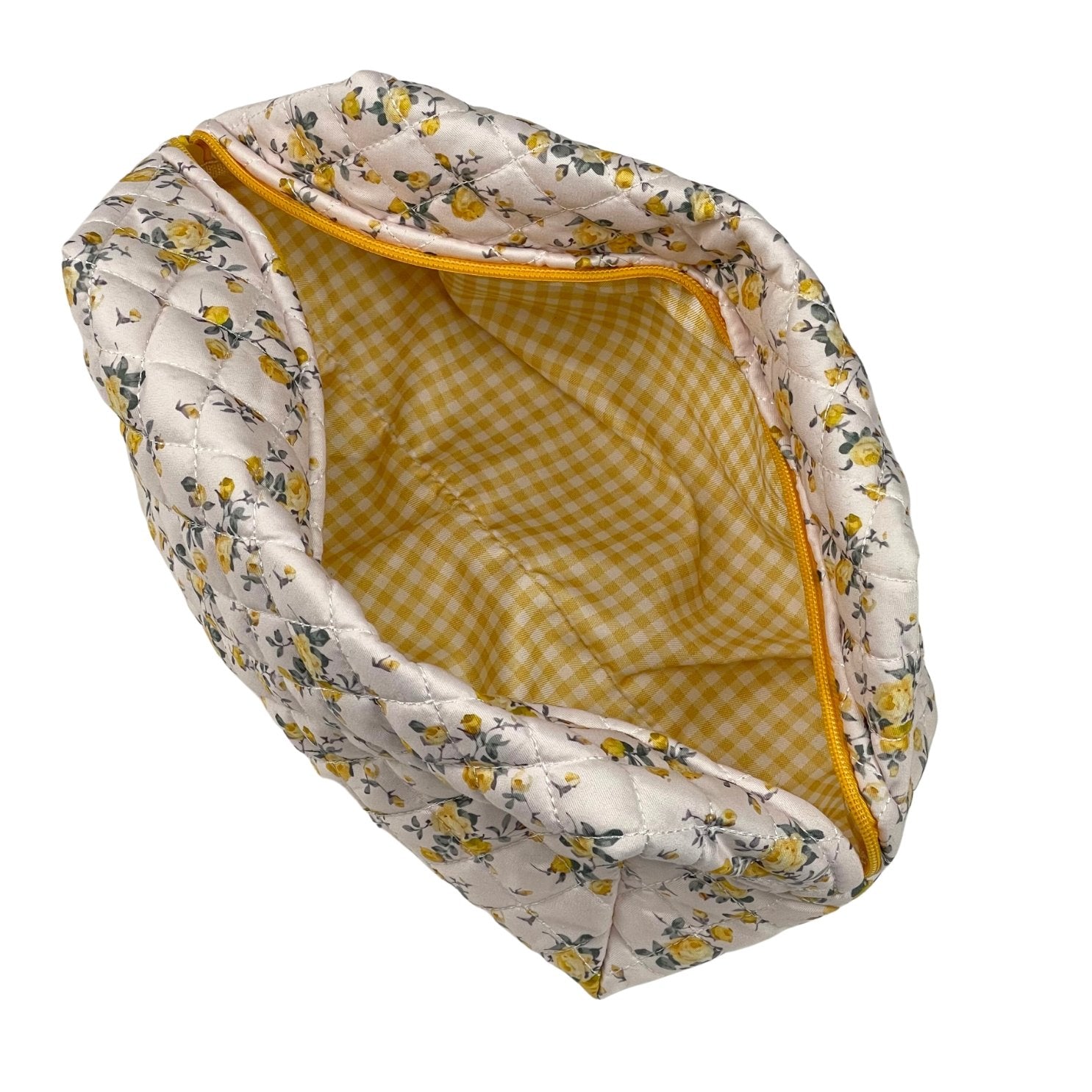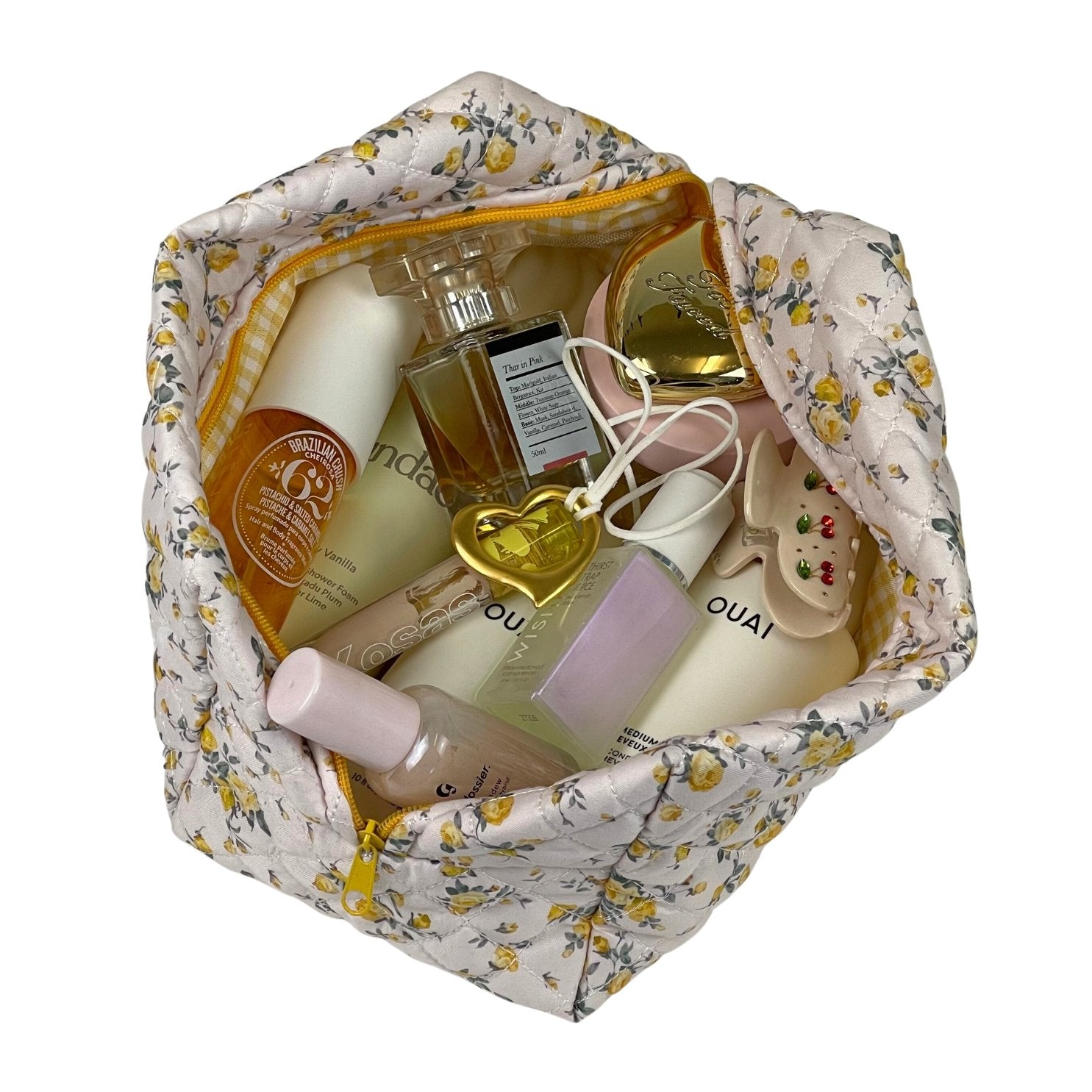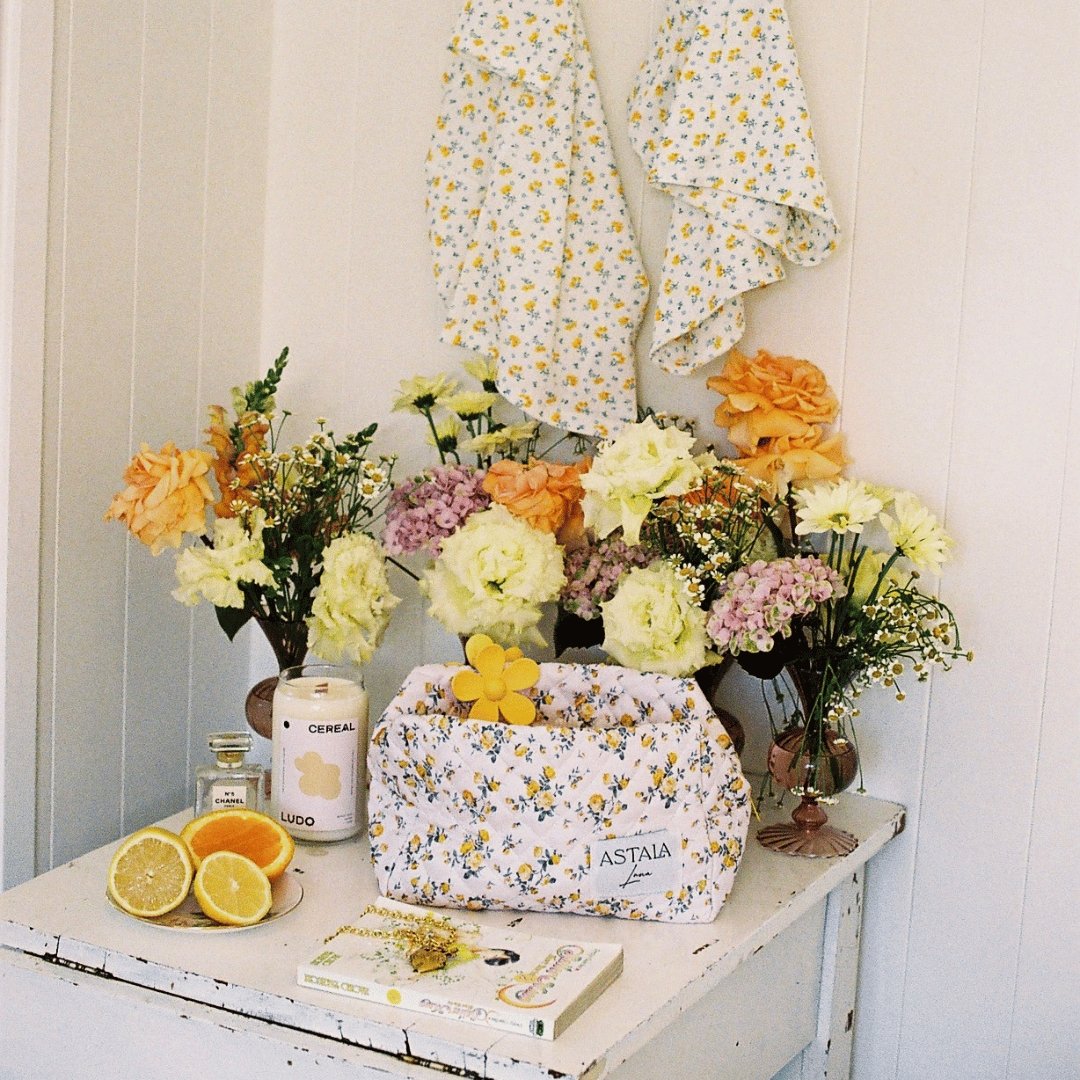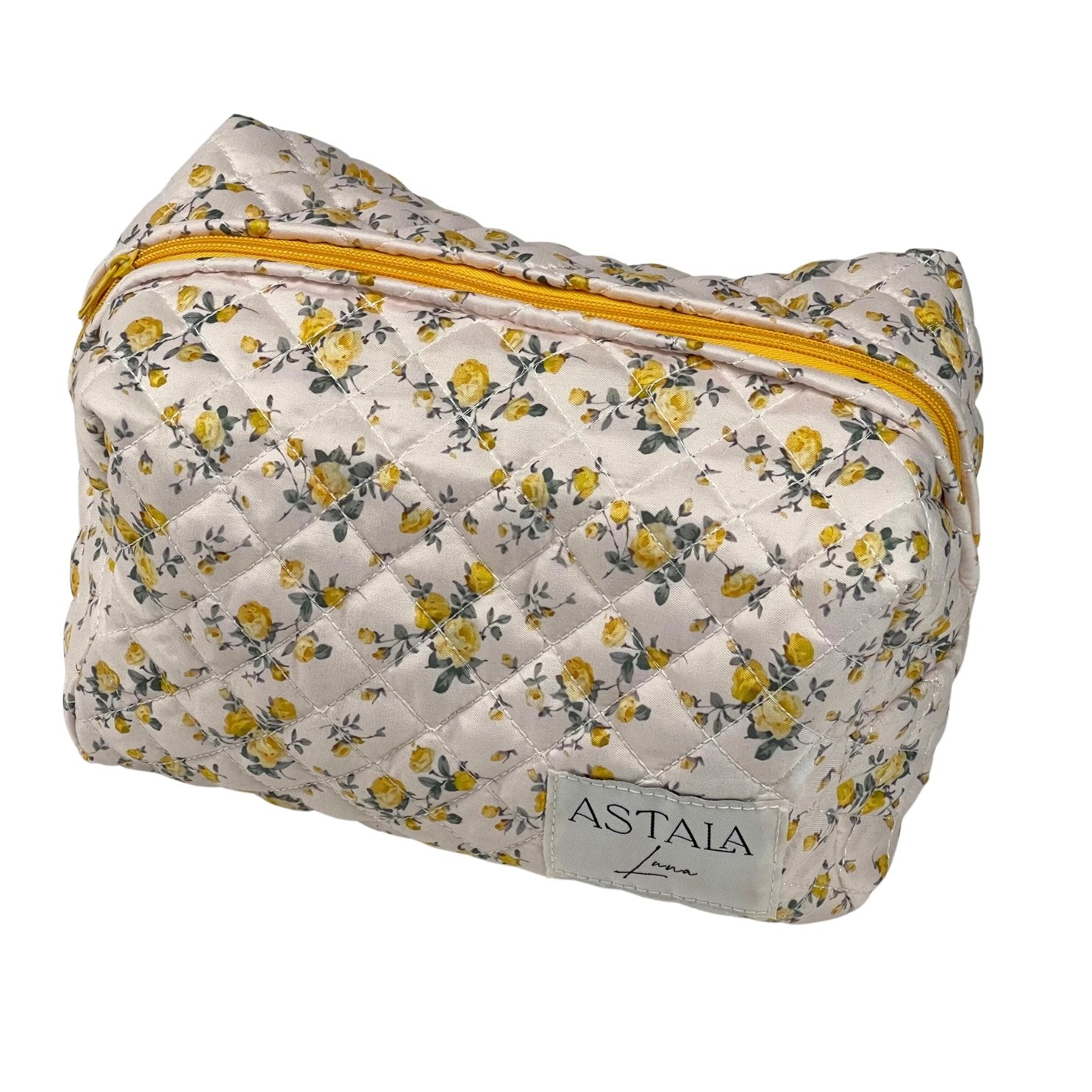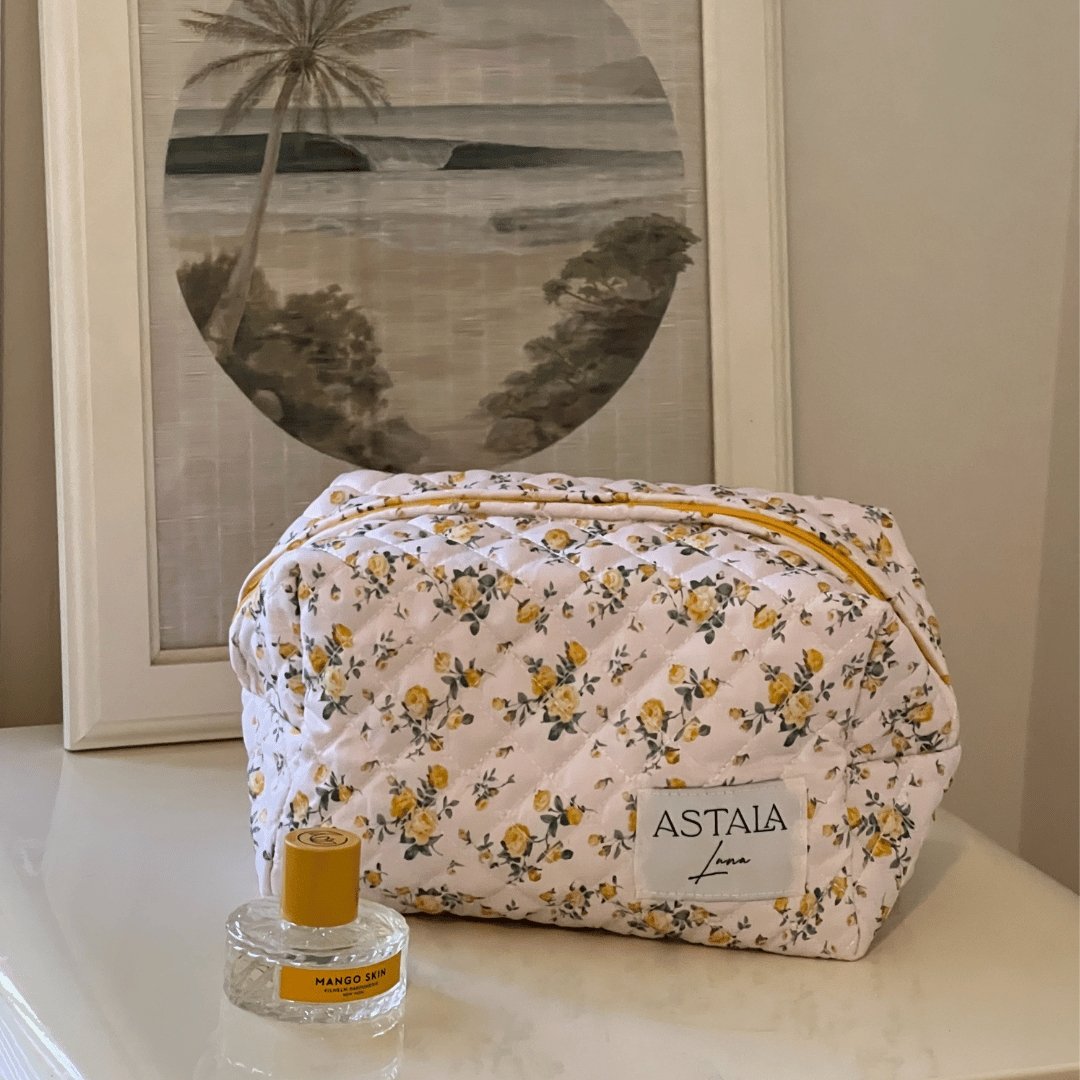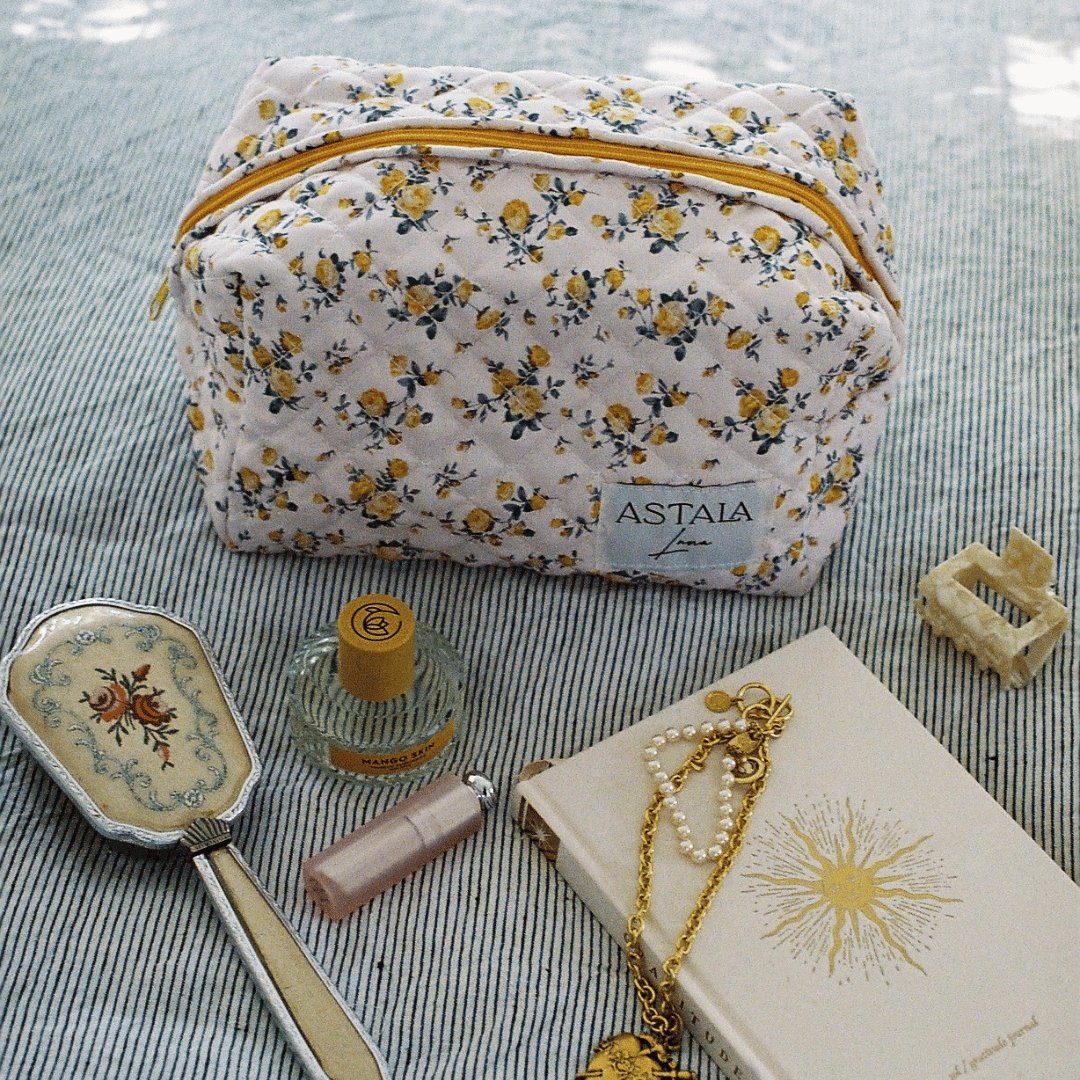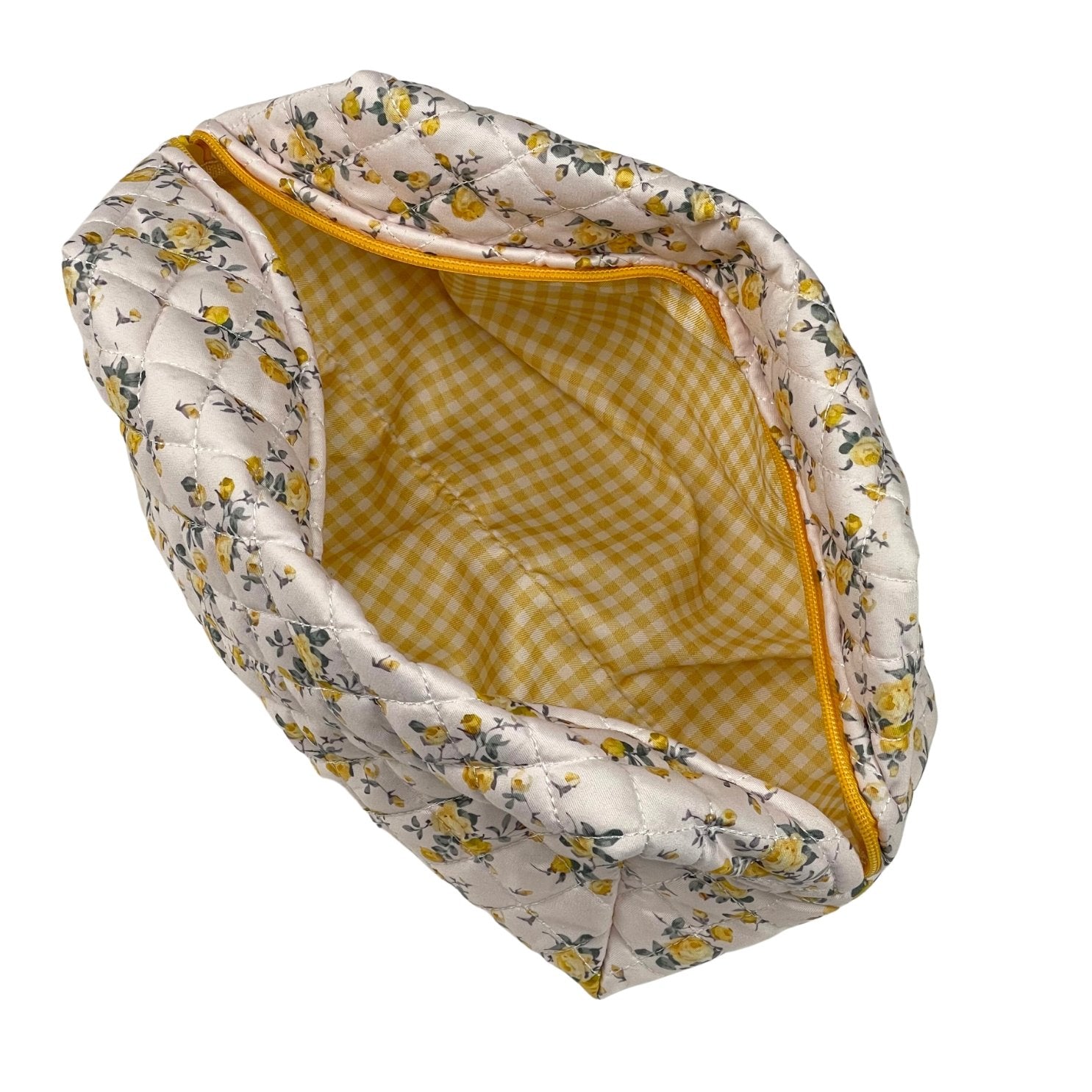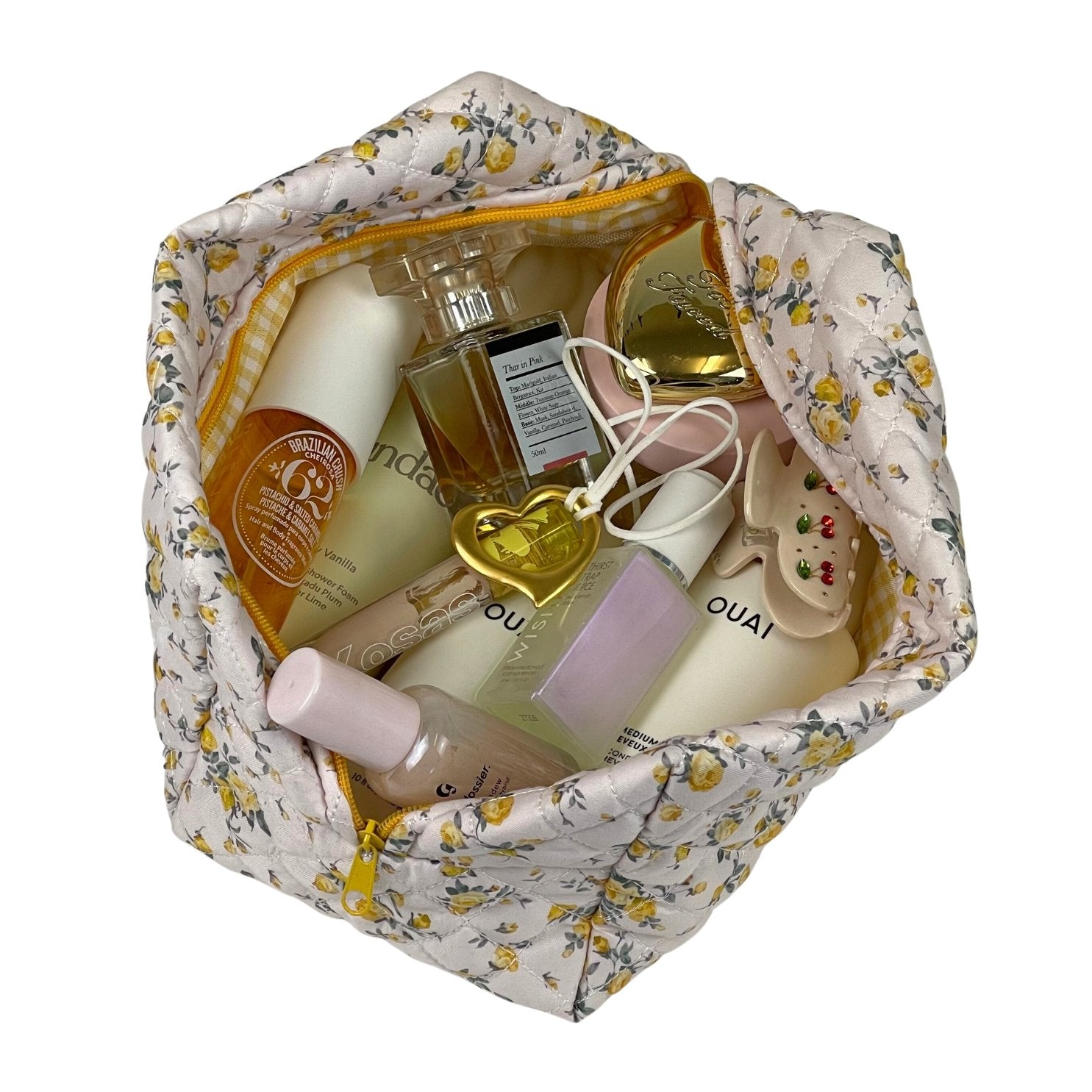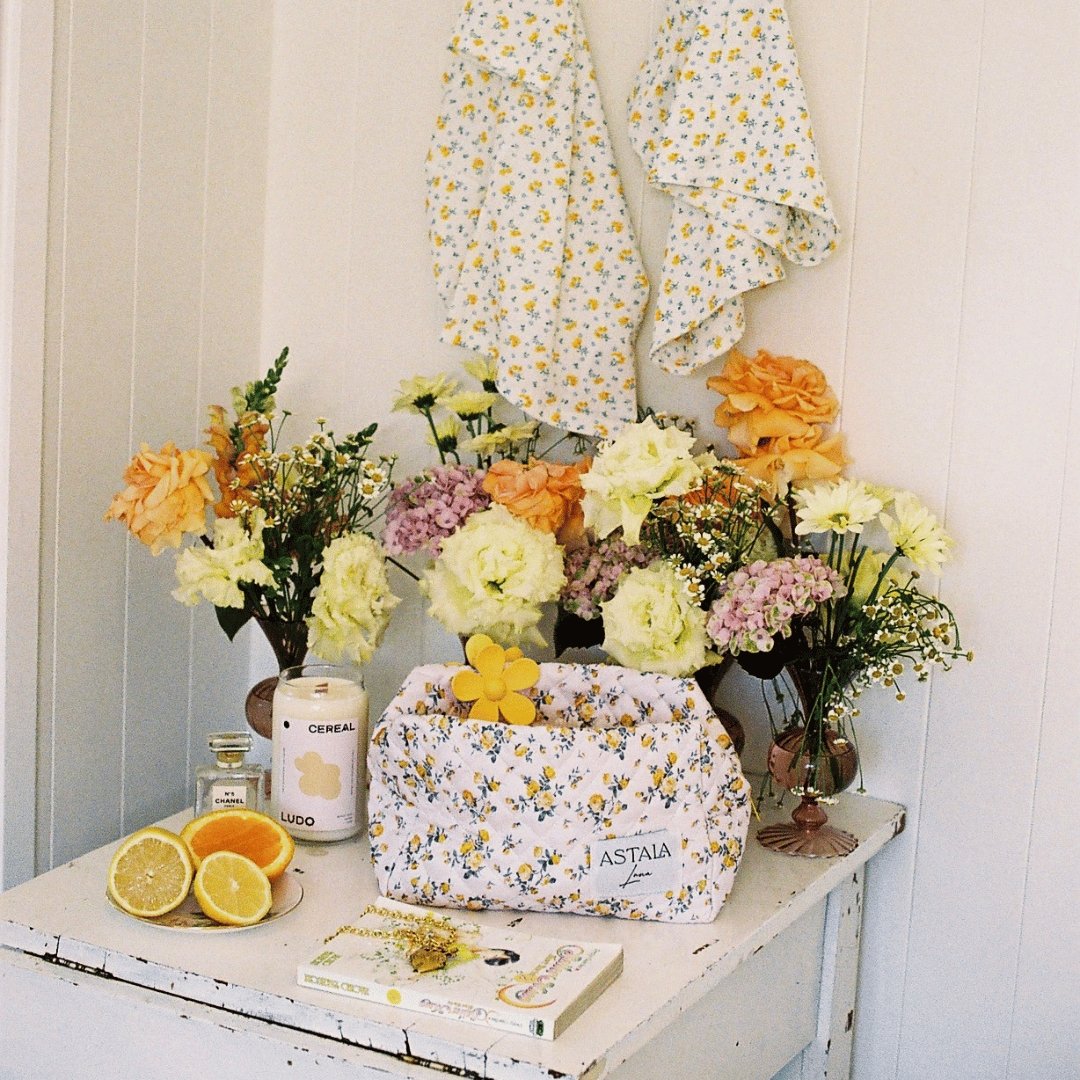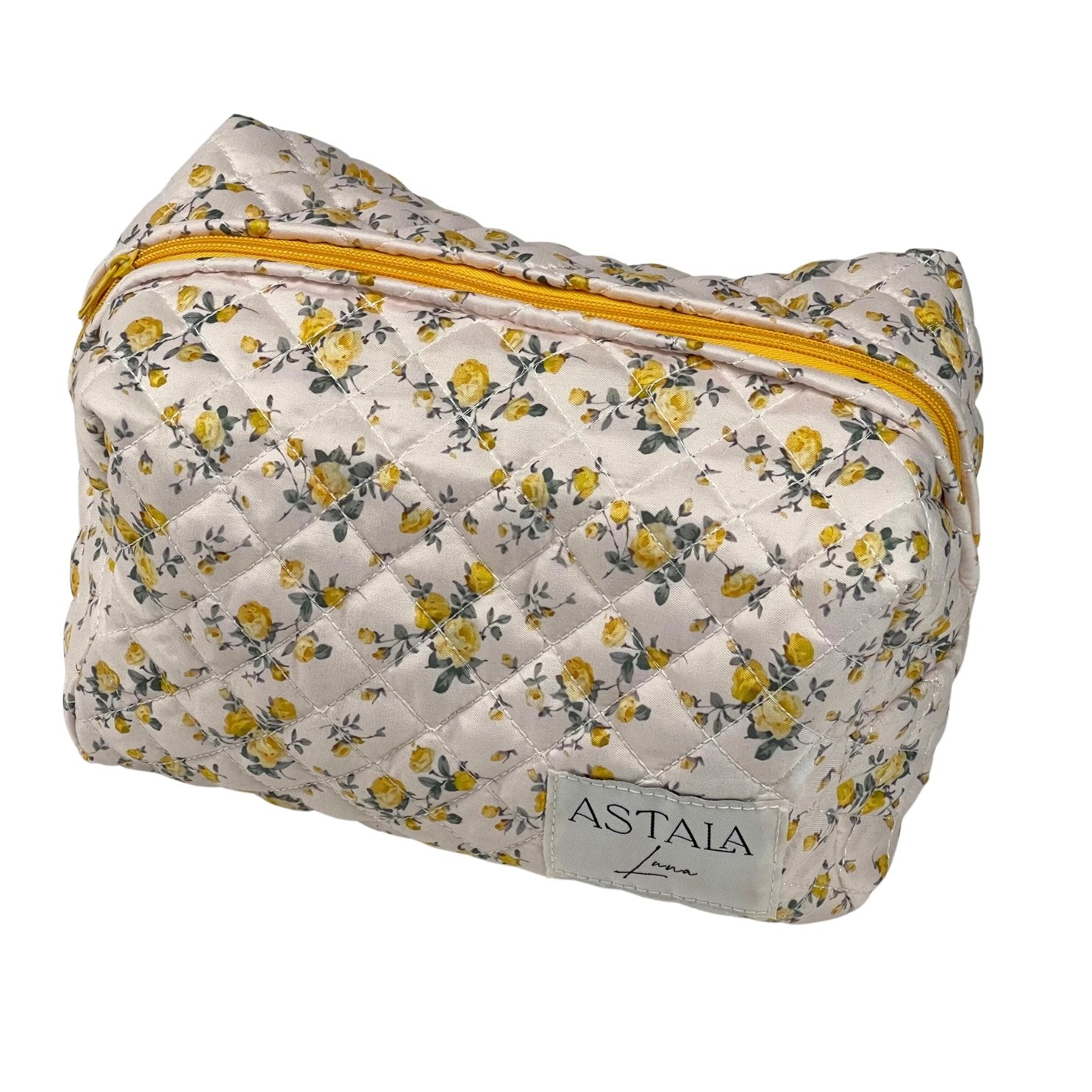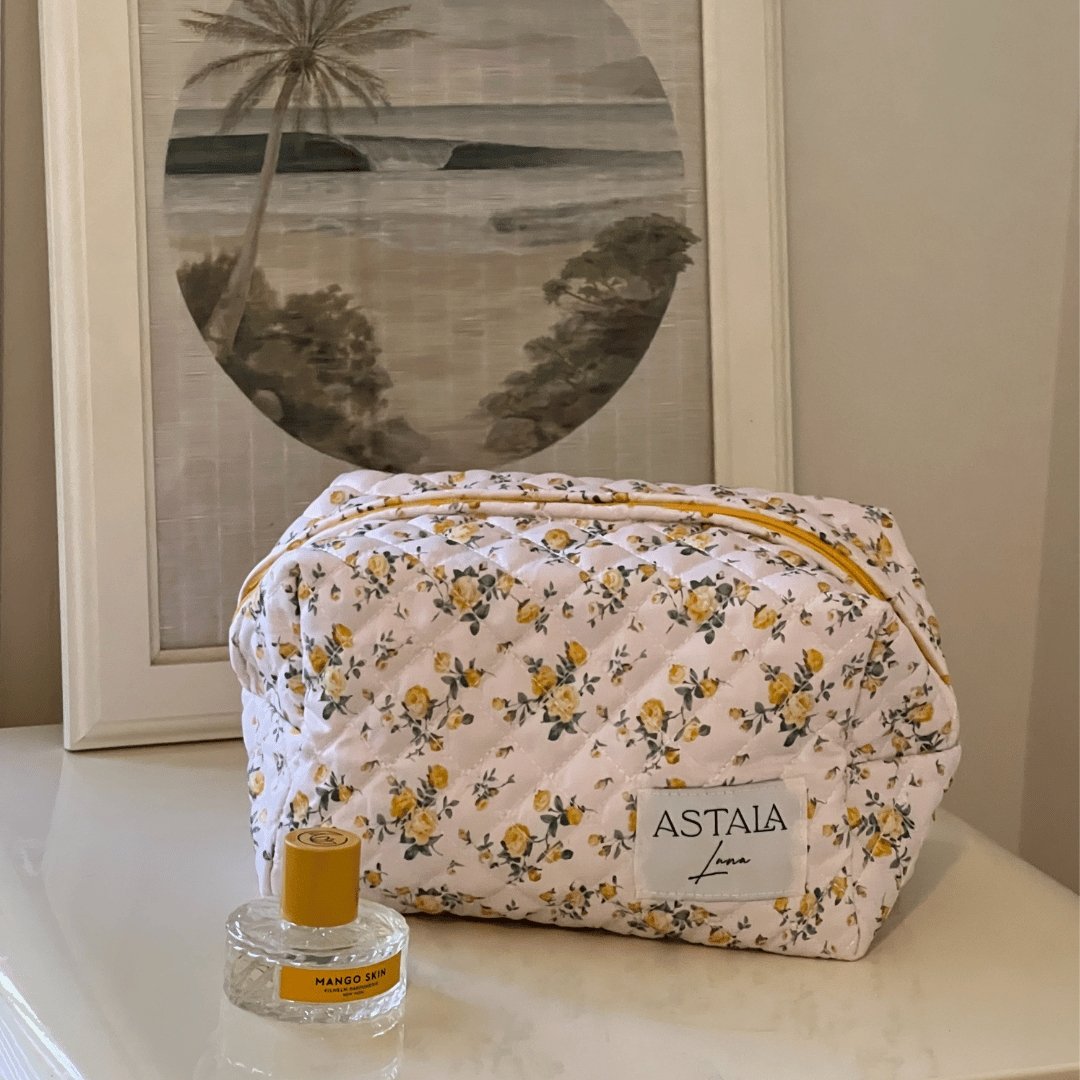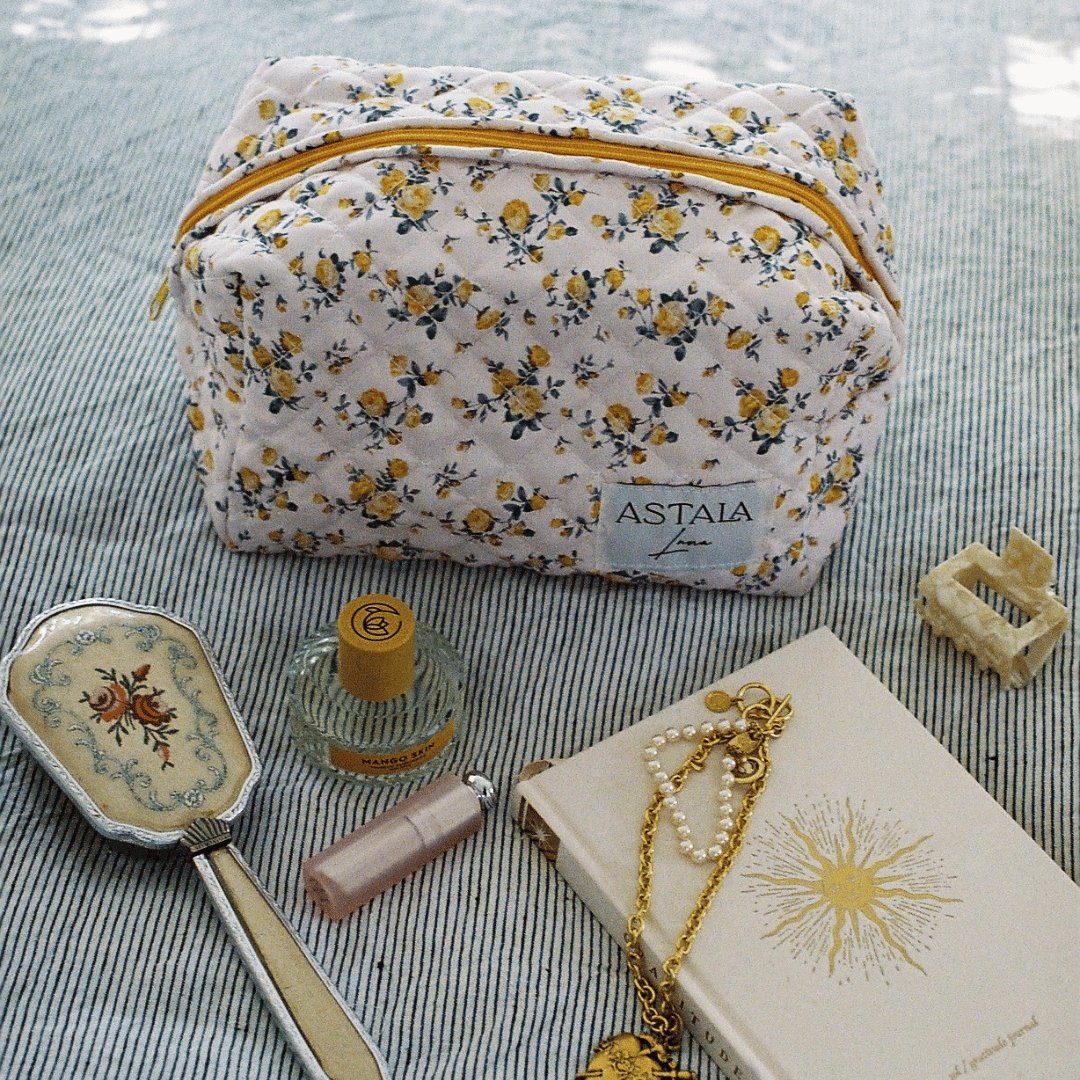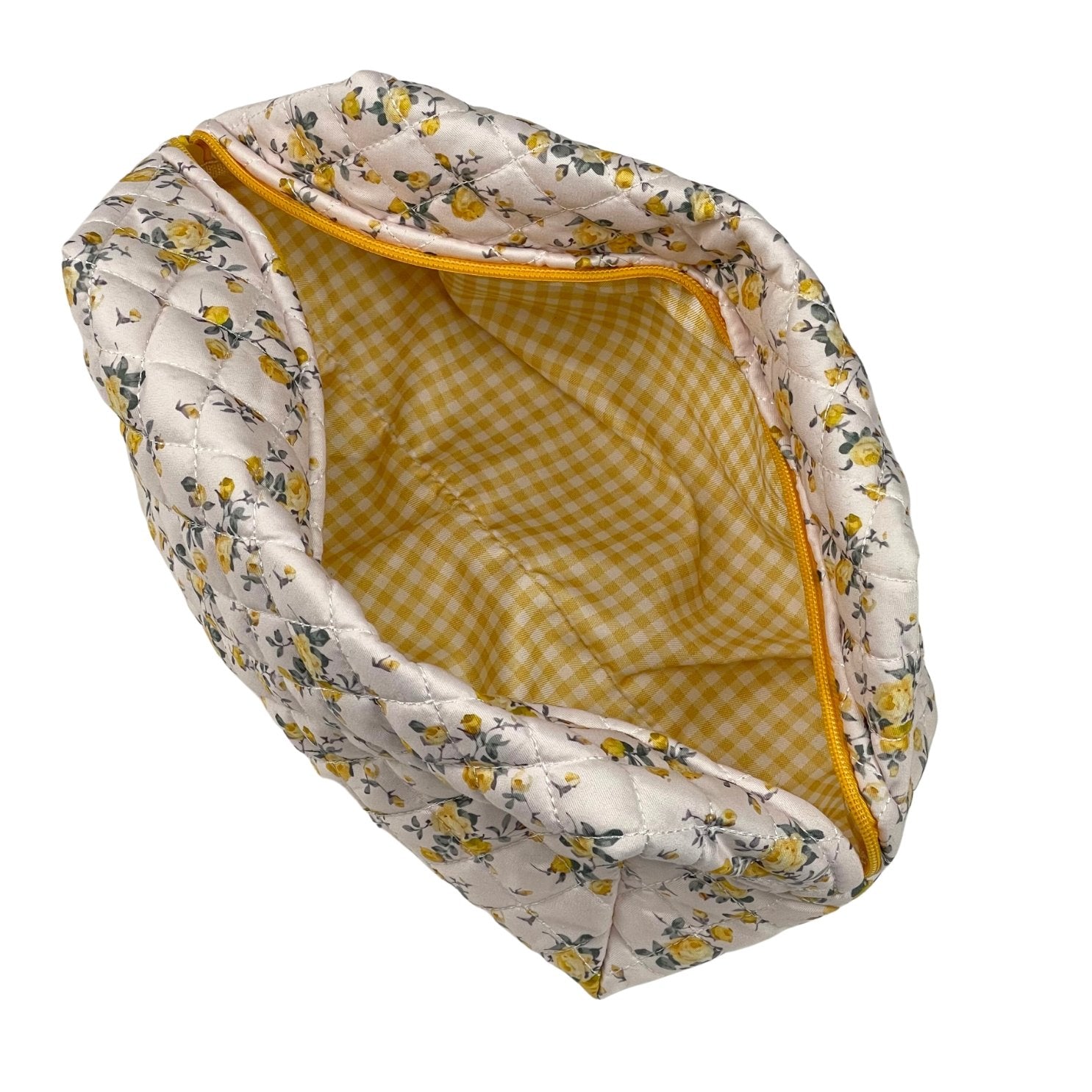 Autumn
Autumn is a yellow rose print carry-all box bag, featuring a yellow gingham inner lining and outer quilting. A bag finally the perfect size to fit all your heart desires! 
We recommend to use her to carry cosmetics, skincare, haircare, accessories, stationary, even take her to the beach or chuck her in your backpack with all your essentials! ♡
Care instructions: Cold hand wash & air dry.
Dimensions: 25 x 15 x 15 cm 
*Individual Bag Only, additional products not included.
Love Autumn
Have both bags and just love them. Soo much room to fit everything in. Hoping the autumn lunch box will be available soon. Xx
Love love love!
The perfect size bag! Fits all of my makeup and skincare and it's totally so cute!
Gorgeous Autumn Bag
Love this bag! has a bit of an 80s cosmetic bag vibe about it, I love that. Fits everything, is literally the neverfull of cossie bags!